For the Ars Electronica Festival 2015, the Linz based architect team [tp3] architects and Eddea Arquitectura y Urbanismo deal with strategic development processes of cities to present a creative approach for the future urban development during the festival. The way through the exhibition contribution also reflects the representation of this strategic process operation. What this strategic development process is all about, we want to clarify in this post.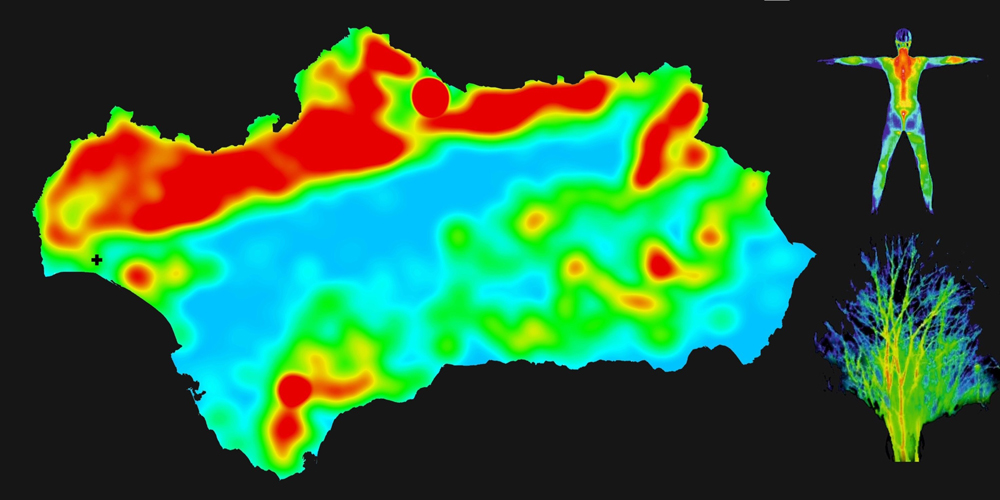 Citythinking
Citythinking is an open organisation to display, rethink and adapt territorial Organizations, linking economy, society and nature. For us the city is a superposition of simultaneous events, a strained network that links these three subjects. We work to create the conditions for a new dialog between them through a Holistic Development Strategy. Questions are formulated, spatial structures visualized, reconsidered and adapted.
In the era of the Post City, and in contrast to the mythical "Less is More", the excessive "More is not Enough" or the last Nordic "Big is more", our motto WHY IS MORE reflects a new attitude to face our great contemporary challenges.
WHY IS MORE…
…is the question that directly is linked to the theme of development processes. Each adaptive change is accompanied by a categorical "why". In nature development tends towards perfection in order to be more efficient; – But nothing is bigger, finer or higher without reason!
By questioning our territorial reality, decoding it through mapping different flows as energy, communication, information, we can generate more rich and creative proposals, to help to improve our closest environment. This perspective will be linked with the idea of POST CITY and will be visualized with a presentation of the creative process at the Ars Electronica Festival.
ABOUT
Eddea Arquitectura y Urbanismo is a leading international firm practicing Strategic Economic and Urban Design, Urban Planning, Architecture, Construction and Project Management. We find our way throughout Design, Technics and Business. We work to create the conditions for a new dialog between Society, Nature and Economy, Working globally, and based on more than 25 years of experience, we offer the right combination of strategic thinking and Innovation, quality design and accuracy, to match each client's expectations.
[tp3] architekten (Henter, Rabengruber and Schullerer-Seimayr) is an architectural office located in Linz. Their design is characterized by a contextual approach, the environment, topography, urban realities and the functions of the respective architecture. As an interdisciplinary project team they have been working for years with urban development methods and strategies, settlement and urban designs, and form-finding processes of urban construction.
PROJECT CREDITS:
Original Idea. Citythinking by Eddea.
Concept Design and Production. Citythinking by Eddea and [tp3] architekten
Graphic Design. Citythinking by Eddea.+ Conacento SL
Translation . [tp3] architekten
CONTACT :
Hschonegger@eddea.es . Eddea Arquitctura & Urbanismo S.L.P, Carretera de Esclusa 9 acc. 41011 Seville, Spain
architekten@tp3.at [tp3] architekten ZT. GmbH., Hofberg 10/2, 4020 Linz, Austria
More blog posts about City Thinking will follow soon on our Ars Electronica Blog!