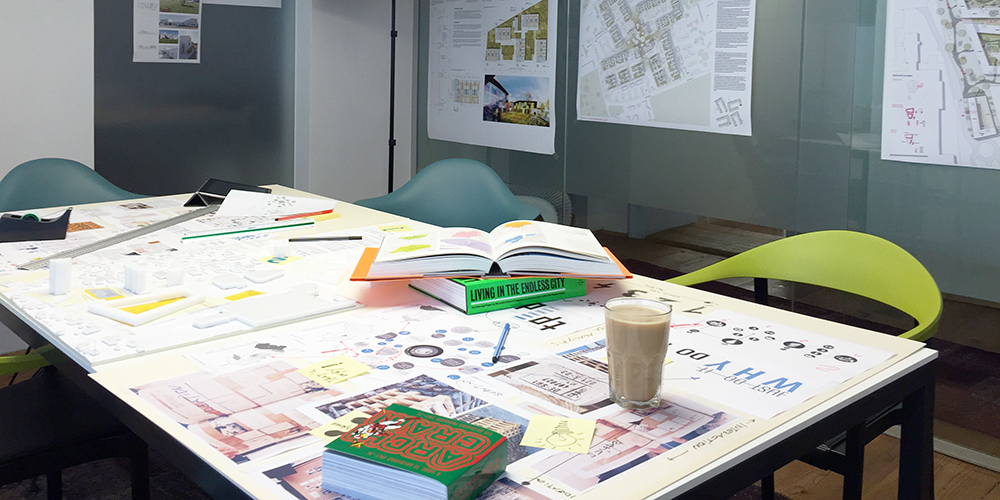 Photos: tp3
The Linz based architect team [tp3] architects and Eddea Arquitectura y Urbanismo deal with strategic development processes of cities. Whereas the Ars Electronica Festival 2015 is about the theme "POST CITY – Habitats for the 21st Century", the question of the future urban development is an important point in the festival. In the last blog entry [tp3] wrote about Citythinking – an open organisation to display, rethink and adapt territorial Organizations, linking economy, society and nature. After the last meeting in Sevilla and a tight working agenda the concept for the exhibition display for the Ars Electronica Festival 2015 now has been defined.
Why is More
Why is more will present the methodology of Citythinking and will reflect its analytical process. In order to clearly communicate this complex development strategy with our conceptual and analytical background it is important to understand that we do not have to redefine the city but that we are able to add new layers to it. Why is more is a new way of visualizing and decoding the city in order to demonstrate in an integrating manner levels that perform the principles of causality.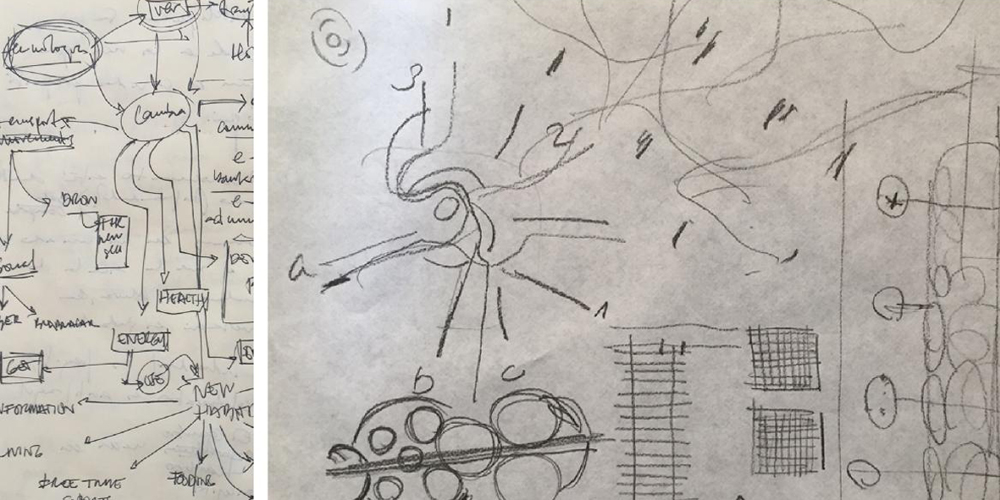 Why is more stands for the development of a process in which we have understood that one has to recognize existing rules that help to understand the logic of a city.
We intend to make these rules – enabling solutions – visible. At the same time we try to understand which rules are necessary for an ecological system to function.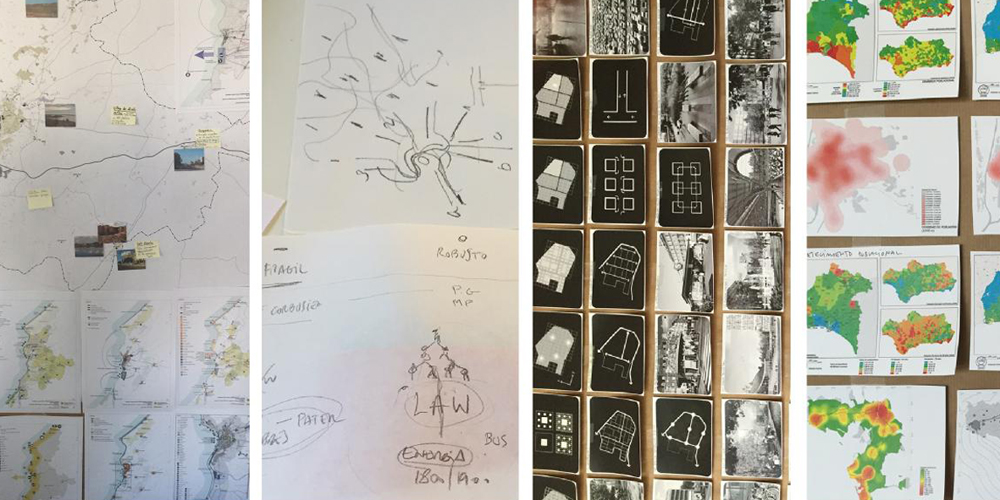 Following the creative methodology of "Design Thinking" Citythinking works with the topic of the city and examines processes with the help of new methods of visualization that enable to identify and contextualize project participants, resources, problems, etc.
We regard the city as a tight network with simultaneous events concerning social, economic and ecological processes. We work with patterns, their analysis and rules in order to enable a new dialogue among society, nature and economy. The aim is to enable a holistic development strategy.
Not every city hast to be redeveloped. Rather it is important to recognize if there exist patterns based upon which decisions can be made whether conditions have to be reordered and newly structured. Why is more means not to invent a new new but to order the existing new.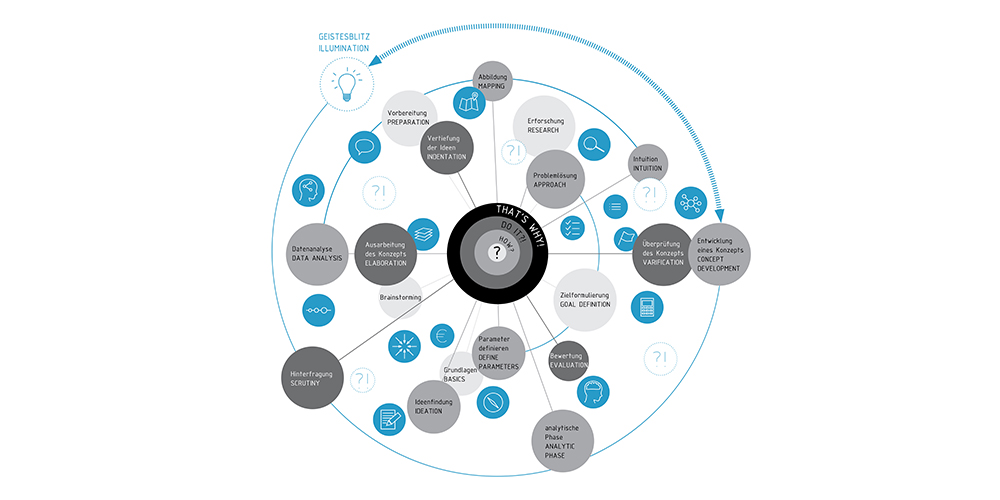 In order to display a complex image of the task the structuring, recording and integration of databases is crucial. Data that are superimposed through their mutual dependency produce a density model similar to the display of a map with higher and lower elevations. Through this recording of data, their clarification and overlay new spatial patterns can be recognized. This constitutes the basis enabling to work on new strategies combining the initial conditions with the identified potentials.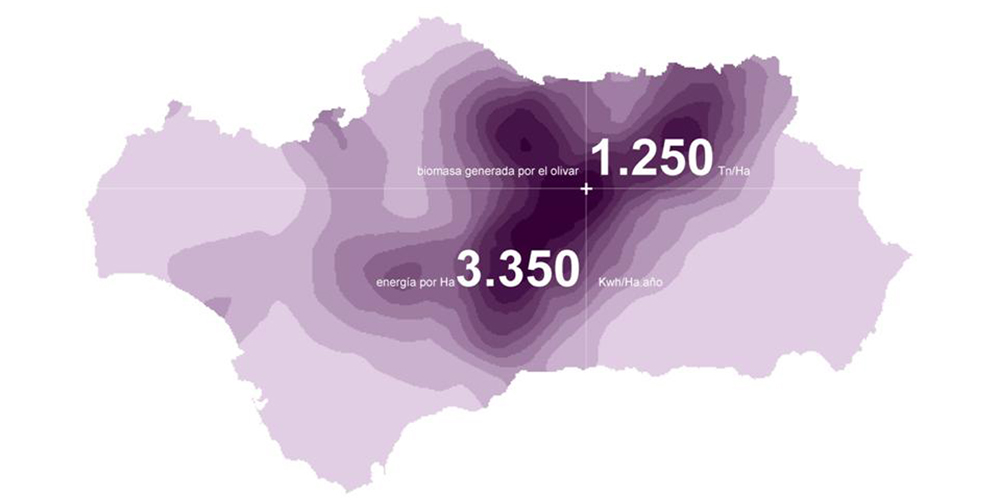 Why is more should be the decisive topic of our time in order to understand the big challenges and changes of today.
Next to the discursive and experimental approach Why is more is concerned with concrete solutions.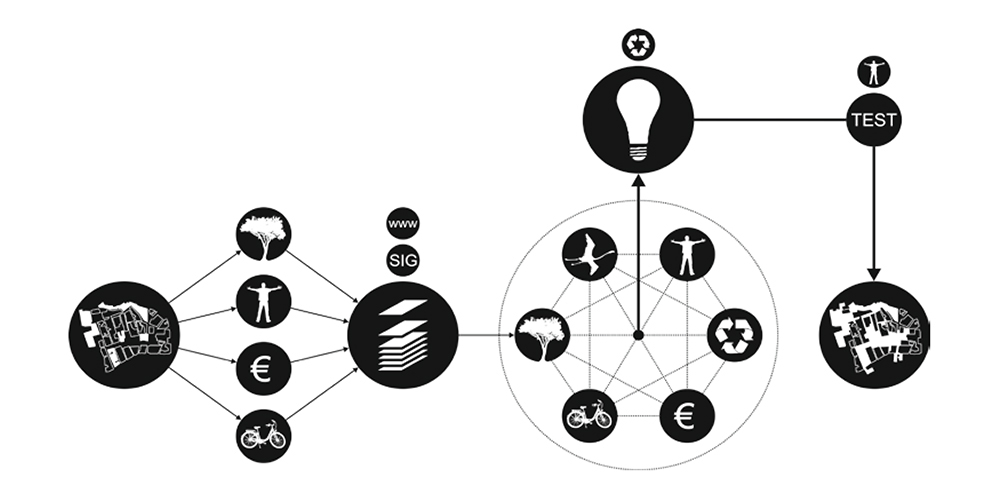 ABOUT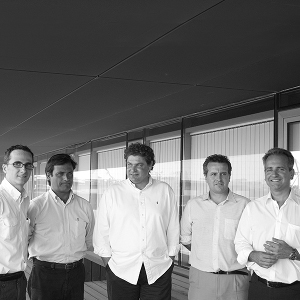 Eddea Arquitectura y Urbanismo is a leading international firm practicing Strategic Economic and Urban Design, Urban Planning, Architecture, Construction and Project Management. We find our way throughout Design, Technics and Business. We work to create the conditions for a new dialog between Society, Nature and Economy, Working globally, and based on more than 25 years of experience, we offer the right combination of strategic thinking and Innovation, quality design and accuracy, to match each client's expectations.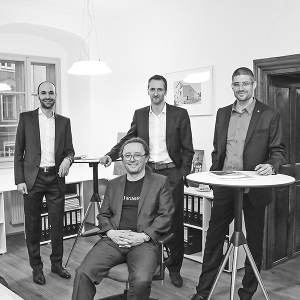 [tp3] architekten (Henter, Rabengruber and Schullerer-Seimayr) is an architectural office located in Linz. Their design is characterized by a contextual approach, the environment, topography, urban realities and the functions of the respective architecture. As an interdisciplinary project team they have been working for years with urban development methods and strategies, settlement and urban designs, and form-finding processes of urban construction.
PROJECT CREDITS:
Original Idea. Citythinking by Eddea.
Concept Design and Production. Citythinking by Eddea and [tp3] architekten
Graphic Design. Citythinking by Eddea.+ Conacento SL
Translation . [tp3] architekten
CONTACT :
Hschonegger@eddea.es . Eddea Arquitctura & Urbanismo S.L.P, Carretera de Esclusa 9 acc. 41011 Seville, Spain
architekten@tp3.at [tp3] architekten ZT. GmbH., Hofberg 10/2, 4020 Linz, Austria
More blog posts about City Thinking will follow soon on the Ars Electronica Blog!