Whether vibrant city views, lovely landscapes or impressive interiors. The techniques of panoramic photography enable it to capture expansive views of the surrounding area in an unusual format up to a viewing angle of 360 degrees. The Austrian photographer Johann Steininger is specialized in panoramic photos and talks in this interview, among other things, about how he prepares himself for a perfect panoramic photo.
On your website foto360.at you are showing several hundred panoramic photos – do you still remember your first panoramic photo?
Johann Steininger: I took my first panorama at a mountain hike on the Großer Priel in Upper Austria. At that time I did not know how to adjust the camera correctly and it was not yet a 360-degree photo. After I have built my first panoramic adapter, I took the first virtual panorama in 2004 inside the bar "Flexibel" in Linz. Although this bar doesn't exist anymore, the 360 degree picture, however, is still online.
What fascinates you about 360-degree panoramic photography?
Johann Steininger: On the one hand I am fascinated by the virtual three-dimensional views that can be seen on websites and also like that you are able to capture a wide horizon with the image size. It's particularly exciting for me that you can achieve very high resolutions with the panoramic technique and thus even large format prints are possible.
When you create panoramas of landscapes, are you planning the place and time of your compositions before you leave or do you shoot many of your photographs spontaneously?
Johann Steininger: Most of my pictures are planned before the shooting very precisely. It may happen that I explore places before several times and that I'm waiting for the optimal lighting conditions. Sometimes multiple attempts are necessary until I am satisfied with a panorama. I also have some photos that I have taken spontaneously that I still like very much.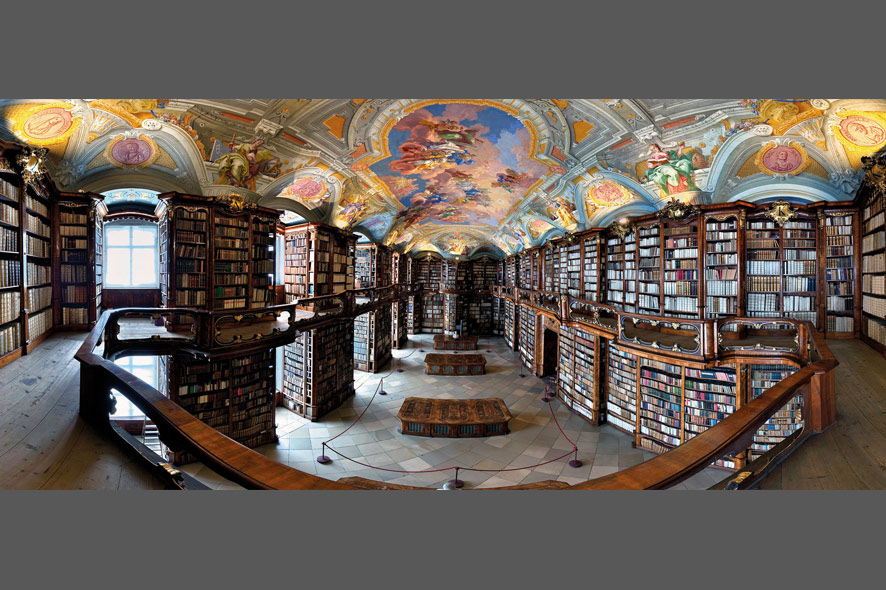 Credit: Johann Steininger
How could the photography equipment for panoramic photography technically be improved? Does it need more pixels, a more precise tripod head or a more powerful software for stitching the photos?
Johann Steininger: As far as the technology is concerned the panoramic tripod heads and the stitching software are fully developed for composing every single photo and there are also various products available for the particular photographic focus. With my equipment, currently I'm able to create several types of panoramas – from a virtual 360-degree photo up to very high-resolution partial panoramas. Of course, there are also fully automated electronic panoramic heads that are taking pictures almost automatically. But I like to have the situation under my control and I want to be able to decide for myself when the picture is exposed. The weight of the equipment also plays an important role indeed.
360-degree panoramas are unusually wide – how do you like to look at these photographs most?
Johann Steininger: It's difficult to answer this question because there are so many possibilities and I like many of them. I love big prints such as the 17 x 2.5 m wide Linz panorama that is shown at the mall Lentia City in Linz, where the picture is also illuminated by LEDs from behind. I'm very crazy about the sharp and contrast effects of pictures behind glass panels or on metal plates. Over and over again I take a shine to the pictures of my Upper Austrian picture book "Hoamatland", to the panoramic calendar "Linz Panorama 2016" or even to postcards.
Have you already dealt with 360-degree videos?
Johann Steininger: Photography is my passion, I haven't seen the charm of a 360 degree video by now. But I'm dealing also with other areas in photography and like to experiment with pinhole cameras.
Note: In the framework of Deep Space LIVE Johann Steininger talks on THU November 26, 2015, 8 PM, at the Ars Electronica Center. Additional lectures will take place on the weekend on SAT November 28 and SUN November 29, 2015, time lapse, gigapixel photos and panoramas will be shown in the Deep Space 8K. The presentations are held in German language only.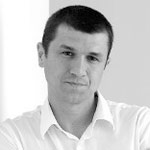 Starting with his passion for mountain climbing photographer Johann Steininger found his way to panoramic photography and was able to develop a reputation as a panoramic photograph within a few years. He presents his works on the Internet platform www.foto360.at. Permanent large installations, such as a 17 meter long panorama at the mall Lentia City in Linz, are part of the highlights of his previous work.