In the heart of Germany's capital, survival is what's at stake. The HUMAN FACTOR exhibition focuses on humankind and our need to constantly modify our circumstances of life in order to keep from dying out. But what enabled our kind to survive millennia ago now threatens to overwhelm us. In the Industrial Age and on through the Information Age, people created a habitat that we now no longer completely understand. This is a paradox; the HUMAN FACTOR seeks a way to get us out alive. Artists have collaborated with engineers and scientists to come up with sustainable solutions for the configuration of our future. The outcome: prototypes offering approaches that aren't quite ready to go into serial production yet.
Art and industry shake hands. Here, we show you what that looks like.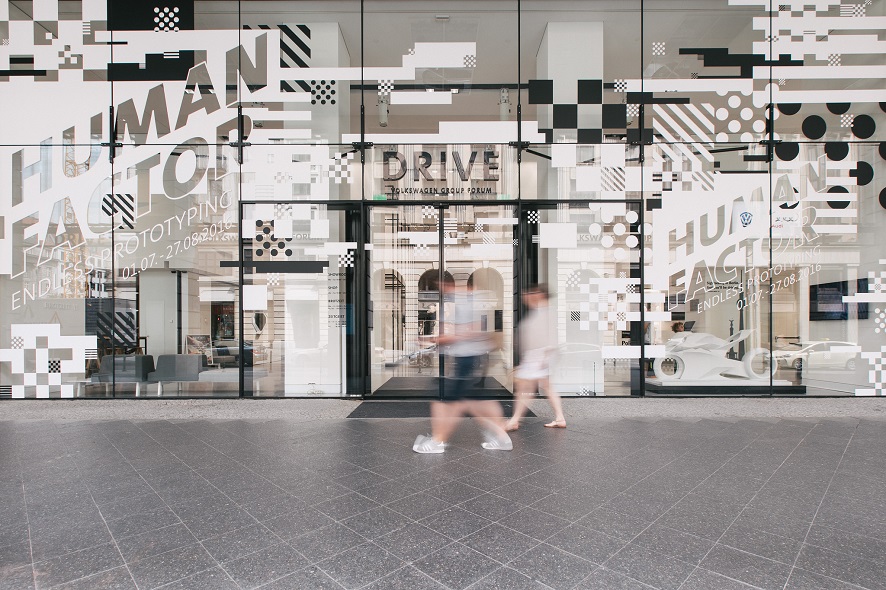 Credit: Florian Voggeneder
The first visitors arrive at DRIVE. Volkswagen Group Forum in Berlin.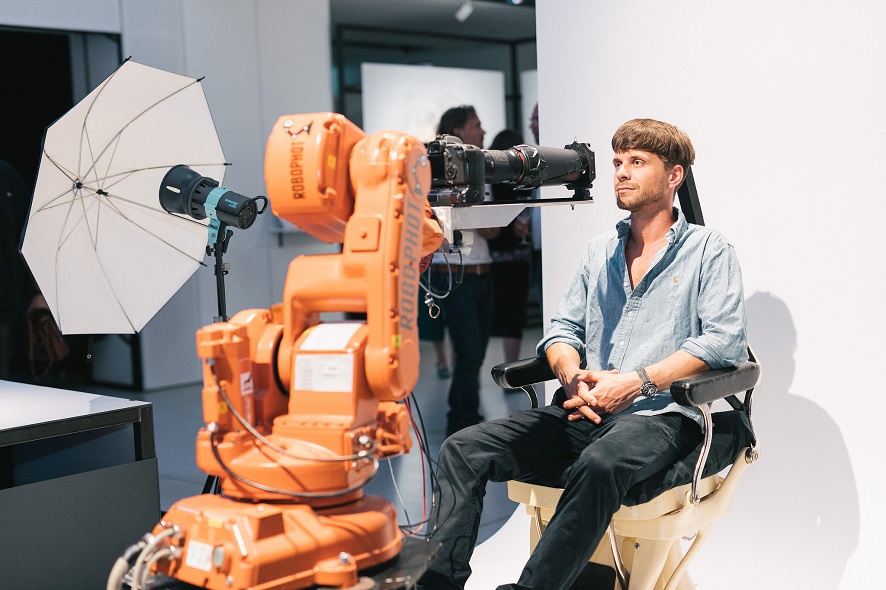 Credit: Florian Voggeneder
A plucky guest faces the camera. At Face Cartography, creating new Identities by Swiss artist Daniel Boschung, visitors can sit for an ultra-high-definition portrait photographed by a robot. This is not something for the faint-of-heart, since seeing your own face at such a high level of resolution can be a bit of a shock …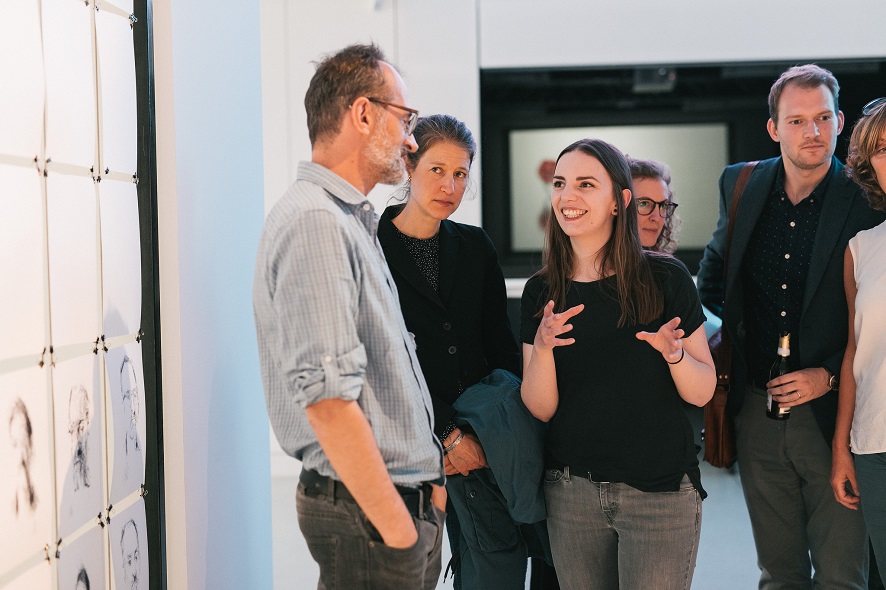 Credit: Florian Voggeneder
There's a lot to discuss at HUMAN FACTOR—for example, the portraits to the left of the visitors. They were all drawn by a robot.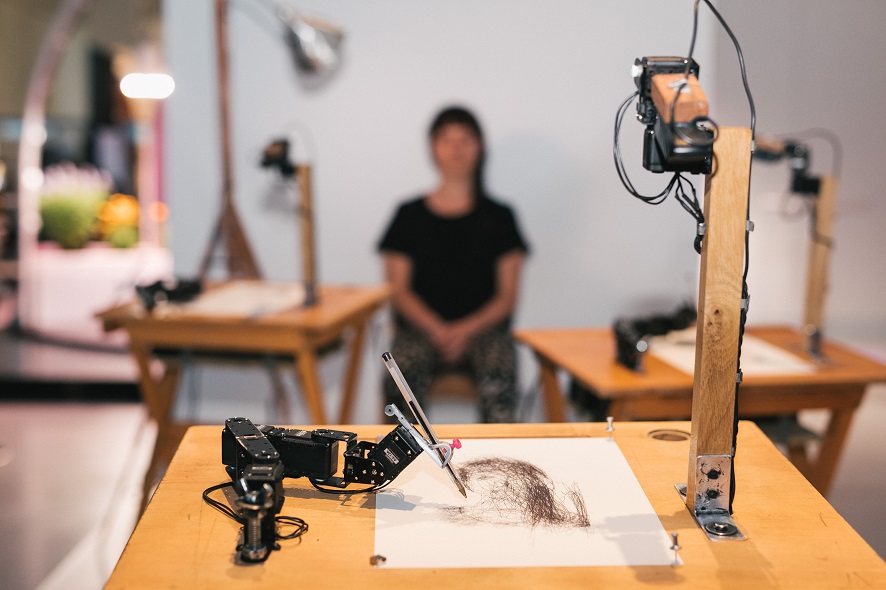 Credit: Florian Voggeneder
Paul-XI.b. is a drawing robot. A mechanical arm, an old school desk, a webcam—the whole setup is pretty simple, actually. The only thing is: what it does isn't so simple. Nevertheless, the robot in Patrick Tresset's Human Study #1, 3RNP goes on its merry way and has no problem rendering its portraits.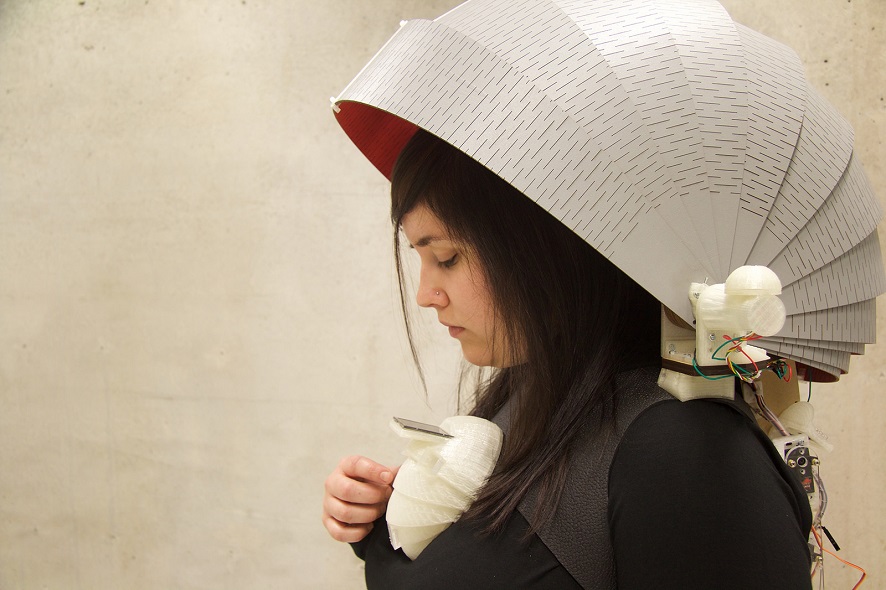 Environment Dress 2.0 by María Castellanos and Alberto Valverde resembles a cocoon and functions a bit like one too. At least it does just as good a job providing for the security of those wearing it. The dress measures atmospheric pollution and gathers other environmental data, and then visualizes them on an app.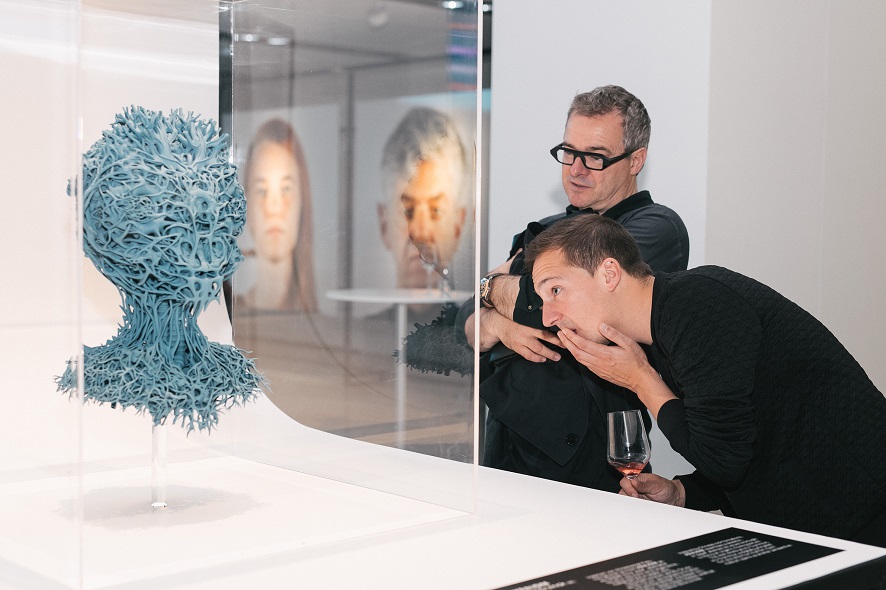 Credit: Florian Voggeneder
A visitor is astounded at the details in Nick Ervinck's AGRIEBORZ. The 3-D printout was inspired by drawings of human anatomy—in particular, muscles, networks of nerves and the circulatory system.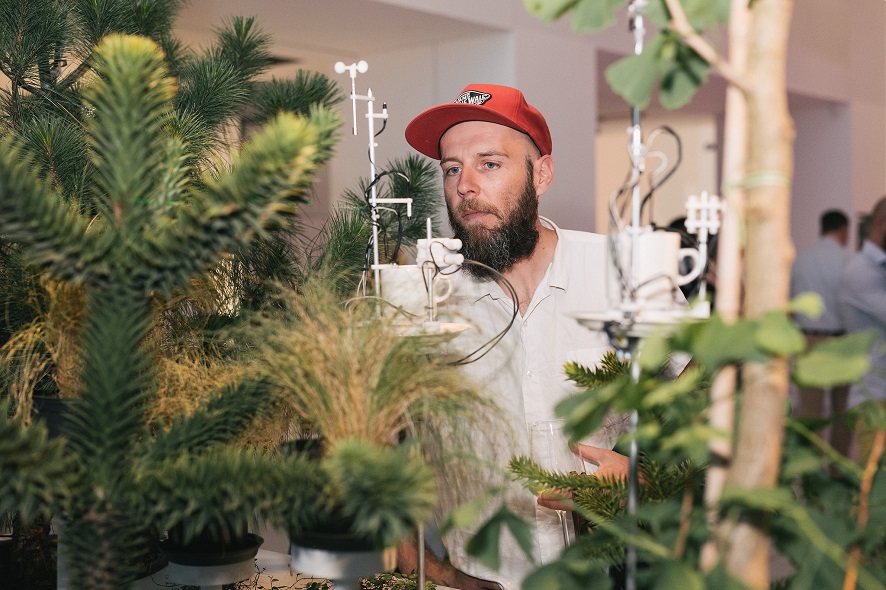 Credit: Florian Voggeneder
These are Agnes Meyer-Brandis' Teacup Tools—a forest with teacups growing out of it. Or something like that, anyway. The teacups don't grow, they brew. A tea to be precise, one composed of anything the wind drags in. The water is heated by measuring instruments set up to record all that goes on in and around the teacups, and to give off heat as they go about it.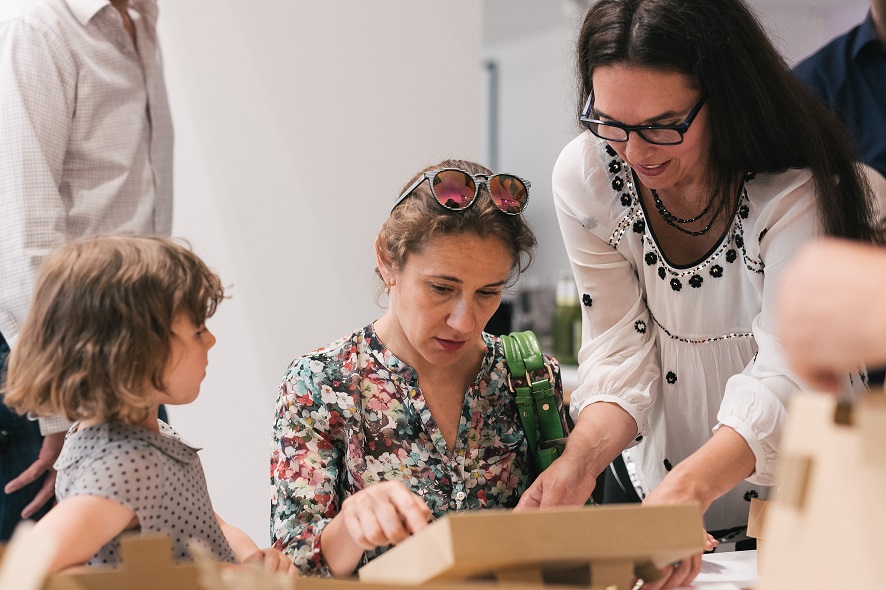 Credit: Florian Voggeneder
SWITCH by the Ars Electronica Futurelab is an activity for youngsters and grown-ups alike. Visitors can design their own switches, each of which has two sides: one stands for ON; the other for OFF. The switching is effectuated by hand movements or noise recognized by a sensor.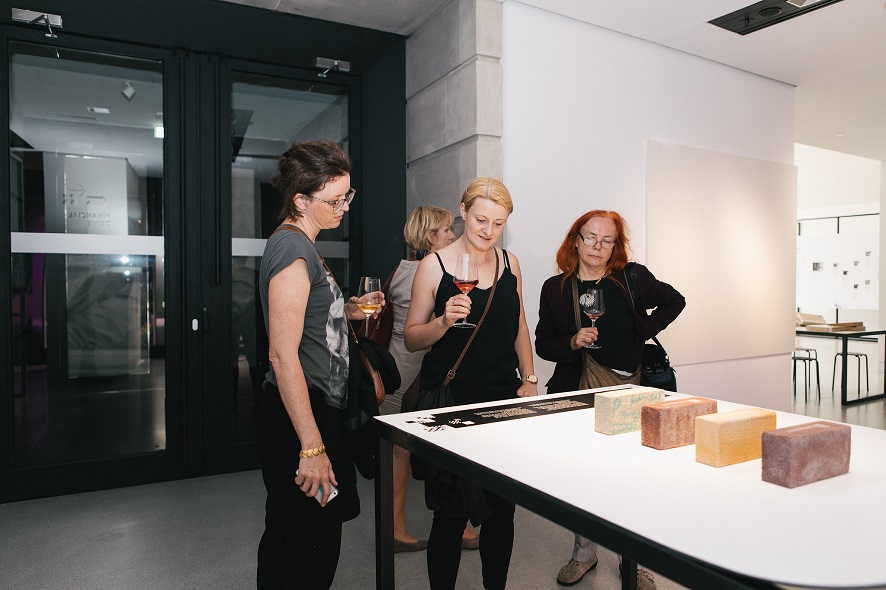 Credit: Florian Voggeneder
Three visitors examine the bricks at bioMASON. Instead of being produced in an oven like conventional bricks, these are made of sand and hardened with the help of bacteria, which saves energy and reduces the output of CO2.
The "HUMAN FACTOR – endless prototyping" exhibition at DRIVE. Volkswagen Group Forum Berlin is running until August 27, 2016. Information about the prototypes and the artists who created them is online at export.aec.at/humanfactor.