Anouk Wipprecht builds up her Artist Lab.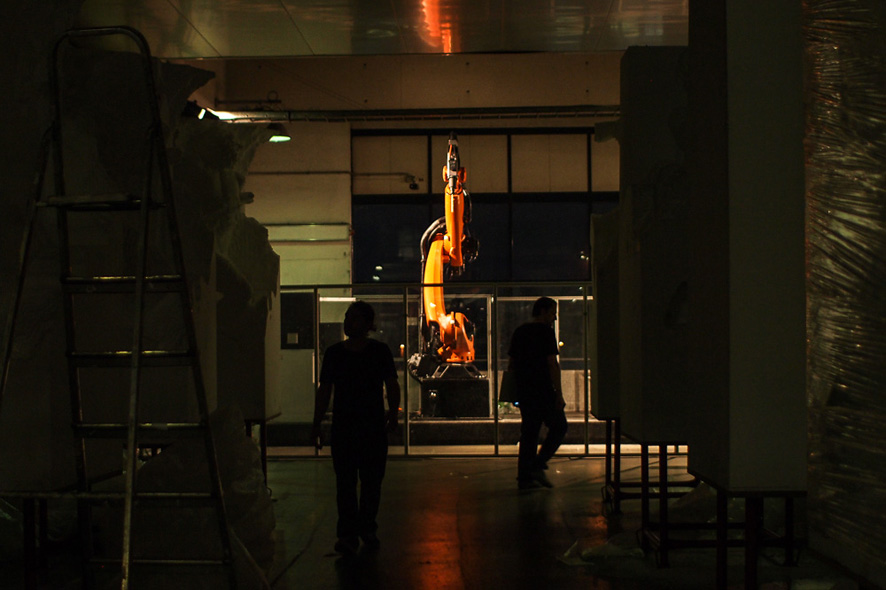 Quayolas robot is unpacked and ready for the first artwork.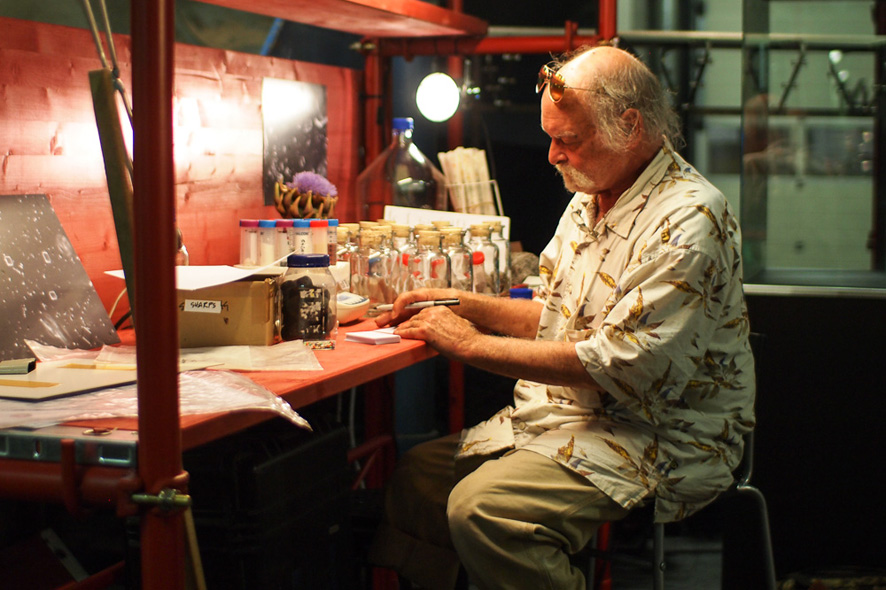 Joe Davis at his lab in the POSTCITY.
The Alchemists of our Time exhibition is being built up.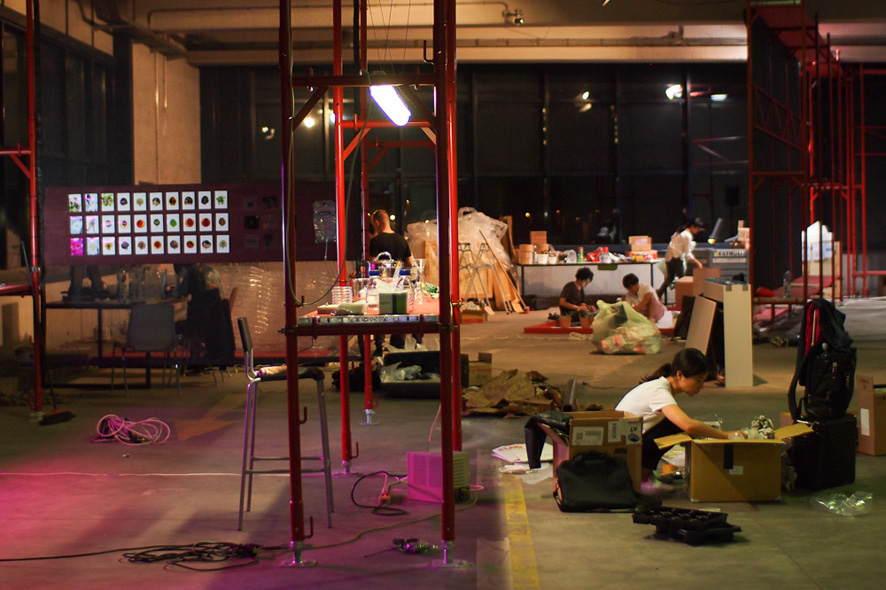 The big unwrapping.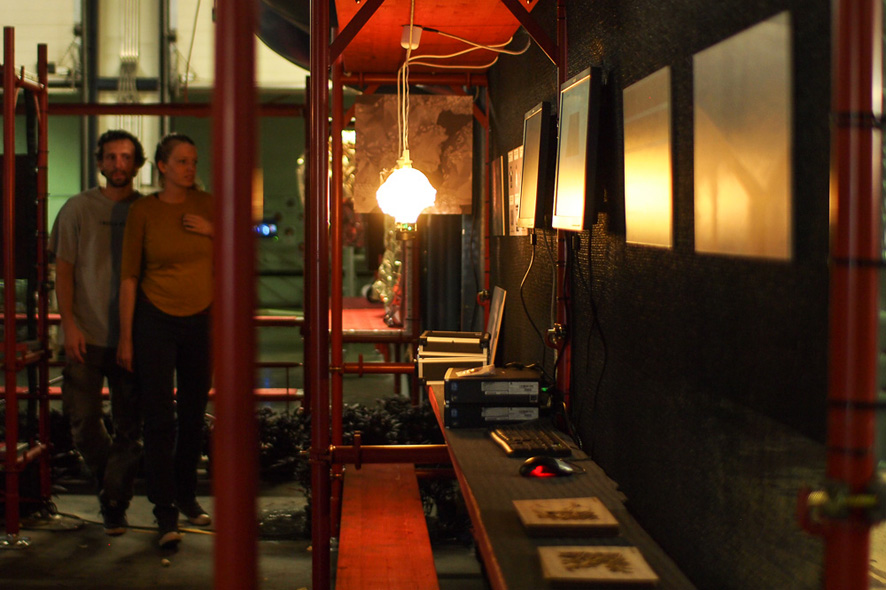 Everything set up? Then there is still time to stroll through the exhibition.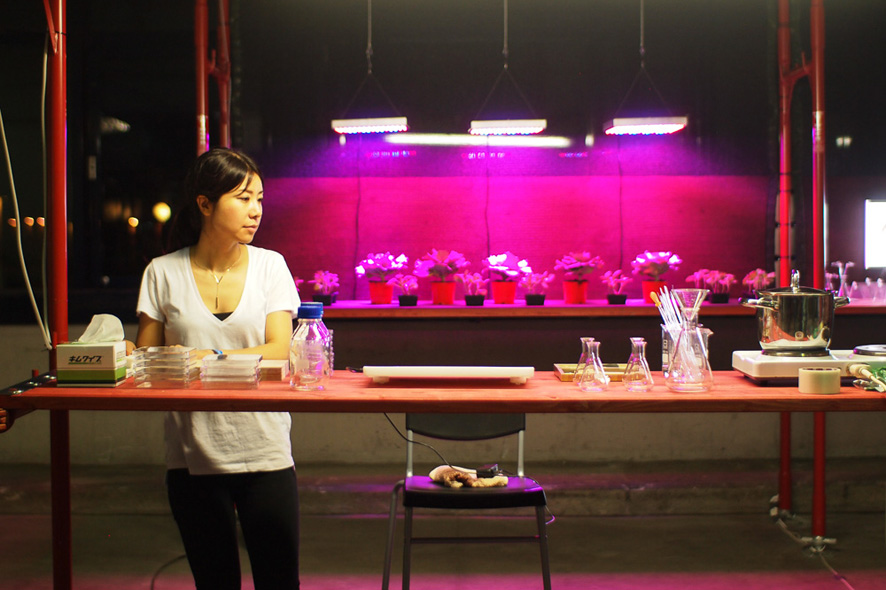 Yoko Shimizu at her botanical laboratory.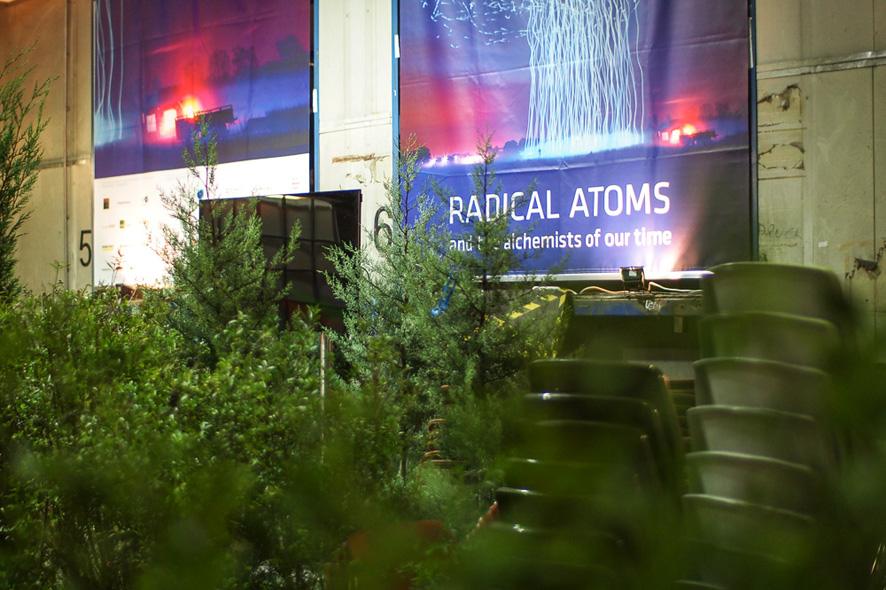 First task on THU September 8, 2016, the first day of the 2016 Ars Electronica Festival: watering the plants.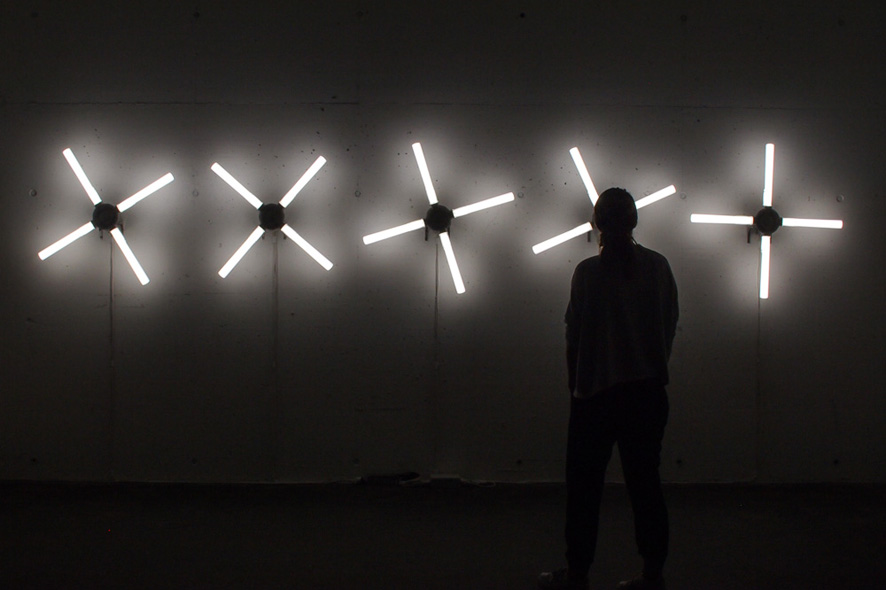 Join us and have a look! The POSTCITY is opened from THU September 8 to MON September 12, 2016, from 10 AM to 7:30 PM – including several levels down to the bunker – here, for example, Stefan Tiefengraber lets rotate the lights.