The Mini Maker Faire Linz commenced punctually at 10 AM in POSTCTY, where hands-on experimentation was the order of the day. Creative inventors, lateral thinkers and tech enthusiasts presented their DIY projects at an array of installations that extended invitations to festivalgoers to get involved.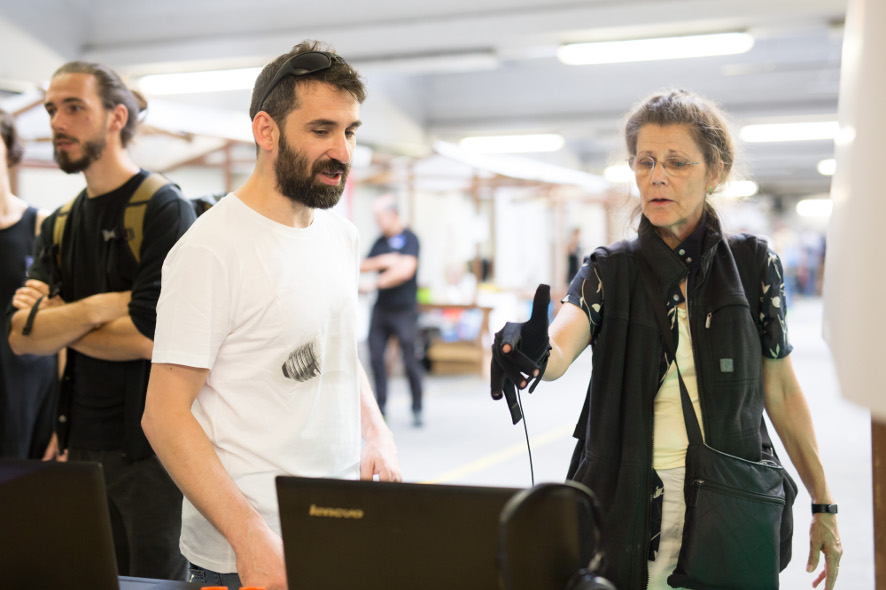 Credit: Florian Voggeneder
Complementing the Mini Maker Faire were talks on a wide array of topics: 3-D printing, Arduino, electronics, food, handicrafts, hardware, hacking, the Internet of Things, music, quadcopters, robots, science, steampunk, wearables, Raspberry Pi & Co. and research.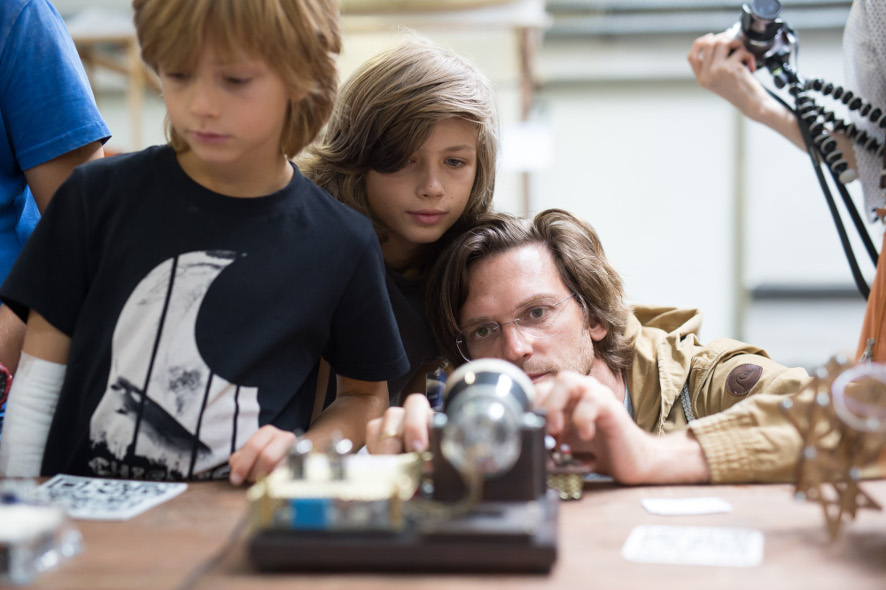 Credit: Florian Voggeneder
The third and last Radical Atoms symposium took place today. "Art and Science at Work" elaborated on the European Digital Art and Science Network's ongoing efforts to dovetail scientific aspects and ideas with the approaches used in digital art. The tripartite mission: interdisciplinarity, intercultural exchange and outreach to new target audiences.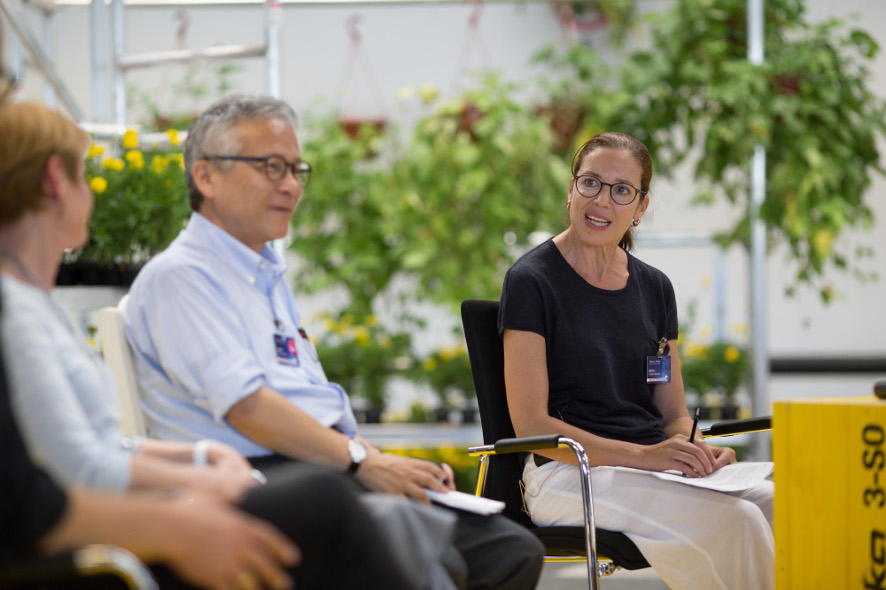 Credit: Florian Voggeneder
The Future Innovators Summit was the setting for the last few presentations of innovative projects and ideas that are already well along the path to realization.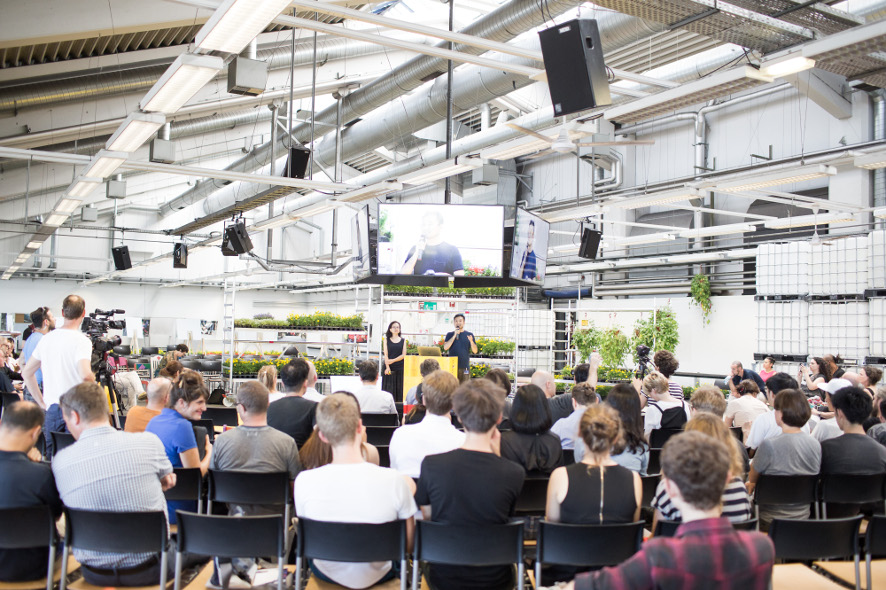 Credit: Florian Voggeneder
And while the "Alchemists of Our Time" exhibition was still in full swing on the upper levels of the 80,000-m2 POSTCITY venue …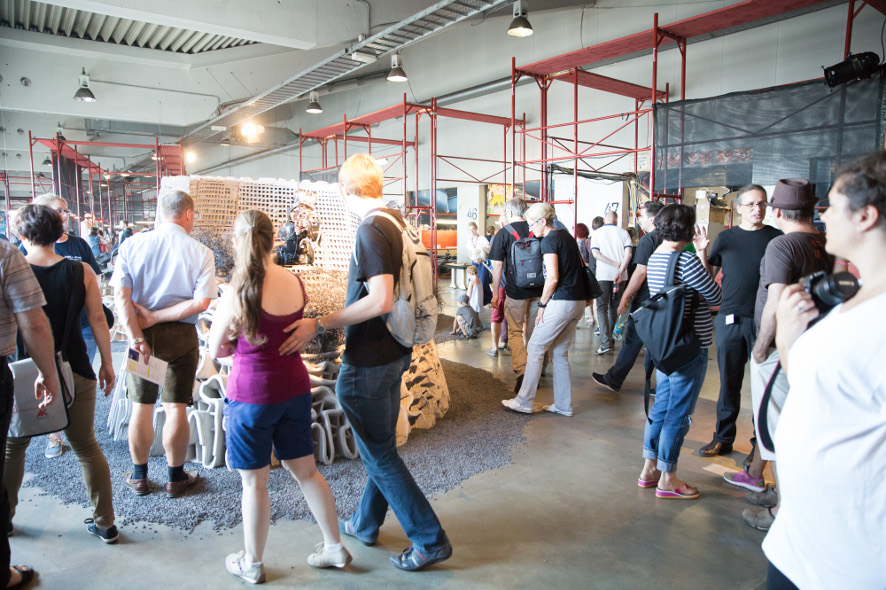 Credit: Tom Mesic
… festivalgoers could visit the "Underworld" exhibition and thus behold for the first time the amazing catacombs of the Postal Service logistics facility that was decommissioned in 2014.
"Spiral Falls," POSTCITY's bank of blue, spiral packet chutes, was the setting of an offbeat aesthetic performance entitled "Neighbor" by artists Naotaka Fujii, GRINDER-MAN and evala. Their declared aim was to utilize new technologies to visualize the process of establishing interrelationships.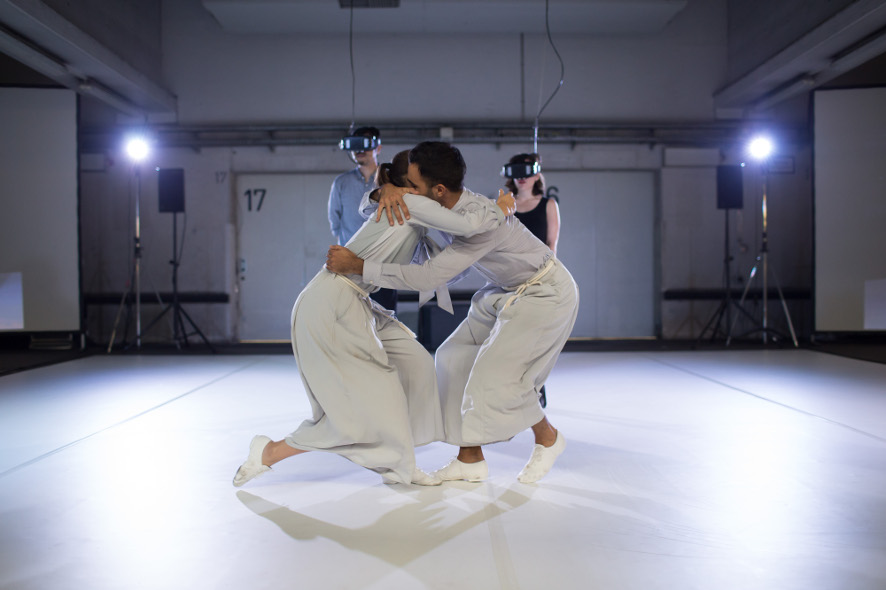 Credit: Florian Voggeneder
And speaking of final performances—Monday at 12 Noon and 2 PM are your last two chances to witness Dragan Ilić in a display of creative daredevilry entitled "Roboaction(s) A1 K1."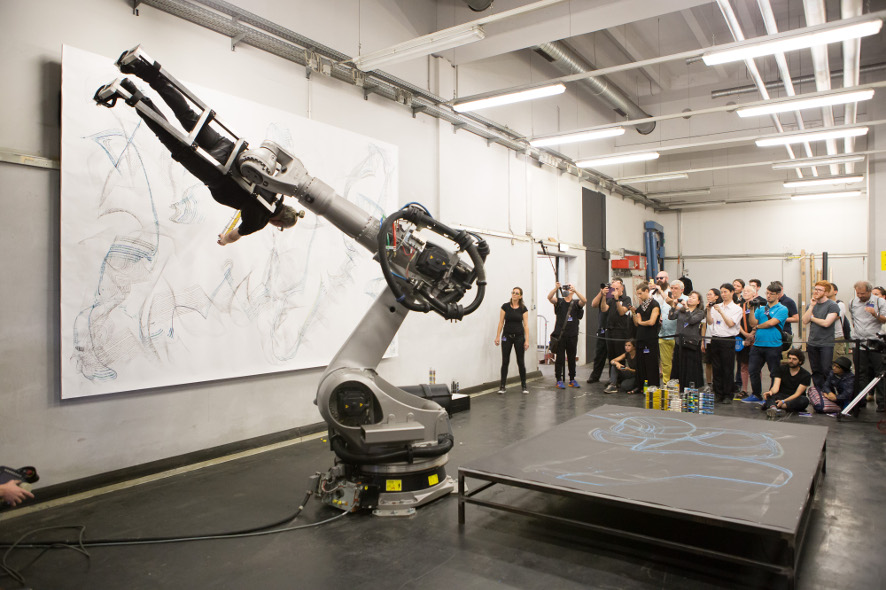 Credit: Florian Voggeneder
Young people once again had lots of opportunities for hands-on discovery at u19 – Create Your World.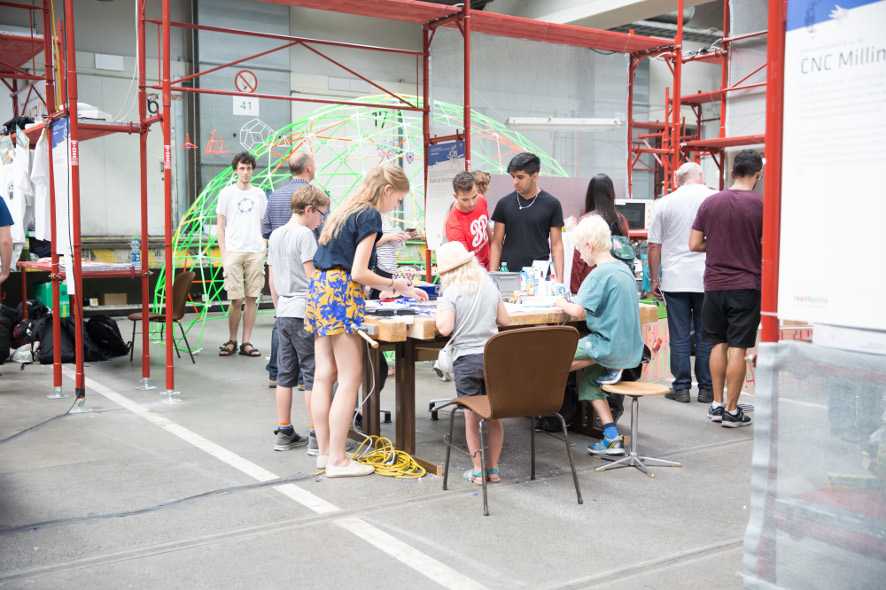 Credit: Tom Mesic
Even our youngest festivalgoers had a fun time, also at Deep Space 8K in the Ars Electronica Center.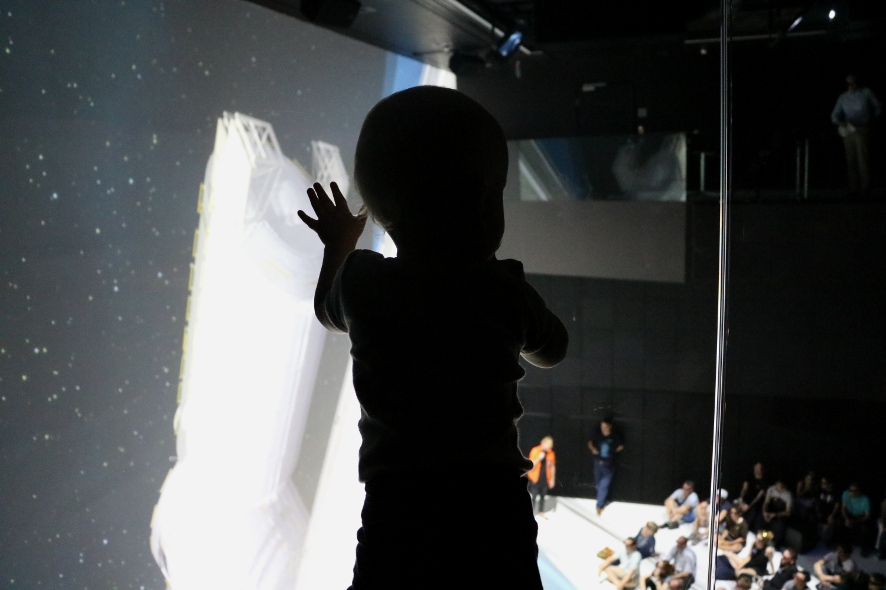 Credit: Magdalena Sick-Leitner
With visuals in 8K resolution, Deep Space is a don't-miss experience for young and old alike.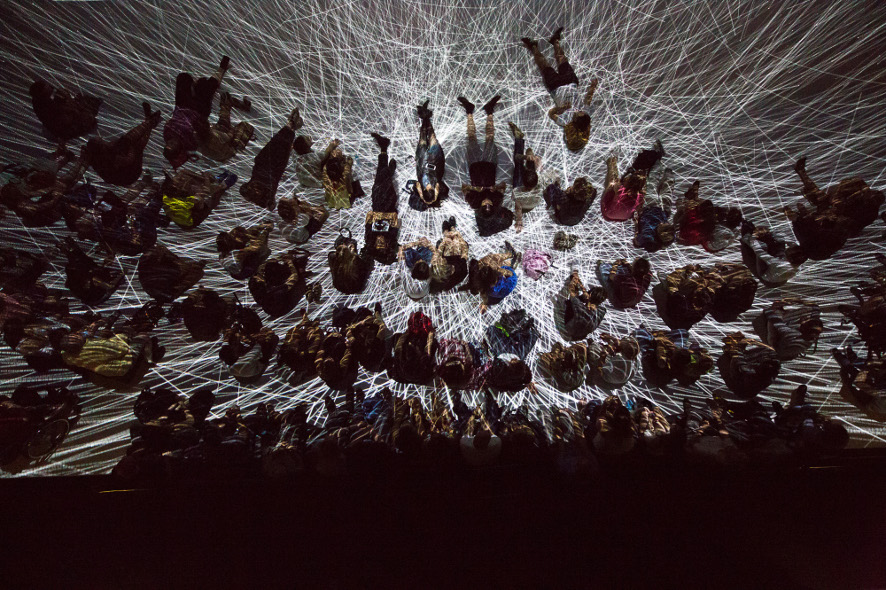 Credit: Tom Mesic
The magnificent sounds and visualizations of artist Akira Wakita's "Scalar Fields" brought out the best in Deep Space's technology. This work visualized the pressure fields surrounding shoe soles.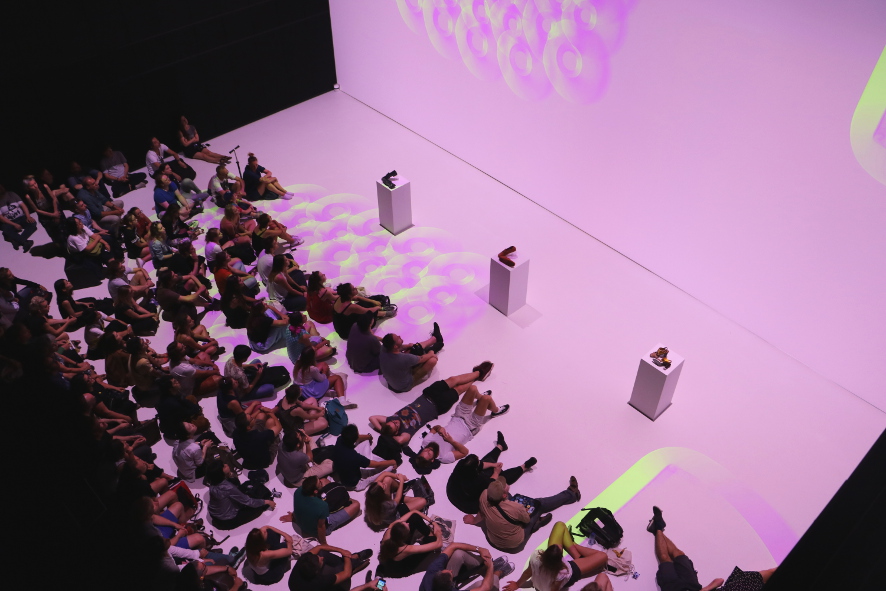 Credit: Magdalena Sick-Leitner
And, of course, there were lovely sounds to be heard at the musical highlight of the Ars Electronica Festivals, the Big Concert Night. This event was launched in 2002 by Dennis Russell Davies, the chief conductor of the Bruckner Orchestra. This was his last appearance at the Ars Electronica Festival's Big Concert Night.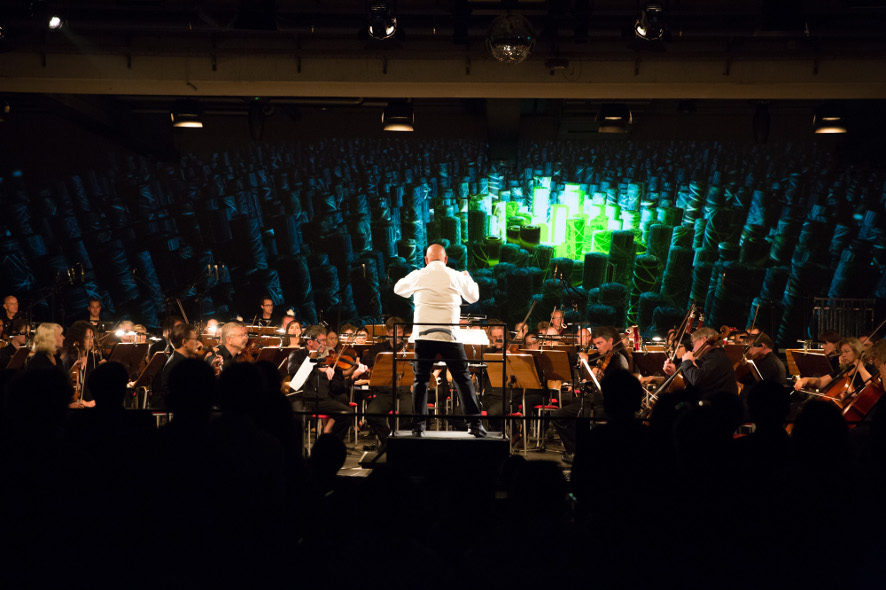 Credit: Tom Mesic
Like every Big Concert Night, the program featured classical and electronic music and computer-generated visualizations. The impressive setting of this extraordinary concert was POSTCITY's Train Hall.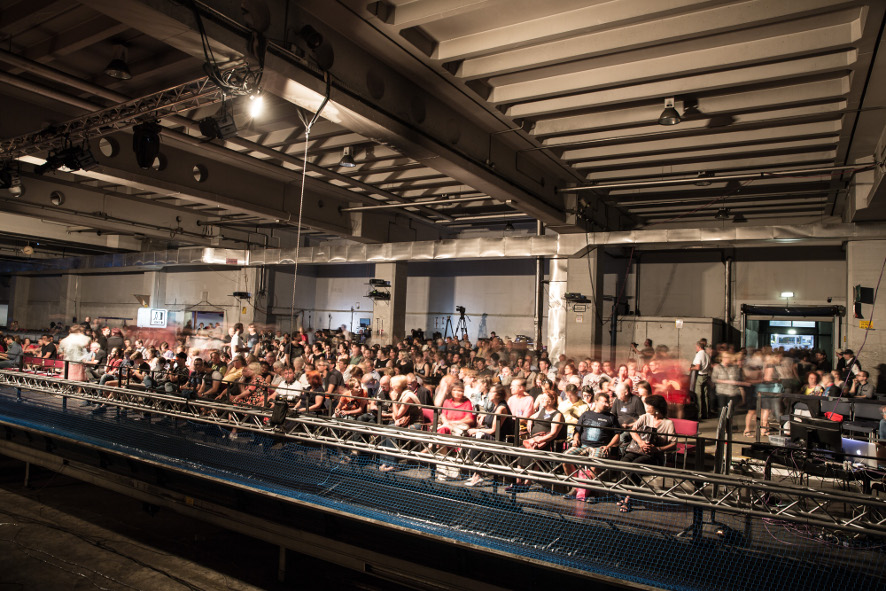 Credit: Tom Mesic
Tomorrow, this year's eventful festival concludes with Music Monday. The lineup includes speeches, presentations, performances, workshops and concerts that provide insights into the sound projects and installations staged over the course of the festival. This is the first year that Music Monday is being held at the Anton Bruckner Private University's new campus. The prime venue is the school's state-of-the-art Sonic Lab. This year's Music Monday has been curated by Graz-based media artist and musicologist Werner Jauk.
https://ars.electronica.art/radicalatoms/en/