Even as the Ars Electronica Festival approaches age 40, the dynamism, creativity and effervescence are stronger than ever! In this spirit, festivalgoers can look forward to lots of new wrinkles September 7-11, 2017. The Ars Electronica Gallery Spaces, a focus on theater and digital media, and the first hackathon in festival history are some of the innovative attractions lined up this year.
In this interview, Ars Electronica Artistic Director Gerfried Stocker gives us an overview of the festival's new formats.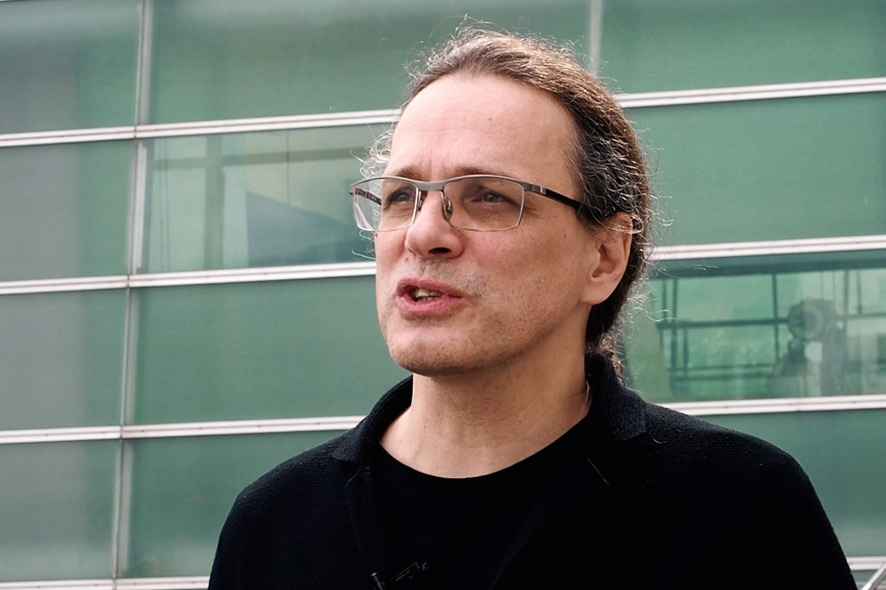 Gerfried Stocker. Credit: Martin Hieslmair
There'll be an art market, the Ars Electronica Gallery Spaces, at the festival this year. What's that all about?
Gerfried Stocker: The Ars Electronica Gallery Spaces are probably the biggest new feature. We aim to bring media art and the art market together, so we're launching a Collectors Program. There's no area of everyday life or of the economy that has gone untouched by digitization, and needless to say that goes for the art market as well. There are interesting new currents and possibilities such as online galleries and online auctions, which have been quite successful. Furthermore, opinion formation and evaluation on the art market increasingly occur via websites and not only in the pages of glossy brochures and magazines. Artists' rankings are generated by big data analyses. Not only have art market opinion formation and evaluation changed; the art valuation process has too.
On the other hand, we've seen a massive increase in interest in media art on the part of galleries and collectors. Their standoffishness in the past has diminished considerably. This is attributable to a great extent to the increasingly widespread recognition that digitization and, thus, the works of art that originated in or that reflect this digital world now constitute a very significant part of our contemporary art. The classic distinction between media art and contemporary art has long since become obsolete.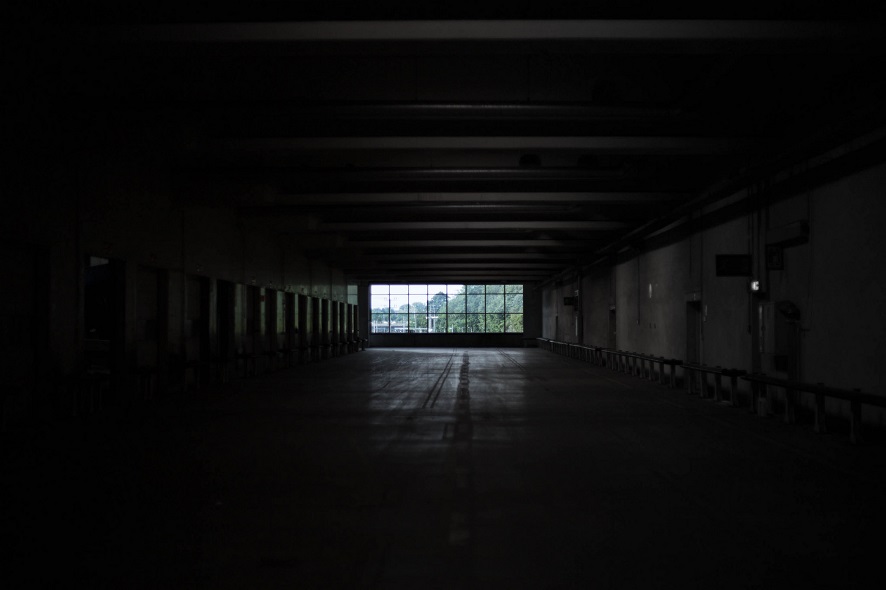 POSTCITY will host an art market this year, for the very first time. Credit: Vanessa Graf
The second reason why this convergence works now is that a younger generation of collectors doesn't bring so much skepticism to its encounter with technology. And the fear of getting involved with media art because you don't know which technological problems might be associated with it is subsiding simply because we're confronted by technology to a very high degree in everyday life.
Thirdly, media art itself and especially the young generation of media artists are tremendously interested, of course, in getting connected with the art market. We see a great need for information on all sides, and tremendous interest in engaging in mutual exchange and getting better acquainted. This is precisely the reason for our Ars Electronica Gallery Spaces at the festival. The point isn't to stage an art fair, but Ars Electronica is definitely one of the world's best locations to bring these two worlds together.
Besides the Gallery Spaces, there's also a new residency program…
Gerfried Stocker: In cooperation with GLUON, Brussels-based BOZAR's platform for art and business, and Hans-Ulrich Obrist of the Serpentine Gallery in London, we're launching a new initiative to bring together scientists and artists. But this time, it doesn't take the usual form in which an artist spends time in a lab to draw inspiration there. Now, artists get the opportunity to invite a scientist to their atelier, where they'll work on a project together.
It's what you might call a reverse-engineered residency. But, of course, the aim is always to shed new light on this incredibly exciting crossover-link between art and science, to take it out for a test run, to support it. Ars Electronica offers the Gallery Spaces and the residency program a platform on which everyone who has an interest in establishing a connection between media art and the art market in any form whatsoever can come to us for stimulating meet & greet and groundbreaking Q&A.
Another new initiative is the thematic focus on digital media and theater. What's happening here?
Gerfried Stocker: What I said about the situation with contemporary art and galleries applies here too. The impact of digitization is just as great on performance art, and especially on theaters and opera houses. Performance and media art aren't the only genres that are experimenting with new technologies at this point; classic, traditional houses are getting involved in this as well. The 2017 Festival is featuring an extensive program that will approach this matter in very practical terms.
We'll be exhibiting many works in conjunction with this thematic focus—for instance, "Entropy" by Nomad Theater and "Memories of Borderline" by Kay Voges und den Cyberräubern. There will be numerous projects that reinterpret VR performances or storytelling, including "Out of Exile" which garnered an Award of Distinction from this year's Prix Ars Electronica for Nonny de la Peña and the Emblematic Group. We're staging a very extensive program of interest to theater people above all. Here too, the big thing is bringing people together. The point is to provide a setting at the festival for exchange among people who are scrutinizing how digitization is changing our world, our art and our ideas. This is a chance for festivalgoers to familiarize themselves with these changes. And for 40 years now, Ars Electronica has been the ideal spot for such encounters.
"Future in a Nutshell" is this year's Festival Monday theme. What's the story behind the title?
Gerfried Stocker: "Future in a Nutshell" is a special event—an intensive encounter with the key developments and technological trends of the coming decade, with presentations on a level that's understandable by the general public. Experts in business, science and technology will conduct half-hour sessions treating topics that are highly relevant here. What's the current state of the technology? Where are technologies like machine learning and AI already being used and what can be expected in the near future? The most important topics here are autonomous mobility, the impact on urban planning, smart cities, digital assistants, social robots and the internet of things. What's behind all this? We'll also discuss Blockchain and Bitcoin, game-changing developments the impact of which goes far beyond a technological context to affect our economy and our very lives. We're also offering very well-thought-out guided tours of the festival venues. At the Ars Electronica Center, for example, you can peruse the new VR Lab that, together with Deep Space 8K, offers total immersion into the world of virtual reality and a solid introduction to this technology's possibilities.
What's on the agenda at the Small Cities Forum?
Gerfried Stocker: The title says it all, actually. Usually, when we talk about innovation, we think of Silicon Valley, San Francisco, Tokyo, New York, London, of the megacities, which is understandable since they're the locations of the elite universities, financial markets, big corporations and political heavyweights. But in fact, most economic output is produced by small-to-midsize companies located in outlying regions. Precisely these regions or small cities can be the starting points of extraordinary innovation. They are likewise epicenters of development, which have to be nurtured in order to shift cycles of innovation from major metropolitan areas into these regional centers. When you consider the proportion of economic output that's attributable to small structures, then it becomes clear how important it is to give thought to the capacity for innovation here too. How is it possible to take advantage of the innovative forces available? And how can they be strengthened where they haven't yet emerged to a sufficient extent? The Small Cities Forum is yet another platform meeting at which to spotlight cities that are doing interesting things to nurture regional innovation so that others can get informed and get inspired.

The Ars Electronica Festival will host a variety of meetings between experts of a wide range of fields. Credit: Tom Mesic
The festival is also staging its first hackathon this year.
Gerfried Stocker: The hackathon was launched by a local firm, g.tec, and produced in cooperation with them. Way over 100 people will be gathering for this two-day event to try out new ideas. How can you work with state-of-the-art brain-computer interfaces (BCI)? There'll be a lot of equipment on hand—sewing machines, robots and even backhoes, all of which can be controlled by the user's thoughts. So, this isn't just a hackathon in the classic sense; it will also be a fascinating setting for encounters with these technological possibilities and with creative ideas for applying BCI technology. The primary objective is for people from various walks of life to convene at the Ars Electronica Festival.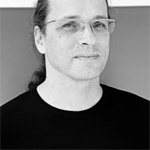 Gerfried Stocker is a media artist and telecommunications engineer. In 1991, he founded xspace, a team formed to carry out interdisciplinary projects, which went on to produce numerous installations and performances featuring elements of interaction, robotics and telecommunications. Since 1995, Gerfried Stocker has been artistic director of Ars Electronica. In 1995-96, he headed the crew of artists and technicians that developed the Ars Electronica Center's pioneering new exhibition strategies and set up the facility's in-house R&D department, the Ars Electronica Futurelab. He has been chiefly responsible for conceiving and implementing the series of international exhibitions that Ars Electronica has staged since 2004, and, beginning in 2005, for the planning and thematic repositioning of the new, expanded Ars Electronica Center. January 2009 saw the opening of the expanded Ars Electronica Center.
You can experience these new formats live at the 2017 Ars Electronica Festival September 7-11 in POSTCITY Linz.
Die neuen Formate können beim Ars Electronica Festival 2017 von 7 – 11 September in der POSTCITY Linz besucht werden. To learn more about the festival, follow us on Facebook, Twitter, Instagram et al., subscribe to our newsletter and visit our website at https://ars.electronica.art/ai/en/.