The Ars Electronica Nightline encompasses all the good stuff happening after-hours at the September media art festival—live performances, electronic music, experimental grooves and DJ-delivered beats will keep the illumination going strong after dark. The Opening kicks off this year's media art event with electronic music and audiovisual spectacles. The next evening's Nightline features unique, innovative approaches to electronic music. Meanwhile, the Salon Stage next door will provide a more intimate setting in which to see and hear experimental offerings. The lineups on these two evenings are studded with outstanding acts who'll keep even good girls & boys up way past their bedtime.
We got the story from Jakob Barth and Bartholomäus Traubeck of Salon 2000, curators of the music program at this year's Ars Electronica Festival.
The Ars Electronica Festival once again has a jam-packed program in store for music fans and night owls, and the excitement already gets started on Thursday. What can we look forward to?
Salon 2000: KYOKA plays noisy-technoid live sets with lots of improvisation, whose tonal character is influenced by contact microphones set up on site. PATTEN produces synesthetic-sounding shows with driving electronic sound, spatial projections, fog & lasers that hypnotically draw spectators in. _NYBBLE_ is a three-dimensional audiovisual live set by Frenchman Alex Augier. All told, there'll be about seven performances that, as the evening progresses, segue from audiovisual spectacle in the direction of electronic music.
Can you give us a sneak preview of the Nightline on Friday?
Salon 2000: All the artists playing on Friday have, aside from their sound aesthetic, a highly unique, individual approach to electronic music. They include Dorian Concept, whose albums take five years to get where they have to be. After about three years spent working on his next release, he's announced some new material, and we hope that he'll preview some of it in his live set. Also on the card are Battle-ax and Lorenzo Senni—the former known for radical performances with violin and electronic effects; the latter for his sound textures that are totally devoid of percussive elements and reminiscent of the early days of Trance and Rave. Koenig, half of the Dada-influenced duo Koenigleopold, will open the Friday lineup with his transdisciplinary sets. Following her live performances, DJ Marcelle / Another Nice Mess will spend the rest of the evening spinning on the Salon Stage. The Amsterdam native, who's attained almost legendary status at this point, plays danceable music between electronic and analog, and is famous for her eclectic sets on three turntables featuring techno numbers punctuated with, say, the thunderous pealing of country church bells. We'll be announcing more acts over the coming weeks. But you can be sure that Dorian Concept and Lorenzo Senni won't be the only artists from Ninja Tune and/or Warp Records.
According to which criteria or theme did you select this year's acts?
Salon 2000: As previously suggested, we made an effort to book artists for whom it's important to work in opposition to the conventional functioning of the market in the field of electronic music. Whether it's someone like Lorenzo Senni, who takes an ill-reputed genre, reduces it to its component parts and gets along quite nicely in his live set without the least bit of drum-bass, or Dorian Concept, who keeps working and working on a release 'til he thinks it's ready and totally eschews the schedules or expectations of labels, bookers and fans. DJ Marcelle's albums, for example, are for the most part wonderfully orchestrated DJ mixes and when she plays recorded music, she displays a new, alternative DJ type, one for whom the transitions don't always have to be pinpoint landings, for whom experiencing music together is the main thing, and seemingly desultory tracks and tonal fragments are interwoven into a dense, danceable fabric of sound. These idiosyncrasies of the performer constitute another point of connection to this year's artificial intelligence theme. And, after all, according to Danish artist and music theoretician Goodiepal, it's most probable that higher intelligences in the future will be interested in human output only when they're unable to directly comprehend them through the application of logical parameters within a preset system. For us, it's a beautiful thought to be curating music that artificial intelligence might have to think about for a while.
The offerings aren't limited to electronic music; other forms of artistic expression are often integrated into them. What awaits us in this respect at this year's festival?
Salon 2000: Generally speaking, we always try to keep the transition from performance to show to music as fluid as possible. Many of the shows I mentioned aren't purely musical presentations; in the case of PATTEN, for example, they interweave elements that can almost be described as media sculpture, with performance and music. The "Breaking the Wall" project on Thursday, for instance, will include an interactive approach that attempts to achieve interplay between Didi Bruckmayr's musical performance, a technical installation, and the audience.
Parallel to the doings on the Main Stage on Friday, there'll be a somewhat smaller Salon Stage beginning at 11 PM. What'll be happening here?
Salon 2000: In its early phase, the Salon Stage is a performance venue for more delicate positions, subtler things that would get lost on the big stage. This is meant to be a more intimate setting for extraordinary performances that are best experienced up-close-and-personal. Thematically, the Salon Stage ties in with the rest of the program—strong characters with a highly individualistic musical style—but the sounds will be considerably more experimental and improvised. Then, after the program on the Main Stage ends, the Salon Stage will be for dancing until the wee hours.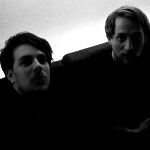 Jakob Barth is a filmmaker and media artist; Bartholomäus Traubeck is a sound & media artist; together, they produce Salon 2000, an event series staged primarily at Celeste in Vienna. Their mission: evenings spent with contemporary electronic music, art and club culture, and without defined genre boundaries. They've been booking and organizing events in Austria and occasionally elsewhere for almost 10 years now.
The Opening is set for Thursday, September 7, 2017 at 9 PM in POSTCITY Linz. Admission is free of charge. To see the lineup in detail, click here.
The Ars Electronica Nightline is set for Friday, September 8, 2017 at 7:30 PM in POSTCITY Linz. To see the lineup in detail, click here.
To learn more about the festival, follow us on Facebook, Twitter, Instagram et al., subscribe to our newsletter and visit our website at https://ars.electronica.art/ai/en/.