Speeches, workshops and a panel discussion—there's a lot on the program at this symposium in the Perspectives on Political Education series. Teachers, specialists in political education and interested students are cordially invited to spend two days confronting the challenges facing political education at this gathering organized by the Pädagogischen Hochschule OÖ in cooperation with the Arbeiterkammer OÖ [state chamber of labor] and Ars Electronica Linz. On the first two days of the festival, September 7-8, 2017, speakers and participants will wrestle the question: How much globalization can humankind stand?
Stefan Giegler of the Pädagogische Hochschule Oberösterreich talked to us about the demands progressive globalization places on political education and what sort of answers and impetus for response conference attendees can expect.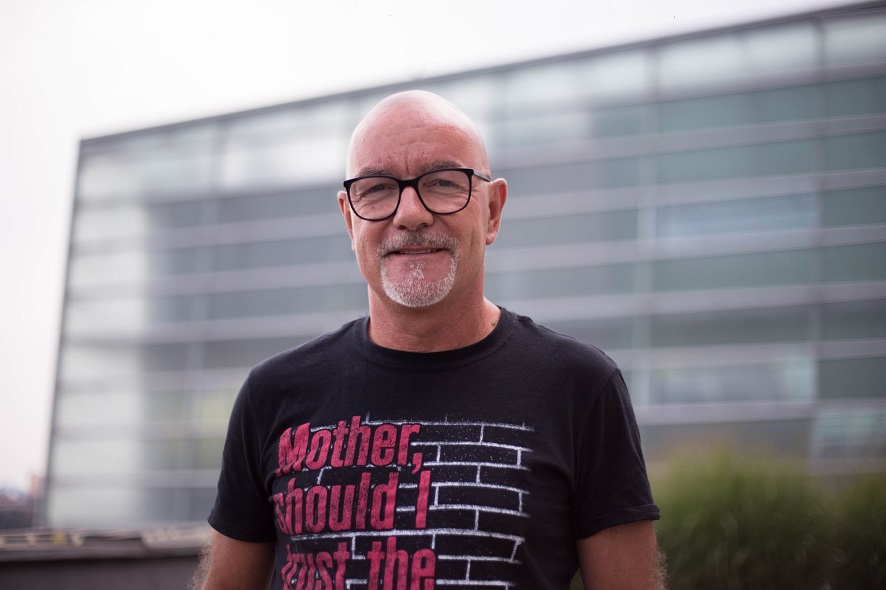 Stefan Giegler. Credit: Vanessa Graf
This year's conference is about globalization. Why did you select this topic?
Stefan Giegler: The point of this series is to deal with socio-politically relevant issues. Naturally, for teachers and young people in school, globalization is a hot topic now, one that can't be ignored. That's why we decided to focus on this issue. And following this initial encounter with the basics of globalization, we'll also be staging two continuing professional education events for teachers in both the autumn and spring semesters of the coming school year at which we'll go into the pedagogical-didactic aspects of this matter.
Impression of the 2016 conference. Credit: Tom Mesic
What exactly does globalization mean for political education?
Stefan Giegler: You can't assess facts & circumstances on the local level without simultaneously evaluating their global context. Ecological, economic and social issues don't exist in isolation; there are global interrelationships that have to be taken into consideration. Especially young people—they will have to confront international ecological and economic problems much more intensely in the coming years. This conference is meant to pave the way for the process of dealing with these issues.
The question posed to the panelists is "How much globalization can we take?" What's your answer?
Stefan Giegler: You have to think globally, there's no other way. What comes to mind here is the term "glocal"—in other words: think globally; act locally. You have to make a focused effort to accept personal responsibility for the world's future. Then, the question of "how much" doesn't even arise. The term globalization wasn't coined recently; it has existed for centuries. Walter Ötsch's talk at the conference will deal intensively with the fact that globalization actually isn't only a phenomenon of our time; in fact, there's a historical dimension. My view is that you can't simply choose the level of globalization you can stand. Globalization is happening, it's a part of the reality of life, and we have to come to terms with it. The only question is the extent of our involvement in this process of encounter. For example, how responsibly do we use resources and do our part for climate change? These things have to be seen in a larger context.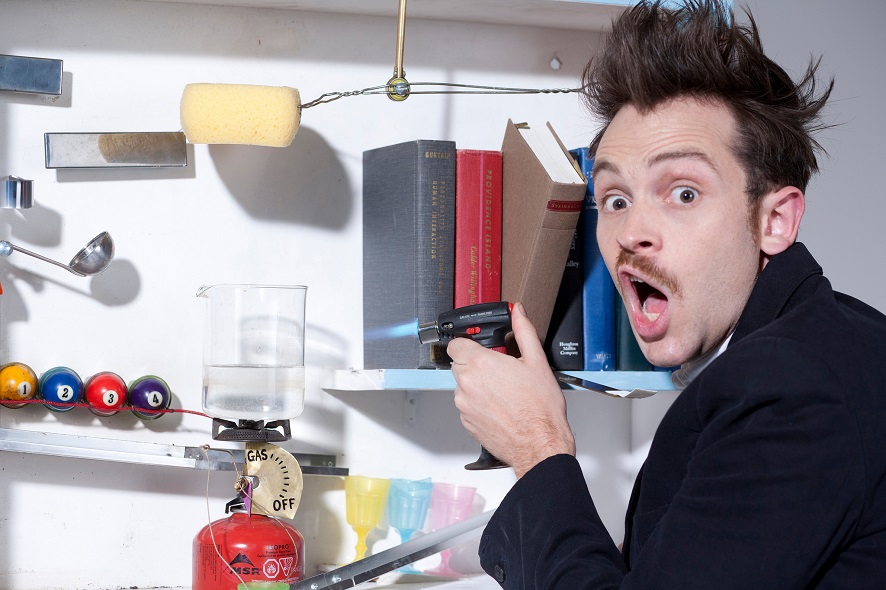 Joseph Herscher. Credit: Fletcher Lawrence
You mentioned Walter Ötsch in conjunction with the series of talks at the conference. Who are the other speakers participants can look forward to?
Stefan Giegler: There are four featured speakers: Walter Ötsch, Ernst Langthaler, Martina Mara and Joseph Herscher, a well-known artist from New York. And on Thursday evening, there'll be a panel discussion with Walter Ötsch, Thomas Spielbüchler and Martina Mara; an editor from Oberösterreichische Nachrichten [local newspaper] will serve as moderator. And on Thursday and Friday, we'll be offering workshops on various topics.
Dovetailing nicely with the festival's theme, the topic of Martina Mara's speech will be just how close machines and artificial intelligence will be permitted to get to us. What do you see as the connection between political education and artificial intelligence?
Stefan Giegler: Of course, there are areas where policymaking and artificial intelligence intersect. I think there are important sociopolitical aspects of the confrontation with ethical and social issues in this connection. This is precisely why this speech is so relevant, and I'm really looking forward to it!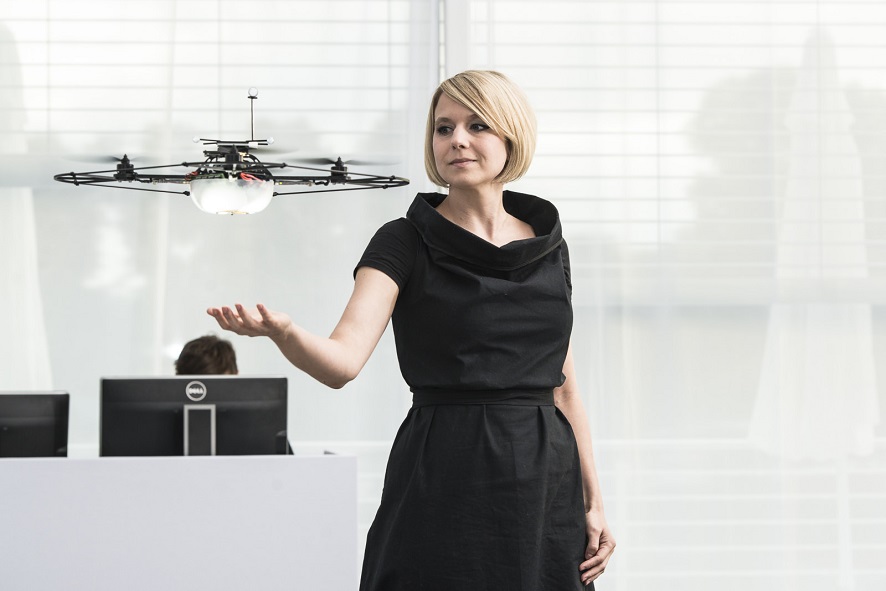 Martina Mara. Credit: Mercedes-Benz
What highlights await workshop participants?
Stefan Giegler: I think each one of our events is a highlight, and it will be hard for participants to choose from among them! A good example is Thomas Mohrs' Pizza Globale workshop in which the process of making a pizza will serve to illustrate global ecological and economic issues. This can certainly be seen as a political act.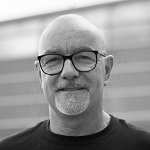 Stefan Giegler was born in 1960. He is a teacher and is also active in municipal politics. Since 1994, he has been a member of the faculty of the Pädagogische Hochschule OÖ; 2001-13, he was director of the institution's training facility for elementary and middle school teachers. He has been a member of the Linz City Council since 2003.
The Perspectives on Political Education symposium will be held September 7-8, 2017, the first two days of the Ars Electronica Festival. This year's theme is "The world is my world. How much globalization can humankind stand?" The speeches, workshops and panel discussion are being organized by the Pädagogischen Hochschule OÖ in cooperation with the Arbeiterkammer OÖ and Ars Electronica Linz. Participation is free of charge. Participants receive a complementary Festival Pass valid on Friday, September 8, 2017. Registration can be completed online at the Pädagogische Hochschule OÖ's website, where program details are also available.
To learn more about the Ars Electronica Festival, follow us on Facebook, Twitter, Instagram et al., subscribe to our newsletter and visit our website at https://ars.electronica.art/ai/en/.