Those who have attended the Ars Electronica Festival in recent years are probably already aware of the Future Innovators Summit staged by Japanese advertising agency Hakuhodo and Ars Electronica. Annually since 2014, more than a dozen leading-edge thinkers from a wide array of disciplines and countries have convened to ponder the development of our future and to identify and formulate questions of key significance to it—creative questions that are conducive, in subsequent discussions, to consideration of even more profound questions and even to proposals of answers.
The Future Innovators Summit will be held outside of Austria for the first time in May 2018—in the heart of a megacity that does indeed have a much higher population than Austria but is less than 1% of this country's size. Over three days—May 25-27, 2018—selected participants will convene in the Tokyo Midtown Atrium to consider Tokyo as the laboratory of the future. What are the prospects of life and death in the city with the most rapidly aging society? How is fashion developing in one of the world's most technologically progressive cities? And what is the relationship between the public and private spheres in a megalopolis in which there are hardly any public spaces? In this interview, Kazuko Tanaka of Hakuhodo and Ars Electronica's Gerfried Stocker go into detail about the Future Innovators Summit Tokyo.
Please apply now to take part in Future Innovators Summit Tokyo! Entry deadline is February 28, 2018. The application form and additional information are available at www.aeti.jp!
What is the Future Innovators Summit?
Kazuko Tanaka: Since the beginning of the Future Innovators Summit in 2014, we have been collaborating with young innovators such as artists, researchers and philosophers from throughout the world to formulate creative questions concerning the future during the Ars Electronica Festival. The questions for tomorrow have emerged from deep discussions with the innovators. In going about this, we make a determined effort to bring together a diverse set of participants and thus to create whatever dimensions it takes to provide an environment that frees us from conventional views and yields new ideas.
Gerfried Stocker: The Future Innovators Summit is a think tank, a project designed to focus attention not directly on the looming problems we have to solve but rather on the visions, ideas and approaches to them. The special feature of this Future Innovators Summit is the composition of the groups that will convene here for several days. They'll be composed of individuals from disparate disciplines: artists, engineers and scientists as well as social activists and entrepreneurs—thus, four very different fields in which social innovation is being advanced. And we want to bring people from these areas together here.
Why did Hakuhodo start this program with Ars Electronica?
Kazuko Tanaka: I see Ars Electronica as a place where people are urged to keep thinking about art and keep expressing themselves in art. When you say "art," it may mean a masterpiece of art, but "art" is also something that people with a strong sense of challenge try to express and shape, and by capturing the "art thinking" ways of these artists, the future opens up. So that's why we collaborate with Ars Electronica, which has maintained its philosophy in art, technology and society, which we see as a very important way to grasp the future of industry as well.
Same question to you: Why did Ars Electronica partner with Hakuhodo?
Gerfried Stocker: The point of the Future Innovators Summit is, first and foremost, this collaborative view of the future. How can we jointly intervene to make an impact on future developments? This is why collaboration with a major company like Hakuhodo particularly productive for the Future Innovators Summit. It's not only the substantive expertise that Hakuhodo brings to bear here. Hakuhodo is headquartered in Tokyo, in this epicenter of our modern, innovation-based society, and this opens up fascinating networking possibilities in the realms of business, technology and research from which the Future Innovators Summit derives enormous benefits.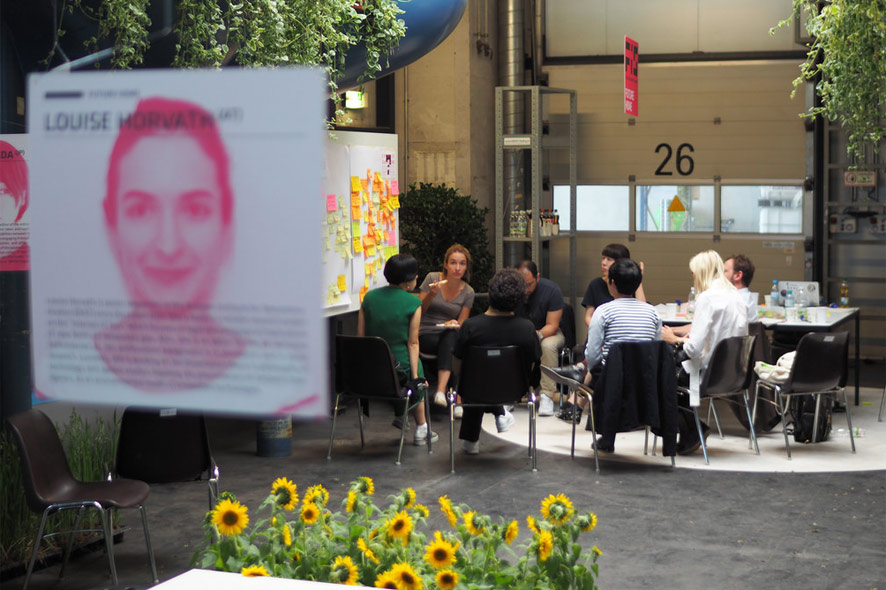 Credit: Martin Hieslmair

What do you expect from Future Innovators Summit Tokyo, and whom do you propose to invite?
Kazuko Tanaka: So, we're finally staging the Future Innovators Summit in Tokyo. As long as we remain within the confines of the Ars Electronica Festival, it's a very safe and secure place to create the future because anything is allowed. Now, we're challenging ourselves to go out into the real world with real live people, with our worries for our daily bread. It's a step further into realizing the future. And we are looking for innovators willing to face the challenge of giving shape to their ideas, and innovators full of imagination about the future. Technology is fascinating; it can make life very convenient. But at the same time, we need to see to it that we are not overly fascinated by superficial attractiveness, and make sure that technology is making our lives better. And we have to keep thinking of how we might use technology as a by-product of all our habitats. In doing so, we'd like to immerse ourselves in deep discussions with innovators who have imagination and the will towards the future. We believe in the necessity of diversity to expand our imagination and hope to connect with innovators who want to absorb ideas and spread the word for the future of society of which they themselves are also a part.
Gerfried Stocker: The unique quality of the Future Innovators Summit is that it transcends boundaries—its interdisciplinarity and the people we are privileged to work together with, since each team has to consist of artists, engineers, scientists, social activists and entrepreneurs. Bringing these four groups together to jointly consider the future is the source of the enormous potential of this undertaking, which is why the Future Innovators Summit targets precisely these groups.
Credit: Tom Mesic
The current theme is "Tokyo as a Laboratory for the Future." What is the intention behind this?
Kazuko Tanaka: Tokyo is a city with a legacy and, at the same time, it's a symbol of cutting-edge technology and evolution. It's full of manmade buildings, but there are still natural spots. Tokyo also has one of the fastest aging societies, with many elderly people living side-by-side with the young. It's a mixture of many things. When we look at the city with its challenges and hope, as a city that is just one step nearer to the future, what would you create and try in this greatest collective laboratory that humankind has ever brought forth? We want this question to be considered in ways that transcend the boundaries of individual sectors. That is why Tokyo is a laboratory for all.
Gerfried Stocker: The interesting thing about Future Innovators Summit Tokyo is the location and the topic associated with it. Tokyo is the ultimate laboratory of the future of urban spaces and our society. Tokyo offers an extraordinarily high density of outstanding research, creativity, artists and, of course, many companies that, with the work they're doing and the products they produce, will be making a decisive impact on our future. This is actually the best possible location for a Future Innovators Summit.
Credit: Martin Hieslmair
What does Ars Electronica's Tokyo Initiative with Hakuhodo aim to achieve at this Future Innovators Summit?
Gerfried Stocker: The Ars Electronica Tokyo Initiative is a project that we've launched in cooperation with numerous artists, academicians and, above all, our partner, Hakuhodo. Our mission statement is simply put: How can we capture this fascinating energy of creative, artistic thinking and translate it into social as well as commercial innovation?
Kazuko Tanaka: "Initiative" means going one step ahead, a new trial. Ars Electronica itself is a great gathering of artists, people who are urged to think of the future, people who want to shape new technology and create tangible objects. With this very important partner that co-shapes the future, companies, the industry side, I hope for industry to understand the art-thinking that comes naturally to artists, and for art and industry to collaborate. Through this collaboration, each will overcome sector boundaries to create the future. Sectors today have been made for today's economic convenience. Probably, today's barriers will soon change. What challenges, questions and missions should we embrace then? As a first step, we are inviting people who share the same goals for creation. First, we are building a community of such people, and then taking action for the community.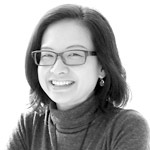 Kazuko Tanaka (JP) joined Hakuhodo in 1998 and started her career in account services, further expanding into new business development with leading foreign marketing firms—and at the same time having 3 children. On belief that working mothers, still a minority in Japan, need a place to share information and ideas, she started the "Hakuhodo Working Moms' Link" in 2012, networking across over 50 companies/ 500 working mothers through "Lunchcation – lunchtime communication" actions. Kazuko joined VoiceVision Inc. in July 2013 as one of its founding members, serving as community producer and facilitates community projects for companies and local governments. Also, Kazuko has been on the joint team project between Hakuhodo and Ars Electronica – the Ars Electronica Tokyo Initiative – and has operated several seasons of Future Innovators Summit at the Ars Electronica Festival. Kazuko was and is also jury member of Prix Ars Electronicas Digital Communities category in 2016 and 2018.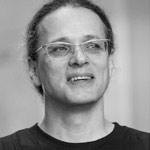 Gerfried Stocker (AT) is a media artist and an electronic engineer. Since 1995 he has been a managing and an artistic director of Ars Electronica. 1995/1996 he developed the groundbreaking exhibition strategies of Ars Electronica Center with a small team of artists and technicians and was responsible for the set-up and establishment of Ars Electronica's own R&D facility, Ars Electronica Futurelab. Since 2004 he has been in charge of developing Ars Electronica's program of international exhibition tours. From 2005 on he planned the expansion of Ars Electronica Center and implemented the total substantive makeover of its exhibits. Stocker is a guest speaker at many international conferences and a Visiting Professor at Osaka University of Arts as well as guest lecturer at Deusto University Bilbao. He is also a consultant for many international companies on creativity and innovation management.