This is the third year that Ars Electronica is conducting the competition to choose the recipients of the prestigious STARTS Prize awarded by the European Commission to honor excellence at the interface of science, technology and the arts. There are two STARTS categories: Innovative Collaboration is for work in which intensive collaboration between business and art opens up new possibilities for innovation; Artistic Exploration singles out artistic projects that have the potential to strongly influence technological development—or are already doing so!
The two prizewinners, each of whom receives €20,000, will be determined by the STARTS jurors—women and men with diversified expertise in art, science and technology—over the course of a busy weekend at the Ars Electronica Center in Linz.
---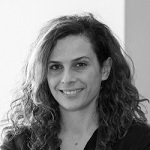 Francesca Bria (IT) is Senior Advisor and expert on technology and innovation policies. She led the EU D-CENT project, the biggest European Project on direct democracy and digital currencies, as well as the Digital Social Innovation in Europe project. She is an adviser to the European Commission on Future Internet and Innovation Policy, and heads the DECODE project on data sovereignty in Europe. Francesca Bria is also currently the Commissioner of Digital Technology and Innovation for the City of Barcelona.
---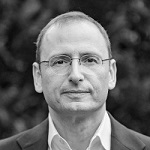 Andrej Heinke (DE) is director for corporate foresight and technology strategy at Robert Bosch GmbH, a technology company based in Stuttgart. Previously he worked for the policy planning department of the German Foreign Ministry, Daimler AG, and Sony Corp., after having completed his studies at Harvard's Kennedy School of Government and Free University of Berlin with a PhD.
---
Sophie Lamparter (CH) works at the nexus of design, art, research and technology. She is the founder and CEO of DART, a testing lab that creates clever human-machine interfaces. Her passion is finding new ideas and talent with a creative approach to technology. Sophie Lamparter has also organized and curated interdisciplinary exhibitions and programs in media, digital and data arts, interaction and game design, robotics, VR, AR, architecture and urbanism.
---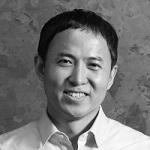 Daehyung Lee (KR) has been curating contemporary Asian art for the last 17 years, and is also an art critic. Currently he leads Hyundai Motor's ARTLAB and its global art partnerships. Most recently, Daehyung Lee curated "Counterbalance: The Stone and the Mountain" at the Korean Pavilion, La Biennale di Venezia 2017 and the Max Mara Coats! Seoul in 2017.
---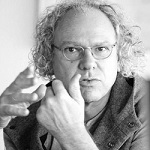 Alexander Mankowsky (DE) studied social science, philosophy and psychology at Freie Universität Berlin, and started working in the research institute of Daimler in Berlin in 1989. His current work is in Futures Studies focused on the ever changing culture of mobility, the interdependency of social and technological innovation, and other aspects of envisioning paths into the future.
---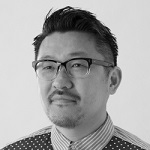 Seiichi Saito (JP) graduated from Columbia University with a Master of Science degree in Advanced Architectural Design. He now produces three-dimensional and interactive works in the commercial art field. Seiichi Saito works at the Arnell Group, is a director of Rhizomatiks Co. Ltd., and also lectures part-time at the Department of Graphic Design of Kyoto Seika University.
---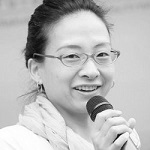 Kazuko Tanaka (JP) works in the field of business development for the Hakuhodo Company, and is the founder of the network Hakuhodo Working Moms Link. She is also a founding member of VoiceVisionInc., where she is a producer of community projects for companies and local governments. Kazuko Tanaka is also involved in the Ars Electronica Tokyo Initiative, a joint project of Hakuhodo and Ars Electronica.
---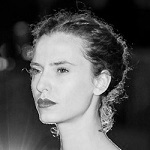 Alex Verhaest (BE) is a filmmaker who investigates the possibilities of interactivity and responsivity within cinematic arts. Her work operates on the juxtaposition of painting, video game and cinema extended; she creates a cinematic installation consisting of objects, videos and interactive videos. Alex Verhaest has won the prestigious Japanese Media Arts New Face Award as well as the 2015 Golden Nica in Ars Electronica's Computer Animation/Film/VFX category.
---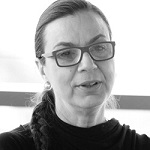 Victoria Vesna (US) is serving on the STARTS jury once again this year. She is an artist, professor at UCLA's Department of Design|Media Arts, and director of the Art|Sci Center at the School of the Arts and California NanoSystems Institute (CNSI). Her installations and research investigate how communication technologies affect collective behavior and perceptions of identity shift in relation to scientific innovation.
---
The STARTS Prize jury convenes on Monday, April 23, 2018 to evaluate the entries and select the prize recipients. More information about the competition is available on the STARTS website. The projects singled out for recognition will be on display at the 2018 Ars Electronica Festival.
To learn more about the festival, follow us on Facebook, Twitter, Instagram et al., subscribe to our newsletter and visit our website at https://ars.electronica.art/error/en/.
This project has received funding from the European Union's Horizon 2020 research and innovation programme under grant agreement No 732019. This publication (communication) reflects the views only of the author, and the European Commission cannot be held responsible for any use which may be made of the information contained therein.