At a festival in this dimension – with over 500 events and over 1,400 artists – it is now nothing unusual that, in addition to the "traditional" conversations between visitors and artists, participants, partners and sponsors also network with each other on these five days in Linz. On the other hand, it is extraordinary when large interest groups such as the Professional Group for Management Consulting, Accounting and IT (UBIT) of the Upper Austrian Chamber of Commerce organize their professional group conference for several hundred entrepreneurs here and invite their members into the pulsating hustle and bustle of the Ars Electronica Festival.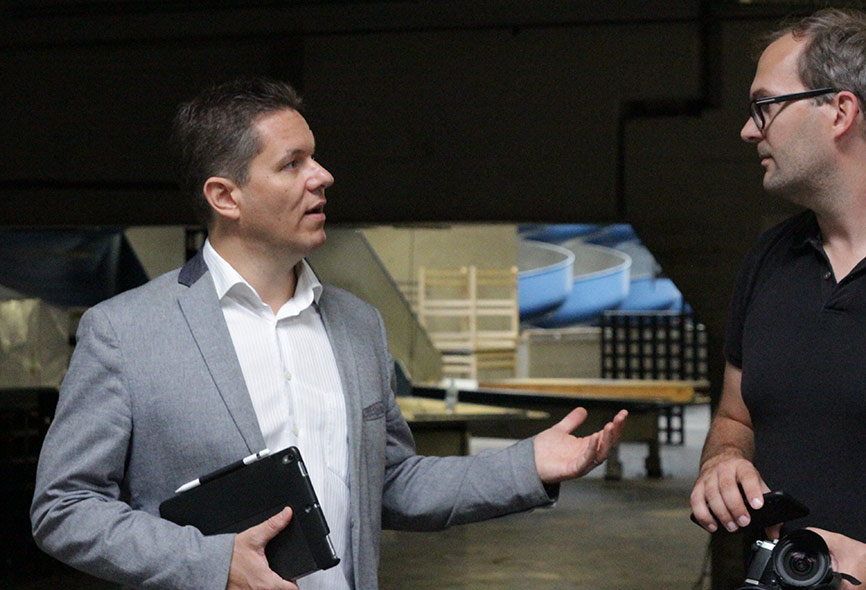 Mr. Roth, why will the WKO UBIT Expert Group Conference take place at POSTCITY during the Ars Electronica Festival?
Markus Roth: I still remember so many artworks from the past Ars Electronica Festival, and I think our members feel the same way. With our specialist group conference, we're here with people who don't always have anything to do with art, and when our members come here to the Ars Electronica Festival, it's always a broadening of horizons. Then there's the great amazement, you can't categorize it. In classical museums, you have a certain idea when you go inside and look at the artworks bit by bit. It's not like that here at the Ars Electronica Festival, and I always like that!
In addition, not only festival director Martin Honzik will give a keynote speech for our members, but we will also learn more about the award-winning project directly from this year's winners of the European Commission's STARTS Prize 2019, Bjørn Karmann and Tore Knudsen. They have developed an adaptive system called "Alias" that can be plugged onto intelligent home assistants like Alexa to prevent these devices from collecting data about the private lives of users and their environment. I'm very excited about that.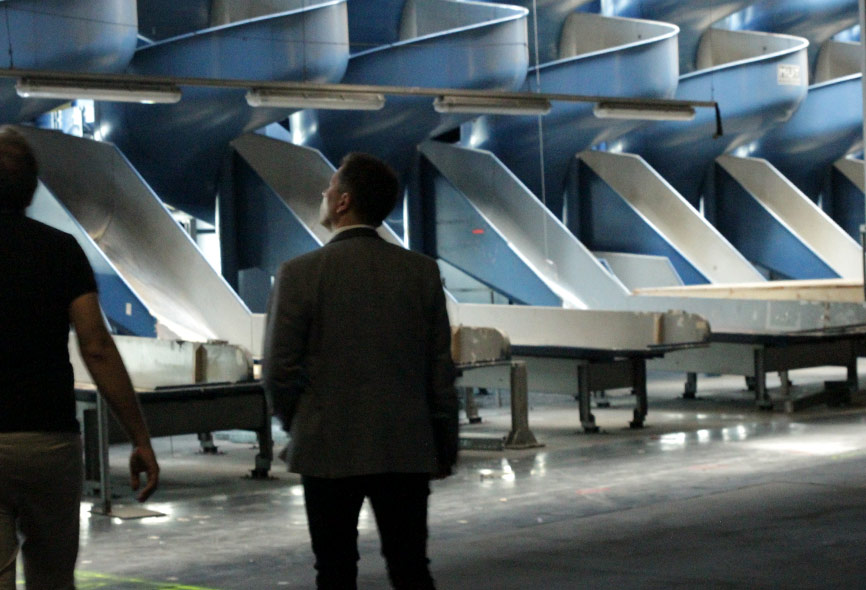 After the conference there will be over a dozen WE GUIDE YOU guided tours of the Ars Electronica Festival for the participants…
Markus Roth: Exactly, we want to give our members the opportunity to stay ahead. Within the business community in Upper Austria, we certainly belong to the group that has to think ahead the most – firstly with the IT service providers who provide digital solutions, the management consultants who bring their knowledge to companies, and the accountants, in other words, the world of figures, which should be able to reflect this. In all three sub-areas of our group it is important that they have a head start in knowledge and are able to pass it on.
"This knowledge advantage we gain at the Ars Electronica Festival – it offers something you can't find in normal magazines and specialist publications. We also want to offer our members this creativity, this additional boost."
As the WKOÖ UBIT section, we are supporting the "WE GUIDE YOU" tour format of the Ars Electronica Festival for the third time. With 249 individual tours offered in the POSTCITY alone, it is a format that offers orientation and is thus entirely in our interest. This year we introduced huddlex.at, a digital networking platform for Upper Austrian entrepreneurs with a similar goal: to offer orientation. Anyone looking for a management consultant, accountant or IT service provider as an entrepreneur in Upper Austria will not look at Google, but will find him or her at huddlex.at. Here our patronage of WE GUIDE YOU fits quite well, I think.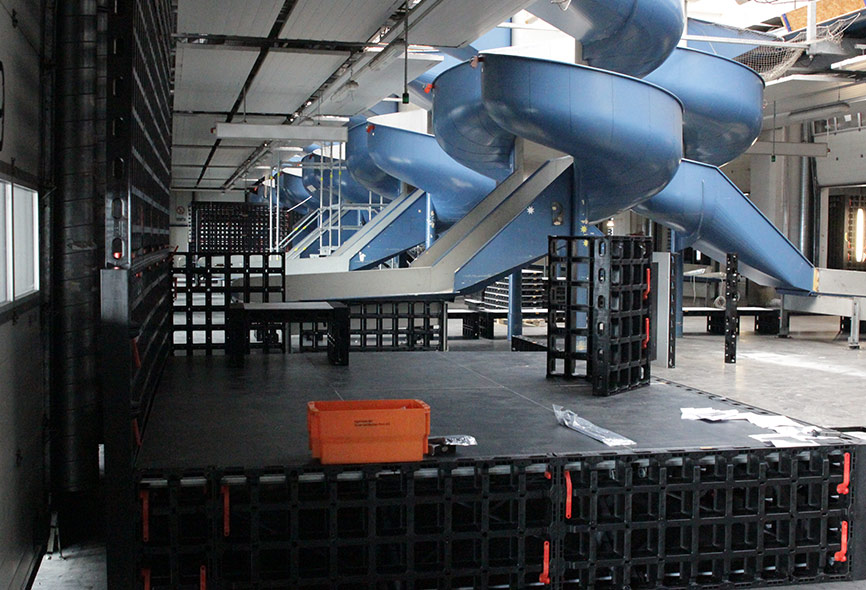 We're celebrating 40 years of Ars Electronica this year. What was their most formative memory?
Markus Roth: Clearly that was my time as a technician at the Ars Electronica Center in the 1990s, where I was at the forefront of this job alongside my studies, when media artworks were set up and furnished, and international artists brought new inputs to Linz. I like to remember that.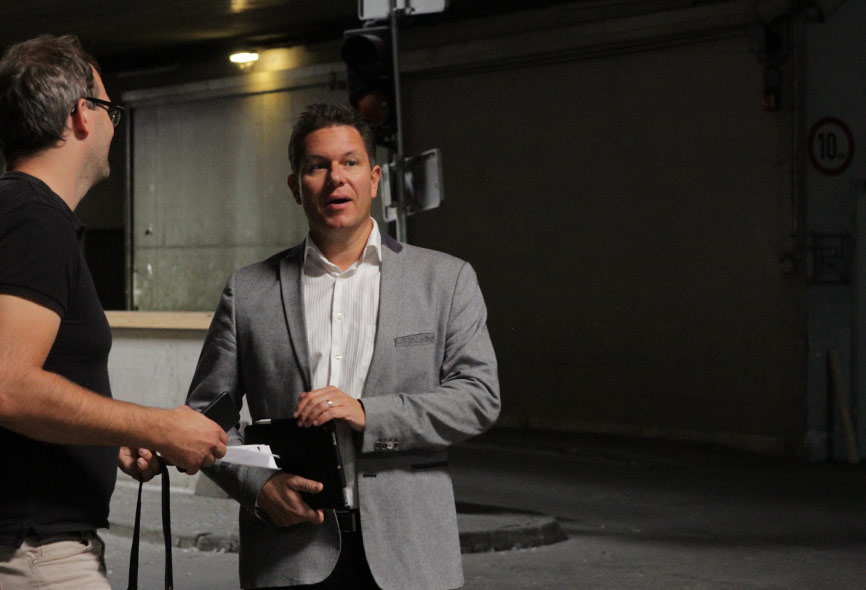 Markus Roth is chairman of the specialist group Management Consulting, Accounting and Information Technology and managing director of the IT company creative BITS. He is an expert for digital transformation and helps industrial companies to realize the business models of the future. As head of the expert group, he and his colleagues provide new services for the members of the expert group and help to improve the general economic conditions.
All details as well as an overview of the different WE GUIDE YOU tours – from Spotlight Tours to the different Expert Tours to the free Community Parcours – can be found on our festival website "Out of the Box".