What you have to do, which documents are required, what awaits the winners – in short, what is needed in concrete terms, for this we have invited the persons responsible for the STARTS Prize to the table: Veronika Liebl, Ars Electronica's deputy division manager, and Karla Spiluttini, STARTS project manager, report on the DOs and DON'Ts at the fifth Open Call of the STARTS Prize of the European Commission.
Tell us what kind of projects are relevant for the prize. What characteristics must they have? What disciplines should they be from?
Karla Spiluttini: The STARTS Prize is looking for artworks and projects from artistic research where the appropriation through art has great potential to influence and change technology, on the one hand, and innovative collaborations between industry/technology and the arts that open up new paths for innovation, on the other.
In any case, there is great interest in many different kinds of collaborations. The interface between science, technology and the arts can cover a very wide range of disciplines. Just to name a few examples: Human Computer Interaction, Machine Learning, Biotechnology, Art & Research, Environmental Technology, Materials Research, Smart Cities, Citizen Participation and Empowerment, Robotics, Quantum Technology and many more.
Veronika Liebl: The STARTS Prize is primarily interested in projects that can help our society in social, economic and ecological areas that look forward and contribute something that will enable people in Europe to move confidently into the digitalised world of the future. This not only includes people on an individual level, but also refers to how our society can develop in a future-oriented way. Many different questions are relevant here. What should Europe's contribution to progressive automation be and how do we deal with artificial intelligence? What inventive and innovative production techniques can we contrast with mass production? What is Europe's answer to the international tech giants – how do we promote a culture of innovation that focuses on fairness and humanity?
Can you give us an example of that?
Karla Spiluttini: The STARTS Prize awarded "Project Alias" impressively demonstrates how the unsolicited collection of personal data by our smart electronic devices can be counteracted. The open source project uses few components in a creative way to prevent uncontrolled eavesdropping by digital assistants. It puts a filter between us and the machine, whereby users can control exactly which information is passed on to the smart, networked system and which is not. In this way, the users can keep control over their privacy.
What was the next step with Project Alias after it won the STARTS Prize?
Veronika Liebl: First, of course, the winning projects will be exhibited at the Ars Electronica Festival, where they will be visited by many international artists, researchers and experts from the business world. But this is only the first stop for many STARTS Prize projects. After the festival, Project Alias went straight on to Beijing, where it can currently be seen in the exhibition "human (un)limited". The two artists were also present in Beijing and talked about their work. The next stop for the project is at "Tokyo Midtown x Ars Electronica: School of the Future – Dappi", which will run from February 20 to 24.
Many STARTS Prize projects will be exhibited internationally, the people involved will give lectures at events around the world and will also be invited to participate in networking and acceleration workshops-also as part of the STARTS Initiative-where the potential of their ideas and developments will be further enhanced. In addition, we are currently conducting a study on how STARTS Prize projects will continue after the Prize is awarded – because many winning projects become start-ups, or are involved in exciting follow-up projects in the form of industry cooperations or new market solutions are invented. The STARTS Prize often is the initial impulse for exciting developments.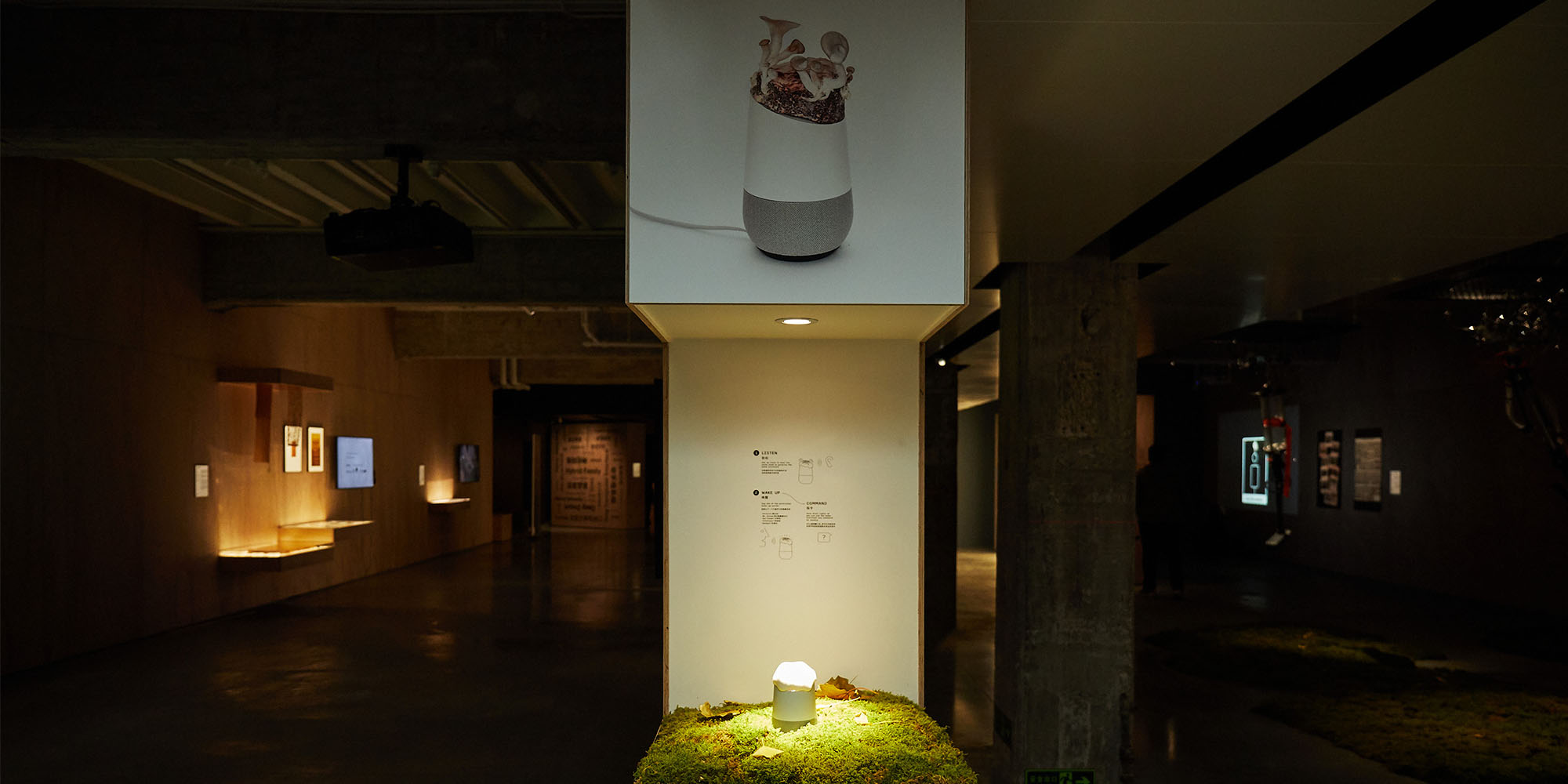 An important aspect of STARTS is interdisciplinary cooperation – is there an example of this?
Karla Spiluttini: There is an unbelievable amount of potential, resourceful minds and outstanding ideas, which develop the innovations of our time by rethinking them in social, ecological and economical ways. An important part of such future-oriented thinking are new forms of collaborations that the STARTS Prize seeks and promotes. Interdisciplinary cooperation allows new solutions to be found that would be unthinkable in traditional ways.
Veronika Liebl: The Amsterdam Steel Printed Bridge, for example, was the first in the world to use 3D printing technology to produce a steel bridge. The work went beyond the usual scope of small 3D printers and scaled to an industrial size. This suddenly made design forms possible that would have been unthinkable and unworkable in conventional industrial construction. The project has paved the way for a completely new form of innovation through a joint discourse between designers, technicians, engineers and municipal officials as well as the development of proprietary software for the machines.
Back to the open call: Which documents should be submitted?
Veronika Liebl: Since the jury has to evaluate hundreds of projects in a relatively short time, it is important that the project is presented in a cohesive and comprehensible way. An important starting point can be a – not too long – presentation video that briefly outlines the project. A few nice photos or views and illustrations also help to create a good first impression. The project text should also give a good overview of the most important aspects of the submission. If the project is very complex, you should definitely make sure that the underlying processes and concepts are clearly explained.
What is an absolute DON'T?
Karla Spiluttini: When submitting your entry, there are fields that have to be filled in and may not seem important, but are very important for further evaluation by the jury and in case you win. One field that is sometimes overlooked is the artists' data. Since the submitters are not always the same people who implement the projects, the submitters' data are separate from the artists' data, and both fields must be completed in any case. Incidentally on the STARTS Prize platform, "artists" stands for all the people involved – no matter if they are artists, scientists or engineers. The better the information is filled in and the clearer it is structured, the easier it will be for the jury to understand and assess the projects.
And the most important thing: In the end, of course, you should not forget to press the "Submit" button.
We are looking forward to many exciting submissions!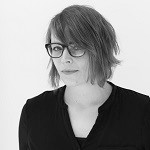 Karla Spiluttini is a media artist and researcher. Her artistic and scientific interests lie in diffuse locations, materials research, narrative spaces and the phenomenology of Maker Cultures. Her installations have been awarded the Salzburg State Prize for Media Art and the Mandala Award of the European Institute for the Media. Among other things, she worked with materials and applied experimentation as the 2012 Research Resident at the V2_ institute for the unstable media in Rotterdam, and as an intermediary at various Austrian universities. She is currently working for the Ars Electronica Festival in Linz.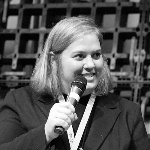 Veronika Liebl is currently Director of European Cooperation, Organization and Finance at the department Festival/Prix/Exhibitions of Ars Electronica. She studied economic and business science at Johannes Kepler University in Linz (graduated in 2010) with study visits at the Harvard University (US) and Université de Fribourg (CH) and has an interdisciplinary background in non-profit and innovation management. Since 2011 she is in charge of cultural management and European project developement for the department Festival/Prix/Exhibitions at Ars Electronica Linz GmbH & Co KG and serves as a member for the Linz' city culture council. She is working for 9 years for Ars Electronica and is mainly engaged in programming and producing collaborative programs with partners from arts, science and industry and facilitats, in this framework, programs for artistic productions at Ars Electronica, in particular residency programs. She leads Ars Electronica's European collaboration projects in the field of culture, research & education and developed, launched as well as executed in this position – together with her team – numerous EU projects such as the STARTS Prize or the European ARTificial Intelligence Lab.
This project has received funding from the European Union's Horizon 2020 research and innovation programme under grant agreement No 732019. This publication (communication) reflects the views only of the author, and the European Commission cannot be held responsible for any use which may be made of the information contained therein