SySTEM 2020 is a project dealing with science education for children and young people in the field of STEM (Science, Technology, Engineering und Math). The focus is on learning about science outside the classroom, i.e. learning in institutions like Ars Electronica that provide out-of-school education. Ars Electronica is one of a total of eleven partners in the project funded by the European Union under Horizon 2020; besides this, there are eleven other participants.
In a first step, the team is trying to map the out-of-school learning in Europe and the activities that already exist. This is done by means of an interactive map, the SySTEM 2020 Map. A central component of the project is also the input of 9 to 20 year old learners from different sectors, with the aim of achieving the greatest possible inclusion and accessibility – geographically remote, socially and economically disadvantaged, minority and/or migrant communities should be included. Mairéad Hurley, Manager of Education and Learning at Science Gallery Dublin and Eva Durall, Postdoctoral Researcher in the Learning Environments Research Group at Aalto University's Medialab, talked to us about the status quo of SySTEM 2020 and they told us about the project's objectives and their personal motivation.
Mairéad, can you start with explaining what SySTEM2020 stands for, its background and its approach?
Mairéad Hurley: We were responding to a call from the European Commission that was asking about science learning outside the classroom. It came about as we were thinking about how and where learning happens, in particular science learning. The consortium really is a group of practitioners and researchers involved in science learning in non-formal settings, like science centers and museums. It is a group of organizations who are interested in science learning outside the classroom that came together with the goal to examine these kind of settings and the learning that happens in them.
We all have different learning environments and we put together a project structure that would dive into these environments with different scales. Initially we realized that to dig into this topic we really needed to know the scope, the landscape. That sort of led to the idea of the mapping element of the project. In order to study science learning we needed to know what it looked like for different people in different countries across Europe, so we created a map and invited all our partners, all organizations involved in science learning outside the classroom to participate in putting themselves on this virtual map.
I think that was kind of one of the interesting things for us, that learning is not an equal thing all across Europe because the settings are different, the context is different and so on. And then the question is who are the people taking part in the science learning opportunities that are available? There are a lot of things available, but are they available to the same kinds of people? Are they all available in the same kinds of locations? We really wanted to look at the accessibility to these kinds of activities. That was kind of the large scale structure.
With that we wanted to dig more into individual learning. We proposed a structure with which we would do a survey across 19 European countries, for young people aged between 9 and 20 to learn about their individual learning environment with relation to science and their cultural capital as well as their science capital. We have around 1.000 participants. And then further again we wanted to look at the skills that young people can gain in the practice of science learning outside of the classroom, we assumed that there are kind of transferrable skills that developed in the setting. So we are doing a study examining the acquisition of skills, also reaching around 1.000 participants. Finally, we are also looking at the way activities are designed for these settings. What are the best ways to design activities in these settings, so that they are accessible to everyone?
The project will run for three years. Which kind of output will stand at the end?
Mairéad Hurley: We have a mixture of outputs, because we have a mixture of approaches and activities. But one of the outputs that we aim to do is a policy recommendation in this area. Then the practical tools that will come out will be the Design Principles for practitioners in this field: Science centers, Platforms, Museums but broadly across the board also for makerspaces, libraries, other organizations like that. So that we have a broad set of applicable kind of principles, not tools that will teach you how to plan a 3d-printing workshop, but much more tools on how to plan such a workshop so that it's accessible and engaging, and to plan for the skills that the learners need to develop.
The map that we created and that I mentioned before will be a big output as well and valuable at different levels for different people. For individual learners to understand what is going on in their area, for practitioners or organizations to connect with other organizations, to work together within their own country but also to look beyond that and for researchers in this field. It's a big data set and we are gathering a snapshot of Europe at this point in time that is potentially very valuable and interesting. That is something that we hope would live on. And we are looking into ways to do that.
Eva Durall: I would say the map is something that is fitting to other actions in the project. We have a nice interconnection between research oriented actions and activities that could lead into more practical outputs, like a set of tools, the Design Principles.
Aalto has been responsible of leading the work on the Design Principles, and so far most of my work has focused on elaborating a first draft that other partners can contribute to. The Design principles provide some kind of general guidelines that can be useful at different levels, for example for educators, teachers, facilitators in this field. But there are also some other principles to take the discussion a bit further – inside the teams or organizations – how to make the activities more inclusive. We like to collect examples with the partners' expertise on what works and what doesn't work in this field, including some cases they want to share with the community. It's a tool for practitioners on different levels but also something to create a discussion about it. These Design Principles are a method toolkit. It's maybe not the ultimate guideline, but we are hoping to start a deeper reflection on things, so we can imagine a scenario that supports equity and inclusion.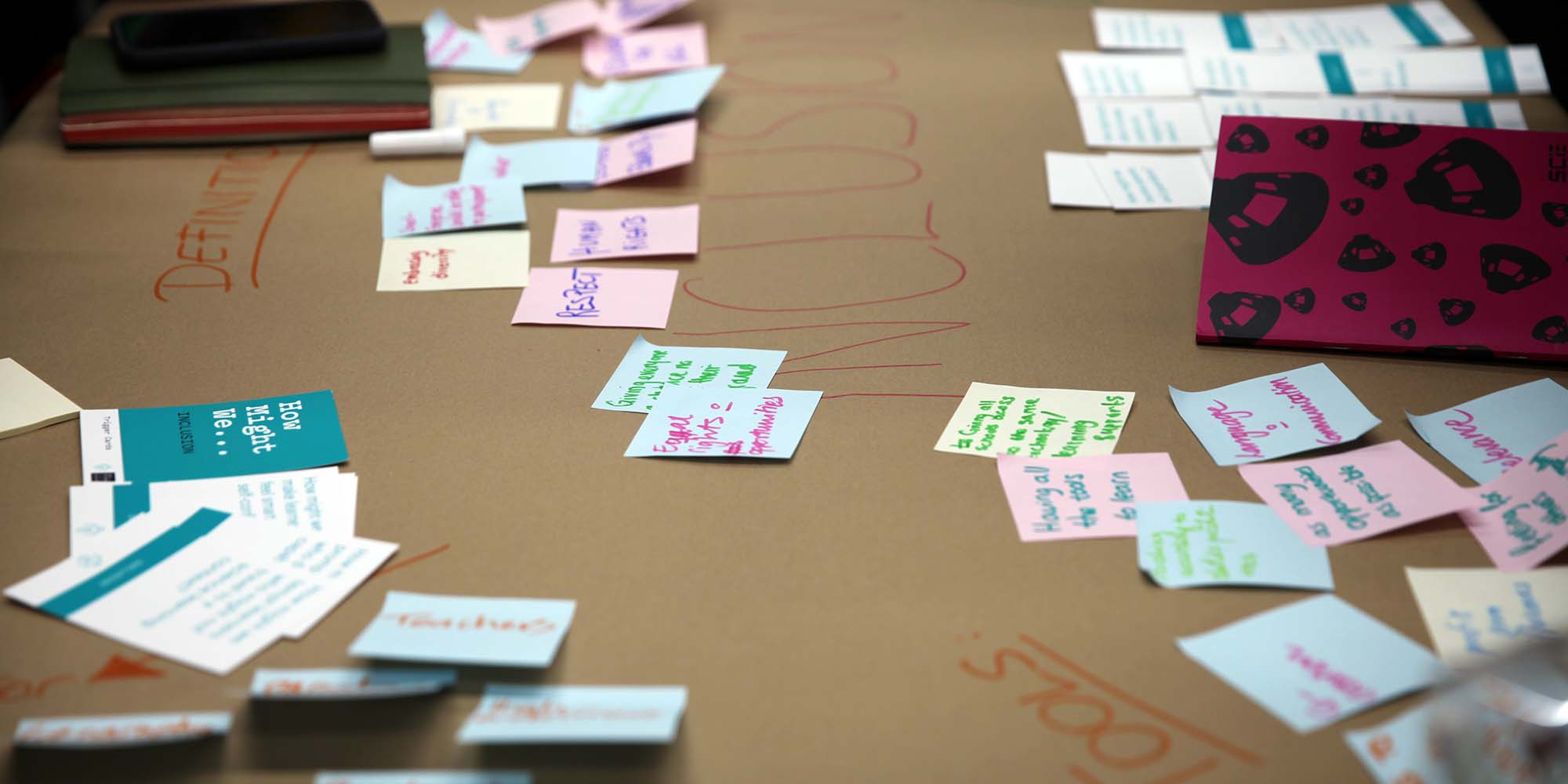 You have recently had a meeting in Helsinki on these Design Principles. Can you explain a bit, Eva, what was going on there, how was the process and what was the outcome?
Eva Durall: A Design Principle is a guideline. It means it's general. It's proposing some general directions of what to consider when designing tools, what to keep in mind so you can plan your next steps. You need to take in consideration the practicality, the context, who is involved, what are the resources available. From one same principle there might be many different ways how to bring it into practice. That's what the general guidelines are for. How do we do that? We are, as Mairéad mentioned, a big consortium of 22 people, 11 partners and 11 third parties. How to define these Design Principles should come from people's kind of views and knowledge in the field plus the knowledge coming from research. In the project we had a kickoff meeting with a participatory part, and later we had a co-design meeting in Helsinki in the middle of March 2019. We were a big group of about 50 people, and the point of the meeting was to engage in two days in discussing and reflecting what are the main opportunities and challenges faced in science learning outside the classroom on a European level. Project partners were bringing learners that were engaged in activities in the past. Also they invited other stakeholders, people that weren't part of the organization. By inviting learners and other stakeholders, we were able to take into consideration a diversity of points of view and needs on science learning outside the classroom.
In order to prepare the co-design meeting, we built on previous research and in the preliminary analysis of the data collected during the early stage of the project. For instance, some partners were collecting data from the learners' journeys, and there has been some initial collection about the organizations and the activities for the map. In Finland we also did observations and interviews in the local context to understand a bit more of what works. At the meeting, we used that data and as a starting point to trigger discussion and reflection amongst the project partners, learners and stakeholders.
As a general overview I must say I was amazed how it went. It was really nice to see how the diverse groups were really self-organized and engaged in the discussions. The transition from general discussions to concrete outputs, the Design Principles, went gradually and really smooth. It was intense but really rewarding to see the process. There was a lot of sharing and discussion in a constructive way. After analyzing the participants' contributions at the co-design meeting, we identified 12 principles around three topics. These topics were: inclusion, engagement, or assessment and recognition of learning. The principles capture the common ideas that were transversal to the design solutions generated by the workshop participants. These ideas have been extremely valuable for guiding further actions and outputs in the projects.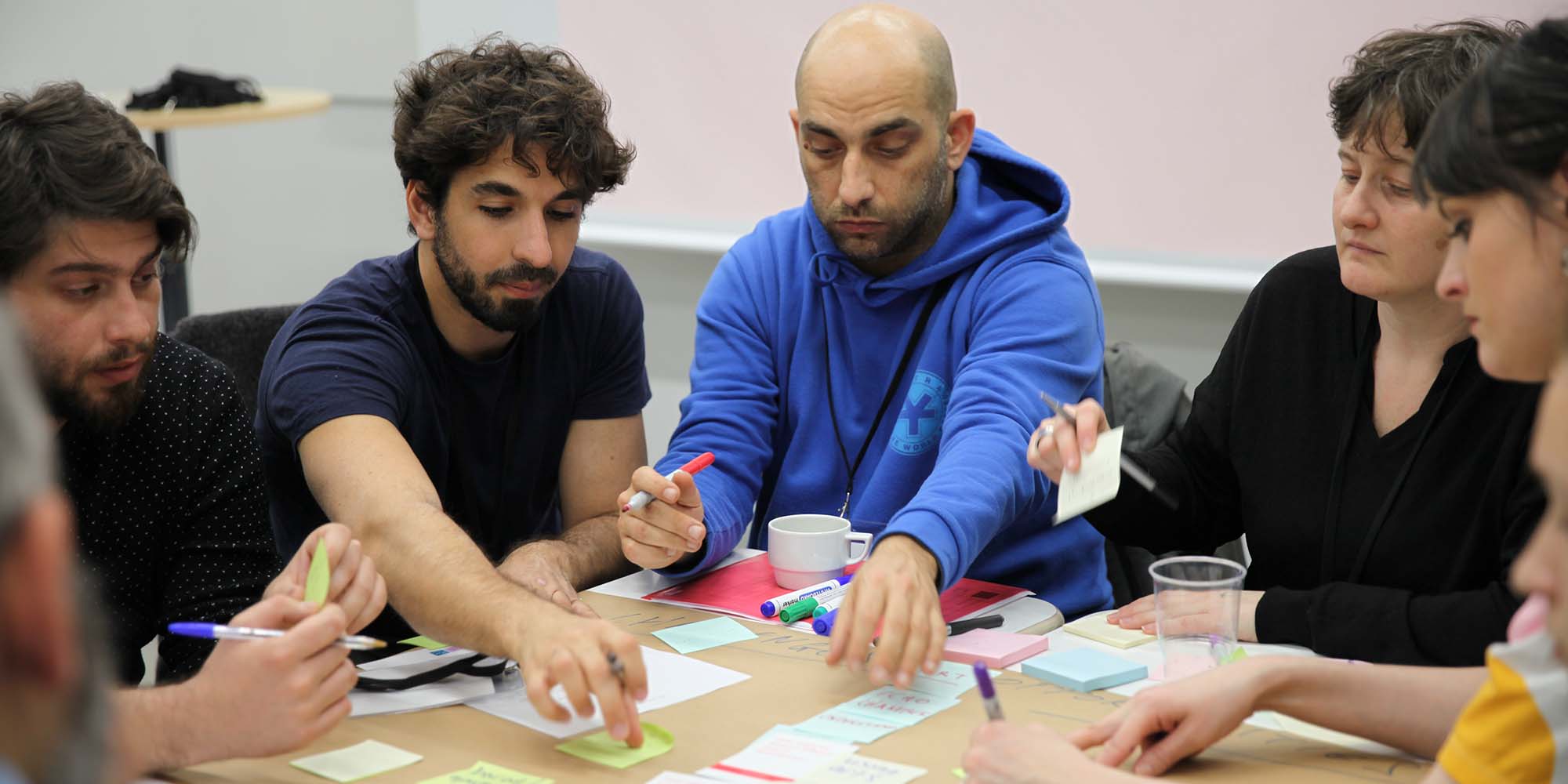 Now that you have identified these Design Principles, what happens next?
Eva Durall: Once the co-design meeting was over and we have identified some shared ideas, we contrasted these ideas with previous research and work in science learning outside the classroom. For instance, we did literature review, we checked what was happening in other contexts like the US. In short, we checked what else has been developed and what has already been done.
After several versions and discussion with the project researchers, we have developed a first version of the Design Principles and shared it with the partners. We have decided to adopt a participatory approach, so the partners are expected to actively contribute by providing examples and feedback. This way we can ensure that the project outputs are connected to expertise from practice.
And from here the next step that comes naturally is to think bigger, what would be the implications for practice on a higher level. If we want to support the concept of science learning – what needs to be done, what are the aspects that are missing? This is the next discussion that we want to start. In terms of concrete actions, we need to make this whole system a bit more interactive and inclusive. For this, we need to build on the expertise of the partners and stakeholders and follow a participatory approach to start a discussion on a more system-oriented level.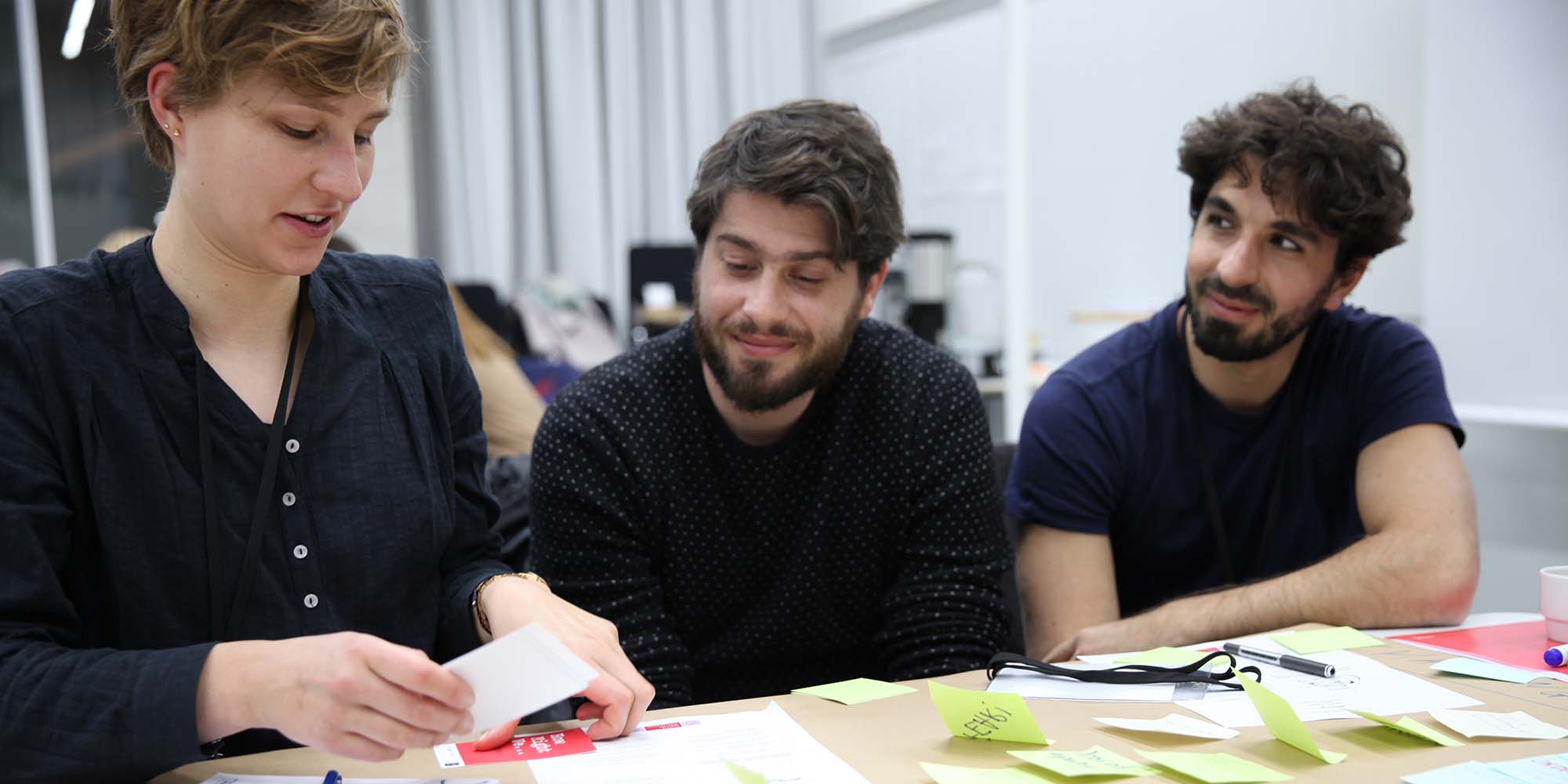 A map, tools, reports, a toolkit and credentials. What's already on the way and what are you currently working on? What are the plans for 2020?
Mairéad Hurley: We're kind of in the middle of this self-evaluation phase, trying some tools for learners to actually self-reflect on their learning through a couple of different methods. It's kind of a survey, a questionnaire, a self-reflection questionnaire. And then the other method is learning portfolios, almost like journals. So the partners who, let's say, run workshops somewhere, like Ars Electronica, are working with a cohort of young people in there. They're doing these questionnaires after they've done a workshop or after they've done a tour or whatever the activity is. And it's to get them to reflect critically on the kind of skills that they developed and in particular how the activity has affected those skills. So the skills we're looking at in the questionnaires are creativity, critical thinking, collaboration and communication.
And then the learning portfolios are a bit broader. They're more about individual reflection, but with some encouragement, some direction. We are also then looking at accreditation or a sort of reward or celebration of achievement. In this field, which isn't formal, we don't have this school type certification, and that's partly the beauty of it. But then how do we celebrate the achievements and how do we make sure that they're valued as they should be? We're trying to figure out those things and trying to get a feeling for what people think about that topic.
And also we're looking beyond the project and starting to think about how the outputs of this project will have an impact in the wider world and after the project finishes. So that's something that we're going to be working on together the next year.
Eva Durall: We are starting to define how move the discussion to a higher level. First, we have focused on achieving this at the consortium level, with the partners. And that's what the actions we have been doing this year are for: The workshop meeting, the Design Principles and the methods that come from there. Second, we try to move the discussion to a contextual level of different realities at national levels and at a European Level.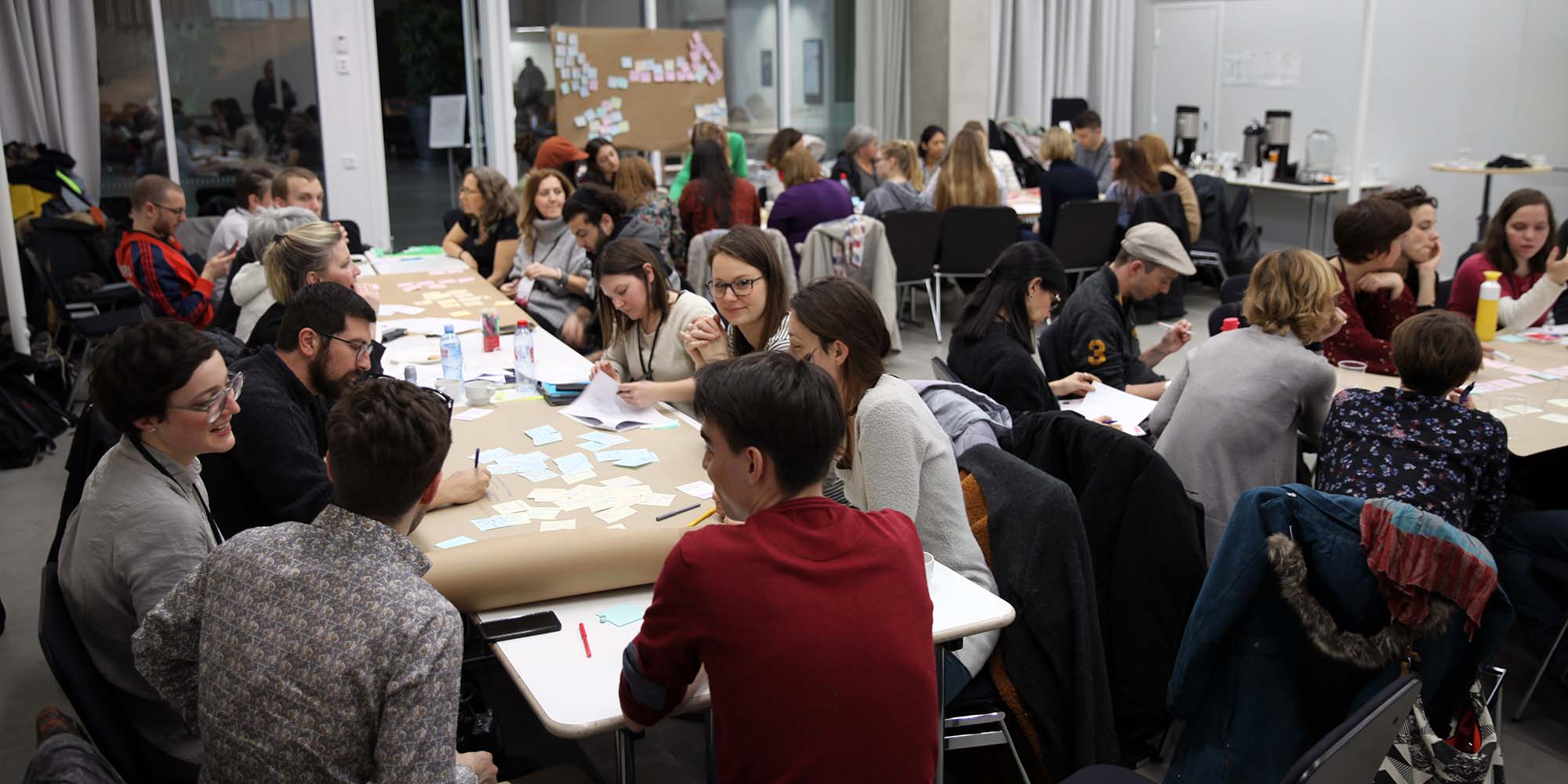 And last but not least, I would like to know from both of you: what drives you, personally, to engage in SySTEM2020 and science learning outside the classroom?
Mairéad Hurley: Well, that's a good question. Nice Question! I think it's like seeing the evidence in practice. In getting to work with young people, I'm actually seeing that the things we're talking about are real. So, for example, we mentioned these skills that we hope to inspire young people to develop. And in the past year, we've had a program here where we've worked with a few young people of age fifteen, sixteen, and one of them in particular has been part of that project at every level, she had her voice heard all the way through. And recently, we invited her back as a special guest to open our program for 2020. And it's because she's just so inspiring and I think I've seen her grow and develop these skills by being part of what we do here, and I think that really is the reminder of why we are doing this. I'm not just talking about these things. I'm not just talking about working with young people to help them develop skills. But they can go and change the world! I really believe that that girl will go and change the world! Do I think part of it has been because of the program that she's done with us? Yeah, I do. I think reflecting on those kind of things and taking time to interact with the people who we are doing this work for is a really great way to remind me that that's why I like it.
Eva Durall: Well, for my side, I am interested in learning. Not only because that's something that I enjoy, but also because I think it's very interesting to understand what happens for someone when learning something new and moving out of the comfort zone. When it comes to learning outside the classroom, being able to decide what you want to learn and how to do it becomes a crucial skill. In some cases, children and young people get support from their families and networks, but that's not the case for everyone. Thus, I think it's important to find ways to support people to be able to be autonomous and independent, so they can engage in diverse learning opportunities on their own. In my view, this a social responsibility that we all have: building a society that offers more opportunities for everyone and that takes in consideration that we are different and we have different challenges, situations. Personally, I think that building a more equitable society is closely related to learning and education. I'm interested in the project because I see it as an opportunity to contribute to this societal challenge.
Mairéad Hurley: That sounds great. We should all be part of a project about STEAM together. Oh, well, we are.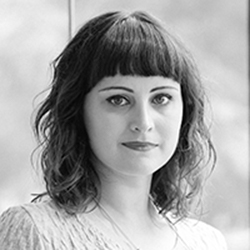 Mairéad Hurley is Education & Learning Manager at Science Gallery Dublin. Mairéad has many years experience in STEM education, and with a Ph.D. in Astronomy, she is keen to point out that under no circumstances are you to ask her for your horoscope! While she now spends her working hours developing non-formal educational programmes encompassing both art and science, she has also been known to travel the world in her other guise – performing and teaching traditional Irish music on the concertina.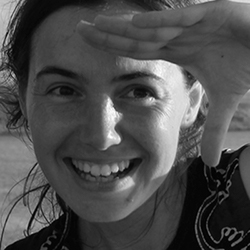 Eva Durall is a postdoctoral researcher at the learning environments research group at Medialab (Aalto University, School of Arts, Design and Architecture). Her research interest is the design of learning environments and scenarios mediated by technology, with particular emphasis on supporting reflection, self-regulation and collaboration. Eva's current research lines focus on the use of participatory and co-design methods in learning and education. Eva has participated in several research and innovation projects dealing with the use of ICT in Higher and Primary Education, as well as in informal and non-formal learning. She has also coordinated international reports on technology forecasts in learning and education, as well as co-design processes in learning design.
SySTEM 2020 has received funding from the European Union's Horizon 2020 research and innovation programme under grant agreement No. 788317