Thus, the project description of "AI isn't Artificial but Human" by the two artists Caroline Sinders and Anna Ridler, who were selected by an international jury to develop new, interdisciplinary concepts on Artificial Intelligence on the topic of "Entanglements – fair, moral and transparent AI". The residency offers the opportunity to explore the science and technology behind AI and to truly understand the most important ethical and social issues.
Behind this is the European ARTificial Intelligence Lab, which offers international artists the opportunity for residencies in the field of Artificial Intelligence. The partnership of 13 cultural institutions around AI would like to initiate a discourse about this essential topic of the coming decades among interested audiences, but preferably throughout society, and contribute to greater understanding. Sinders and Ridler should first develop their approaches further at the Edinburgh Futures Institute and then put them into a presentation form for the Ars Electronica Festival at the Ars Electronica Futurelab.
Should. Because in the middle of the preparations for Edinburgh, the world is suddenly turned upside down: a virus focuses all attention and makes travel impossible. We spoke – virtually – with the two artists and asked them about original plans and probable changes.
First of all, you are no strangers to the Ars Electronica universe. In 2019 Anna was at the festival with "Mosaic Virus", Caroline with "Feminist Data Sets". Can you outline the projects and the underlying ideas behind them?
Anna Ridler: "Mosaic Virus" is a video work produced by an artificial intelligence. It shows a flowering tulip, an updated version of a Dutch still life for the 21st century. The appearance of the tulip is controlled by the price of a Bitcoin. "Mosaic" is the name of the virus that causes the stripes in a petal, which increases its attractiveness and has contributed to the speculative prices of the time. In this piece, the stripes and colours depend on the value of the Bitcoin and change over time to show how the market fluctuates, and also draw historical parallels from the "tulip mania" that swept across the Netherlands in the 1630s to the current speculation on crypto-currencies. A major part of the project was to create a dataset of 10,000 tulips, a work I did myself during the tulip season. They were all categorized by hand to reveal the human aspect behind machine learning.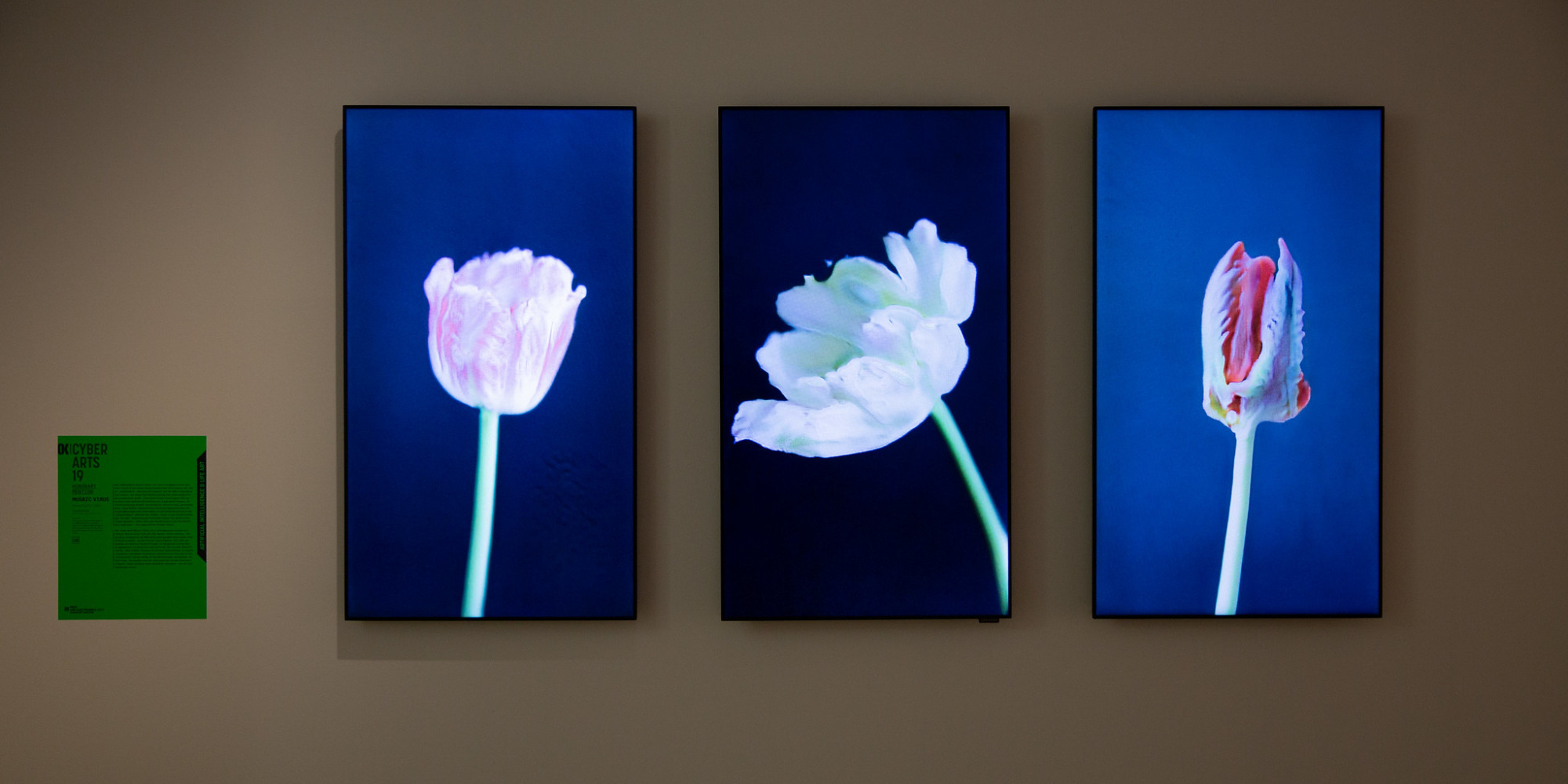 Caroline Sinders: "Feminist Data Set" is an artistic and critical design, a multi-year project that queries each step of the AI process, which includes data collection, data labeling, data training, selection of an algorithm to be used, the algorithmic model, and then the design of how the model is placed in a chat bot (and what the chat bot looks like). Each step exists to challenge and analyse the pipeline of machine learning – is each step feminist, is it intersectional, does each step have a bias and how can this bias be removed? "Feminist Data Set" takes a critical and artistic look at software, especially machine learning. What does it mean to think through machine learning, to carefully consider every aspect of production, iteration and design? Every step of this process must be thoroughly re-examined through a feminist lens. Currently, the project focuses on data collection – it is carried out in educational and community-based workshops. The next step is to develop and create a feminist data labelling and training system and a data labelling product. Here it is repeatedly evident that the required tool, namely a feminist intervention, does not yet exist and therefore needs to be created. The final result will be a feminist chat bot.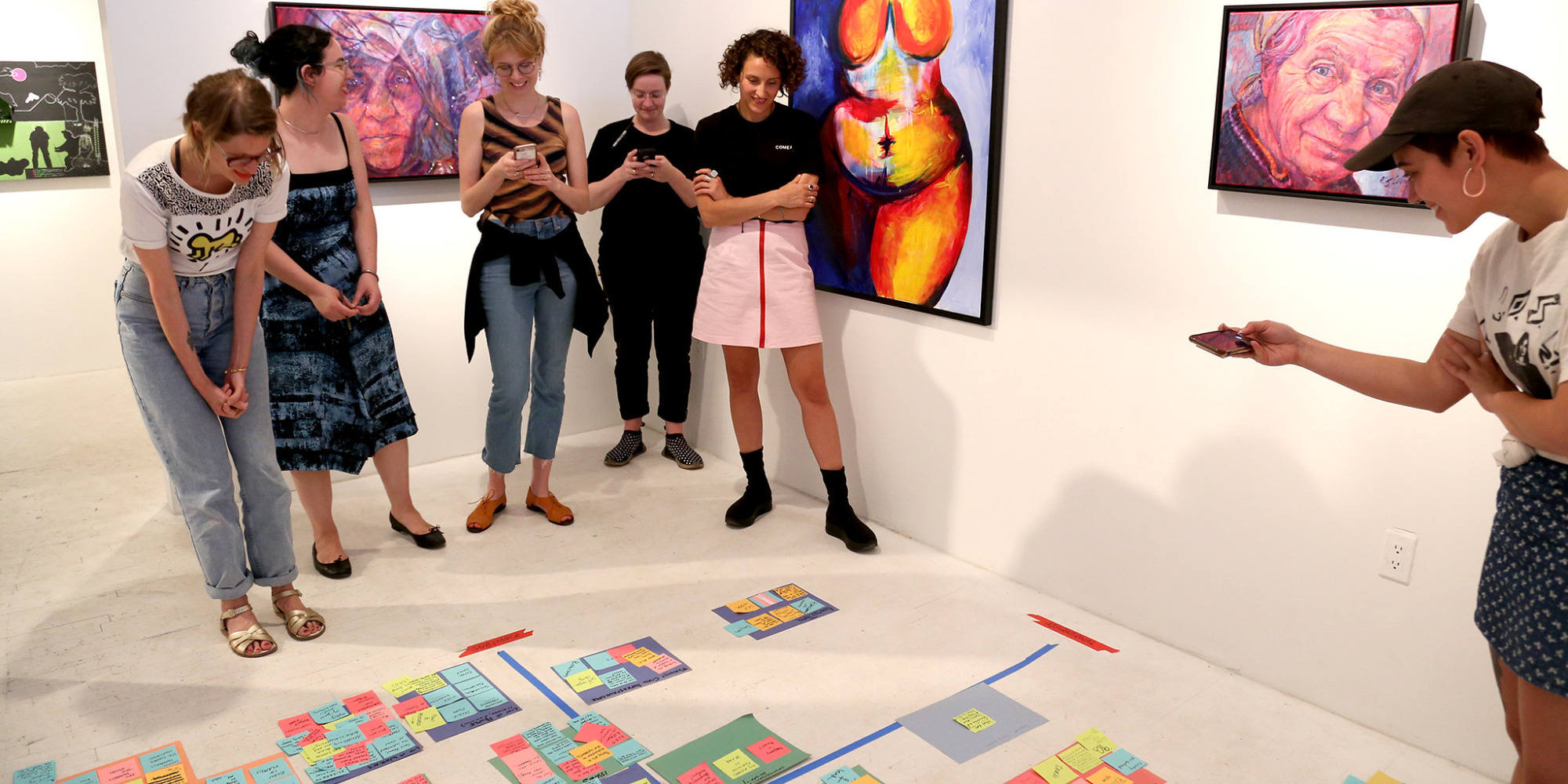 You will take up the residency of the European ARTificial Intelligence Labs together. Can you briefly describe your (artistic) background and how you found each other?
Anna Ridler: We are both artists and researchers! We are really interested in working with collections of information and data, especially with self-generated data sets. I have spent a lot of time researching AI in an artistic context and exhibited in institutions such as the V&A Museum, Ars Electronica, HeK Basel, Impakt and the Barbican Centre. I am really interested in the intersection of machine learning and nature and what we can learn from history.
Caroline Sinders: I explore the role of technology in society, both in the field of human rights and in the fields of design and art. My work has been shown at the Victoria and Albert Museum, LABoral and Ars Electronica, among others. I have presented my work and research at the German Federal Office, at human rights conferences, at the United Nations Internet Governance Forum, in Eyeo, Republica, The Channels Bieannale, IXDA, among others.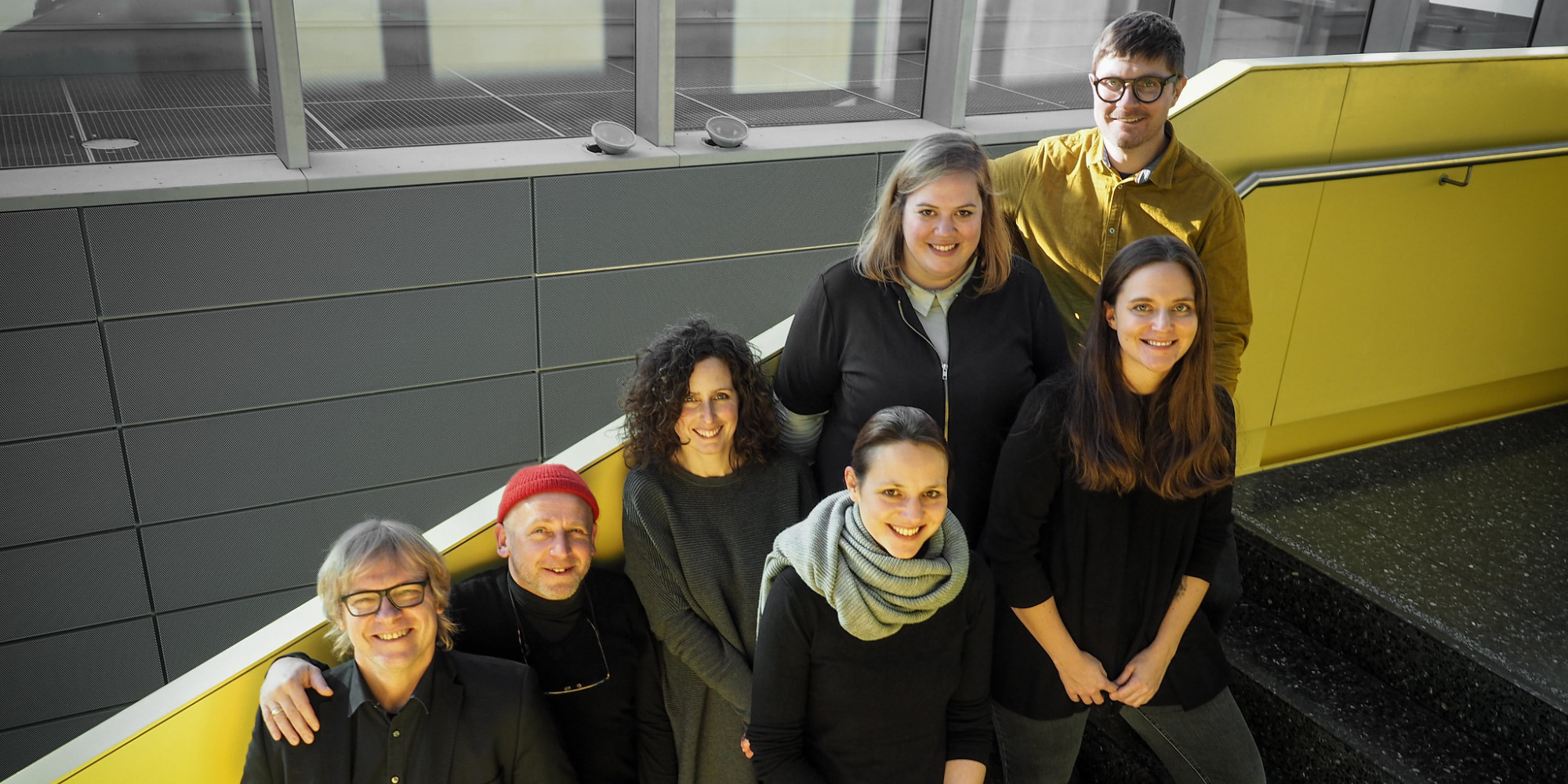 Give us an insight into your project "AI isn't Artificial but Human". What is the theoretical starting point? What is your intention?
Caroline Sinders: We are interested in exploring the process of Artificial Intelligence as a form of creative practice – not only as a tool, but as a way of working – and how different aspects of this process can be used to emphasize and accentuate aspects of artistic and creative work. This includes a deep understanding of how AI works as a technology and how each phase has different expectations, stories, traces and contexts that can be used to push a viewer. Without a complete understanding of how a thing is made, it is difficult to use it in an effective way. This is something we want to use not only in our own work, but also to open up to other creative people and the general public and build a vocabulary and language. Many of the conversations around AI and creativity are about algorithms and whether machines can make art, but for us this ignores a fundamental part of what makes this material interesting for us: people. It is often underestimated how much humanity and human decision making is necessary for AI to work.
Anna Ridler: The question of human influence captivates us as much as the question of how it can be understood through creative practice. Once people understand their influence in a process, it allows them to engage with the issue in a way they may already have done. This leads to an alternative way of dealing with Artificial Intelligence – one that is not owned or controlled by large corporations with their embedded prejudices or ideology, but one that is created and constructed from the ground up. Part of the disclosure of the process and the study process is rooted in artistic, creative policy-making and represents a form of transparency.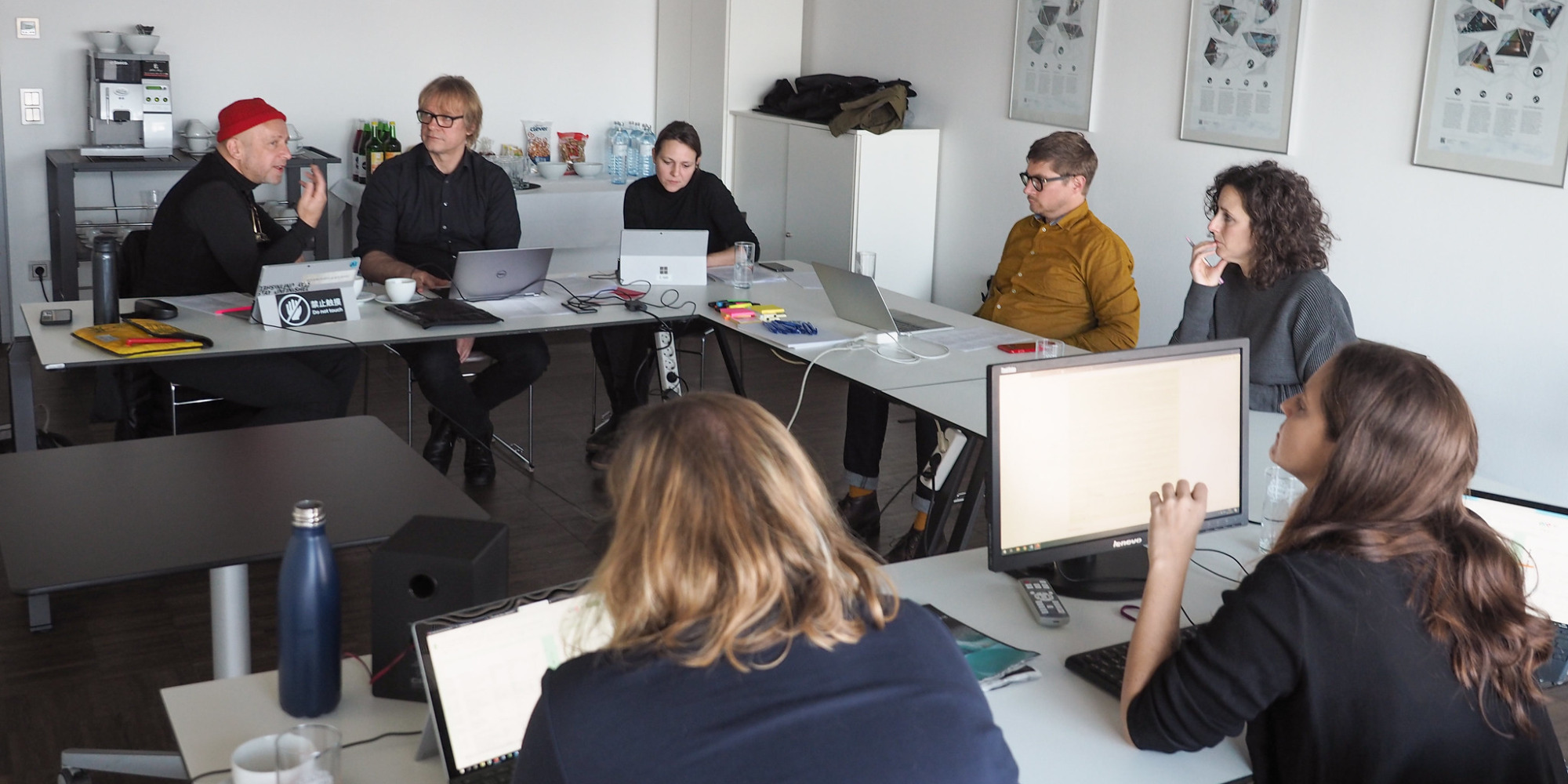 How do you approach the residency? And how is this changing in light of current events?
Caroline Sinders: The way we approach the residency is changing rapidly in the face of global events! We wanted to stay in Edinburgh at the end of March, April and May to think through our ideas and test our concepts. Then we would come to Linz to deliver an output in time for the festival, which we wanted to show. But of course this will have to change with COVID19 – you'll see how exactly. But we had hoped to really work with the Edinburgh Futures Institute.
How can we imagine the "product"?
Anna Ridler: It's too early to say now given how things will have to change!
Anna Ridler (b. 1985, UK) is an artist and researcher. She has exhibited at institutions such as the V&A Museum, Ars Electronica, HeK Basel, Impakt and the Barbican Centre and has degrees from the Royal College of Art, Oxford University and University of Arts London. She was a 2018 EMAP fellow and was listed by Artnet as one of nine "pioneering artists" exploring AI's creative potential. She is interested in working with collections of information, particularly self-generated data sets, to create new and unusual narratives in a variety of mediums, and what happens when things cannot fit into discrete categories. She is currently interested in the intersection of machine learning and nature and what we can learn from history.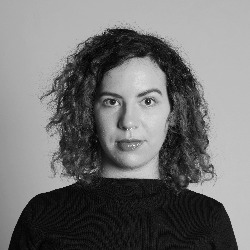 Caroline Sinders (b. 1987, US) is a machine learning researcher and artist obsessed with language, culture and images. Her work explores the intersections between natural language processing, artificial intelligence, abuse, online harassment, and politics in digital, conversational spaces. Her work has been featured in the Victoria and Albert Museum, MoMA Ps1, the Modern Art Museum of Bologna, Ars Electronica, as well as others. She is the founder of Convocation Design + Research an agency focusing on the use of machine learning and design for public good.