It is not all entirely bad what crises bring with them. The Corona crisis has also brought a return to the roots, to the regional and the essential – to such fundamental things like agriculture. Although it is still of great importance in Austria, consumers often did not attach due importance to regionally produced food. The Lockdown and Covid-19 have, however, at least partially contributed to a renewed interest in the treasures of nature, bred, harvested and sold by organic farmers from Upper Austria.
An important part of this movement is BIO AUSTRIA, the network of local organic farms. For years now, they have been part of the Ars Electronica Festival's established image with the BIO AUSTRIA Farmer's Market, and this year they're once again contributing to culinary delights. We talked to Marlene Wolfsteiner from BIO AUSTRIA about what food has to do with society, with Covid-19 and with all of us.
In 2020 everything will be different – the society, Ars Electronica and probably BIO AUSTRIA. What has Covid-19 changed for you?
Marlene Wolfsteiner: During the Corona Lockdown the usual personal contacts between our organic farmers and consumers were able to take place. The demand for contactless or contact restricted shopping facilities increased at the same time. Our BIO AUSTRIA farms reacted quickly, found innovative solutions and created appropriate opportunities for their customers. Additional self-service (SB) offers have been created, many of which will remain permanently available to customers.
How do you deal with the challenges, what opportunities do you see?
Marlene Wolfsteiner: The value of our regional agricultural organic local suppliers has just been demonstrated again. Many customers want to continue to buy from their local organic farm. Because there are not only carrots that still taste the same as they did in the old days and fresh eggs from chickens that spend a lot of time outdoors. As a bonus, our BIO AUSTRIA farms offer a special organic quality that exceeds the legal requirements. On the other hand, organic farming especially protects our climate and our environment by significantly reducing greenhouse gas emissions during production and through short transport distances. Our BIO AUSTRIA farmers produce organic food on site and thus perfectly fulfill the wishes of Upper Austrians for regional and organic food.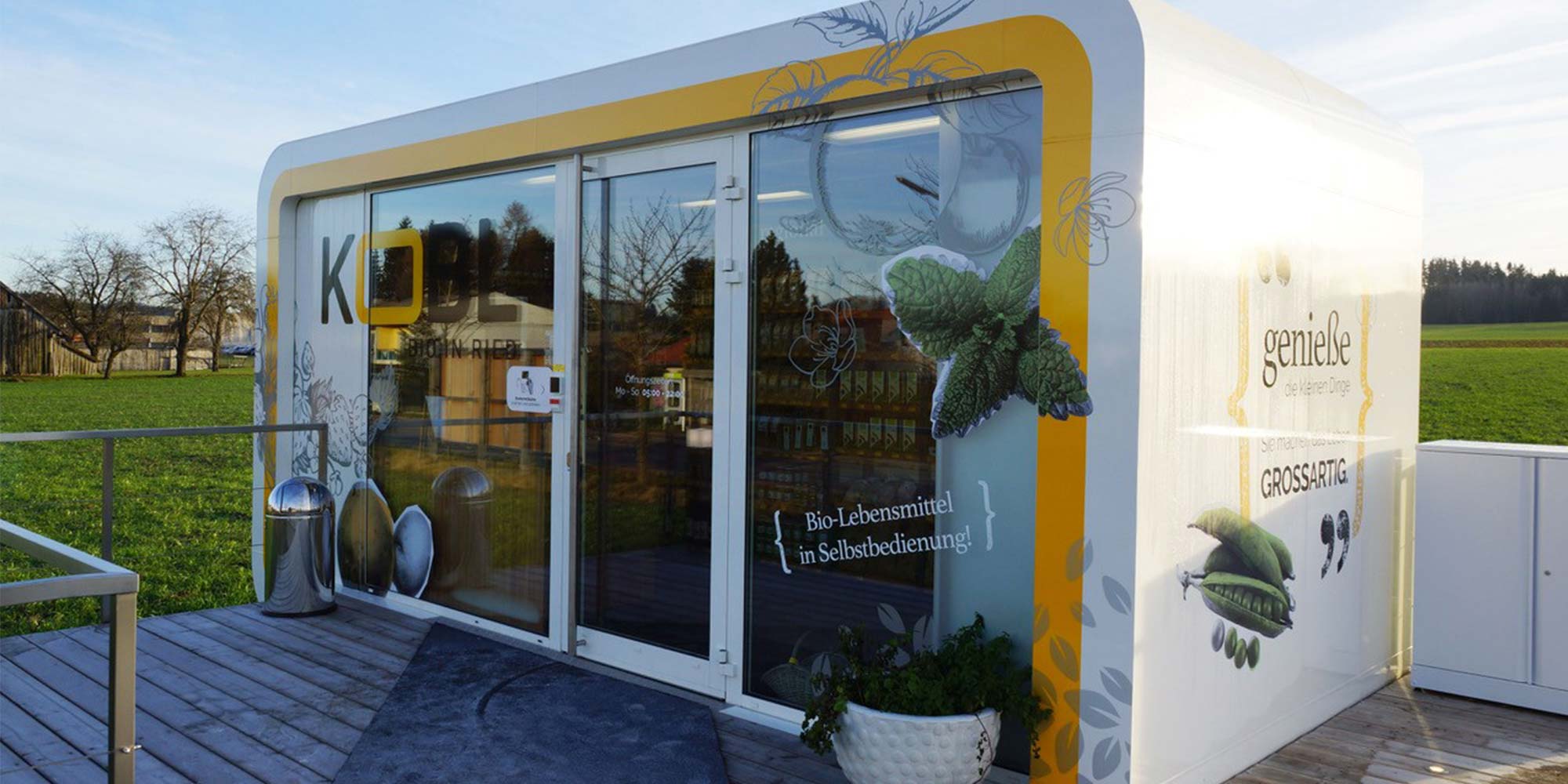 Organic farming is basically something very analogue. What significance does the digital, especially in times of Corona, have for you?
Marlene Wolfsteiner: Organic farming will continue to have a very strong analogue aspect. Agriculture as our organic farms do is something that requires all the senses. Attentive perception and sensitive control of the processes on the farm are the basis for creating organic products of the highest quality. Parallel to this, there is also a digital product and information offer for consumers: from the BIO AUSTRIA homepage with information on organic farming to the Bio Maps, which shows all our direct marketing organic farms throughout Austria, to the BIO AUSTRIA online store.
What opportunities do you see for organic farming in the future? Are there any changes that have been accelerated or initiated by Covid?
Marlene Wolfsteiner: The Upper Austrians are particularly important in terms of food quality, both organic and regional – the desire for regional food has certainly become clearer to many consumers through Covid. Here our farms have the perfect offer: they produce organic, regional and safe. The topic climatic change will also concern us in the future. BIO AUSTRIA farms not only produce the finest organic food in the region, they also ensure regional production cycles and short transport routes by using on-farm feedingstuff. By doing without chemical synthetic fertilizers and pesticides, they not only protect soil and water but also contribute to the diversity of species and the protection of bees.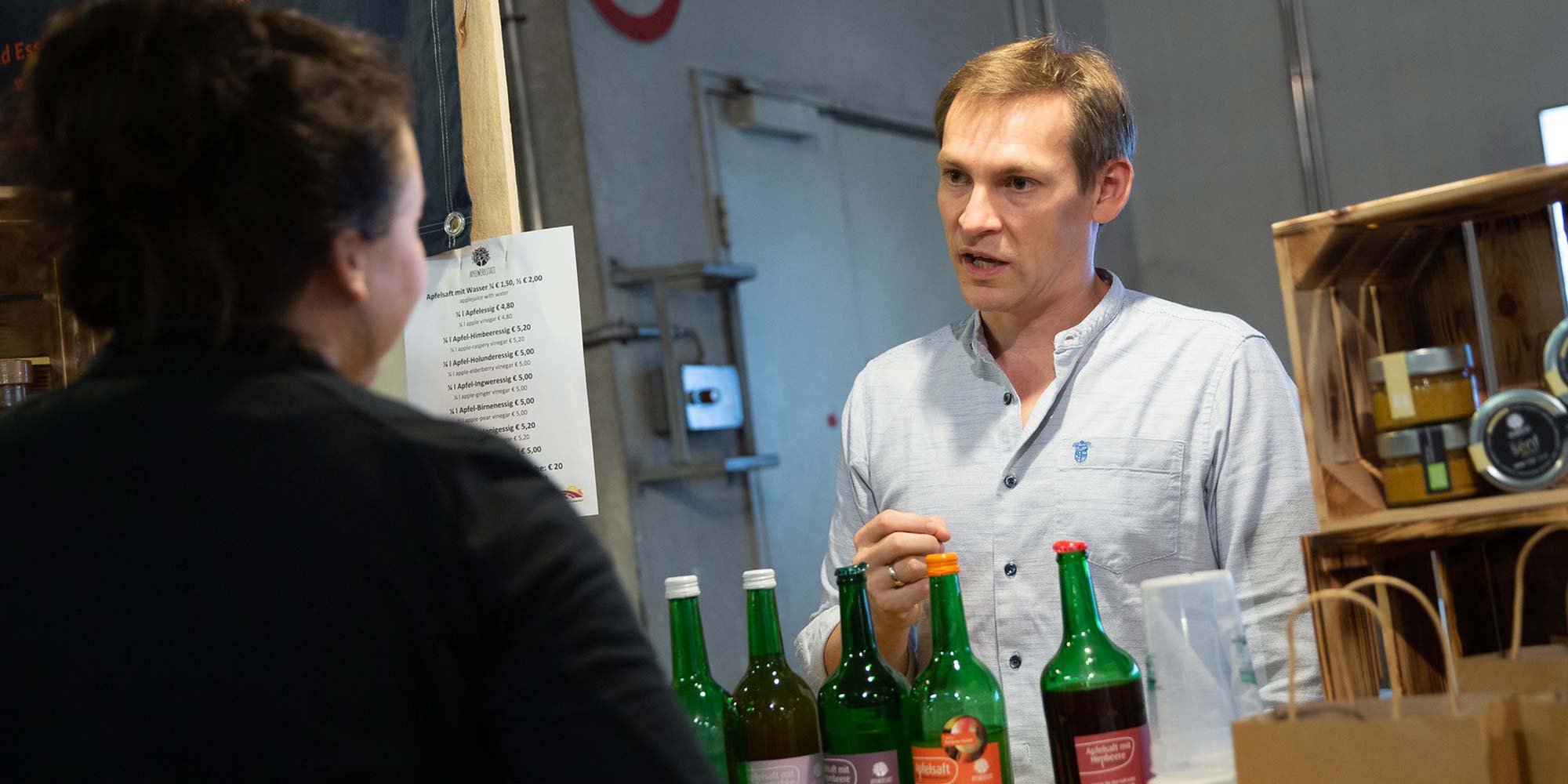 How can one imagine your involvement in the Festival 2020?
Marlene Wolfsteiner: On Saturday, September 12th from 10 a.m. to 3 p.m. the BIO AUSTRIA farmers will present themselves to the festival visitors with their regional organic delicacies.
Whether it's tasty food to satisfy your hunger during your visit to the Ars Electronica Festival, food for your weekly needs, souvenirs and gifts for your loved ones at home or very special organic specialties – there's a wide selection for every need. BIO AUSTRIA farmers bring these delicacies with them: Pastries and farmhouse bread, desserts, high-quality oils such as linseed oil, pumpkin seed oil, poppy seed oil and safflower oil, bacon and sausage, curd cheese spread, herbal mixtures and teas, crackers and muesli, apple juice and aromatic vinegar, delicate brandies and spirits, jams, pestos, honey and much more. For refreshment there is fruity organic ice cream and fresh drinks.
Visitors to the festival can taste, savour, enjoy and find out more about the way in which the BIO AUSTRIA producers work, their special product quality and the relationship between their organic farming and the climate and environment.
The BIO AUSTRIA Farmer's Market will take place as part of the Ars Electronica Festival on Saturday, September 12 from 10am to 3pm at Kepler's Garden at JKU cmapus in Linz. You can find the complete program on our website.