Following the Covid-19-related closure in March of this year, the Ars Electronica Center has been reopening since July. Much is the same, much is quite different. That goes hand in hand with many questions from our visitors, but also from the employees themselves.
The issue becomes even more complex when we're planning events in the coming weeks and months. The Ars Electronica Center's Event Service not only provides premises for every occasion, but is also available to provide advice and assistance in all questions that arise, particularly with regard to Covid-19. We spoke with Andreas Bauer, who runs the Ars Electronica Center together with Christoph Kremer, and Lisa Brandstötter, head of the Ars Electronica Event Service, about all the questions that are currently buzzing around us and our visitors. One thing has become clear: Ars Electronica does everything it can to make a visit to a museum or event as safe as possible.
The Ars Electronica Center has been open again since July. What does a visit to the museum currently look like?
Andreas Bauer: Since the health of our visitors and employees is our top priority, we currently offer guided tours for a maximum of 10 people every day from Tuesday through Friday, although participation is by appointment only. In addition and as a supplement, there is our new format Ars Electronica Home Delivery. Guided tours of the exhibitions and labs are offered in the form of live streams, and special program highlights such as concerts with real-time visualizations or Deep Space LIVE sessions are shown. Here, too, the participatory approach of our mediation is at the forefront: participants can actively take part in the program via video conference or chat, ask questions and join in the discussion.
What protective measures were taken in the museum?
Andreas Bauer: The protective measures begin even before the actual tour: Before each tour, visitors are informed about the most important steps to take to prevent infection. During the guided tours, the minimum distance to other visitors and our employees applies and, of course, mouth and nose protection must be worn. In addition, there are more and more disinfectant dispensers in the exhibition areas. The entire museum is subject to increased cleaning. Our hygiene officers are responsible for ensuring that all surfaces, especially objects that are frequently touched, are regularly disinfected. There are also specific protective measures in Deep Space 8K. In order to ensure a minimum distance of one meter, 40 people are currently allowed to visit the presentations. After each presentation, the 3D glasses are of course disinfected by our hygiene officers.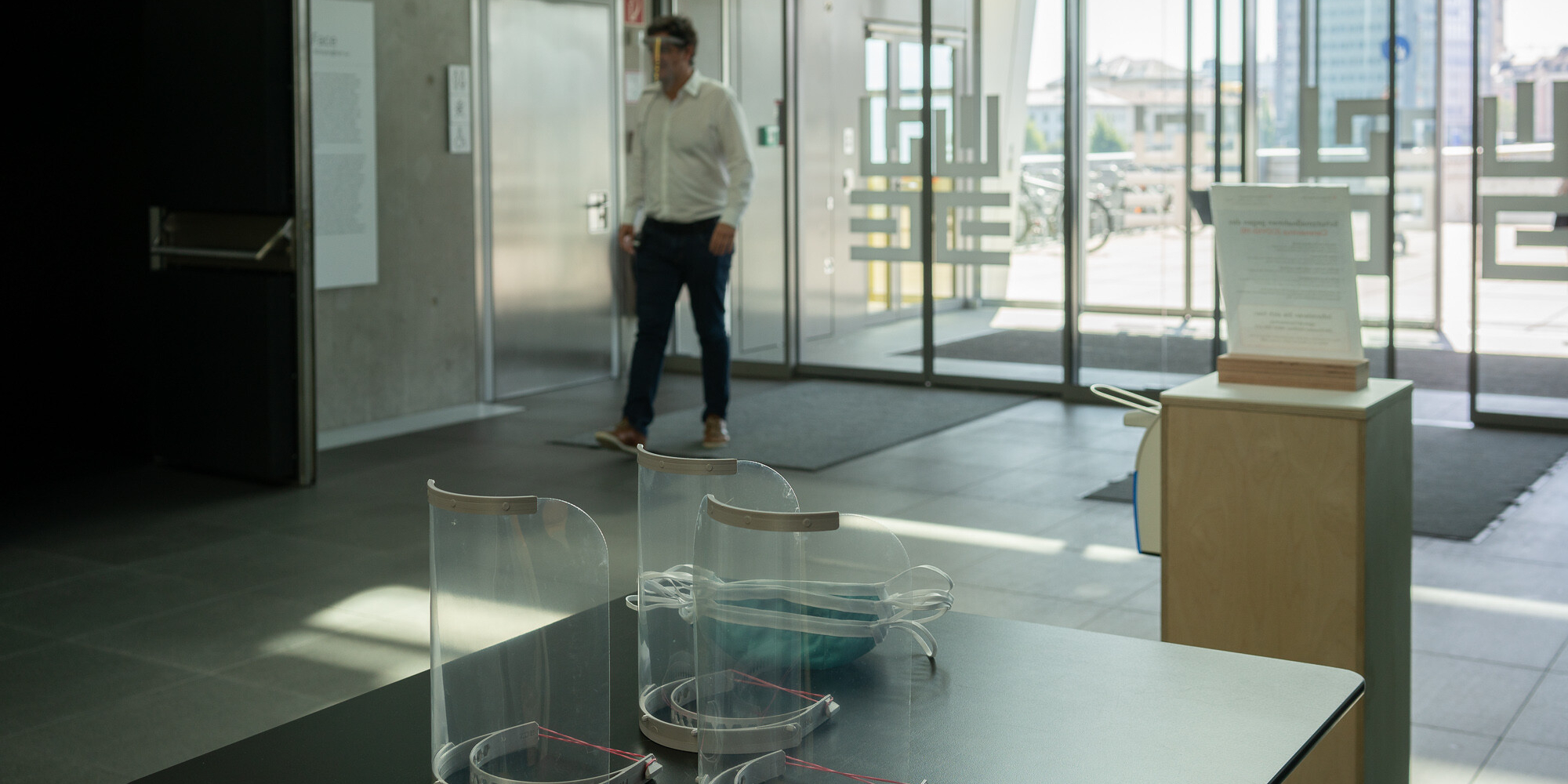 At the Ars Electronica Center you can book venues for events. What are the current general regulations for events and until when are they valid?
Lisa Brandstötter: Since the end of May, it's been possible to hold events again – subject to compliance with the respective security regulations and the limits on the number of persons. According to the current COVID-19 loosening regulation, these regulations are valid for the time being until December 31, 2020.
The general regulations include the basic rules we are familiar with, such as maintaining the minimum distance and wearing a mouth-and-nose protection when entering and leaving the event location. However, the mask can be taken off at the respective seat, as long as the minimum distance of one meter is given. For events without assigned and marked seats, masks are still mandatory in closed rooms.
How many people can attend an event?
Lisa Brandstötter: A basic distinction is made between events with assigned seats and events with free seating. There are also different audience limits indoors and outdoors. Currently, indoor events with up to 50 people and outdoor events with up to 100 people are allowed to take part without designated seats. Events with assigned and marked seats are permitted with up to 1500 persons indoors and up to 3000 persons outdoors. Of course, the minimum distance of one meter must always be observed. It is also new that for events in closed rooms with more than 50 persons and for outdoor events with more than 100 persons a COVID-19 representative has to be assigned.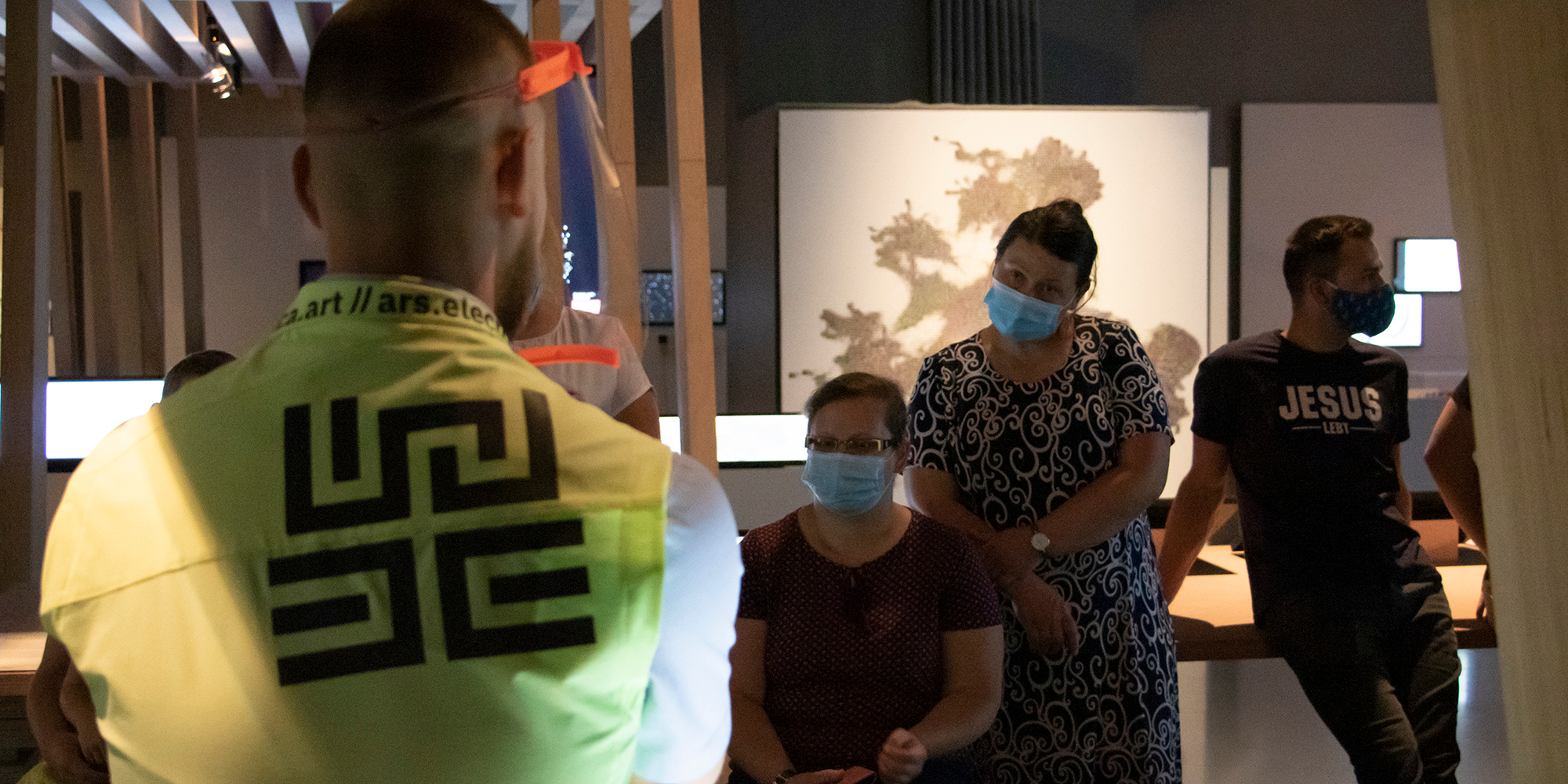 What does a COVID-19 prevention concept look like?
Lisa Brandstötter: With the goal of minimizing the risk of infection at events, a prevention concept contains information that helps to implement events successfully and, above all, safely for all those present by means of risk analyses, visitor flow control, specific hygiene measures or suspect case management.
When does a COVID-19 prevention concept have to be approved?
Lisa Brandstötter: For events with more than 250 people, the COVID-19 prevention concept must be approved by the district administrative authority responsible for the venue. It must also be taken into account that the decision period for the approval takes four weeks.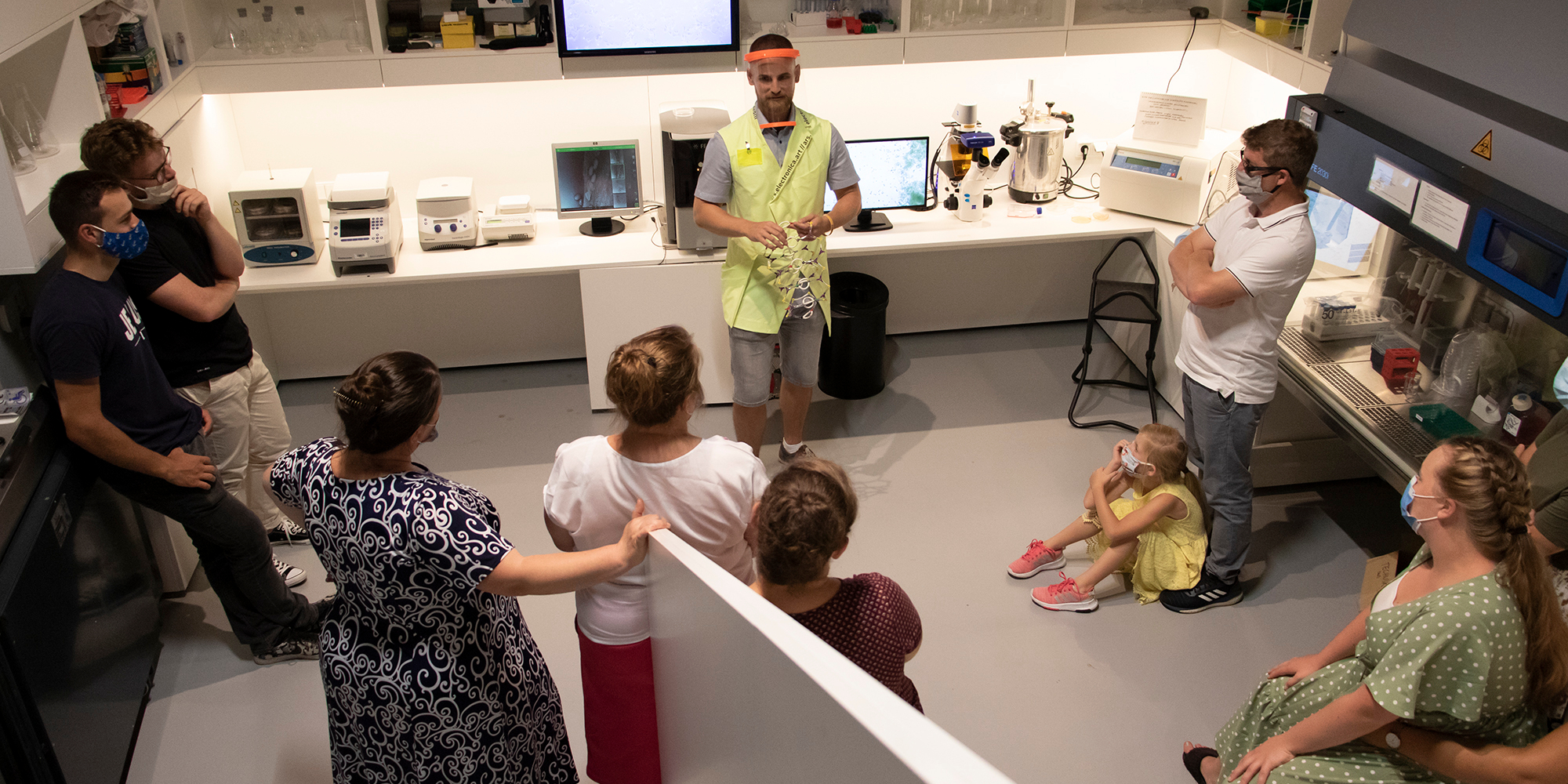 What are the tasks of a COVID-19 representative?
Lisa Brandstötter: Among the main tasks of the COVID-19 representative are the implementation, control and documentation of the respective COVID-19 prevention concept, as well as all safety and hygiene measures in connection with COVID-19. This person also acts as a contact person within a company, directly on site at an event, and for authorities regarding contact person management. In addition one is also responsible for the training of employees.
What security measures are taken during events at the Ars Electronica Center?
Lisa Brandstötter: The security measures begin as soon as you enter. Here, care is taken to ensure that the minimum distance is maintained. We also make sure that there's enough room for queues at the appropriate entrances, depending on the number of visitors expected. Depending on the setup, the event rooms are placed in such a way that the minimum distance is always maintained here. In addition, disinfectant dispensers are increasingly set up and the cleaning intervals of contact surfaces and sanitary facilities are increased. We also offer hybrid events, which have the advantage that events can take place in one place and simultaneously live on the Internet. In this way, an organizer remains independent and at the same time makes the event accessible to all those who cannot be on site due to restrictions.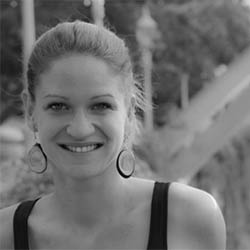 Lisa Brandstötter studied musicology and has been working in the field of cultural and event management for several years. For a year now, she's been responsible for event services at the Ars Electronica Center.
Andreas Bauer manages the Ars Electronica Center together with Christoph Kremer. He is responsible for the organizational operation of the Ars Electronica Center and its collaboration with international research institutions such as eSA (European Space Agency). In 2016 he brought the European Space Education Resource Office to Linz.