What is S+T+ARTS?
S+T+ARTS is a European Commission initiative focused on creating interfaces between art, science, technology and industry. Likewise, it is a European approach to technological innovation based on human needs and values. S+T+ARTS builds on the conviction that art, through a holistic and human-centered approach, can act as an essential catalyst for sustainable, critical and reflective innovation processes in research, industry and business.
S+T+ARTS stands for Science, Technology and Arts, and is supported by five pillars representing the key dimensions of the initiative: Residencies, Awards, Lighthouse Pilots, Academies, and Regional Centers.
Over the past five years, S+T+ARTS has not only established a wide-ranging, pan-European network of residencies and funding opportunities for artists* and scholars*, but is also developing educational programs, networking events, exhibitions, conferences, acceleration and mentoring programs, and international award competitions. The STARTS.eu platform aggregates all pillars and functions as a link between the different programs and a constantly growing community. A network of artists, researchers, developers, art, culture, and research institutions from all over Europe are involved in STARTS collaborations and bring with them the very experience and dynamism that makes S+T+ARTS come alive.
What is the S+T+ARTS Prize?
Initiated by the European Commission, the S+T+ARTS Prize has been awarded annually since 2016 by a consortium led by Ars Electronica to outstanding projects based on collaboration between art, science, research institutions, companies and industrial partners. The prize honors and promotes innovative, artistic explorations that address challenges related to the use and perception of technology within society and that have the potential to trigger actual change.
The award ceremony takes place annually during the Ars Electronica Festival.
What else can S+T+ARTS be?
S+T+ARTS can do even more: Lighthouse Pilots – so-called lighthouse projects – focus on concrete technological challenges at the interface of society and technology, and explore these challenges together with artists and creative producers.
At the moment, two of these Lighthouse Pilots are running: Re-FREAM and MindSpaces.
Re-FREAM focuses on the development of sustainable, regionally focused models for fashion design beyond common fast-fashion production methods. The project functions as an open innovation platform that gives artists the opportunity to explore this topic together with technology partners and research institutions through creative approaches.
During two open calls, 22 residencies were awarded for the development of innovative prototypes. You can find out more about the approaches developed by the artists and which prototypes were created in the process here and here.
MindSpaces is a three-year research project that has been promoting collaboration between research projects and artists since 2019. The focus is on the development of new architectural and spatial design models for public spaces, workplaces and living spaces for senior citizens. For this purpose, artists, scientists, architects, engineers and technology experts are brought together closely.
The six residencies were awarded to artists who developed innovative spatial design processes with the help of technologies such as AI, virtual reality or augmented reality. The spaces were designed to adapt to the individual needs and ideas of the users.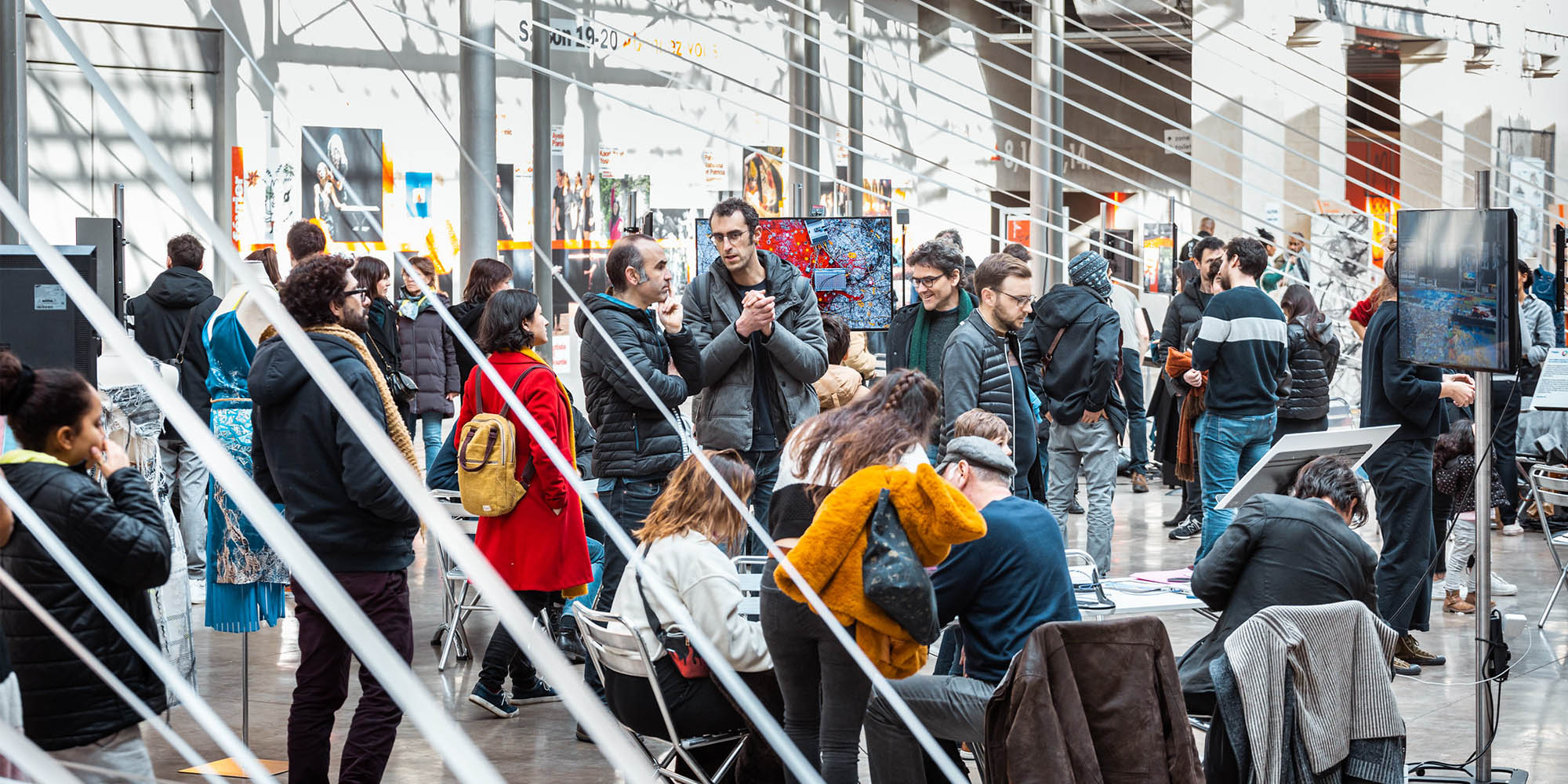 Digital Innovation Hubs (DIHs for short) are contact points initiated by the European Commission to support companies – especially small and medium-sized enterprises, start-ups and corporations – in implementing digital transformation processes. The focus is on improving production processes, products and services with the help of digital technology. Recently, three DIH projects were launched that dock onto the S+T+ARTS Initiative and S+T+ARTS Community. These three hubs promote companies in their competitiveness by stimulating the exchange and integration of artists, artistic work and points of view in their processes and ways of thinking:
Better Factory: The aim of this hub is to promote and expand European small and medium-sized enterprises through the production of new and personalized products. On the one hand, Better Factory brings artists from the S+T+ARTS network together with these companies to analyze existing knowledge and processes within the company, to bring their artistic approach to the design of products and to support them in diversifying their product range. On the other hand, Better Factory provides participating companies with advanced technologies to maximize their manufacturing capabilities and advance production potential.
MediaFutures :Brings together startups, small and medium-sized enterprises and artists in the media value chain to find unconventional ways for people to engage with quality journalism, science education and democratic processes. At the heart of MediaFutures is the use of data: to reimagine and reshape the media value chain through innovative, inclusive and participatory uses of it.MediaFutures thus supports 51 companies and 43 artists through project funding, mentoring and training in the context of three open calls.
Vojext: Value Of Joint Experimentation (VOJEXT) designs, develops and demonstrates cost-effective, market-oriented and easily reusable autonomous mobile robot systems for factories of the future. Smaller manufacturing companies will be encouraged to incorporate cognitive autonomous systems to support human-robot interaction into their production processes. To support this process, Vojext uses the methods of S+T+ARTS: through Open Calls, artists are invited to explore and learn to understand human-machine interactions together with the companies participating in VOJEXT using artistic approaches.
WeSTART online Meetups:
Since the initiative's inception in 2015, S+T+ARTS has been exploring how the combination of art, science and technology can shape a better and more sustainable future. The current crisis and the need for new sustainable solutions reinforce the importance of S+T+ARTS as never before. In response to the COVID 19 crisis, S+T+ARTS has started the first WeSTART Meetups in spring 2020, providing online space for the S+T+ARTS community to share and discourse. By May 11, 2021, 5 more WeSTART Meetups are planned: the Community Gatherings provide an open, informal discussion space and focus on exchanges between members of the STARTS community, while Focus On sessions feature speakers from the various S+T+ARTS projects presenting their work. All about participation and dates.
S+T+ARTS Regional:
S+T+ARTS does not only work internationally, but also regionally! The Regional S+T+ARTS Centers benefit from know-how and network built up through S+T+ARTS Prize and S+T+ARTS Residencies. The focus is on building regional networks that reinforce the core ideas of S+T+ARTS at the local level through public events. The currently ongoing STARTS Towards Sustainibility project contributes to building the European Digital Innovation Hub by creating local STARTS communities in European regions.
A joint Ars Electronica and BOZAR publication showcasing best practice programs from the first edition of Regional S+T+ARTS Centers was released last November. Read more here.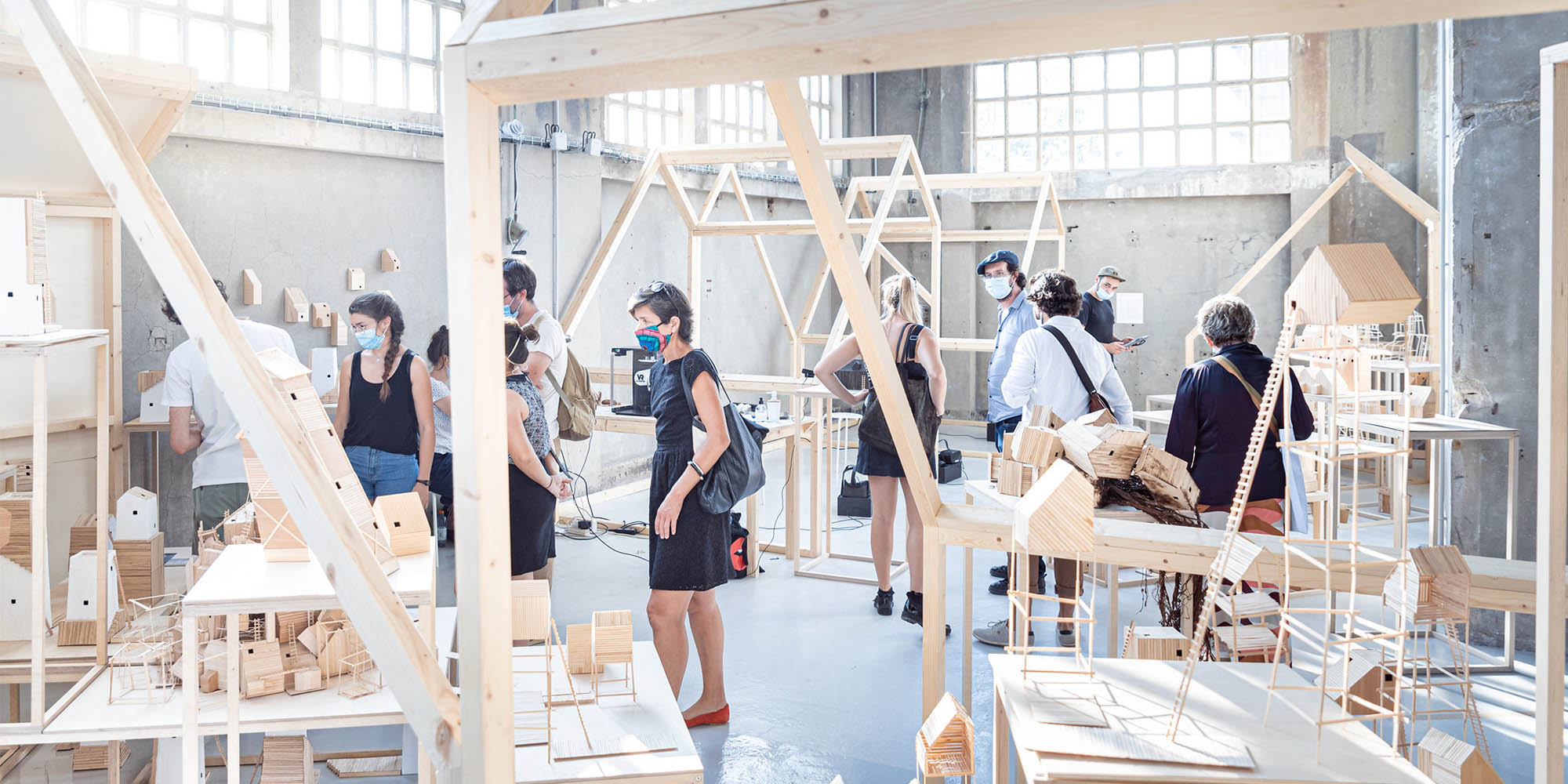 S+T+ARTS Open Calls:
Artists looking for funding opportunities for their projects at the intersection of art, science and technology can apply for the S+T+ARTS Prize for Social Good, currently offered by Nesta Italia in collaboration with Fondazione CRT and OGR Torino as part of the regional project S+T+ARTS Towards Sustainability – read more here.
The Better Factory Open Call takes place for the first time this year. This competition is aimed at experts from small and medium-sized enterprises, artists and technical service providers. You can find more information here.
In March, VOJEXT launches its Open Call, which is aimed at pioneers in research in the field of human-robot interaction. In the first call, VOJEXT will initially focus on small and medium-sized enterprises, which can apply for specific challenges within the open call.
But Vojext will soon also offer exciting opportunities for artists: in the course of the project, two S+T+ARTS residencies will be announced.
S+T+ARTS in MOTION:
Since 2016, STARTS has supported unprecedented collaborations between art, science, technology, and industry through the Wear Sustain, STARTS Prize, VertigoSTARTS Residencies, MindSpaces, RE-Fream, and Regional S+T+ARTS Centers projects.
The artists, researchers, technologists and developers involved in these projects create prototypes and innovative solutions to current and upcoming global challenges. STARTS in MOTION picks up after the development of the first prototypes and offers a targeted mentoring and acceleration program, exploring and developing the commercial potential of projects at the intersection of art, science and technology.
With STARTS in MOTION, S+T+ARTS promotes a sustainable understanding of economic processes that reaches out to people, champions diversity, and advocates for a sustainable approach to our environment. The focus is on critical, aesthetic, and visionary perspectives of artistic practice that push the boundaries of technology and have the potential to revolutionize future economic models.
For the second edition of S+T+ARTS in MOTION, 23 outstanding artistic projects have been selected – you can find more about the projects here over the coming months.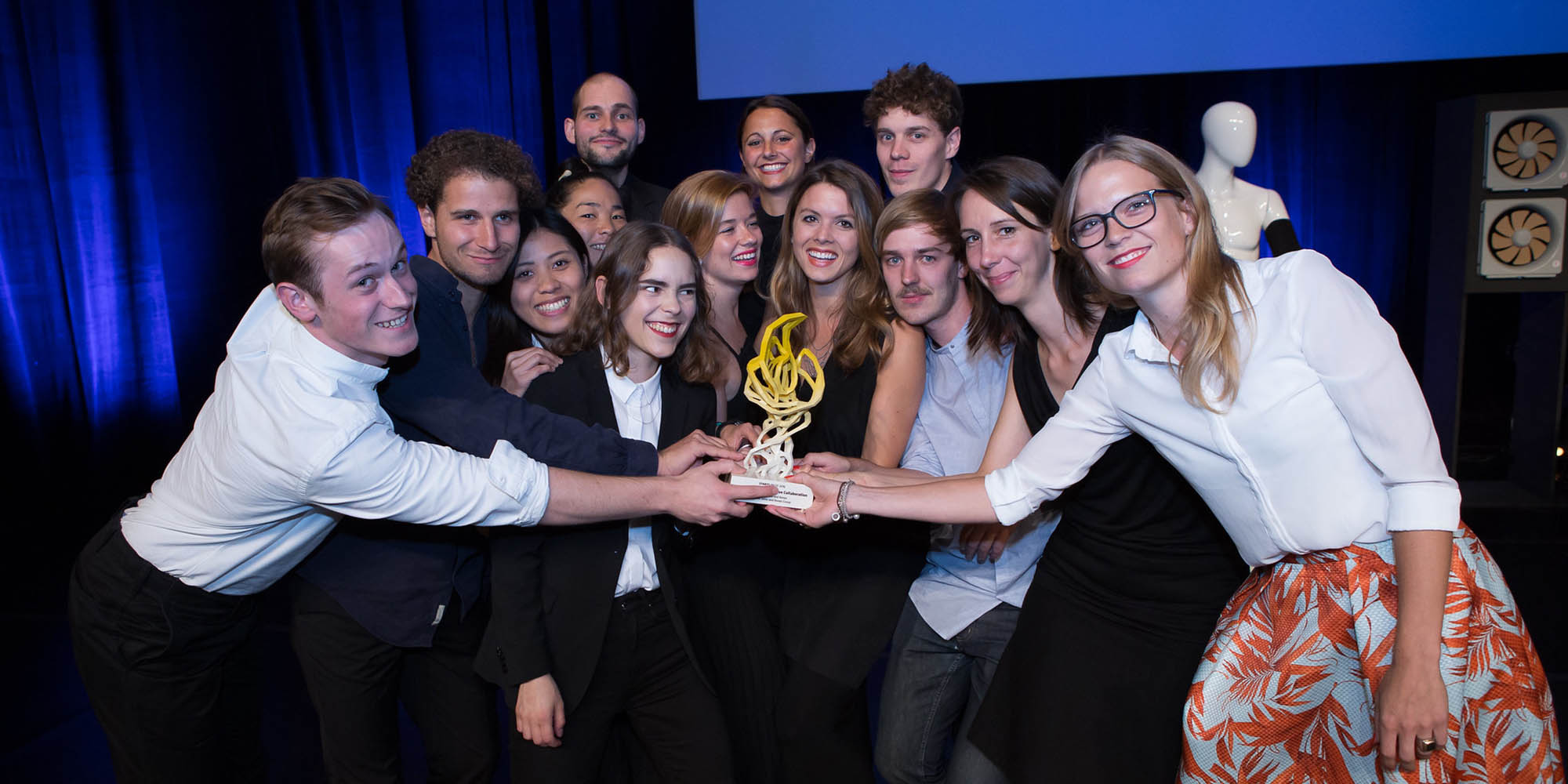 Academies
As is probably already apparent, STARTS places a high value on research, development and innovation. Further training and educational programs for different age groups are also on the list of priorities. The offerings of the S+T+ARTS Academies range from workshops for youth and children to capacity building programs for adults. These programs are developed and designed together with technologists and artists. The focus is on a reflective approach to digital tools and skills that highlights not only the great opportunities offered by new technologies, but also their limitations and risks.
S+T+ARTS Library:
For more information on the S+T+ARTS initiative, we recommend intensive browsing in the S+T+ARTS Library. There you will find articles, reports, programs, guides and toolkits that have been created since the start of the initiative.
Join the S+T+ARTS Community
To stay up to date on current Open Calls, new residencies, events, and projects, be sure to join the community at https://www.starts.eu/ and find news on Open Calls, events, meetups, and all ongoing S+T+ARTS projects.
STARTS is an initiative of the European Commission under the Horizon 2020 research and innovation programme. It was launched in 2015, following up the findings of previous activities funded by the European Commission, namely ICT&Art 2012, FET-ART, ICT ART CONNECT 2013 and ICT ART CONNECT study, whose results demonstrated the worldwide emergence of communities of hybrid collaborations among science, technology and arts and their relevance