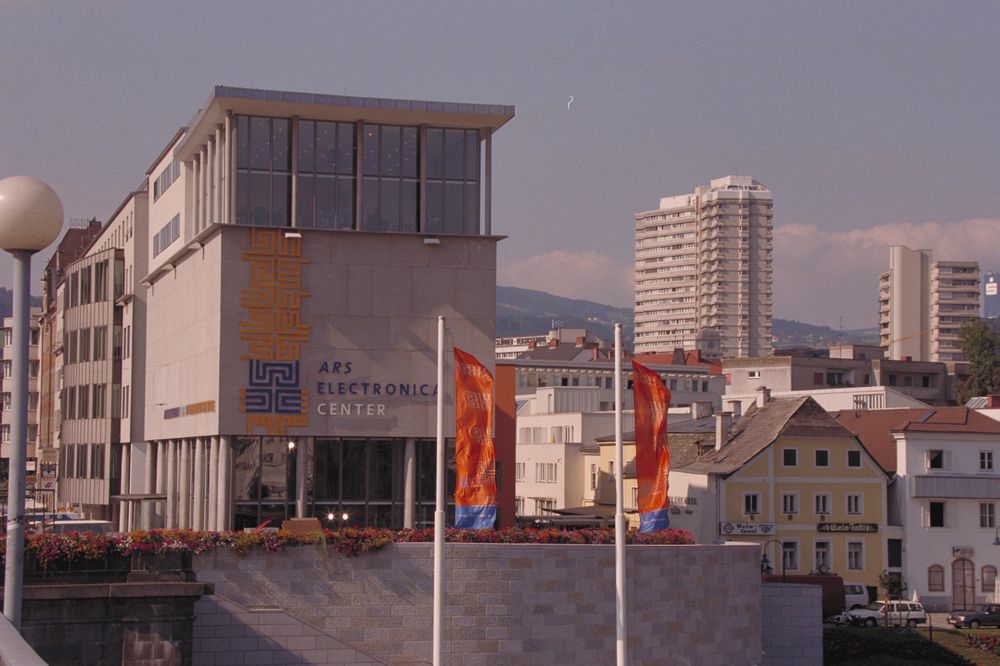 The groundbreaking ceremony for the new Ars Electronica Center took place on March 1, 2007. A multi-level structure was built immediately adjacent to the existing facility. Then, both were wrapped in a back-lit glass shell that turned the entire ensemble into a holistic entity. Situated on the building's east side is a spacious terrace that provides an attractive setting for open-air events. Its eastern end inclines upwards and features a set of wide steps. Directly below this Ars Electronica Plaza are the labs and workspaces of the Ars Electronica Futurelab as well as the Main Gallery, an approximately 1,000-m2 exhibition space. The addition was designed by a Viennese firm, TREUSCH architecture, and cost about 30 million euros.
Visit the Ars Electronica Center from Tuesday to Friday, from 9 AM to 5 PM and on weekends from 10 AM to 6 PM!
In our Throwback series, we take a look back at past events, exhibitions, installations and other exciting happenings from the Ars Electronica universe since 1979.