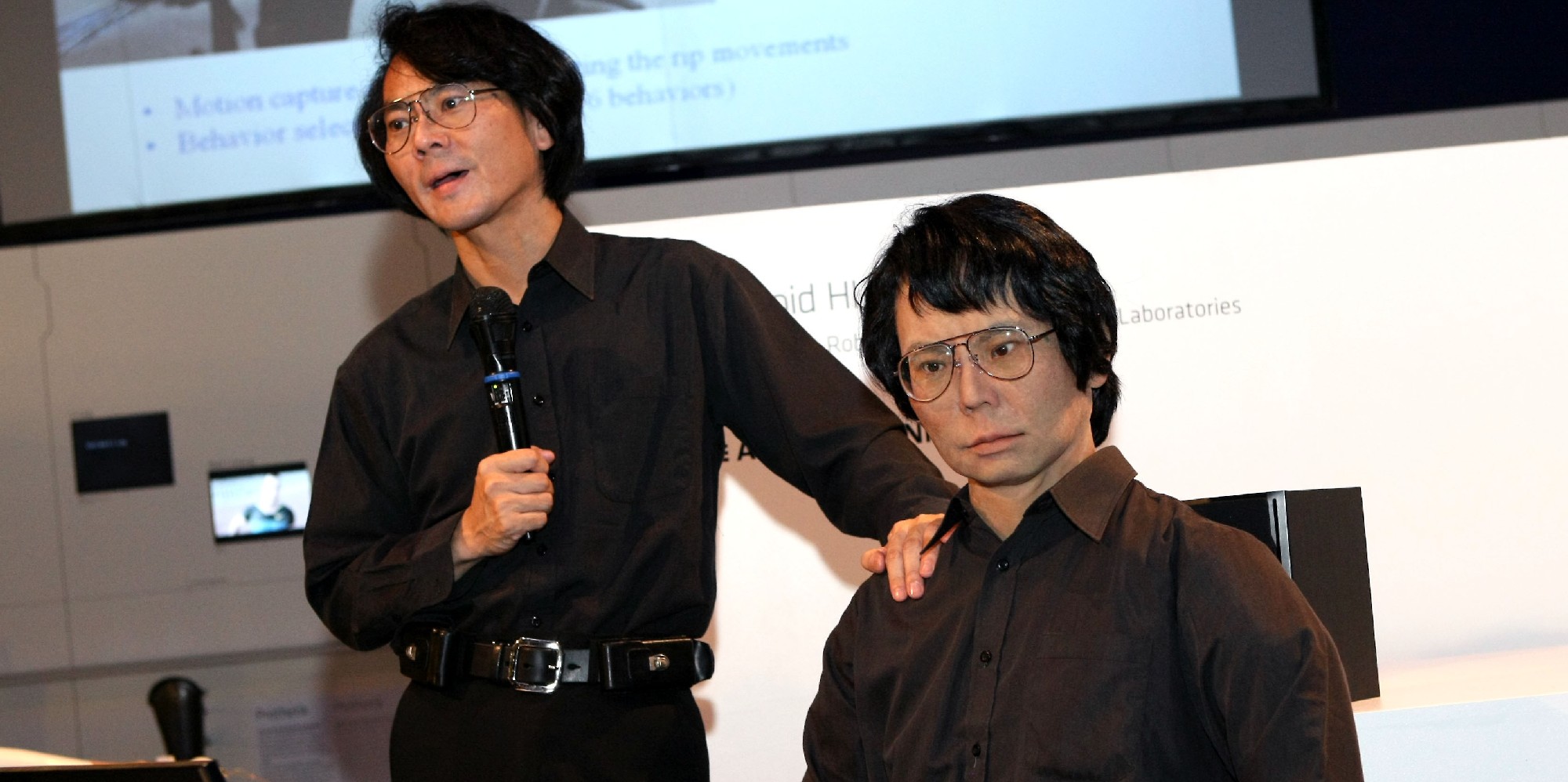 Robotics had been a theme of Ars Electronica since the very beginning, when the robot SPA-12 arrived at Linz airport in 1979. In 2009 visitors of CUBUS, the rooftop café of the Ars Electronica Center, encountered a very strange man. He didn't seem to be enjoying the view of Linz nor was he eating anything. His presence gave them a very strange feeling and so they decided to look closer. You could see the puzzlement on their faces, when they discovered that this "man" was a Tele-operated android by the Japanese robotics researcher and professor at the University of Osaka Hiroshi Ishiguro. He served as the model for HI-1, the very first geminoid, a robot created as a clone of an actual human being. The human-mechanical duo is linked together by innovative network & sensor technology, so the geminoid not only resembles its human model, it behaves like him too.
In 2010 ASIMO (Advanced Step in Innovative Mobility) by Honda – considered the most advanced humanoid robot at the time – visited Ars Electronica at Deep Space 8K and even attended the Prix Ars Electronica Gala. A program developed especially for the Ars Electronica Center by Honda engineers and the Ars Electronica Futurelab staff provided ASIMO with plenty of opportunities to show off its wide array of robotic skill, which included running at a speed of up to 6 km/h. His childlike figure of 120 cm height somehow symbolized the enormous advances of robot technology and at the same time the long way still to go before robots came close to human capabilities.
If you want to learn more about the collaboration between humans and robotic systems take a look at the Inside Futurelab: 25th Anniversary Series Humanity & Robotinity here.
In our Throwback series, we take a look back at past events, exhibitions, installations and other exciting happenings from the Ars Electronica universe since 1979.