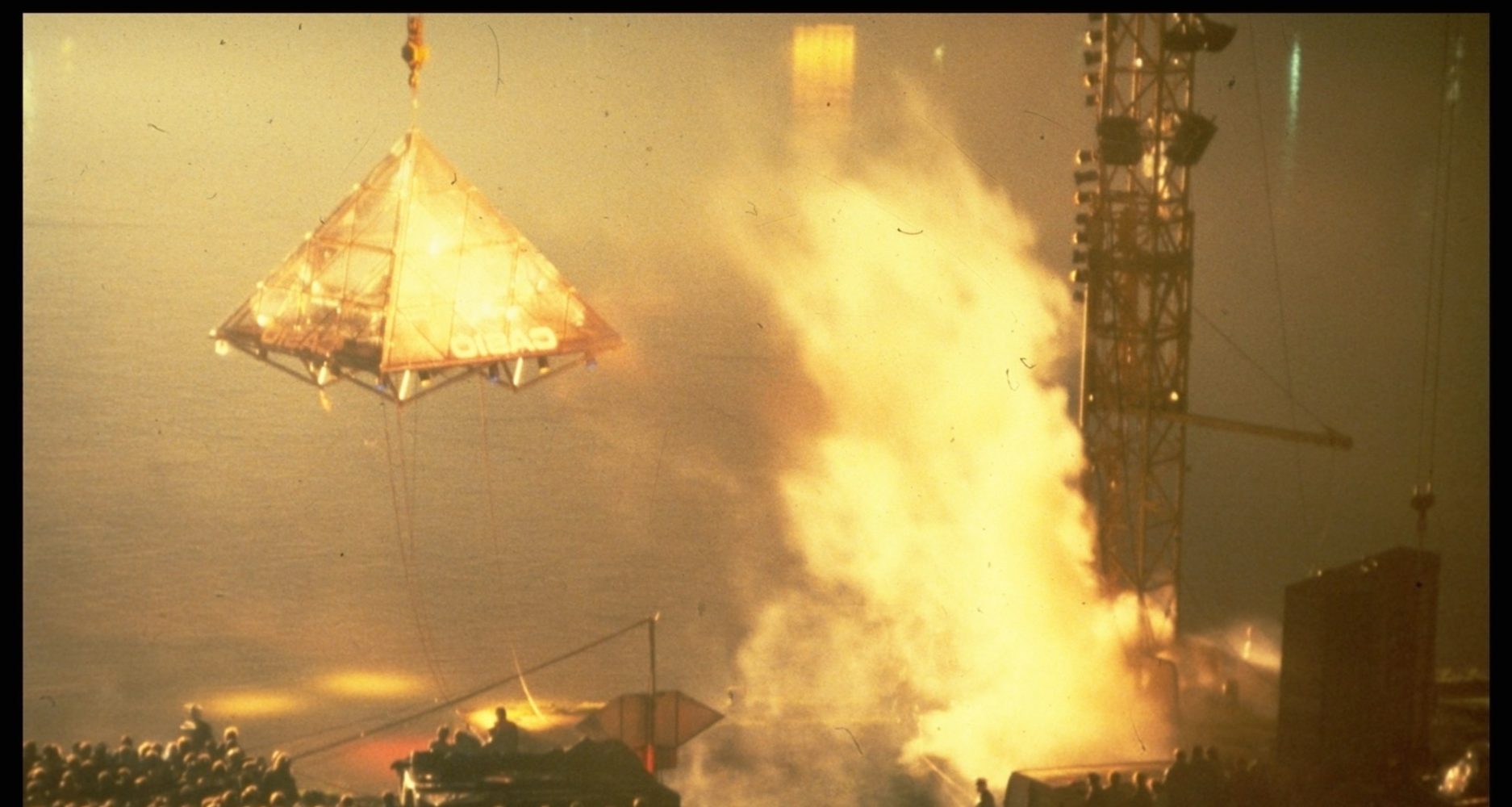 Japanese musician Isao Tomita (1932 – 2016) is considered a pioneer of electronic music. With his approach of combining sounds of new electronic devices such as Moog synthesizers and classical instruments, he explored various musical possibilities throughout his life. At the 1984 Ars Electronica Festival in Linz, Austria, he caused a sensation with The Universe as part of the Klangwolke with his spectacular outdoor concert on the Danube. The Universe was a story about the creation, development and future of our cosmos and attempted to use almost all available design means in the open space: Light, lasers, fireworks, reflections, projections on water and smoke surfaces, light columns, light pyramids, a helicopter as a UFO and much more. Isao Tomita himself floats with his synthesizer in a 5-ton light pyramid as a musical and technical high-tech center above the Danube. A helicopter, on which huge loudspeakers were suspended, circled above the city and the 100,000 spectators. On the Danube was a ship with a 100-member choir, a ship for 2 soloists: Violin and Japanese flute, as well as a ship for further light sculptures were on the way and created a unique, three-dimensional and acoustic space. Through his approach of leaving the concert hall and bringing it into the public space, Isao Tomita set a very high standard for sound clouds to come.
More pictures of over 40 years of Ars Electronica can be found in our archive.
In our Throwback series, we take a look back at past events, exhibitions, installations and other exciting happenings from the Ars Electronica universe since 1979.