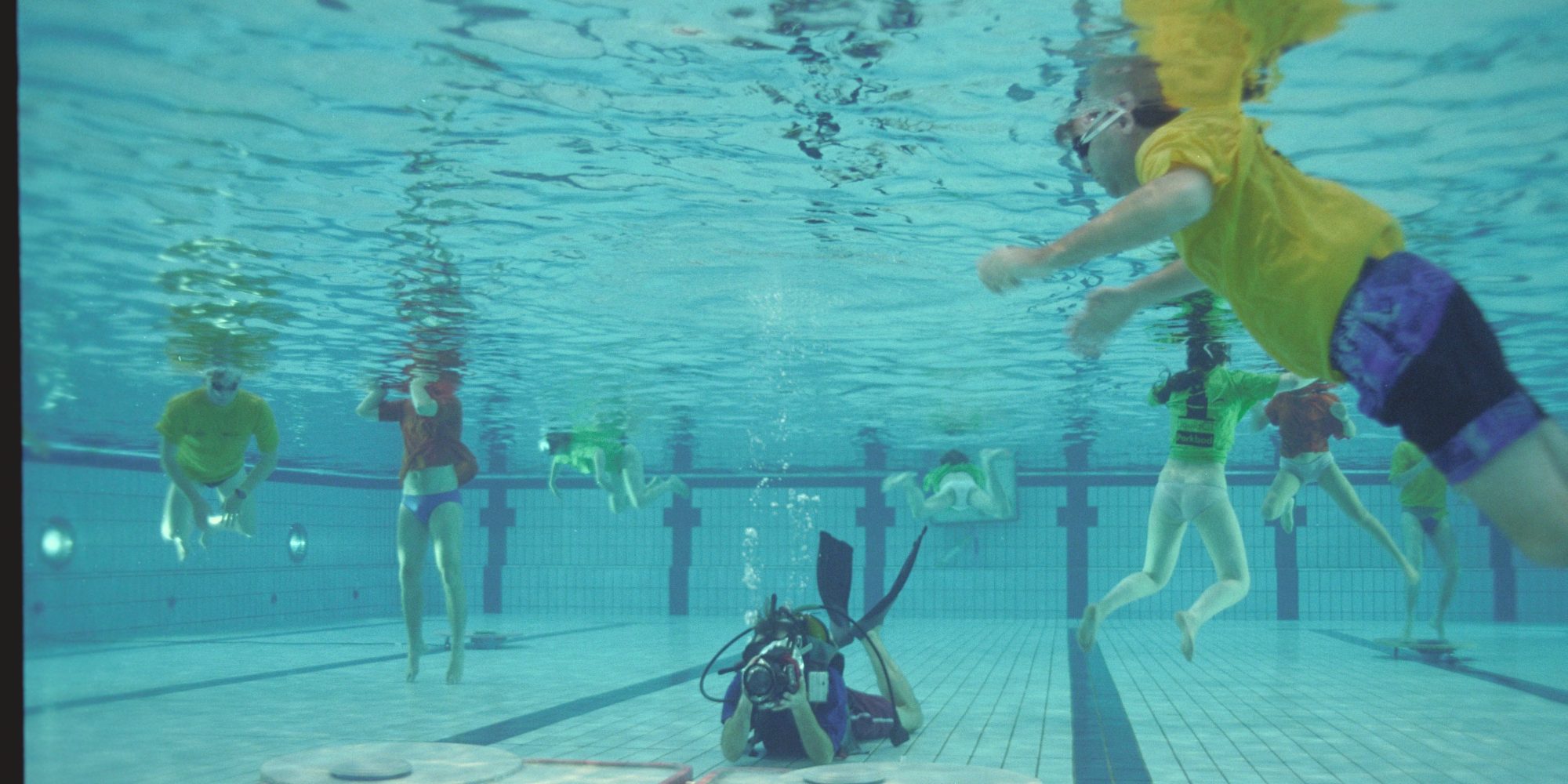 With Liquid Cities, Michel Redolfi transformed the indoor pool of the Parkbad Linz's public swimming baths during the 1996 Ars Electronica Festival Memesis – The Future of Evolution into a fluid, interactive three-dimensional space. When diving into the swimming pool you could explore a transparent city consisting of its sounds only. The installation could only be experienced underwater, as the city's sounds travelled across the pool and were received directly through the swimmer's body. Cameras tracked the movements of the swimmers, thus making the swimming pool interactive by allowing visitors to control the acoustic environment through their movements. A polyphony of the names of registered users interacting via internet added to the experience of the installation, enabling the swimmers to listen not only to the underwater city but to a globally dispersed community of users. Both of these acoustic environments lured users into unknown territory—the somehow magical mind forest or the mesmerizing underwater city—which in its ultimate form was shaped by the participation of the users themselves as a collective.
More pictures of over 40 years of Ars Electronica can be found in our archive.
In our Throwback series, we take a look back at past events, exhibitions, installations and other exciting happenings from the Ars Electronica universe since 1979.