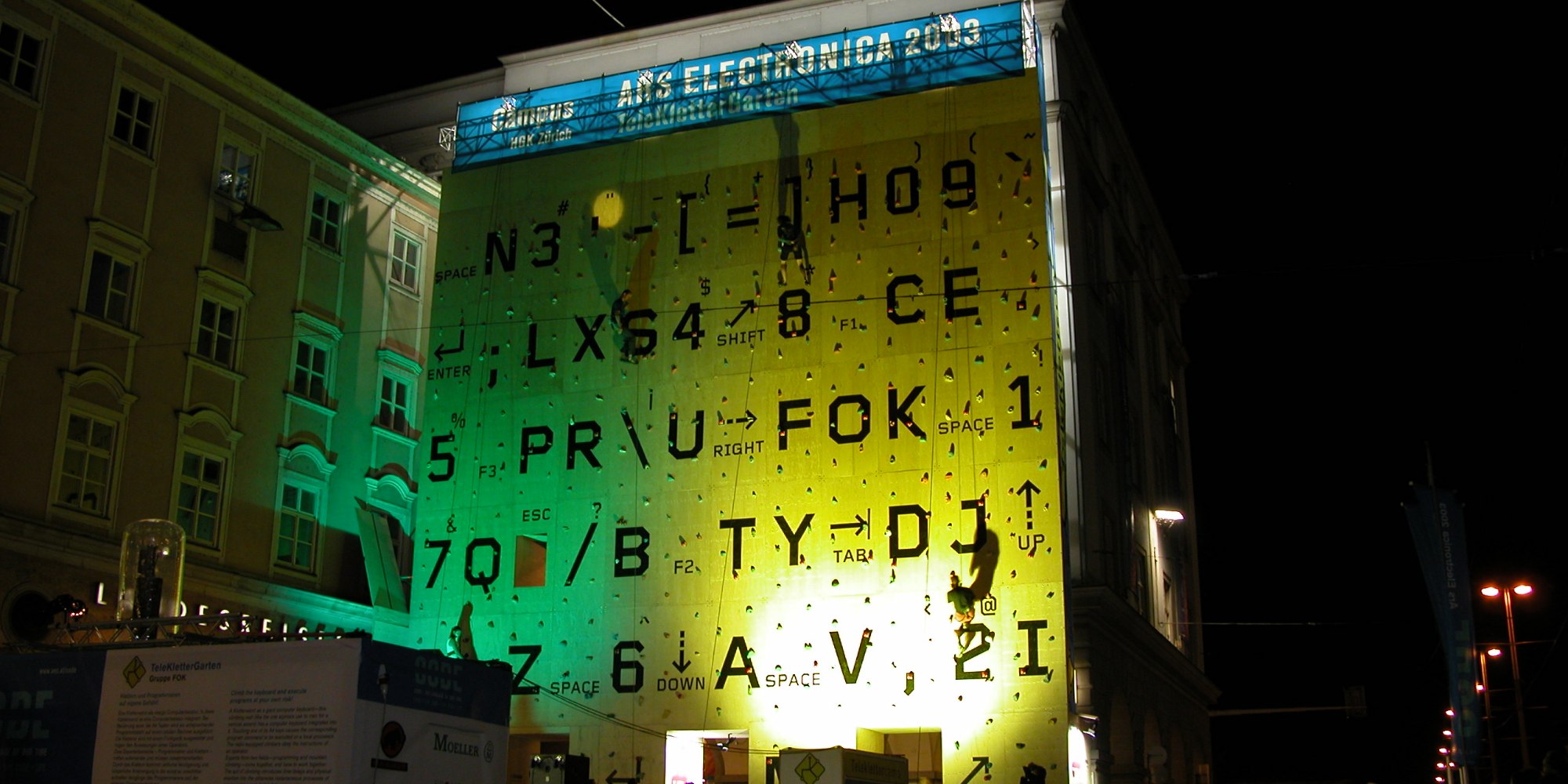 Under the title Code – The Language of Our Time, the Ars Electronica Festival held annually in Linz in 2003 dealt with software and digital codes. The central concept of code was illustrated by the oversized installation "Teleklettergarten" on Linz's main square. A wooden computer keyboard as tall as a house was set up as a climbing wall on the façade of the Linz University of Art. The wooden keyboard was equipped with climbing aids on which letters of a keyboard were painted. The key combinations of the program commands had to be climbed and triggered by touch. The visitors went through a trainee program and are trained to become software developers. Programmers and climbers acted collaboratively in an oversized programming environment. Through the time delay created by the climbing, the otherwise invisible determinacy of the code was temporally and spatially stretched and thus made comprehensible to the layman.
More pictures of over 40 years of Ars Electronica can be found in our archive.
In our Throwback series, we take a look back at past events, exhibitions, installations and other exciting happenings from the Ars Electronica universe since 1979.