Visitors to the Avatar Robot Café are served remotely. Via the personnel agency Avatar Guild, users can apply to be waiters and waitresses and then serve their customers by means of robots such as OriHime and OriHime-D without being on site. In an innovative way, the Avatar Robot Café aims to explore and demonstrate what technological tools are needed to enable people who have limited mobility due to mental or physical illness or impairment to better participate in working or social life. The robot is designed to accommodate a variety of physical disabilities, including eye, mouse and smartphone input. In this interview with Meiza Suzuki, Project Manager of the Avatar Robot Café, we learn more about the ambitious plans behind the café and what makes the Avatar robot OriHime so unique.
What is the concept behind the Avatar Robot Cafe?
Meiza: The "Avatar Robot Café" is a social implementation project where people with disabilities, such as Amyotrophic Lateral Sclerosis (ALS), an incurable, serious disease of the nervous system, work as part of the staff. These employees, called pilots, control the avatar robots OriHime and OriHime-D remotely. The goal of this café is to create and share opportunities for those who want to work but cannot due to their medical or physical limitations. It was important for us to show that with the right assistive devices, people who have difficulty moving can participate in physical labor and customer service from their own homes via a robot as their alter ego. By conducting the café experiment, it was possible to test the avatar robot OriHime with people who have difficulty working due to severe disabilities, hospitalization, distance, etc.
How did the idea come about?
Meiza: Ory's secretary, Yuta Banda, suffered a cervical spine injury when he was four years old. By the time he came to us, he had been bedridden for 20 years and could not move below the neck. He became a key member in the development of "OriHime" and Ory Laboratories. Although his body was physically located in Morioka, several hundred kilometers from Tokyo, he came to the office every day via OriHime. In doing so, his chin helped him in his work and he even gave lectures nationwide together with Ory. Through this, he not only earned his first salary, but also played an important role as a liaison between OriHime users and the company, constantly bringing forward their needs and desires to further the development of OriHime.
"Avatar Robot Cafe DAWN ver.β is an outstanding project and from the jury's point of view a prime example of what a digital community can do and achieve." – Prix Jury Statement
One day, while listening to another of Ory's terrible jokes, Banda actually laid the groundwork for OriHime-D. That day Ory said, "Since you're my secretary, could you at least make me a coffee?" to which Banda replied, "Well, make a body so I can." And so in 2016 began the development of OriHime-D, with a height of 120 cm and mechanical arms that enable "physical work" such as customer service and carrying things. In the summer of 2018, we succeeded in the world's first experiment of a fully remote-controlled avatar, where ALS patients* operated an avatar robot and delivered coffee by eye input.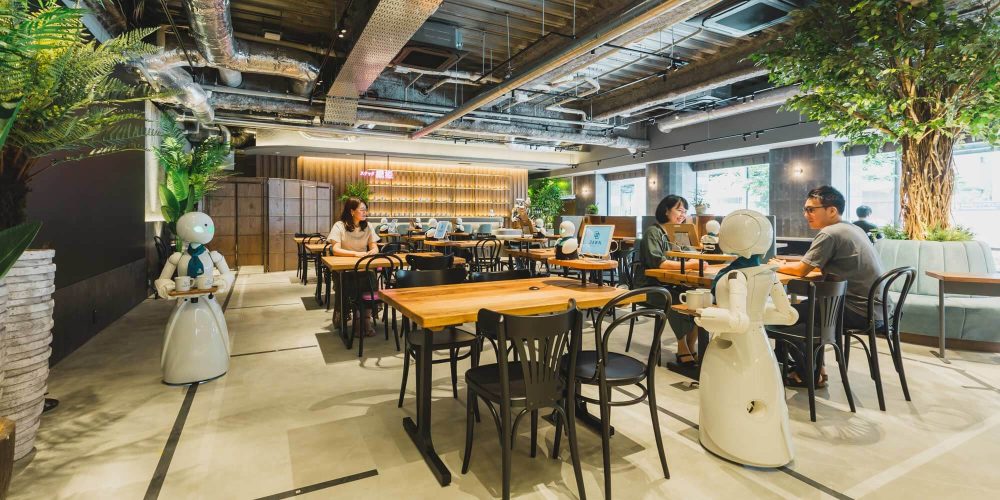 What makes OriHime so special?
Meiza: Our robots are unique in many ways. Not only are they the first of their kind, but they don't fall into the usual concept of robots because they don't have AI and require a user to come to life. They are avatars, an extension of the user's physical presence, a way for them to expand their world and have new experiences. What makes OriHime special is its operating system and appearance. The design was developed in collaboration with our users and with Japanese culture in mind. The operating system was developed by a passionate team of engineers who believe that the world can be much better than it is now. Our users can operate the devices by eye, mouse, and smartphone input. We have people using their eyes, their chin, in fact any device that can function like a mouse on a computer, to operate the system.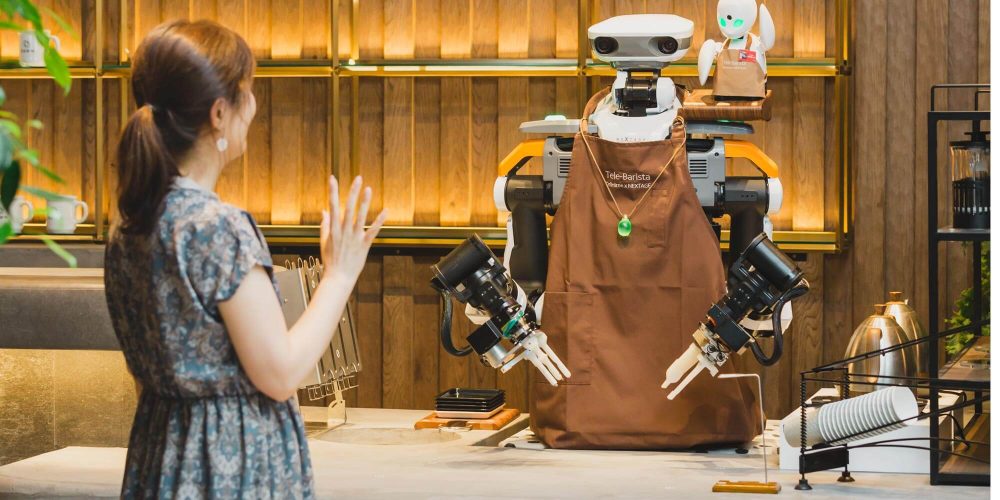 How do you define the term "disability"?
Meiza: We define "disability" not as the presence or absence of a disability card, but as the inability to do what one wants to do. For this reason, OriHime pilots don't just include people with severe disabilities who have difficulty getting around. For example, at one café event, we hosted a pilot from Melbourne, Australia. She had no disabilities in the traditional sense, except for the obvious distance. Her reason for "not being able to, even though she wants to" is that she has young children at home who prevent her from taking jobs outside the home. She was a great help to us when foreign visitors came to the café. This is exactly what we mean when we talk about a society where the ideal is "the right person for the right place."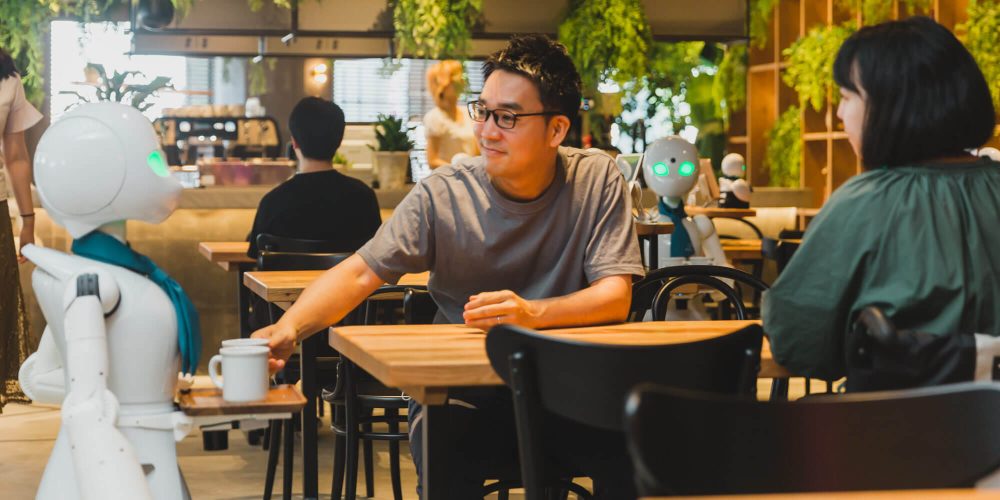 How has the project developed since its launch in 2018?
Meiza: In July 2020, we launched a service called Avatar Guild to match people who have limited mobility with companies looking for employees. The ultimate goal is to get society to be more inclusive of people who have difficulty going out. By February 2021, the Guild had helped create employment opportunities for 20 mobility-impaired people. In addition, a stand-alone Avatar Café opened in Nihonbashi, Tokyo, in June 2021. It serves as a venue for work training and aims to match pilots with employers to accelerate the social implementation of "avatar work."
Meiza Suzuki is the project manager of the Avatar Robot Café, Ory Laboratory inc.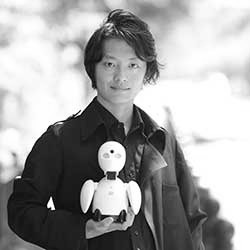 Ory Yoshifuji (JP): Inventor/Robot Communicator Co-founder CEO, Ory Laboratories Inc. Born in 1987. While in high school he participated in the invention of an equalization mechanism for electric wheelchairs. Graduated from School of Creative Science and Engineering at Waseda University, where he developed OriHime, an avatar communication robot to combat loneliness. In the same year, he was awarded the Human Power Awards (now the TOYP Award), and in 2016, he was selected as one of the "30 Under 30 Asia" by Forbes magazine. Based on his own experience of not attending school, he aims to develop a future where people can meet whoever they want, a future where everyone can participate in society from the comfort of their own bed. AVATAR ROBOT CAFE DAWN ver.β won the Entertainment Division's Social Impact Award at the 24th Japan Media Art Festival.