Is it really justified, especially in these explosive times of climate crisis, to host an international festival, to invite people from all over the world and have them travel to Linz? And then by car from the outskirts of the city or by plane from overseas?
We meet Christl Baur, Head of Ars Electronica Festival. She is on her bike on her way from a physical meeting in the city to another online meeting in front of the screen. Preparations for the Ars Electronica Festival 2022 "Welcome to Planet B" are in full swing, and although the pandemic will probably only take a short break during the summer months, one thing is very clear: the festival from September 7 to 11, 2022, in Linz, Austria, should once again become a place where committed artists, motivated partners and interested visitors from all over the world come together.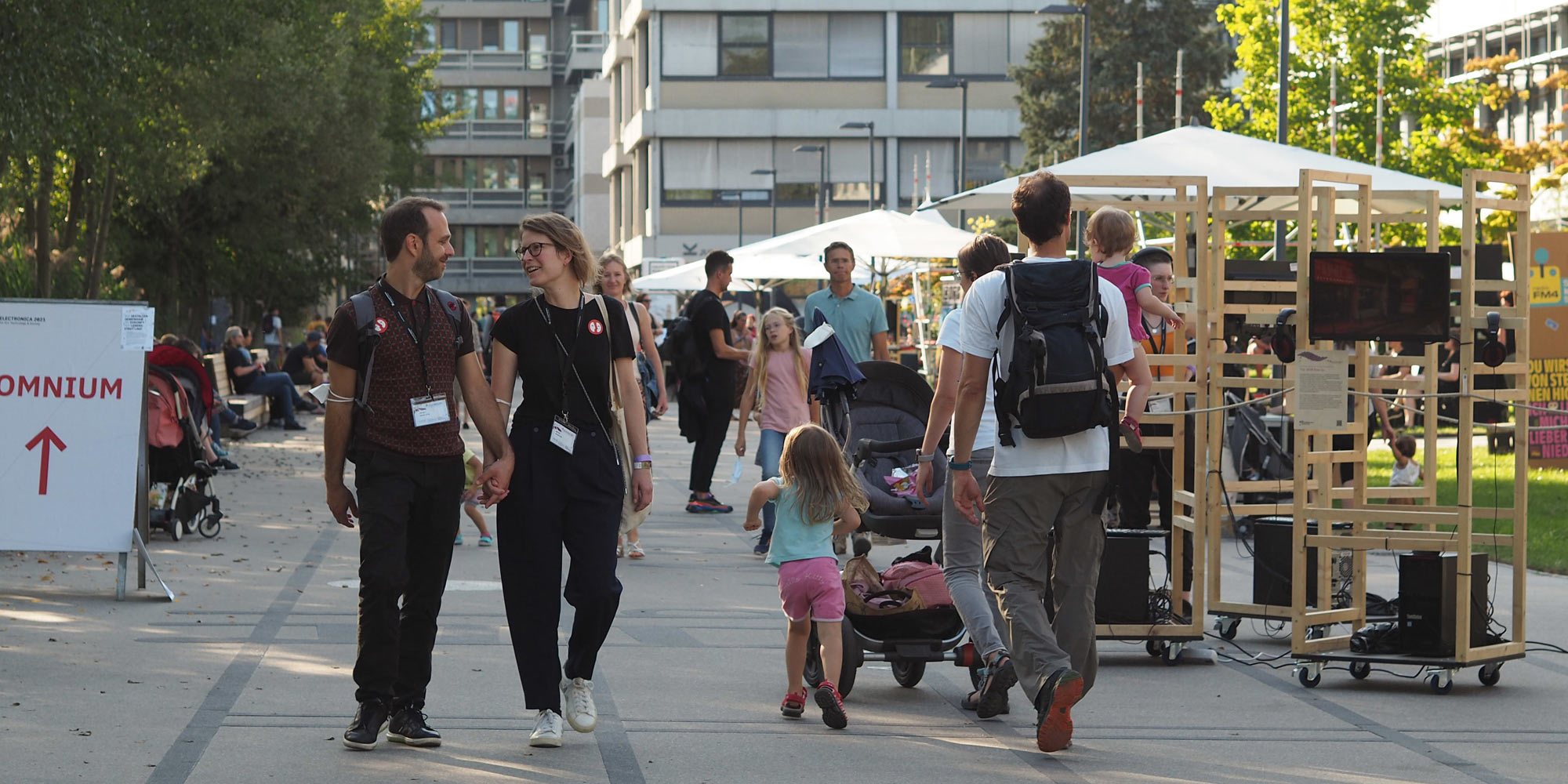 Wait, how does that actually fit together?
It has always been true that if you want to visit a festival, you also have to think about getting there and back. In addition to the question of mobility and travelling itself, the question of sustainability is also becoming increasingly important, in addition to one's own financial and time possibilities.
"Should festivals like ours continue to exist? In terms of degrowth thinking, the only sustainable solution would be to stop holding festivals." But do we want that?
Christl Baur is not surprised by this central question: "There are some essential reasons why we believe more than ever in the necessity and meaningfulness of the Ars Electronica Festival, which after more than 40 years has become a coveted annual meeting place for the international community and why we are once again hosting a festival for art, technology and society: The physical coming together of the most diverse protagonists, the interpersonal exchange of ideas, the conversations between the many cultures, worlds and views that exist out there."
So environmentally friendly to Linz, but how?
The Ars Electronica Festival is not an entertainment event. This is where visitors meet the artists behind the media art projects. Artists who have not exactly had an easy time due to the lack of physical encounters and thus also the lack of mobility in the last two pandemic years.
"We can't force anyone, but in principle we place the same expectation of taking care to arrive and depart in the most climate-friendly way possible, not only on us but also on everyone who comes together in Linz."
Wherever possible, however, it should not just remain expectations, as Christl Baur continues to tell us: "For example, we have already included in the contracts with our protagonists the obligation to avoid short-haul flights of less than 1,500 kilometers and to choose rail when traveling from European countries".
But when it comes to crossing oceans, at the latest, the airplane comes into play again. Christl Baur comments: "Of course, people also travel by plane. In such cases, we recommend booking a direct flight to Vienna if possible and traveling the remaining 170 kilometers by train to Linz. We try to compensate for the unavoidable air miles in cooperation with Climate Austria and thus at least support climate protection projects."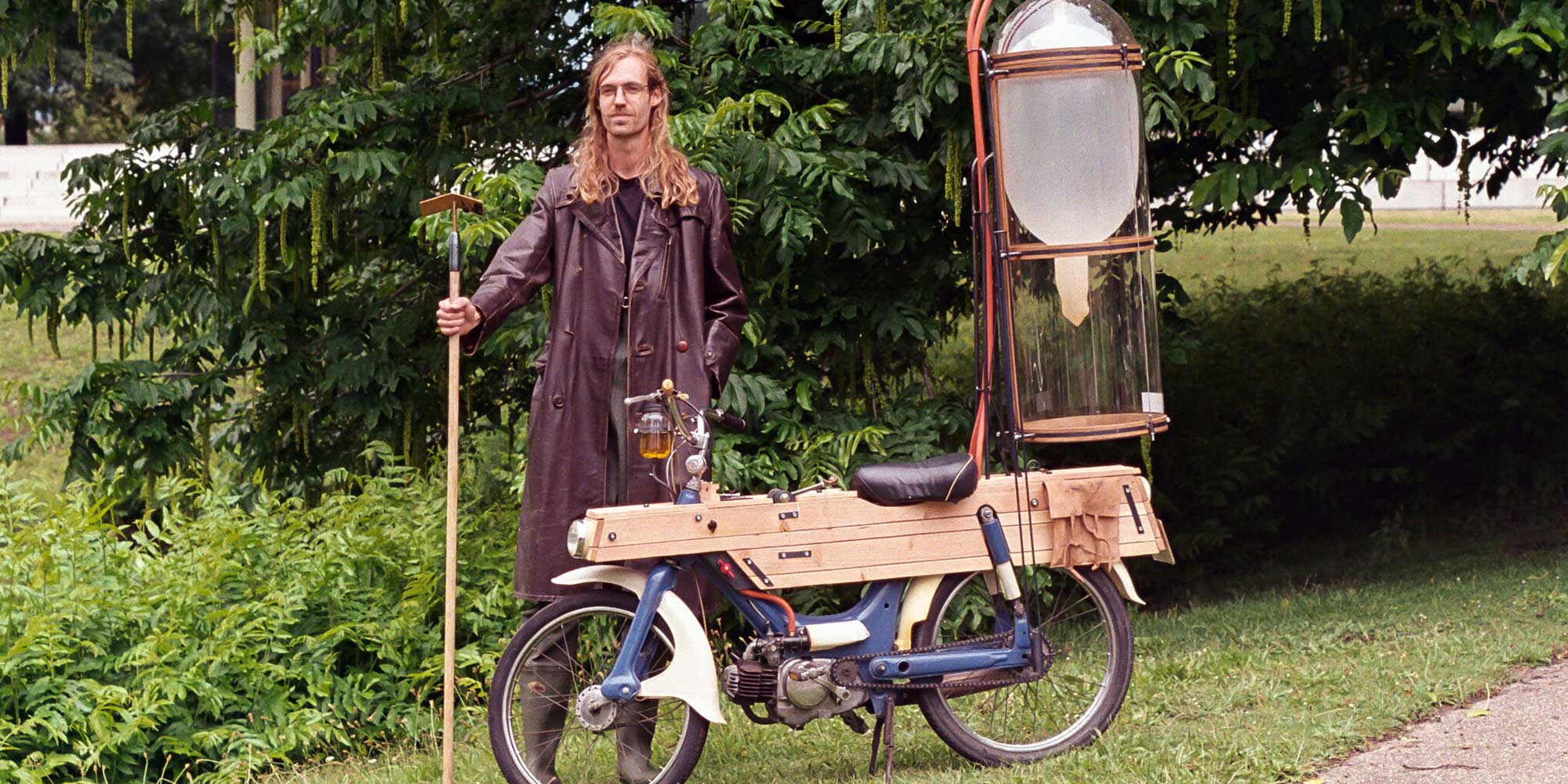 By bike and public transport in Linz
In the coming weeks, the festival team on site in Linz will mainly use public transport or bicycles as they prepare for the festival, which begins on September 7, 2022. This year's hotspot "Kepler's Gardens" on the campus of the Johannes Kepler University Linz is particularly inviting to be visited by tram or bicycle: "Together with LINZ AG we will again make it possible for festival ticket holders to use public transport in Linz free of charge this year".
In any case, the infrastructure of the JKU already offers enough space for many bicycles. During the festival, bicycle repair stations are planned so that the way back can also be made carefree." And if the bike has to stay put, our recommendation is: use public transport, carpool or try car-sharing." On the web you can find local e-car sharing providers such as tim-Linz, a service by LINZ AG LINIEN, the service provider MühlFerdl or one or the other car-sharing exchange.
The fact that many things also have to be moved from A to B before a festival (and also from B to A again after the festival) is another point in terms of mobility: "Even now during production, we are focusing on sustainable transport, where we try to make set-up and dismantling as practical as possible. We get support for the transport via the cooperation with the electric vehicle manufacturer Graf Carello."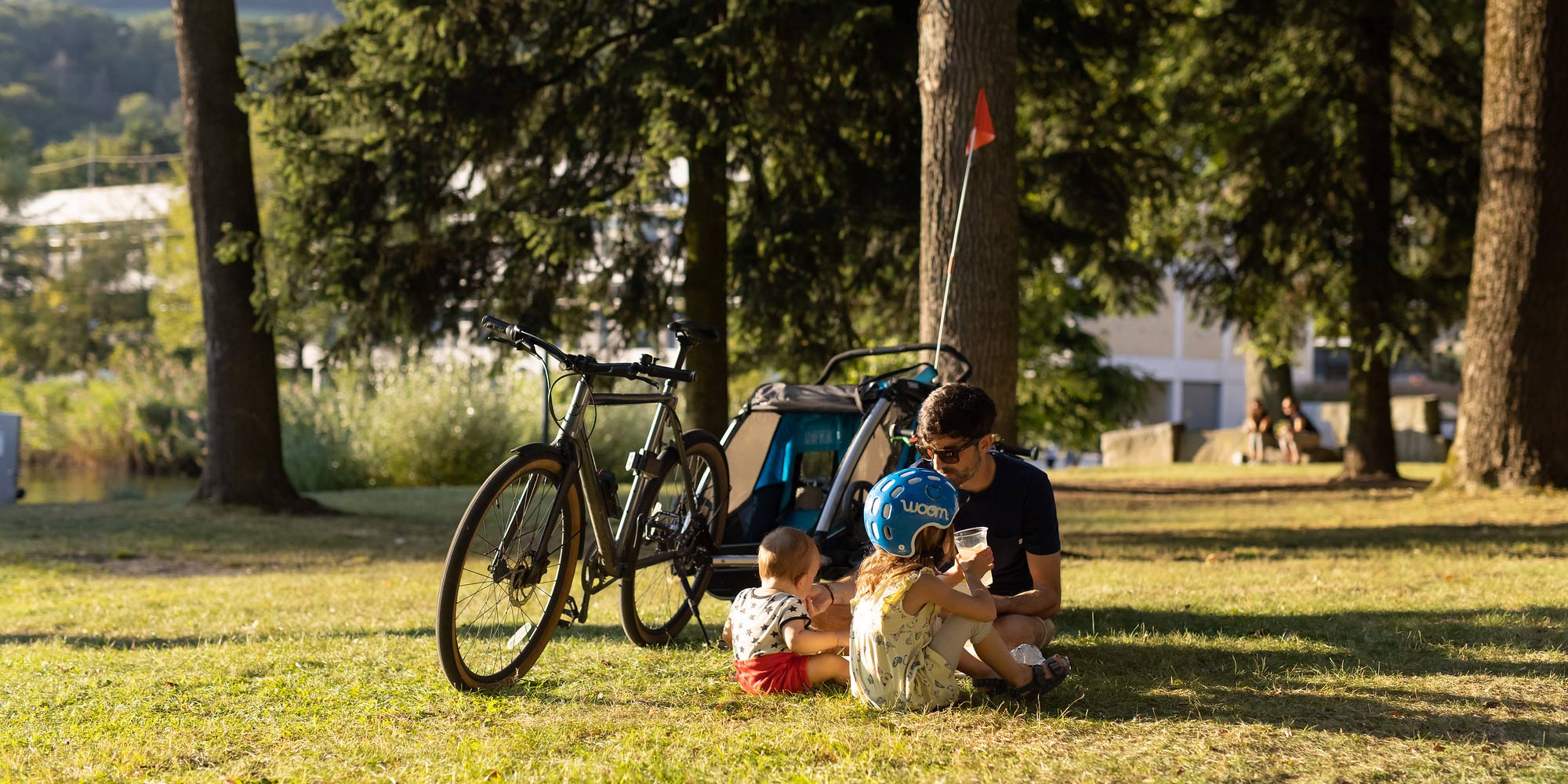 Rethinking, even before the festival
Especially the topic of mobility takes up a lot of space in the run-up to a festival of this dimension when it comes to organising this event, as Christl Baur continues: "Before every business trip we think about whether it is really necessary or whether an online meeting is not more effective after all. Is there any added value in travelling to another place in the world? In our cooperation meetings, we work on this with our partners day after day."
Awareness is the new word for it. Talking about it, making others aware of the problem. And that all these considerations become self-evident and lead to a new standard. "Many of our partners see it the same way we do."
And how do the visitors travel?
"We still know far too little about how our visitors actually travel to the festival." Christl Baur definitely sees a need to catch up here: "This year we want to create the necessary data basis and ask the visitors about it so that we can take further steps in terms of mobility and sustainability at the coming festivals. But already at this year's festival we would like to at least visualise the CO2 footprint of our visitors and illustrate our fields of action on site".
After the festival we will continue with the analysis: "We will look at what we have implemented and what we have not. Where do we need to pull further levers? We will make the survey of the status quo transparent and the data will eventually flow into a report that will also give us recommendations for action for the next few years."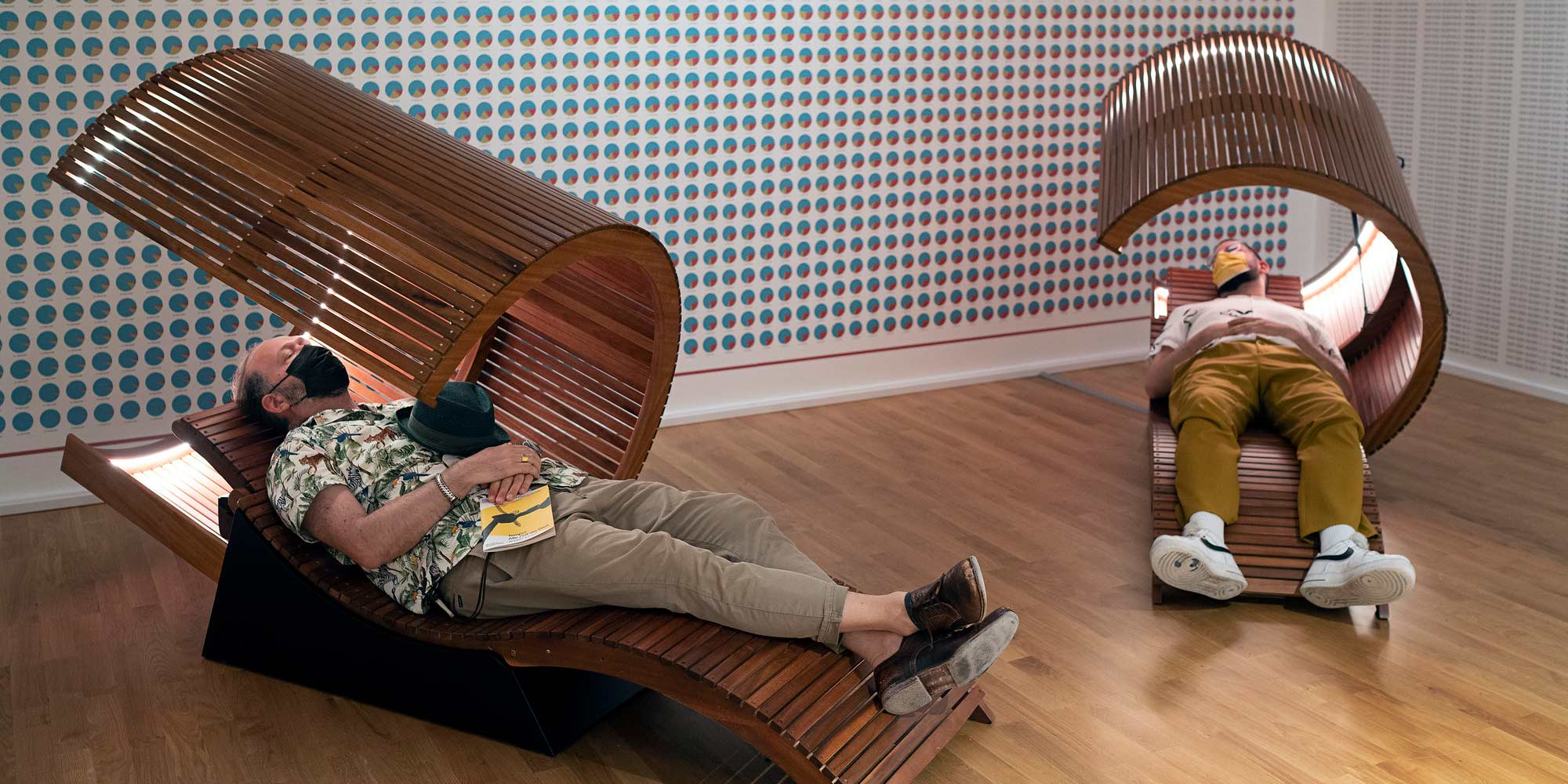 Which is better? A walk in the forest or a visit to the festival?
Before we let Christl Baur cycle back to the office, we ask a provocative question: Which is better: a walk in the forest or a visit to a media art festival?
"A walk in the woods is certainly not the worst idea, or even sleeping a little longer every day, which Tega Brain and Sam Lavigne's inspiring work "Perfect Sleep" invites us to do, because the more we sleep, the less energy we consume, in short. However, the crises on our planet tend to increase and only together can we master them. The question "But How?" will run through the festival programme, revealing many ideas and possibilities on how we can move into our shared "futures"."
"It's definitely a good idea to take a nice walk in the woods. Nonetheless, a visit to Ars Electronica can be a sustainable one for society-if it enriches one's own thinking, if ideas, thoughts and impressions are taken with you that lead to rethinking and action. And if your own community benefits from it, which we certainly hope it will, we look forward to seeing you (again) in Linz!"
A journey that can become sustainable
As is so often the case, the possibilities for making a difference lie in the many individual actions of the whole. Without the cooperation of visitors, artists and partners, the Ars Electronica Festival team alone will not be able to make this event more sustainable.
This year one of these partners is Klimaticket Ö, as you will be able to tell by the festival passes, which are also valid as a public transport ticket for the city of Linz during the festival. But that's not all: Klimaticket Ö will also be part of the festival with an installation on site, in order to take joint steps with all visitors, artists and other festival participants toward a more climate-friendly future. And this much we can say: you will also get the chance to win a great prize.
"The added value of coming together and taking the knowledge out into the communities, that has a long-term value that justifies organising a festival like this," says Christl Baur. "However, the initiative is something we cannot take away."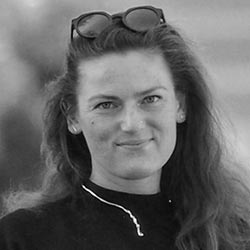 Christl Baur is Head of Ars Electronica Festival, researcher with an interdisciplinary background in art history, cultural management and natural sciences. She is particularly interested in the connection between aesthetic and social practices that revolve around collaboration and experimentation and challenge social, political and economic protocols. Her research spans topics such as video art, new media technologies, computing, biotechnology and interactive art, and she works at the intersection of art and science. She works closely with artists whose practice lies at the intersection of art, science and technology.