"With electronics, a progressive element has entered our technical world, whose influence is not limited to industry and research, but intervenes in all areas of life. This has set in motion a development that opens up astonishing and fantastic aspects, but in other respects also arouses criticism and scepticism."

With these words, Herbert W. Franke began the introductory text to the first Ars Electronica Festival in 1979. A text in which one need only replace the word "electronics" with a contemporary buzzword such as digitalisation, artificial intelligence or the like, and the text is once again up-to-date after 43 years. Much is now being written about the pioneer Franke on the sad occasion of his passing, but one can hardly describe the visionary power of Herbert W. Franke better than with these, his own words. Together with Hannes Leopoldseder, Hubert Bognermayr and Ulli Rützel, he laid the foundations of Ars Electronica in 1979 and, with his vision of a consistent connection between art, technology and society, formulated a timelessly relevant model for meeting the constantly new challenge of shaping the future. We will not only miss his constant curiosity, his irrepressible urge to discover, his courage to connect things and cross borders, but also his critical voice against superficial trends and fashions that do not do justice to the actual depths of all that he knew how to recognise and shape with science and art.
It was the late 1970s when Herbert W. Franke docked at the creation of Ars Electronica – not yet knowing himself to be responsible for the beginning of a long journey. While researching experts in the field of microelectronics and art, another co-founder, Hannes Leopoldseder, came across two of his books that fascinated him so much that the two met in person a short time later and, together with Hubert Bognermayr and Ulli Rützel, launched the first Ars Electronica Festival in 1979.
"Ars Electronica is not the bottom line behind a past development but a sign for new ones and for the discussions that will hopefully ensue before the chances for any kind of intervention are missed."
Herbert W. Franke's vision has become reality today and is still an essential element of each and every festival. His planned exhibition "Ars ex Machina" at the Künstlerhaus Wien did not become reality, but the collaborative project "Ars Electronica", did, which has been ongoing since 1979.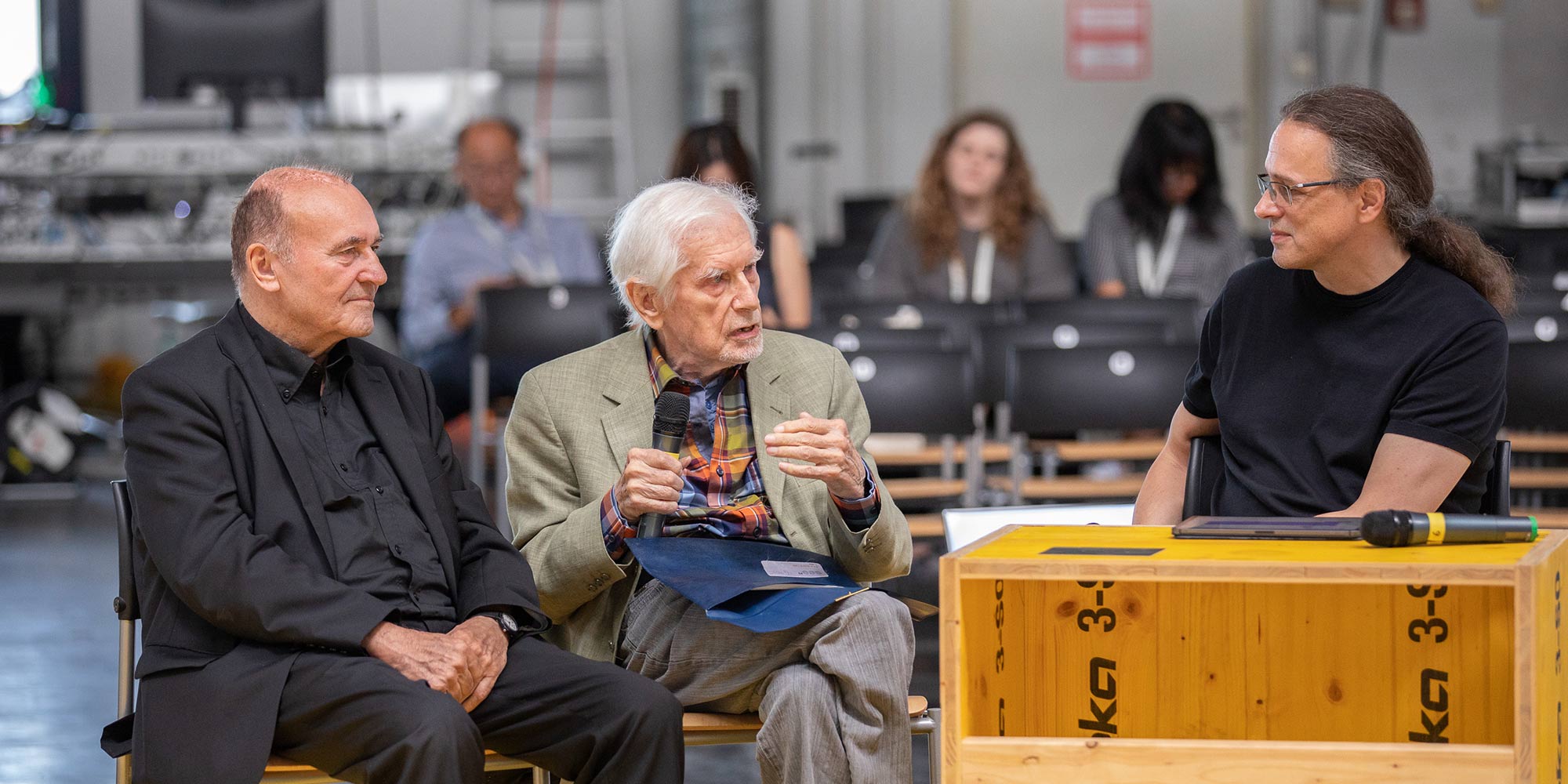 Herbert W. Franke not only studied physics, mathematics, chemistry, psychology and philosophy at the University of Vienna, was the author of numerous science fiction novels and an avid cave explorer. Computer art fascinated him from his earliest years, when computers were first used to create images. Thus he also created his own computer graphics and, through his preoccupation with "digital images," has moved ever closer to the two fields of art and science.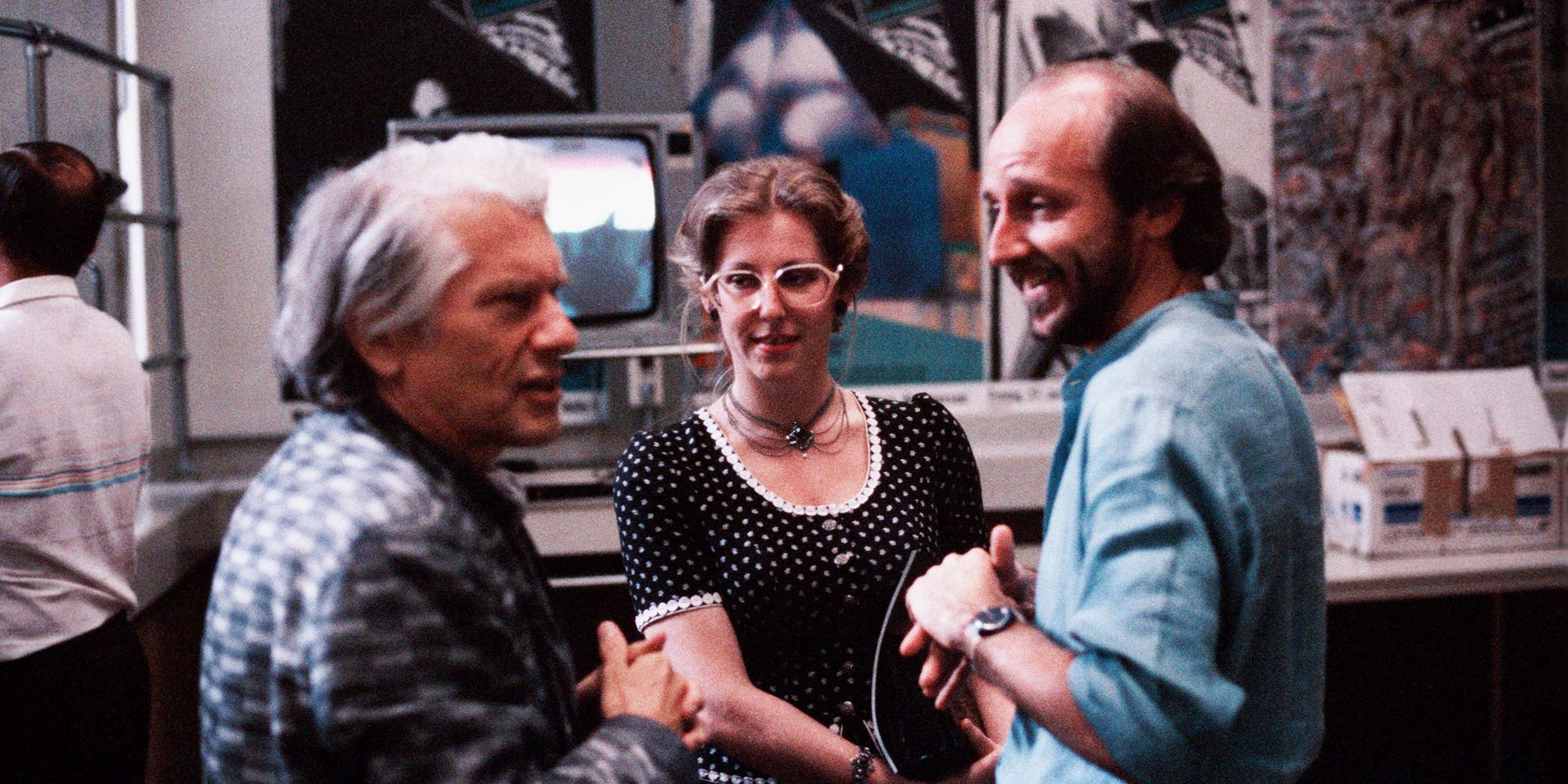 At the Ars Electronica History Summit, which took place in 2019 at the 40th anniversary of Ars Electronica in Linz, Herbert W. Franke himself once again spoke about the connection between these two worlds:
"[The point is] not only the pleasure of some image, but also a growth in knowledge that can be achieved in this way. And that's where I saw that the computer can play an important role and that it's quite worthwhile to use the computer to create images that fulfill exactly this function: To disseminate knowledge and make it applicable."
On Saturday, July 16, 2022, Herbert W. Franke passed away. His vision and inspiration will live on, not only at Ars Electronica.