In part one of our blog series on the subject of sustainability at the Ars Electronica Festival, we took a look at whether it's justified, especially in these controversial times of the climate crisis, to host an international festival, to invite people from all over the world and have them travel to Linz, and how mobility can function around an international festival. Now, in part two, we'll turn our attention to the "hard facts" that constitute a festival: We'll take a look at what kind of location it needs, how the event equipment and technology can be sustainable, briefly touch on the subject of architecture and, last but not least, we'll devote ourselves to the simple basic needs (not only) for hosting a festival: Energy, water, sanitation.
Veronika Liebl undoubtedly has the best overview of these topics, since she's been responsible for the finances and the entire organization of the Ars Electronica Festival for 12 years, now in the role of Managing Director Festival/Prix/Exhibitions.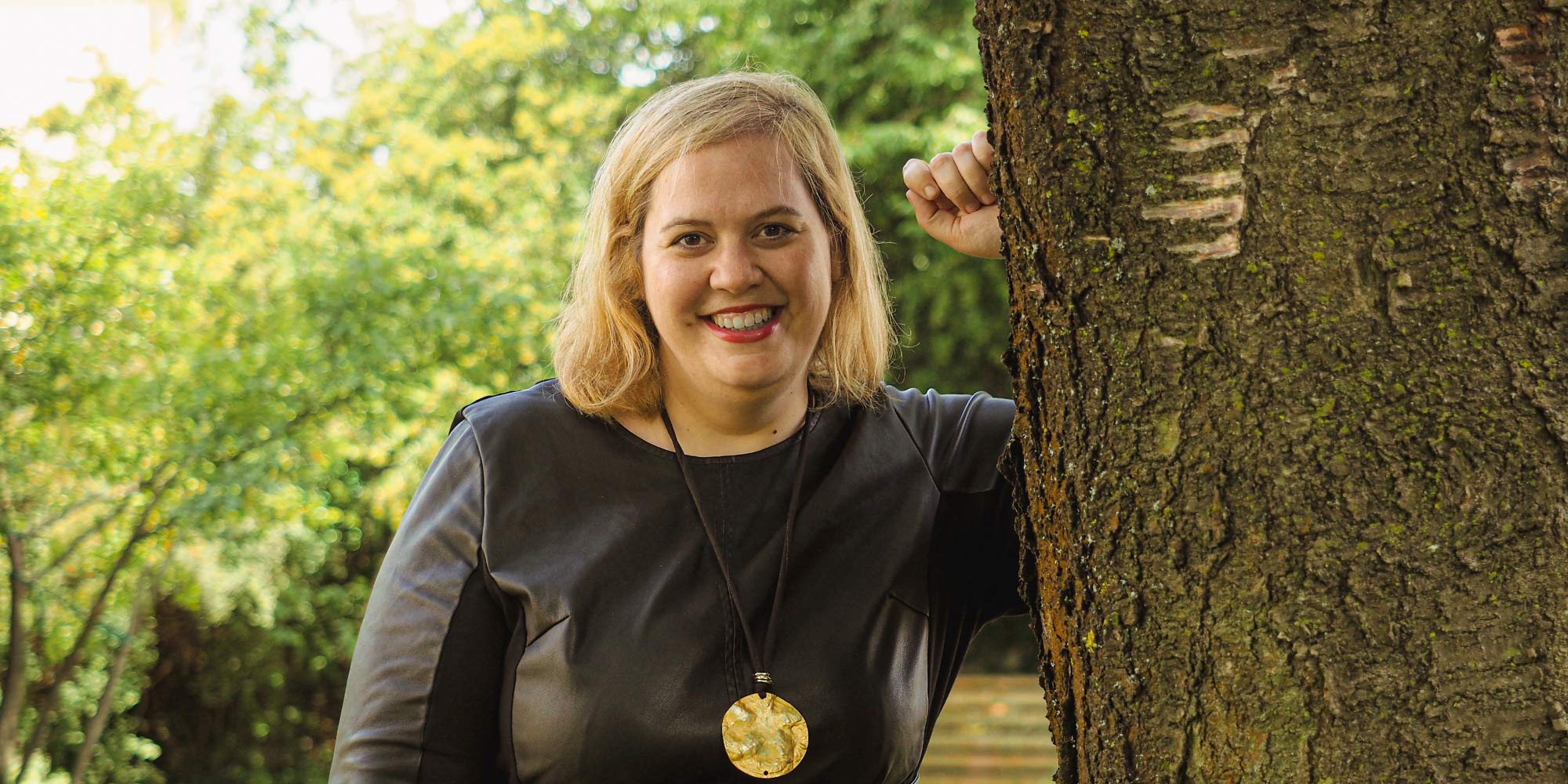 As we begin our conversation, she establishes right away that the goal is not to create the "perfect festival," but rather this year's priority is to work with all suppliers, partners and vendors to identify issues, raise awareness and propose solutions. "We're collecting data, evaluating products and supply chains, and looking at how we can make this more sustainable." In doing so, however, they would also face challenges such as the current supply shortages, which also have an impact on the procurability of sustainable materials. However, the company also tries not to purchase new materials, because that is not sustainable either.
The topic of circular material flows (which is the subject of this blog post in more detail) is crucial: How can I increase the proportion of environmentally friendly materials and find alternatives to conventional raw materials? By thinking in cycles, Veronika Liebl means, for example, that we as a festival use elements of the festival architecture from previous years and that these are either stored again after the festival or fed back into the material cycle.
"For example, we get IBC containers provided by Spitz that are no longer utilizable in the food sector. At the festival, they serve as a guidance system for us, and afterwards we pass them on to people who can still use them for something – in agriculture, for example." As another example, she cites scaffolding from the Ringer company that will be reused in the construction industry after being used at the festival.
JKU's parks, some of which will be decorated with exhibits, need to be protected as best as possible, and care needs to be taken about what is put on them and how to restore nature after use. For this purpose, an arborist and green space caretakers are also called in. Additional measures such as accessibility at the festival site or the avoidance of litter advertising are a matter of course, she adds.
"In this context, it is also important for me to point out our cooperation with the Climate Alliance (Klimabündnis) and to thank them for their excellent advice. On the one hand, we cooperate with existing Climate Alliance partners and also try to win new partners. By the way, for all those who are interested in Upper Austrian climate leading companies and topics, I can recommend the "Climate Action Days" of the city of Linz!"
With these partners, she said, it would then be possible to talk together about strategies for sustainability development in the city of Linz, develop new ideas and implement them together.
Another important partner on the road to greater sustainability is AfB – Work for People with Disabilities. Since 2019, Ars Electronica has been equipped by the company with IT equipment that will be returned after the festival. AfB specializes in the reuse of discarded equipment from various IT operations. The equipment is inventoried, certified wiped, tested, cleaned and re-marketed with a 1-year warranty. You can read more about the company and the process here on our blog.
In terms of energy, water and sanitation – in other words, the use of basic resources – the goal is to use electricity from renewable sources when possible, use water-efficient plumbing fixtures, and again, create awareness by surveying where improvements are needed. "We are lucky that we can use the infrastructure of the JKU, which means we don't have to resort to temporary solutions like mobile toilets," says Veronika Liebl, "We can also use tap water at the university campus and wherever that is not possible, water dispensers are available." With Aqua Alpina, we have a partner on board who is also strongly committed to sustainability. The 19L bottles can be refilled up to 80 times, and at the end of their life they are reintroduced into the recycling cycle. And within the company, too, the company relies on all-electric vehicles powered by 100% green electricity, to name just one measure. "Please bring your own bottles for the water dispensers to save cups," is the message here. Those who forgot their bottle at home can borrow one at the info desk in Kepler's Gardens.
"One topic where we're not yet where we'd like to be, but which we definitely want to address, is the sustainability of the festival website or the Ars Electronica websites in general."
For example, one could work more with text, rely less on images and videos, and generally streamline the structures. As a first step, Ars Electronica has already switched to eco hosting and is designing its mailing to be "green." The festival website has been made more sustainable and accessible by reducing the amount of data, taking into account the guidelines of the WACA – Web Accessibility Certificate. "But here we're still in the early stages, we're still working on the design, with the long-term goal of making all Ars Electronica websites more sustainable."
Last but not least, however, greater sustainability requires not only the use of more energy-efficient event technology, but above all awareness-raising among the team: lighting should be used sparingly, projectors and screens should be turned off overnight, and these simple measures should be incorporated into production processes. "We all strive to reduce our footprint in our daily festival routine – but it takes time for all measures to really become a habit and thus a matter of course."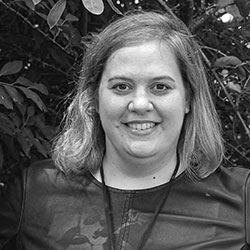 Veronika Liebl is currently Managing Director at the department Festival/Prix/Exhibitions of Ars Electronica. She studied economic and business science at Johannes Kepler University in Linz (graduated in 2010) with study visits at Harvard University (US) and Université de Fribourg (CH) and has an interdisciplinary background in non-profit and innovation management. Since 2011 she is in charge of cultural management and European project development at Ars Electronica Linz and serves as a member for the Linz' city culture council and Linz' UNESCO City of Media Arts Executive Board. She leads Ars Electronica's European collaboration projects in the field of culture, research & education and developed, launched as well as executed in this position – together with her team – numerous EU projects such as the STARTS Prize, DOORS (Digital Incubator for Museums) or the European ARTificial Intelligence Lab.