The European Commission's S+T+ARTS Prize is going into the next round! This is the eighth time that Ars Electronica and its consortium partners Bozar, Waag, INOVA+, T6 Ecosystems, French Tech Grande Provence and the Frankfurt Book Fair have announced this prestigious European Commission prize. Two prizes, the Grand Prize – Innovative Collaboration and the Grand Prize – Artistic Exploration, each endowed with €20,000, will be awarded to innovative projects at the interface of science, technology and art. The focus of both prizes is on innovative collaboration between industry or technology and the artistic field, as well as artistic research and works that have great potential to influence or change the perception of technology.
From applications for the safe use of smart home devices to the innovative, resource-saving use of waste – the variety of topics covered by the projects already submitted in recent years is enormous. The international jury of experts is looking forward to receiving submissions from a wide range of fields and disciplines. Among others, projects from the fields of new media applications, human computer interaction, machine learning, biotechnology, art & research, environmental technology, materials research, smart cities, citizen participation and empowerment, robotics, quantum technology and many more are cordially invited for submission. For your inspiration, you will find below a small excerpt from the topics of the last years and the corresponding winning projects.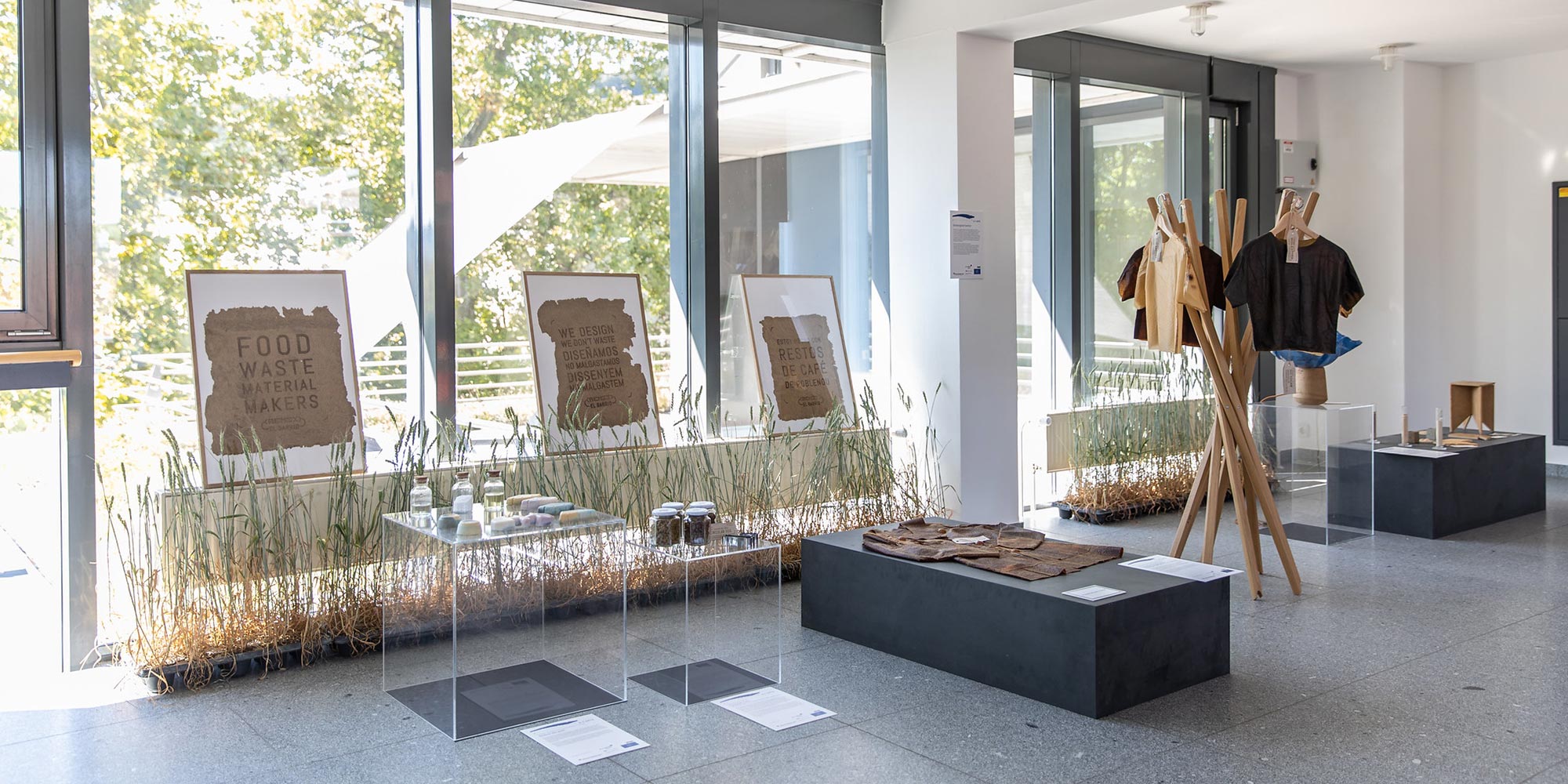 A world without waste
260,000 tons of food are thrown away every year in Catalonia. This corresponds to the food needs of 500,000 people. The project "Remix el Barrio, Food Waste Biomaterial Makers" aims to combat food waste with innovative concepts. The members of the project considered how food waste could best be collected and disposed of and what uses it could be put to. They experimented with different materials and tested different manufacturing techniques. The creativity of those involved and the close exchange with like-minded people resulted in a number of new methods, materials, products and services. For example, paper and packaging are made from coffee bean shells, lamps, chairs and tiles are made from olive pits, avocado pits are turned into natural dyes, waste oils are made into soap and orange peels are the raw material for jackets. In 2021, the initiative "Remix el Barrio, FoodWaste Biomaterial Makers" was awarded the Grand Prize – Innovative Collaboration for its creative and productive approach to food waste.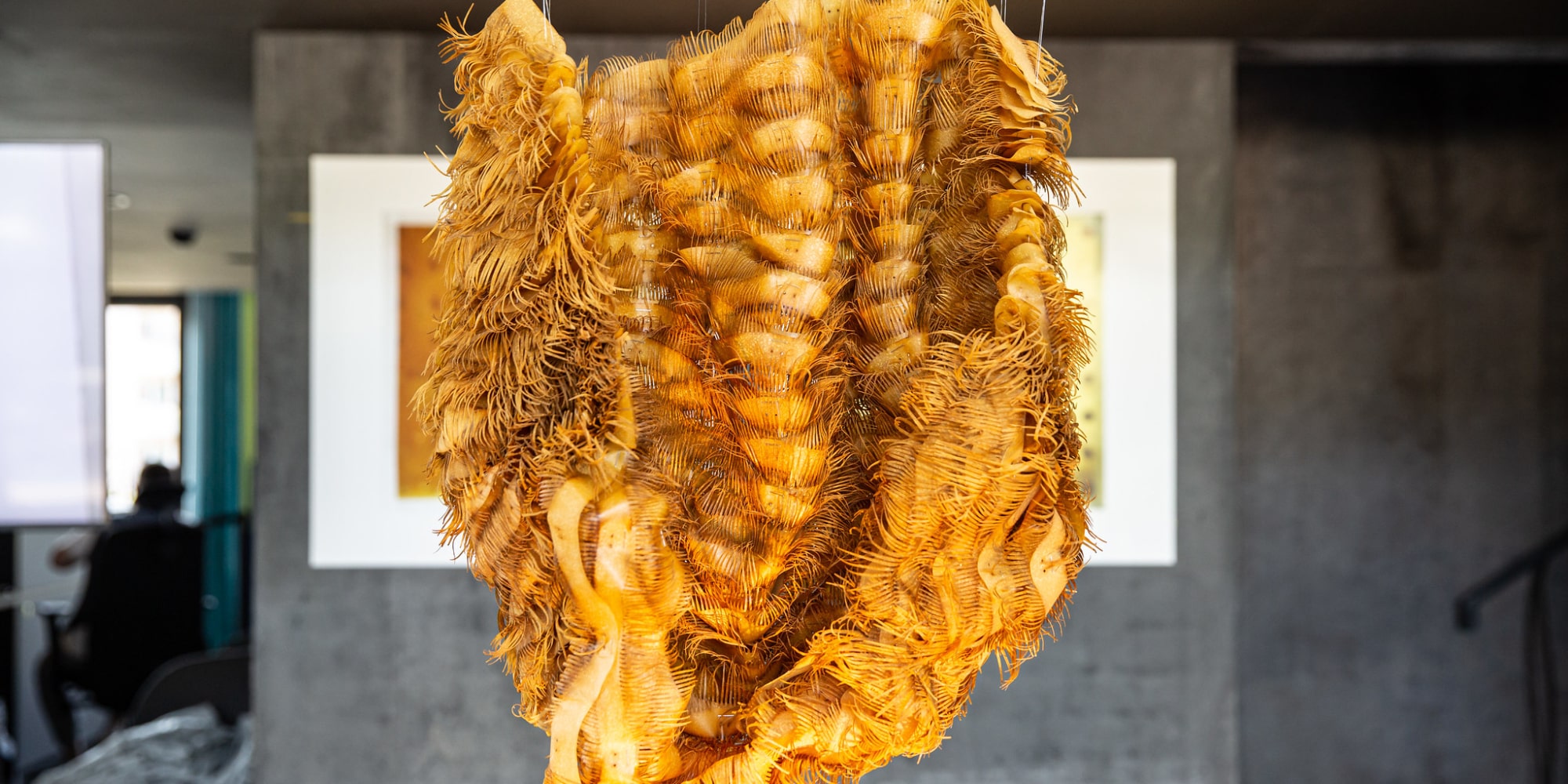 How to design a world without waste? "Design by Decay, Decay by Design", the project by architect and installation artist Andrea Ling is about the development of new biomaterials through the process of natural decay. Waste material becomes new source material. Andrea Ling has taken different approaches in this project: One involved extracting enzymes from fungi and human saliva, which were then introduced for transformation into biocomposites. In another experiment, different strains of Streptomyces were used to colonize cellulose and other bioplastics to transform them. Ling also studied how different types of fungi, such as black and green molds, can transform and selectively degrade materials in mixed cultures. With "Design by Decay, Decay by Design," Andrea Ling received the 2020 Grand Prize – Artistic Exploration for her innovative attempt to create perishable materials that help restore the environment.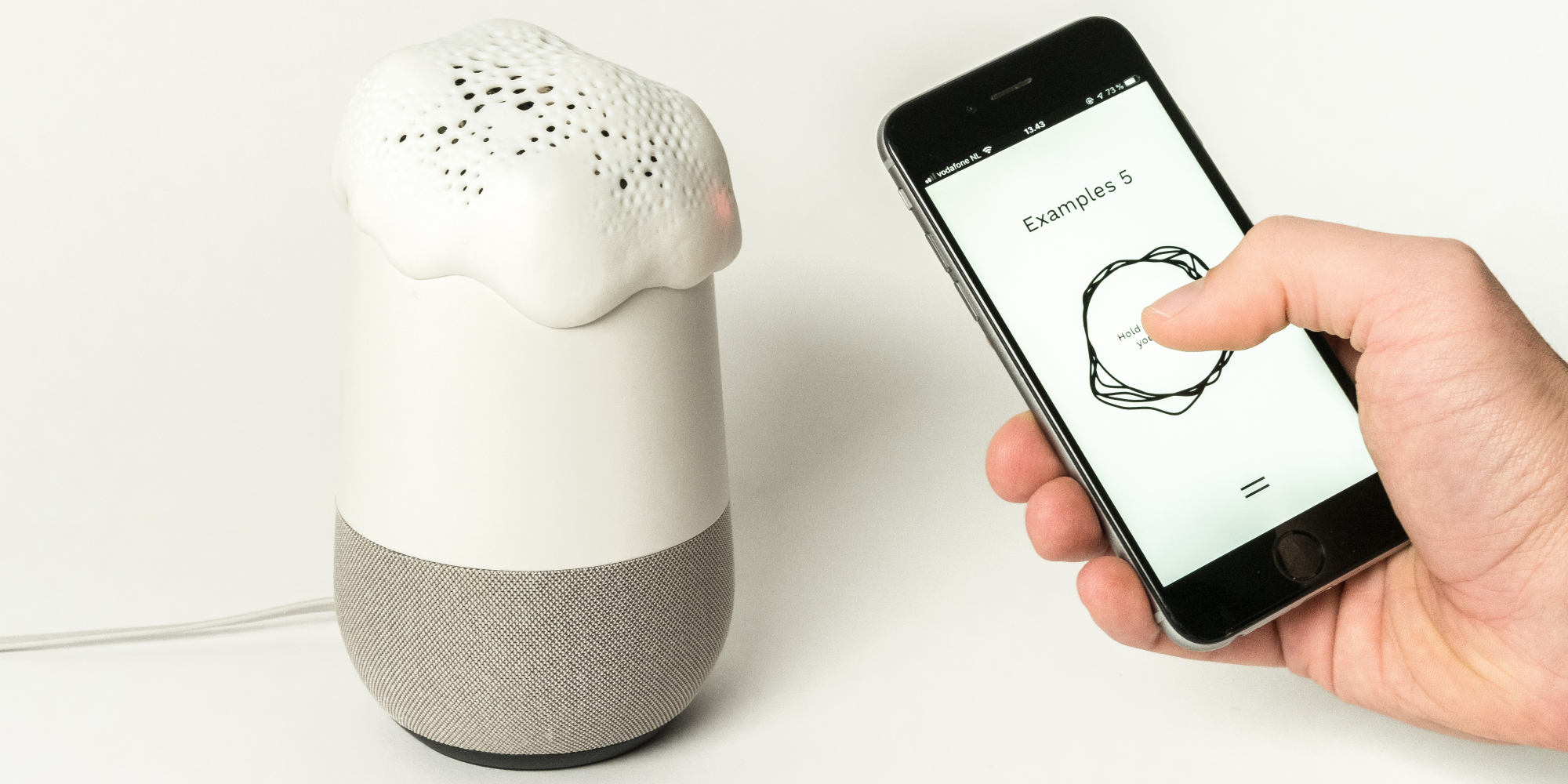 Smart Home, Smart City
Many households already have them, smart speakers that constantly listen to the voice of the occupants and wait for questions and instructions. This is very convenient in many situations, but this constant listening can quickly be perceived as unpleasant. "Alias" is an adaptive "parasite" designed to give people more control over their smart home assistants in terms of customization and privacy. Through a simple app, users* can train "Alias" to respond to user-defined alarm words. The "parasite" is placed on a smart-home assistant and controls it by sending a constant, quiet noise to the microphone, preventing the digital assistant from eavesdropping on people in the room. "Project Alias" won the 2019 Grand Prize – Artistic Exploration as a way to use new smart technologies without giving up all privacy.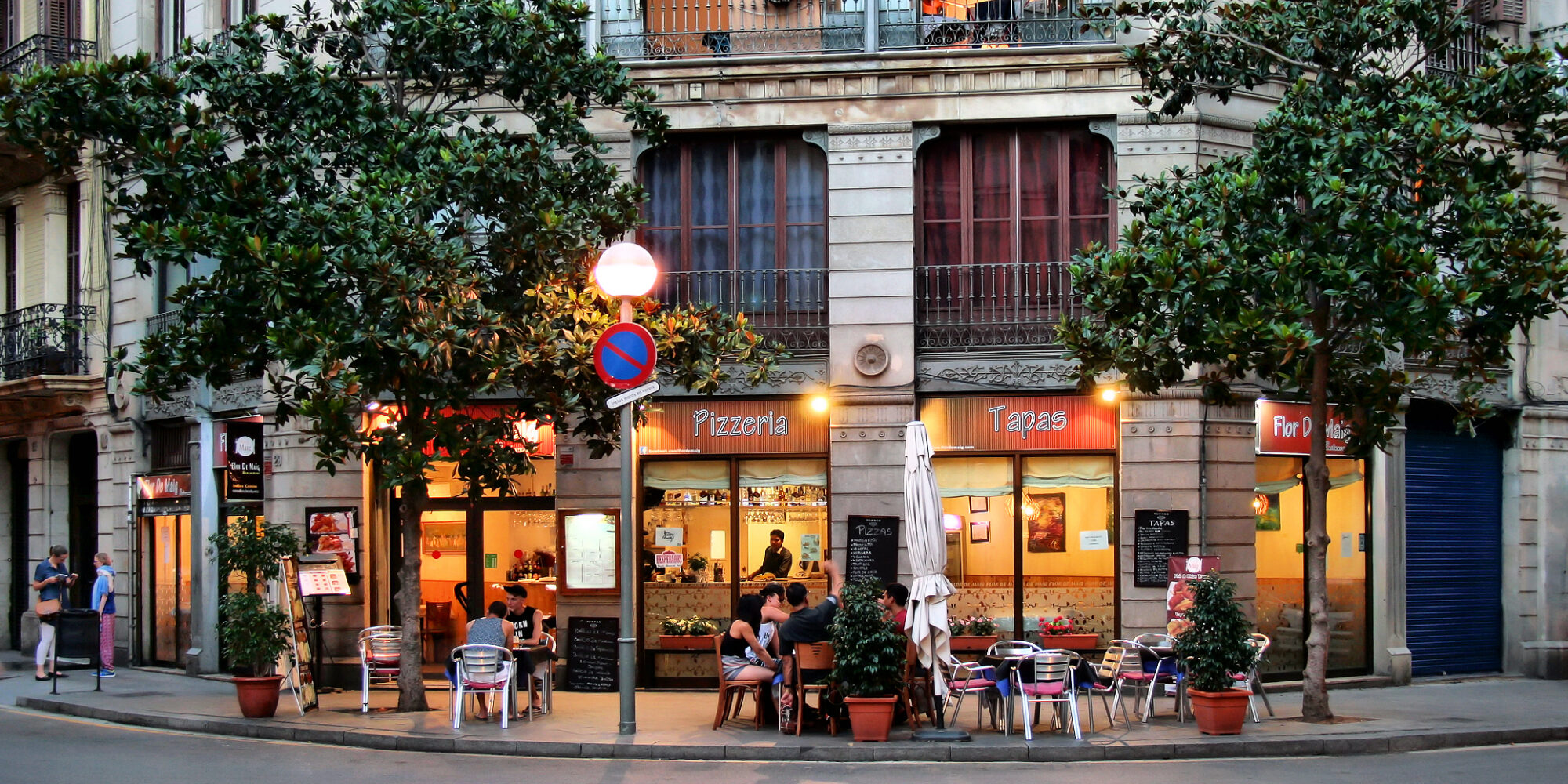 From Smart Home to Smart City. Ciutat Vella's Land-use Plan project represents a new form of urban planning that puts citizens at the center of the process. The development concept, which aims to balance economic development and quality of life, is based on a fully participatory democratic approach involving thousands of citizens. The central district of Barcelona has a dense and unprotected population living in a fragile urban morphology. At the same time, it has a high rate of economic activities – specialized in leisure activities – that have a negative impact on the quality of life of residents, such as noise, cleanliness, people in public spaces and increasing logistics. With the help of modern digital technologies, the project aims at the common good in the urban space, where not everything is subjected to capitalist expansion, but a balance between social, environmental and economic requirements is found together, and won the 2019 Grand Prize – Innovative Collaboration for it.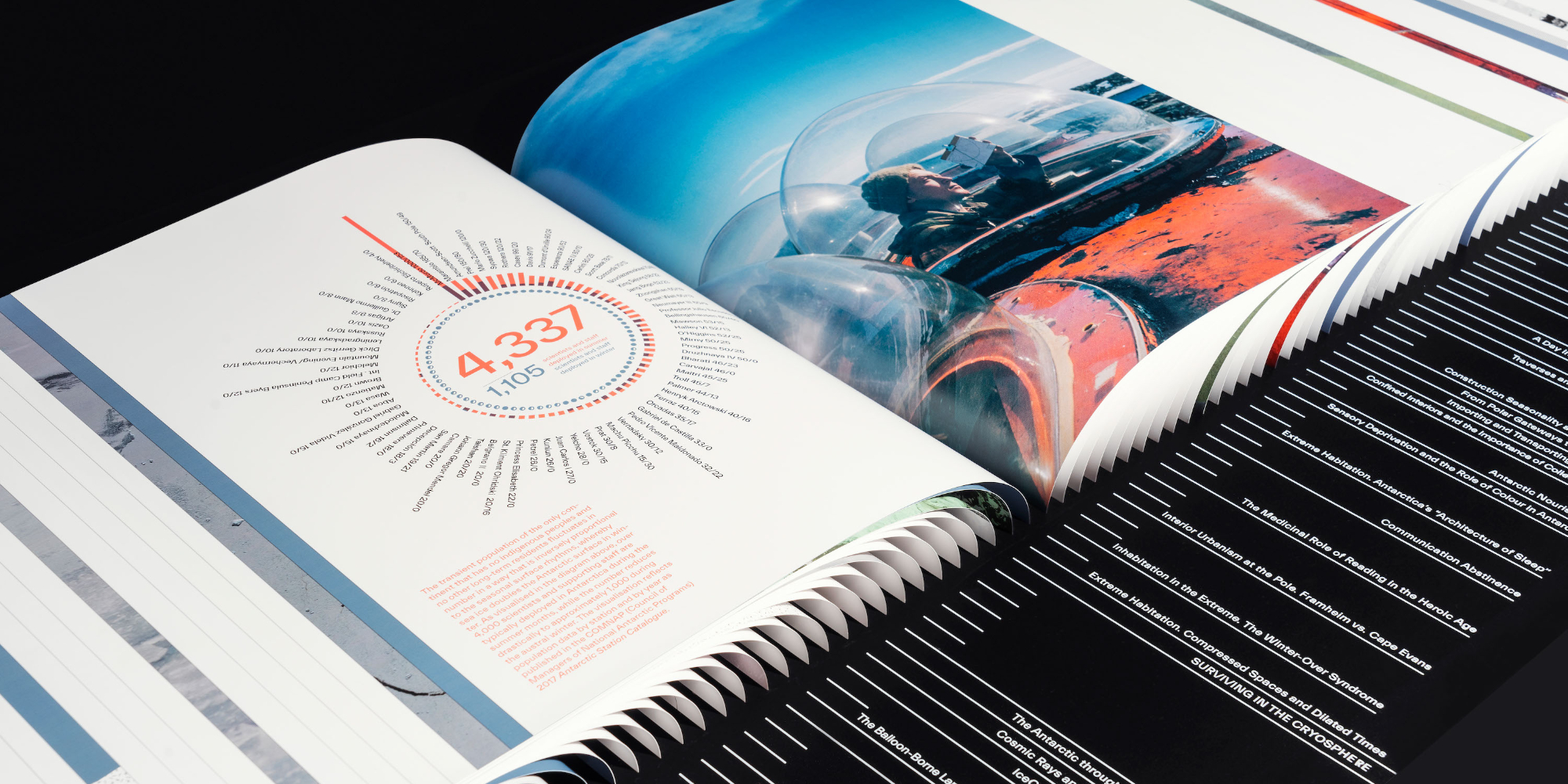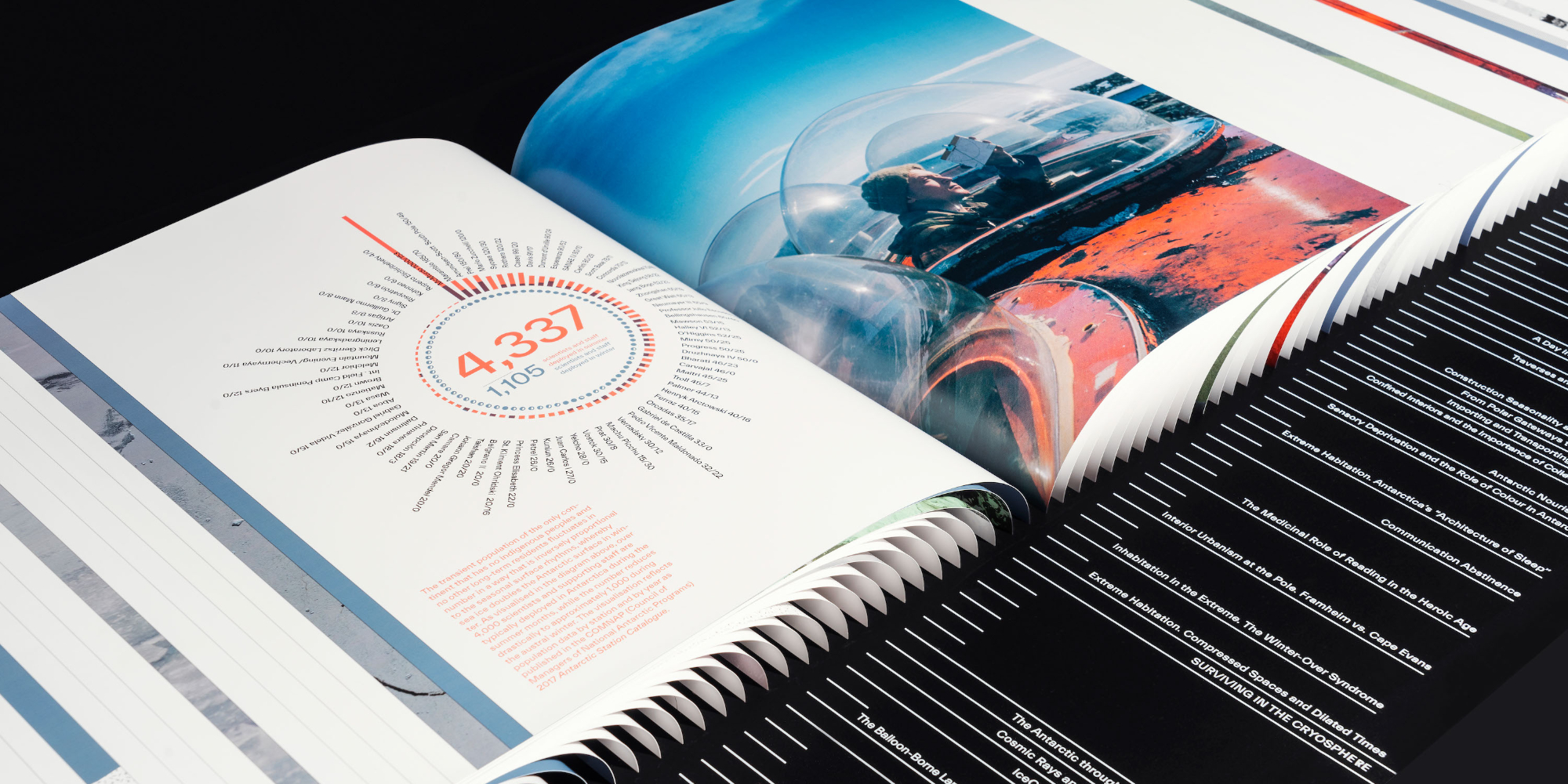 Of nature and societies
Antarctica is our largest planetary archive, comprising 10% of the land mass, 70% of the freshwater and 90% of the ice of planet Earth. "Protecting Antarctica is protecting our own species" is the core message of Giulia Foscari's Antarctic Resolution project. The transnational and multidisciplinary collective initiative aims to raise awareness of Antarctica's central importance in the global ecosystem, mobilize the public to advocate for Antarctica, and promote Antarctic resolutions. For this effort, the 2022 project was awarded the S+T+ARTS Prize in the Grand Prize – Innovative Collaboration category. The international jury, which included Francesca Bria (IT), Andres Colmenares (CO/ES), Asako Tomura (JP), Lucía García (ES) and Alexander Mankowsky (DE), wrote in their statement:
"It opens up new perspectives and insights by leveraging the means and powers of art as a research practice as well as a way to enable awareness and concern, participation and involvement."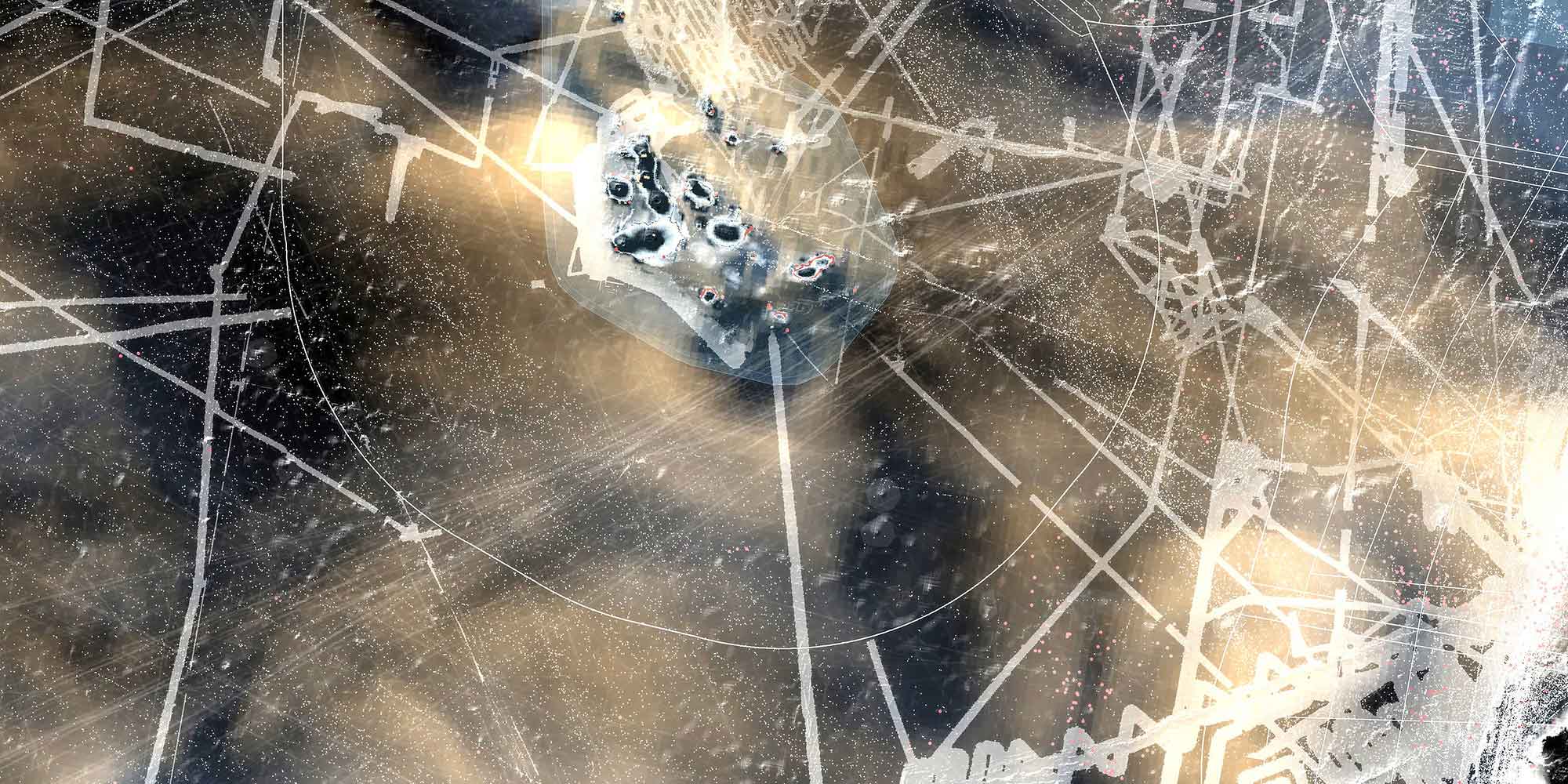 It is the most dynamic and sensitive component of our living planet. The ocean is in a new phase of its dynamic history, marked by the intensification of the impact of human activities on planetary systems. "Oceans in Transformation" is about ocean acidification and overexploitation of virgin forests, overfishing and ocean warming, increased use of natural resources in coastal areas, and sea level rise. John Palmesino and Ann-Sofi Rönnskog's Territorial Agency has gathered and linked images and data that are usually rarely associated with each other. They show unmistakably the impact we are having on the oceans, while making us aware of what is ultimately at stake. With its cross-disciplinary discussions between scientists and activists to strengthen agency, Territorial Agency received the S+T+ARTS Prize 2022 Grand Prize – Artistic Exploration.
Submissions for the S+T+ARTS Prize 2023 can be made until March 3. An overview of all current Ars Electronica Open Calls can be found here and also on our social media channels.