The ArTS Production Grant for Swiss Artists was made possible through a two-year-agreement developed by Ars Electronica and supported by the Swiss Arts Council Pro Helvetia. The ArTS Production Grant fosters artistic creation at the nexus of ArTS (Art, Technology, Society).
The ArTS Production Grant will support an individual artist or an artist group who holds Swiss nationality or has their residence in Switzerland, to develop a new project or an extension of an existing project, that will be premiered at the Ars Electronica Festival September in 2023.
2023 Selected Artists
Dorota Gawęda (PL/CH), Eglė Kulbokaitė (LT/CH)
BROOD
The Second Body
The proposed project BROOD focuses on the integral weirdness of the world – the running trope in both the scientific investigation and the folkloric tales which function as interfaces for interaction with the surroundings. Taking the form of a multi-channel video installation and combining a range of footage: from scenes shot on location, staged green screen material, CGI to algorithmically generated sequences and found footage.In the project we will think through interactions and processes of fundamental particles of nature and a brood of spirits of vernacular belief as not only metaphors but interfaces and processes that hold potentiality for a radical reimagining of our world — in which human and nature, human and nonhuman, are thoroughly imbricated.
Credits
CERN, Collide Residency
Bios
Dorota Gawęda (PL/CH) and Eglė Kulbokaitė (LT/CH) are an artist duo based in Basel. They graduated both from the Royal College of Art in London in 2012. They have exhibited at Kunsthalle Mainz; EPFL Pavilions, Lausanne; Shedhalle, Zürich; Kunstraum Niederoesterreich, Vienna; CCS, Paris; Kunstverein Hamburg; Istituto Svizzero, Palermo/Milan; Swiss Institute, New York; Julia Stoschek Collection, Düsseldorf; Kunsthalle Fribourg; Lafayette Anticipations, Paris; Palais de Tokyo, Paris; Athens Biennale; Kunsthalle Basel; ICA, London among others.
www.gawedakulbokaite.com
Jury Statement
Jury Members: Giulia Bini, Magda Drozd, Martin Honzik
The ArTS Production Grant Open Call organized by Ars Electronica and supported by Pro Helvetia, garnered an exceptional response, with 77 submissions of remarkable diversity in terms of themes and artistic styles. These included various formats, such as concert-like performances, interactive installations, thought-provoking video and film work, and innovative online projects.

The jury process was marked by constructive discussions, with the main focus being to select submissions that not only dealt critically and conceptually with the issues between art, technology, and science but also expressed this reflective process through tools and methods unique to this field. The aim was to identify a Swiss media art scene, with a special Swiss dialect of media art, which could then be shared with other cultural circles at the Ars Electronica Festival.

Among the impressive artists in the Swiss art scene were Dorota Gawęda and Eglė Kulbokaitė, who have developed an original language influenced by scientific investigations and emerging technologies. Folkloric tropes converge in their works, which probe the complexities of a contemporary landscape shaped by science-related discourse and technological advances. Their exploration of these fields enables an elaborate, critical mode of storytelling with innovative aesthetics.

Their project, BROOD, challenges the illusory promise of an intact subjectivity separate from the environment by looking into the unknown and the invisible. BROOD brings the idea of scientific objectivity into conversation with Slavic syncretic belief systems, and explores "the integral weirdness of the world," which the artists identify as "the running trope in both the scientific investigation and the folkloric tale." The jury was impressed by the project's ability to push the boundaries of media art and bridge the gap between art and science.

Overall, the jury process was characterized by fruitful and critical discussions, which resulted directly from the high quality of the submissions. The impressive range of submissions showcased the diversity and creativity of the Swiss art scene, with artists representing a mix of backgrounds, including Swiss citizens living abroad and foreign artists based in Switzerland. The selected project, BROOD, by Dorota Gawęda and Eglė Kulbokaitė, stood out as an exceptional example of media art that challenges the core questions of the Open Call, resonating with the theme of Ars Electronica. The project's ability to explore the complexities of a contemporary landscape shaped by science-related discourse and technological advances through innovative aesthetics and storytelling impressed the jury. The project that was selected for the ArTS Production Grant is considered a benchmark for future submissions, serving as a guide for the Swiss art scene to explore media art that breaks new ground and connects art with science.
Magda Drozd
Magda Drozd is an artist whose work spans music, sound art, and composition. Her approach to music is experimental and boundary-pushing. Utilizing a diverse array of influences and techniques, she creates distinctive and alluring soundscapes that delve into intuitive and speculative perceptions of the world through sound. Her music was published on the labels Präsens Editionen and Hallow Ground and her sound performances and installations were shown in many institutions in Europe. In addition to her solo work, she also composes for film, video art, theater, and radio.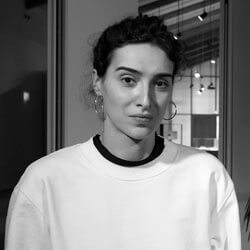 Giulia Bini
Giulia Bini PhD, originally trained as an art historian, works at the intersection of visual art, media, science, and advanced technologies. She is head of program and curator of Enter the Hyper-Scientific, the newly established artist-in-residence program of the College of Humanities (CDH) at EPFL, Swiss Federal Institute of Technology, Lausanne. Previously curator and producer at EPFL Pavilions (2018–21) and a member of the curatorial team of ZKM Center for Arts and Media| Karlsruhe (2014-2017), she is currently guest lecturer at HEAD Genève and will be co-curator of ARE YOU FOR REAL. Phase II from ifa – Institut für Auslandsbeziehungen.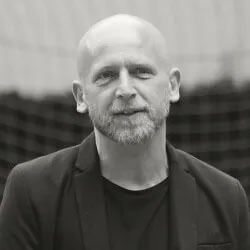 Martin Honzik (AT)
Martin Honzik is an artist, CCO of Ars Electronica Linz, and Managing Director of the Ars Electronica's Festival, Prix and Export. He studied visual experimental design at Linz Art University (graduated in 2001) and completed the master's program in culture & media management at the University of Linz and ICCM Salzburg (graduated in 2003). Besides being an independent artist in several art projects, he joined the staff of the Ars Electronica Future Lab as a researcher, in 2001, where, until 2005, his responsibilities included exhibition design, art in architecture, interface design, event design and project management. Since 2006, Martin Honzik has been Managing Director of the Ars Electronica Festival, the Prix Ars Electronica, the Exhibitions in the Ars Electronica Center and Ars Electronica Export. He has been curating a considerable number of international Exhibitions in the context of Art, Science and Technology. Additionally, he became CCO (Chief-Curatorial-Officer) of Ars Electronica Linz in 2021.

Sabine Himmelsbach (DE/CH)
Sabine Himmelsbach (DE/CH) is since March 2012 the director of HeK (House of Electronic Arts Basel). After studying art history in Munich she worked for galleries in Munich and Vienna from 1993–1996 and later became project manager for exhibitions and conferences for the Steirischer Herbst Festival in Graz, Austria. In 1999 she became exhibition director at the ZKM | Center for Art and Media in Karlsruhe. As a writer and lecturer she is dedicated to topics related to media art and digital culture.

Salomé Voegelin
Salomé Voegelin is an artist, writer and researcher engaged in listening as a socio-political practice. She writes essays and text-scores for performance and publication. Voegelin is a Professor of Sound at the London College of Communication, University of the Arts London.
www.salomevoegelin.net

Pauline Saglio
Pauline Saglio is an interaction designer based in Lausanne. Together with Mathieu Rivier, they focus on the relationship between analog and digital through movement. Since September 2018, Pauline is the head of Bachelor Media & Interaction Design at ECAL/University of Art and Design Lausanne.

Jelena Martinovic
Jelena Martinovic is the director of the Institute of Fine Arts (IRAV) at the EDHEA in Sierre. Born in the canton of Zurich, Jelena Martinovic holds a PhD in medical history and completed studies in social and political sciences at the University of Lausanne and in visual arts at the Geneva School of Art and Design. She is currently leading the research project Medical Borders: Visibility and Shadow Knowledge (2022-2024), which focuses on medicine, migration and art Medical Borders | EDHEA.

Luc Meier
---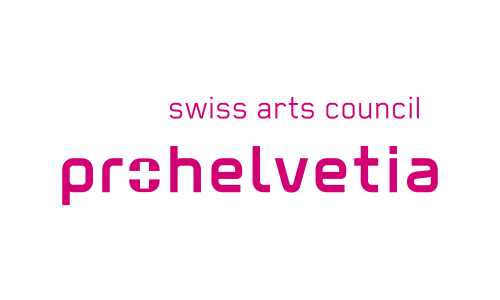 About Pro Helvetia
The Swiss Arts Council Pro Helvetia has been working at the heart of the Swiss and international cultural scene since 1939. It fosters contemporary art production in Switzerland and helps disseminate and promote Swiss arts at home and abroad. The Arts Council also contributes to national and international cultural exchange and to innovation in the field of cultural promotion.
Pro Helvetia has its head office in Zurich and maintains an international network abroad with offices at seven locations.
In the context of its Art, Science and Technology programme, Pro Helvetia specifically supports activities and projects exploring technological and scientific developments from an artistic perspective. The focus is on exploring and utilising the potential for mutual inspiration and collaboration.