The Umdasch Group is marking its 150th anniversary in 2018. The highlight of this year-long celebration is an impressive exhibition in Vienna's Weltmuseum. In two pavilions, the company presents itself as a consistent trendsetter over the past century and a half, and as a global player demonstrating foresight and a sense of responsibility to tackle the challenges facing our society.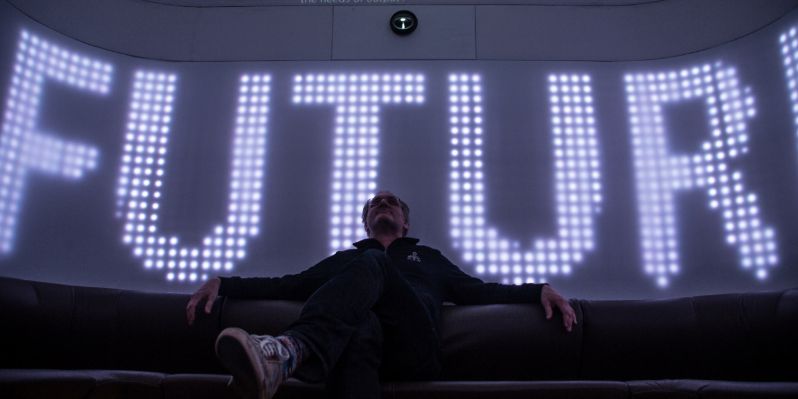 The past & present pavilion focuses on the historical and current world of the Umdasch Group. The centerpiece of this exhibition space is structured to resemble a tree trunk and thus reflect the enduring importance of the company's historical roots. Arrayed about it on the space's walls are multimedia accounts of Umdasch employees at many of the company's locations worldwide. A mixture of wall prints and digital contents includes a transparent screen evoking the 1960s and background info providing a close-up look at the construction of the world's tallest building.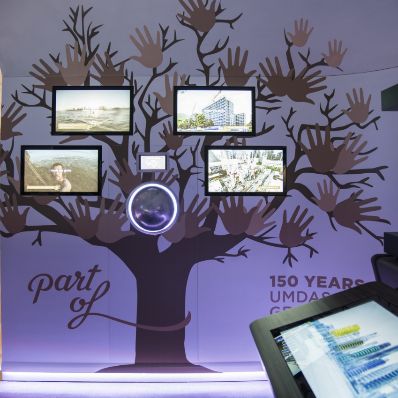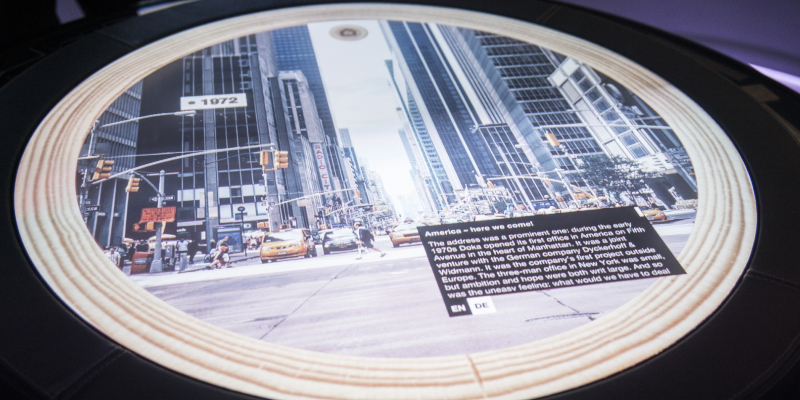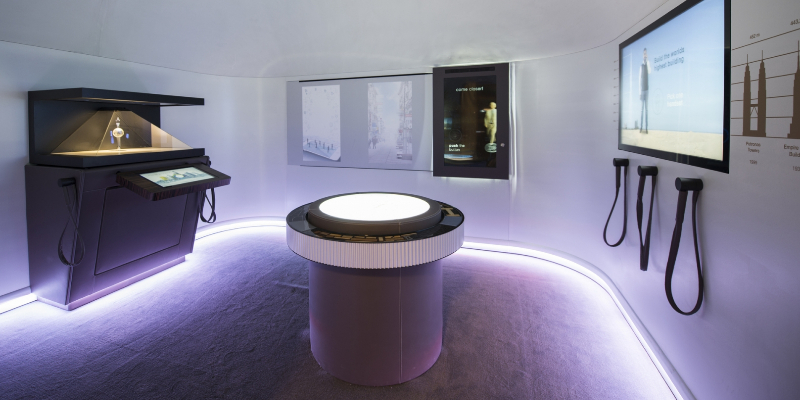 The second pavilion is designed to consider the fascinating prospects of humankind's potential "futures." Thematically oriented on four megatrends—Energy & Resources, Urbanization, Marketing & Retail Consumption, and the Future of Work—a dome-like projection delivers enthralling insights into futuristic necessities and possibilities.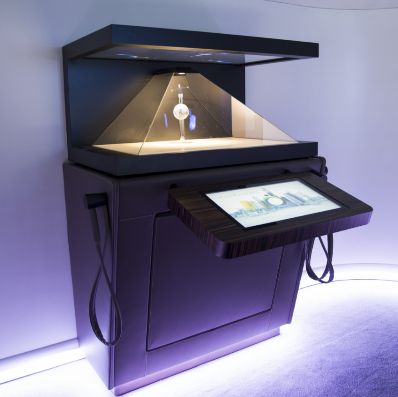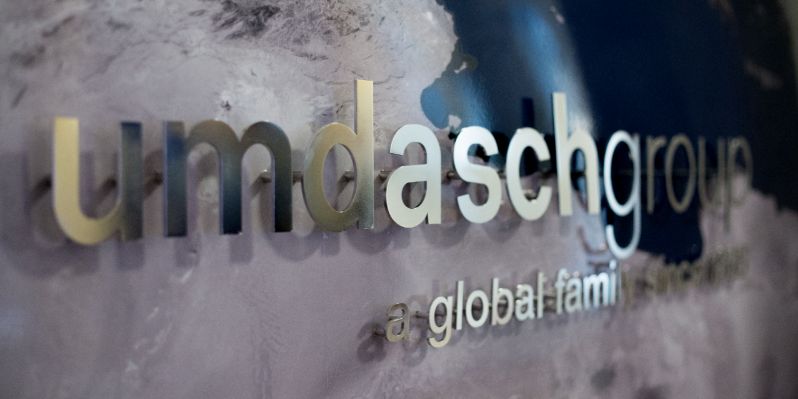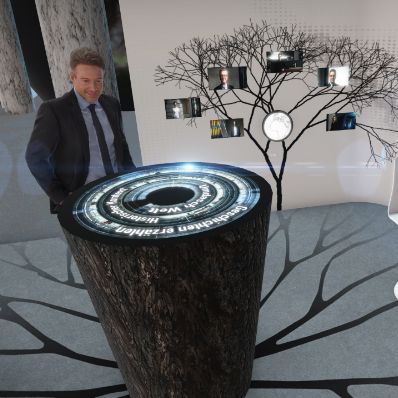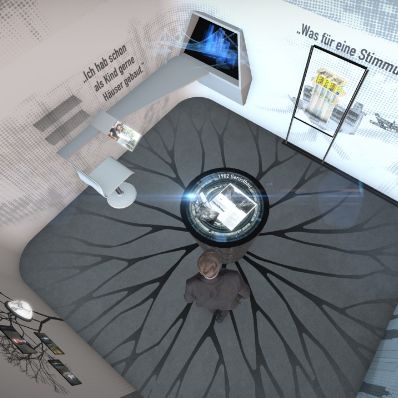 Project Credits: Florian Cossee, Klaus Dieterstorfer, Stefan Dorn, Barbara Hinterleitner, Petros Kataras, Michael Mondria, Andreas Pramböck, Markus Wipplinger, Claus Zweythurm
External: Thomas Ecker, Garamantis, Wollle / Thorsten Kiesl
Foto Credits: Umdasch, Ars Electronica / Vanessa Graf, Claus Zweythurm