Ars Electronica Solutions looks to the labour market of tomorrow
Qualified employees are the key to entrepreneurial success – now and in the future. But what changes will the advancing digitalization bring to Austria's companies and their employees? What digital skills will be in demand on the labour market of tomorrow? The AMS initiative New Digital Skills researches and answers these questions, while Ars Electronica Solutions supports them with interactive stations.
The great topic of our time – artificial intelligence – does not stop at the job market. This technology has already profoundly changed our everyday lives and will continue to do so. How exactly these future scenarios could look is what this event is about. After a keynote speech by Dr. Henning Back, the results of the AMS initiative will be presented. Ars Electronica Solutions will be contributing three interactive applications to accompany the event, which will underscore the challenges in an entertaining way.
Style Transfer Selfie: In this application, the photos of visitors are
presented in the style of well-known artists.
If you would like to see yourself painted by one of
the old masters, this is the right place for you.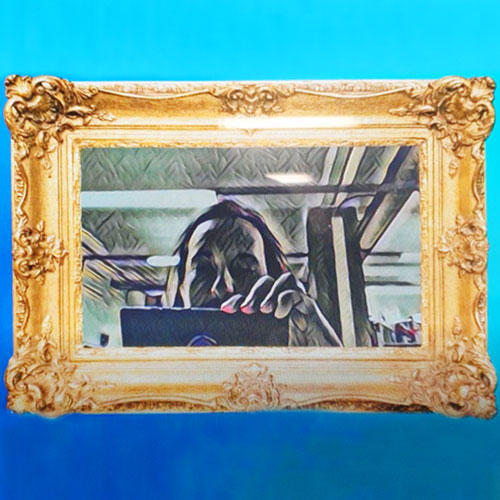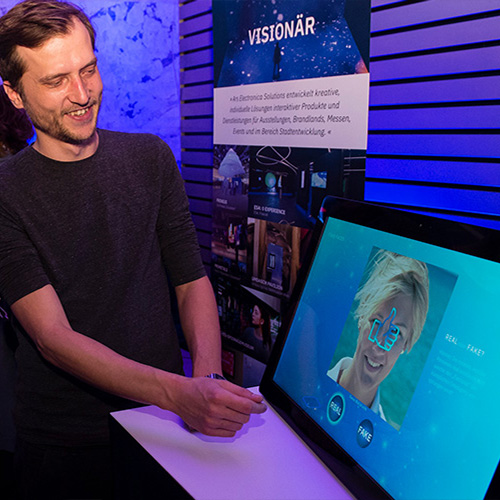 Fake Faces: Reall or fake? This question does not only arise in connection with news, but also with pictures. Visitors can guess which persons exist in reality and which were created purely by an artificial intelligence.
Quick Draw:
An artificial intelligence tries to guess what
the visitors draw on the touch screen.
She constantly learns new things and offers exciting
insights into how this complex technology works.
Algorithms have long supported us in the most diverse areas of our lives. No other development is asking us so clearly how we want to use technology in the social context.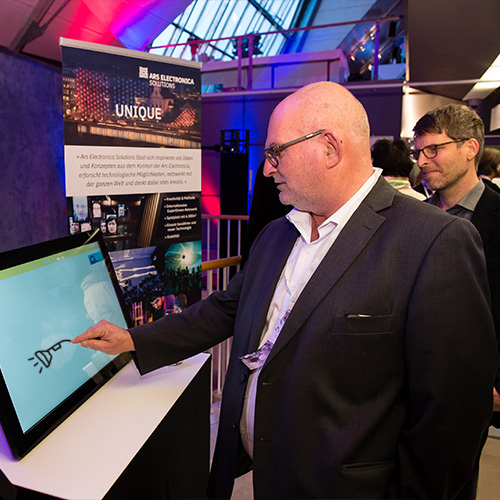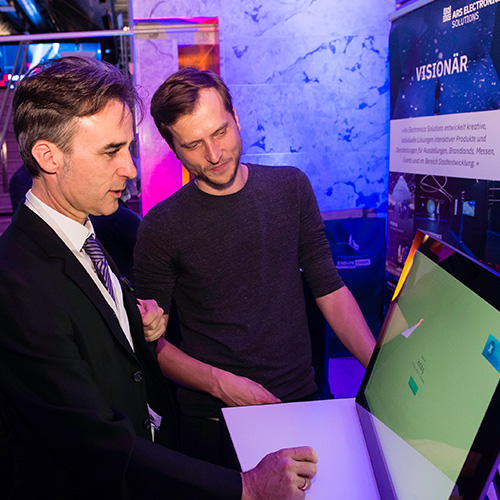 PROJECT CREDITS
Team Solutions:
Florian Hofer, Michael Mondria, My Trinh Müller-Gardiner, Dominik Trichlin, Thomas Viehböck, Markus Wipplinger
Extern:
Garamantis
Foto Credits:
Parlamentsdirektion/Thomas Jantzen, Dominik Trichlin