A New Way to Experience Metals
Held every four years, METEC is the world's most important event in metallurgical technology. In 2011, more than 19,000 visitors attended the enormous fair that featured 486 exhibitors from 33 countries. With top ratings of 98% from visitors and exhibitors, it is no surprise that METEC enjoys a reputation as the world's preeminent metallurgy forum for experts to meet, exchange ideas and talk about their experiences.
In June 2015, METEC will introduce a new global player in the field of metals production: Primetals Technologies. To celebrate this new partnership between Mitsubishi-Hitachi Metals Machinery and Siemens VAI Metals Technologies, Primetals Technologies presented its technology, product and service portfolio in the context of an interactive exhibition. Ars Electronica Solutions has developed a unique immersive environment that allows visitors to explore the company's multifaceted portfolio. Interactive walls and terminals invite visitors to find out about the company's products and services. The exhibits are spread out in an open space, and inspired by elements from metallurgical processes.
Ars Electronica Solutions designed the exhibition area for Primetals Technologies to convey information in an intuitive and playful way, while also reflecting the company's status as one of the world's leading high-tech enterprises. This creative approach to launching the new company name and corporate design mirrors the unique global standing of Primetals Technologies.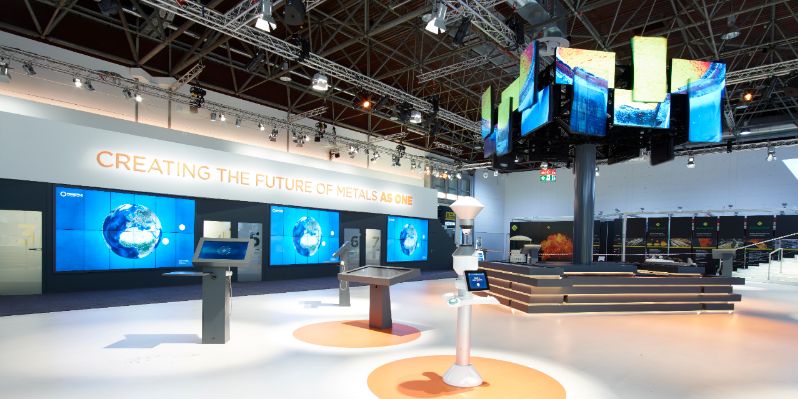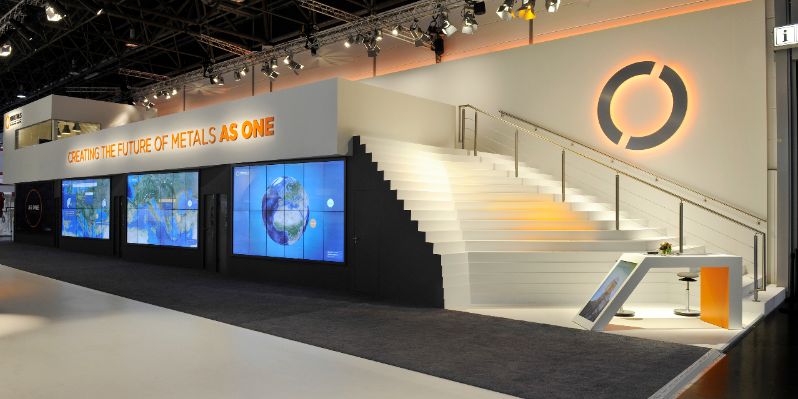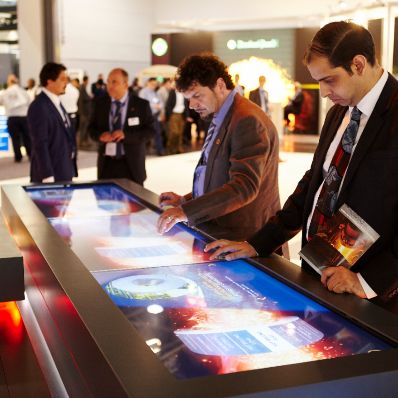 Project Credits: Ina Badics, Cécile Bucher, Stefan Dorn, Eva Falkner, Stefan Fuchs, My Trinh Gardiner, Yvonne Hauser, Petros Kataras, Fadil Kujundžić, Harald Moser, Kathrin A. Meyer, Patrick Müller, Nicolas Naveau, Benjamin Olsen, Dietmar Peter, Poorya Piroozan, Stephan Pointner, Andreas Pramböck, Roland Reiter, Andrea Rovescalli, Gerald Sixt, Markus Wipplinger, any:time Architekten