Reopening Brings Historical and Digital Info about Innsbruck
Following a seven-month closure due to renovation work on the historic walls of Innsbruck's Burggraben, Innsbruck Info, the city's tourist information office, reopened in early August to once again provide outstanding service to 500,000 visitors per year from all over the world. And the facility is now equipped with modern digital technologies—touchscreens and display walls implemented by Ars Electronica Solutions.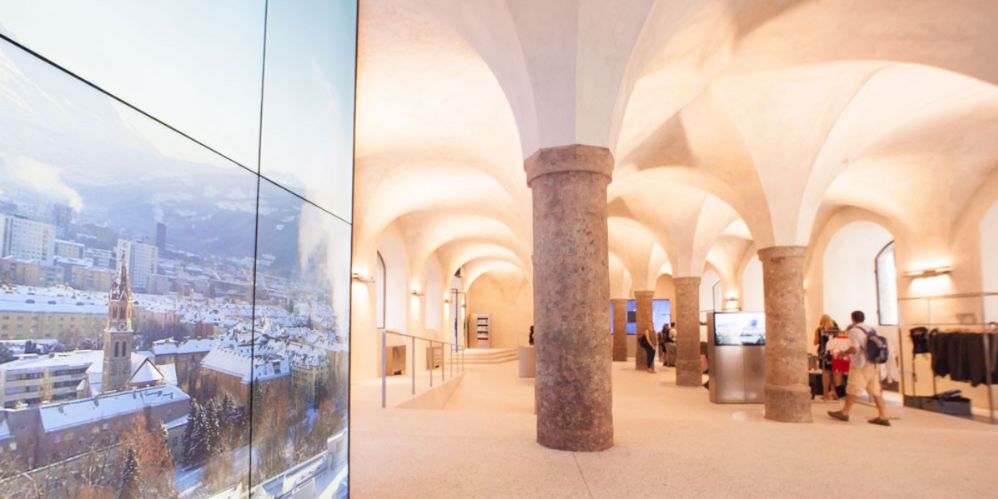 Touchscreens enable interested visitors to independently explore geo-referenced content—for example, browse detailed maps, access supplementary info about highlights, link up the historical to the contemporary, or simply get good suggestions on how to go about taking in all the sights they want to see in Innsbruck. Specially prepared virtual routes through the inner city are accessed via a story function—this replaces wandering around on your own with efficiently designed tours through Innsbruck that are pretested for user-friendliness.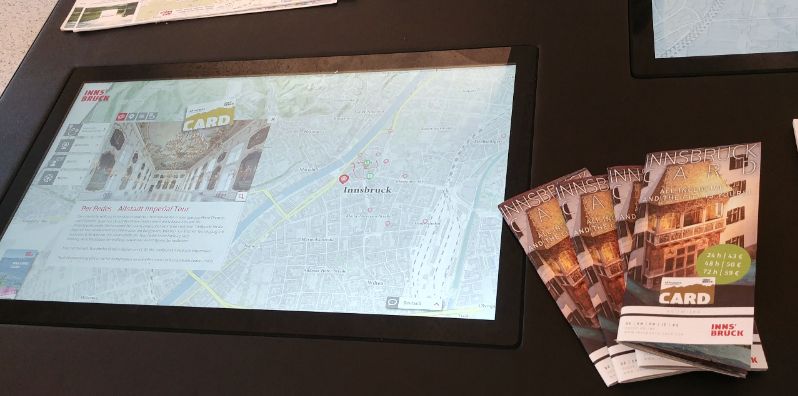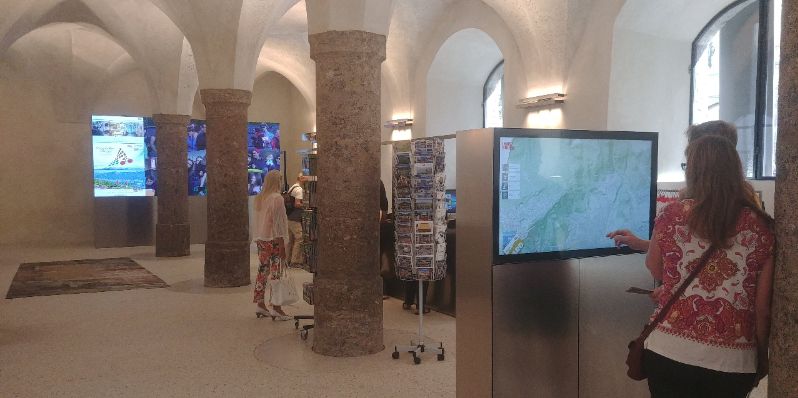 Two display walls with a surface area of 13 square meters present unique panorama images taken in and around Tyrol's capital—videos, stills and live camera footage capture fresh perspectives of what's going on about town and insert them directly into the cityscape. Instagram images are also created via a special hashtag. To do it, software was custom-developed to make possible a variable combination of the screen surfaces depending on what's required by the particular content.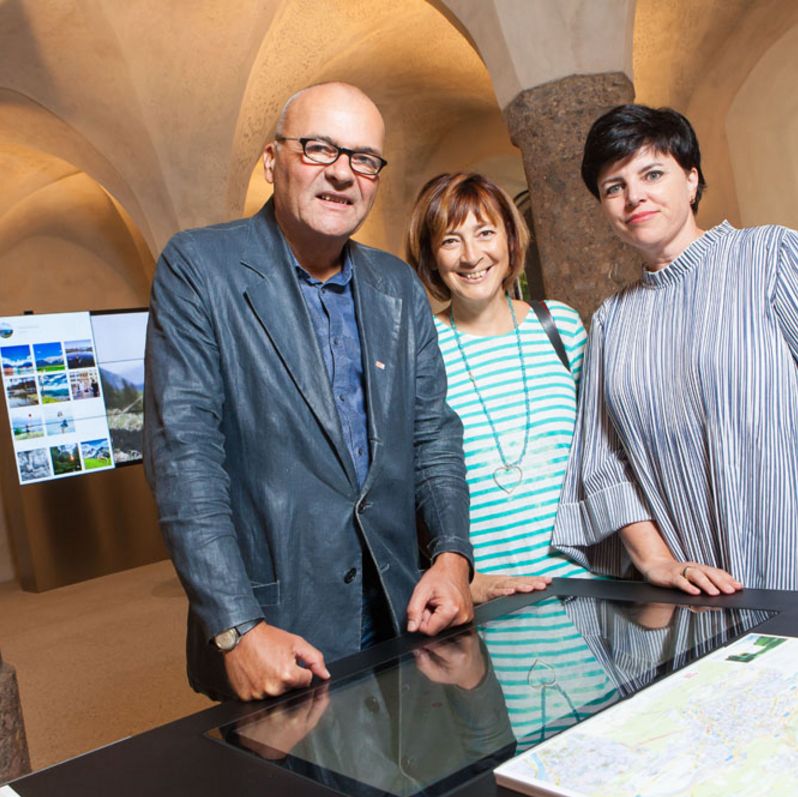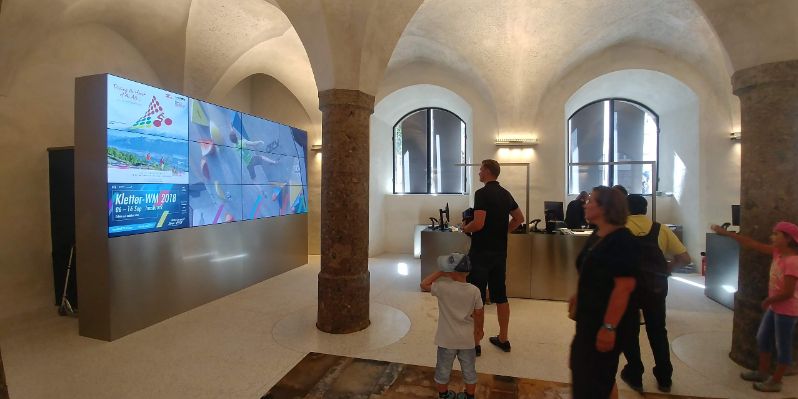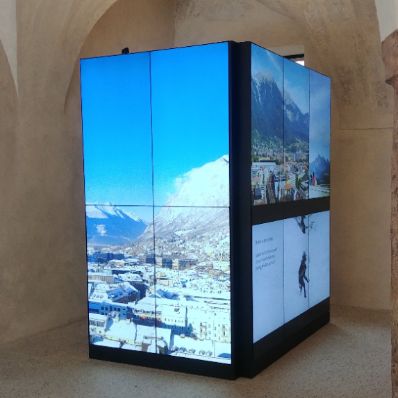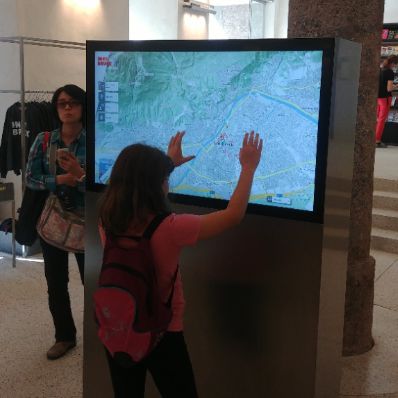 Project Credits: Klaus Dieterstorfer, My Trinh Müller-Gardiner, Patrick Müller, Dietmar Peter, Stephan Pointner, Andreas Pramböck, Gerald Priewasser-Höller, Dominik Trichlin
Extern: Garamantis