The Berchtesgaden National Park has a modern, dynamic presentation area at the top station of the Jennerbahn cable car
In order to raise awareness of the nature of the Berchtesgaden National Park in general, but especially of the summit habitat, Ars Electronica Solutions implemented an interactive approach to the topic in several phases. While screens were installed in the valley and middle stations that display texts and images on the national park as well as seasonal information for paragliders, for example, a media room was set up in the mountain station as a digital and dynamic window into the national park.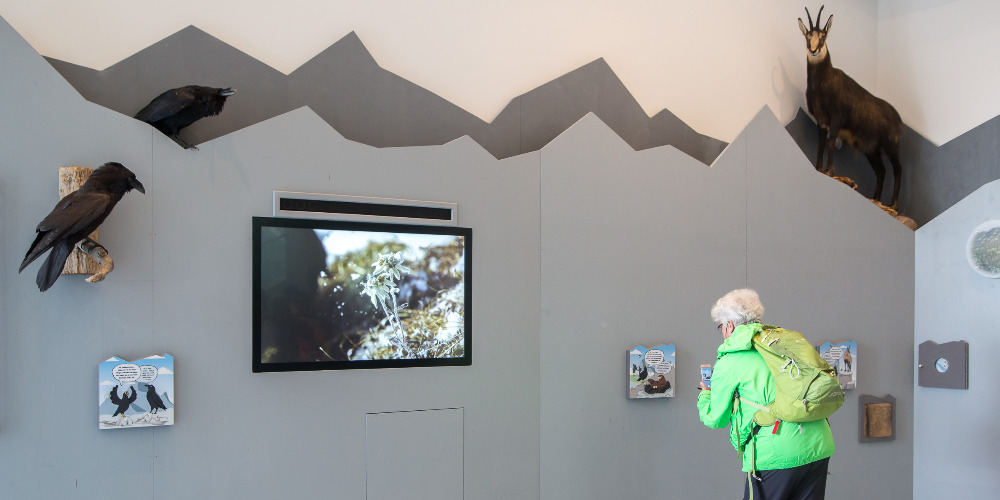 The central exhibition object is an interactive media station showing spectacular gigapixel images from the National Park. These specially created, extremely high-resolution images can be zoomed in down to the smallest detail and thus reveal an undreamt-of level of detail of discovery possibilities.
Beyond the visual level, visitors can also find information about the national park in general here; peaks, alpine pastures, huts as well as flora and fauna are located locally.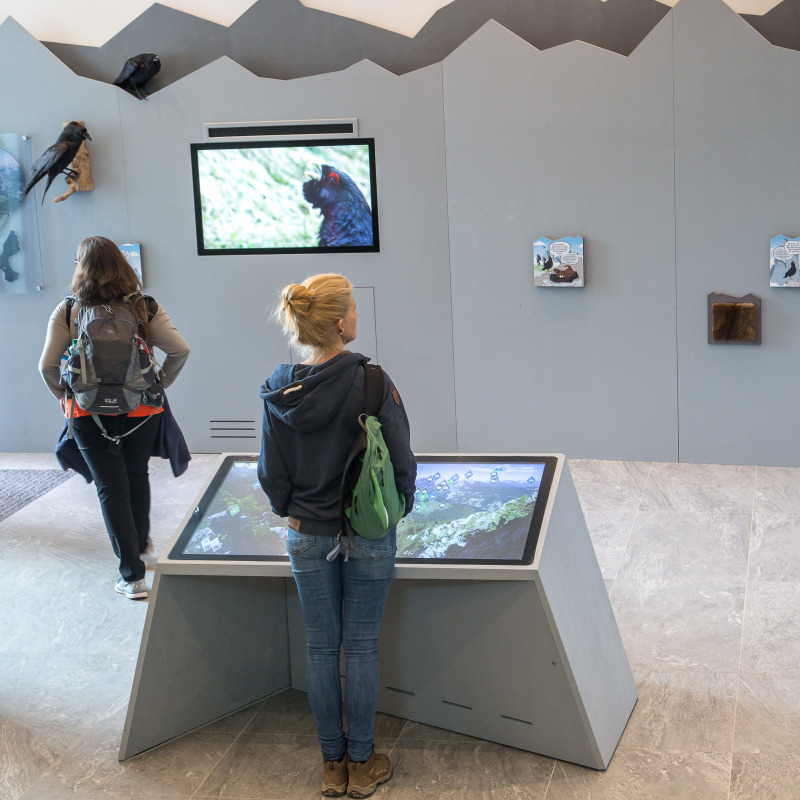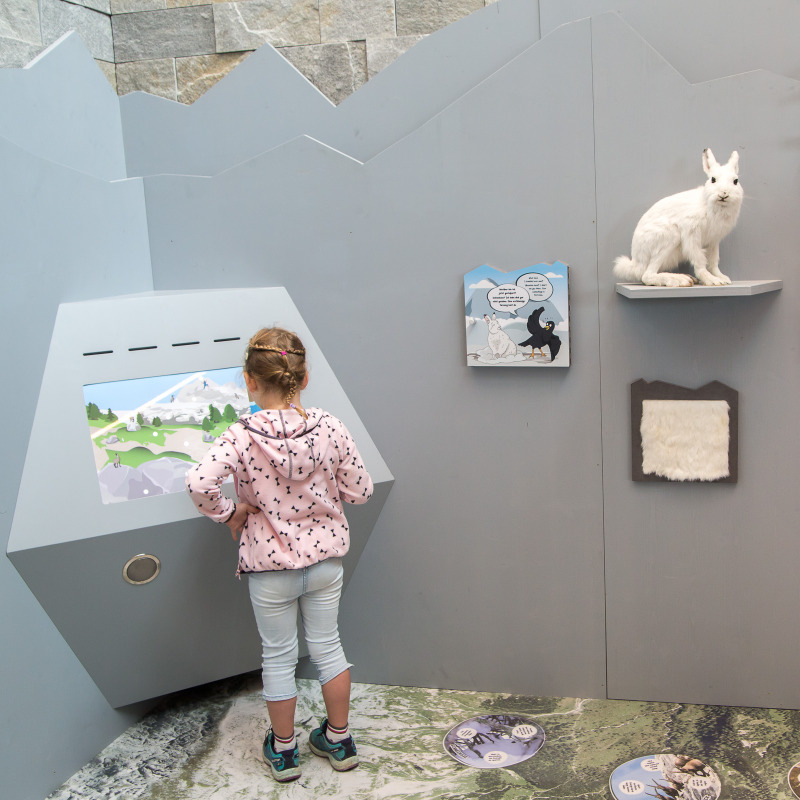 Project Credits:
Michael Mondria, Chris Bruckmayr, Dominik Trichlin, Andreas Pramböck, My Trinh Müller-Gardiner, Markus Wipplinger, Gerald Priewasser-Höller, Yvonne Hauser, Stepha Farkashazy, Garamantis, Raffael Portugal
Exhibition planning: Verdandi
Foto Credits: Peter Brandstätter / Verdandi