Ars Electronica Solutions creates clear presentation on construction-machine services
As in previous years, Liebherr—one of the world's largest producers of construction machines—was represented at the 2019 bauma trade fair for mining and construction machinery in Munich. To make the information exciting and playful, Ars Electronica Solutions packed it into installations about important services for the earthmoving and material handling machines.
This Liebherr Service Center is the focal point for customers and partners, offering information about all current service topics. The wall design visually connects the five installations to illustrate the effective interplay.
MyLiebherr, a portal for online services from Liebherr, is comprehensively presented. More information is revealed about all the Liebherr original parts arranged around the installation when they are placed on the interface. There are two different ways for clients to learn about the Reman program: an animation on the column explains the process, and the available Reman components for each machine type are displayed in the showcase. While the model of the machine is actually visible, the Reman components are explained on the screen.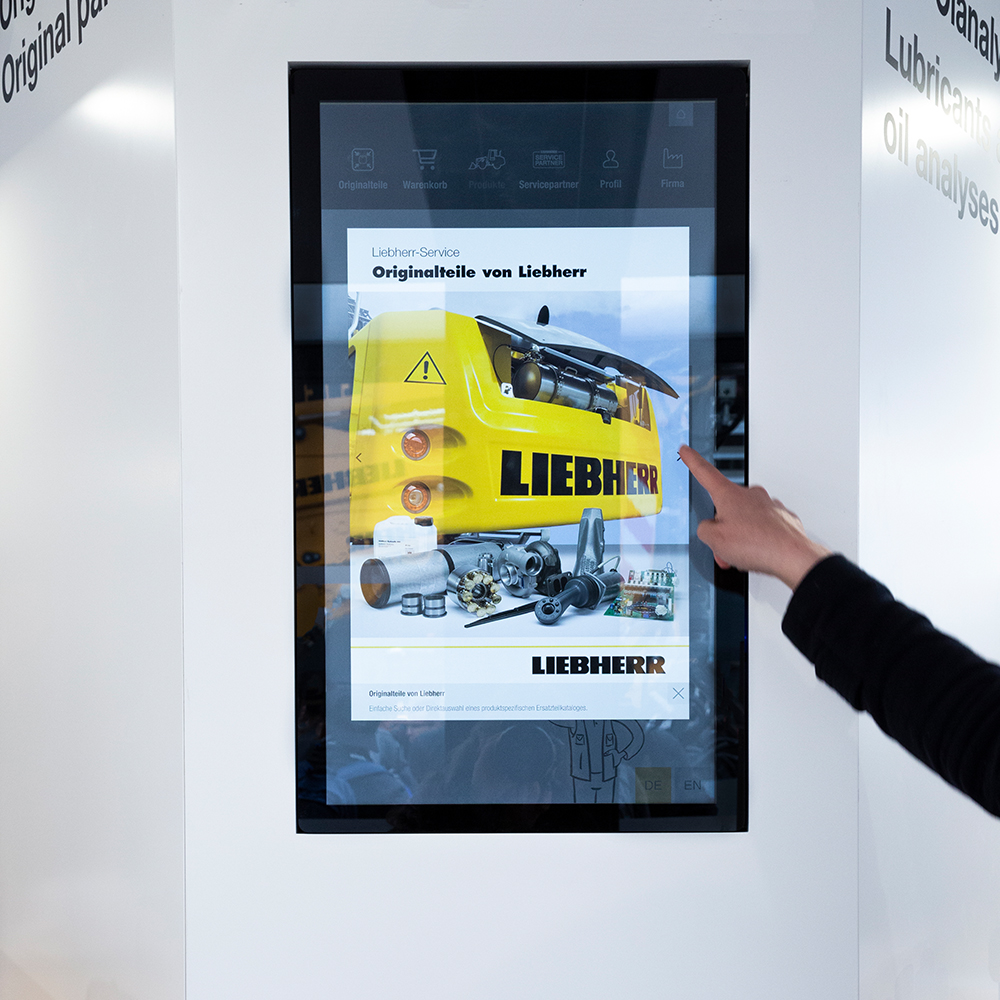 The Ars Electronica Solutions application GeoPulse is an interactive visualization tool for geographical information. Interested parties can navigate around a map of the world through all the Liebherr distribution and service support centers for earthmoving and material handling machines. When a location is chosen, different contents are presented through text, images, icons and video. Service centers can also be highlighted according to function to get an exciting insight into their international activity. The company's global connections are explained through wall print. Finally, a combination of print and monitor explains Liebherr's CarePacks.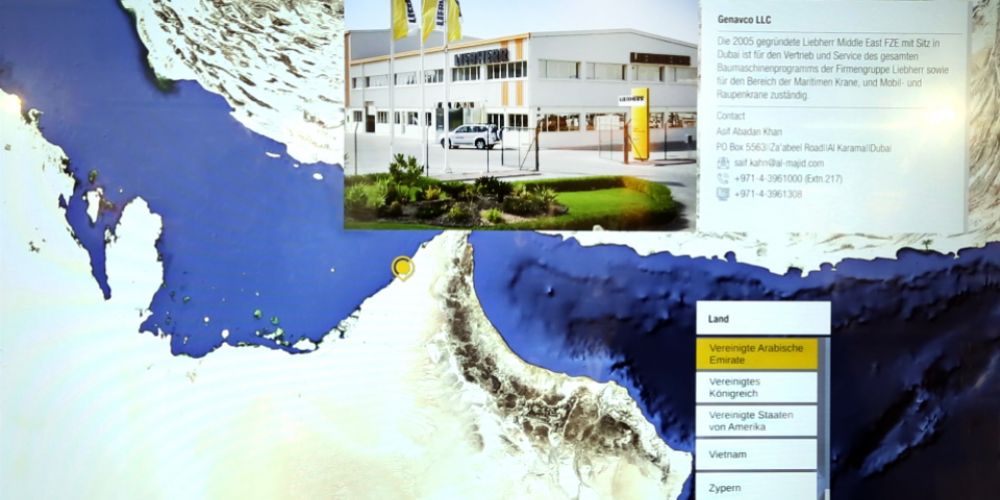 Project Credits: Stefan Dorn, Michaela Fragner, My Trinh Müller-Gardiner, Patrick Müller, Robert Pibernig, Andreas Pramböck, Gerald Priewasser-Höller, Dominic Trichlin, Markus Wipplinger, Garamantis
Foto Credits: Ars Electronica / Stepha Farkashazy