New interactive exhibition
MED-EL World is the Audioversum's newest exhibition, a fun, interactive way to get acquainted with MED-EL – The Hearing Implant Company and the amazing high-tech solutions they have developed.
Ars Electronica Solutions has created a series of installations for MED-EL World that are designed to enable Audioversum visitors to experience the individual implant systems—how they function and their areas of application—as well as the company's history and mission. Here, you can use highly innovative media technologies such as a hologram and a seeing screen for a real close-up, hands-on encounter with MED-EL.
More information about the Audioversum is available here.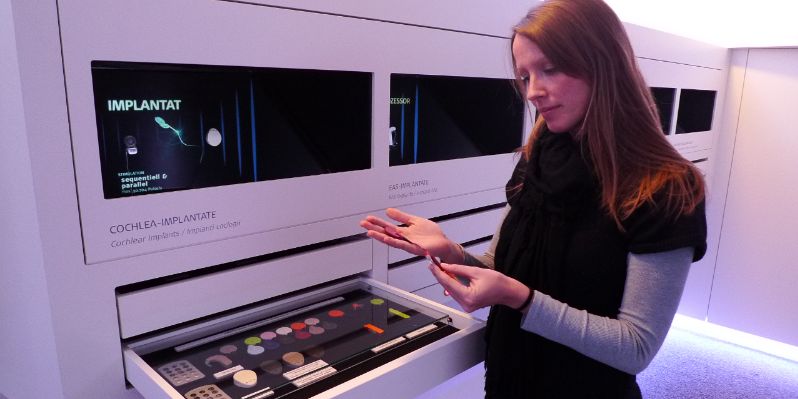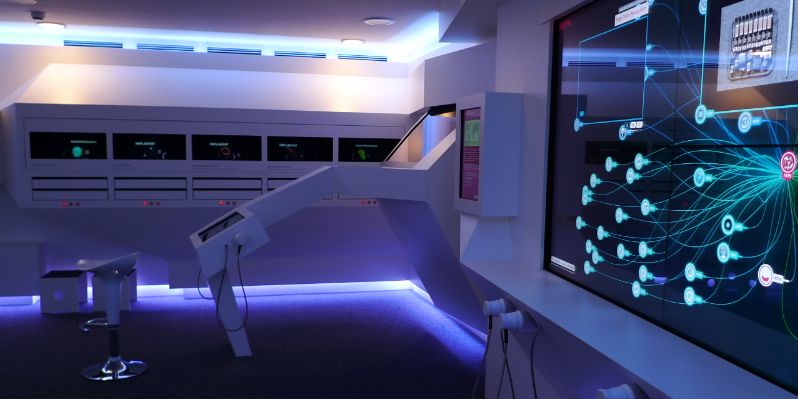 Press:
tripadvisor
Wikipedia
tirol TV
Project Credits:
Cécile Bucher, Stefan Dorn, Stefan Fuchs, David Gann, My Trinh Gardiner, Imanol Gomez, Yvonne Hauser, Christoph Hofbauer, Petros Kataras, Fadil Kujundžić, Kathrin A. Meyer, Ali Nikrang, Dietmar Peter, Andreas Pramböck, Roland Reiter, Markus Wipplinger, Lars Witez
Foto Credits: My Trinh Gardiner, Johanna Mathauer