The new PALFINGER WORLD in Lengau showcases the PALFINGER brand in an exciting, innovative way. A 3-D cinema equipped with state-of-the-art technology, virtual reality installations and interactive spaces immerse visitors into the fascinating world of Austria's specialist for innovative hydraulic lifting, loading and handling solutions.
PALFINGER stands for efficient, reliable and innovative hydraulic lifting, loading and handling solutions. The recently opened PALFINGER WORLD showcases the brand of this global industry leader in a fascinating, innovative way. Now, a custom-designed 3-D cinema featuring wall & floor projections and active stereo 3-D technology, a highly detailed test track with scale models, and a whole series of virtual reality installations acquaint visitors to this facility with the history of what began in 1932 as a family company, show the milestones of its development, and spotlight its diversified line of products. Ars Electronica Solutions played a major role in conceiving and implementing the new PALFINGER WORLD.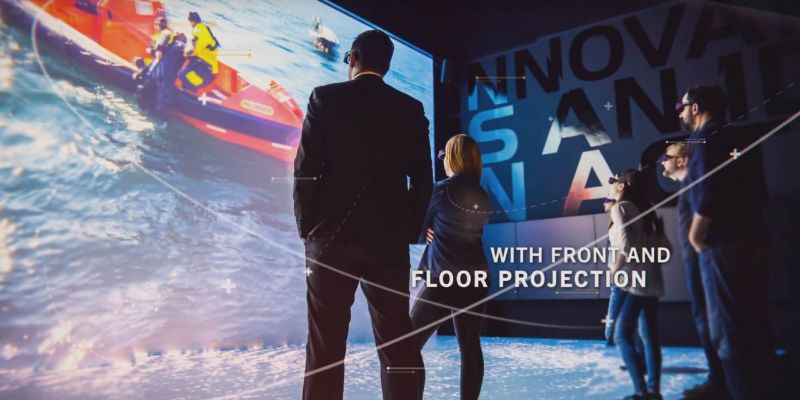 PALFINGER WORLD is an 850-m2 layout arrayed on three levels of a specially constructed hall at PALFINGER's largest production facility in Lengau. The core element of this exhibit is a one-of-a-kind presentation environment that enables visitors to interactively immerse themselves in a virtual experience of the PALFINGER brand. 120 m2 of wall & floor projections create a three-dimensional virtual experience—a journey through the world of PALFINGER products that conveys a realistic feeling of being right on the spot where this high-tech machinery is deployed.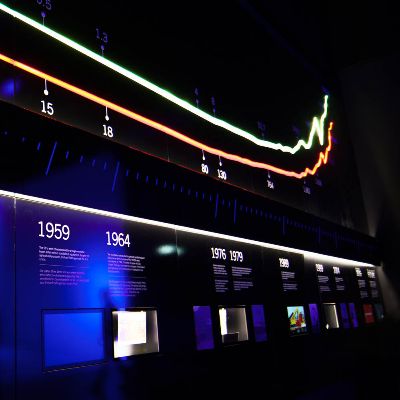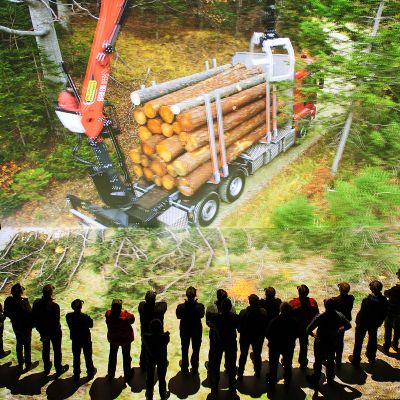 Project-Credits:
Klaus Dieterstorfer, Marcus Dittebrand, Stefan Dorn, Oliver Elias, Yvonne Hauser, Petros Kataras, Johanna Mathauer,
Patrick Müller, Ali Nikrang, Dietmar Peter, Poorya Piroozan, Andreas Pramböck, Markus Wipplinger