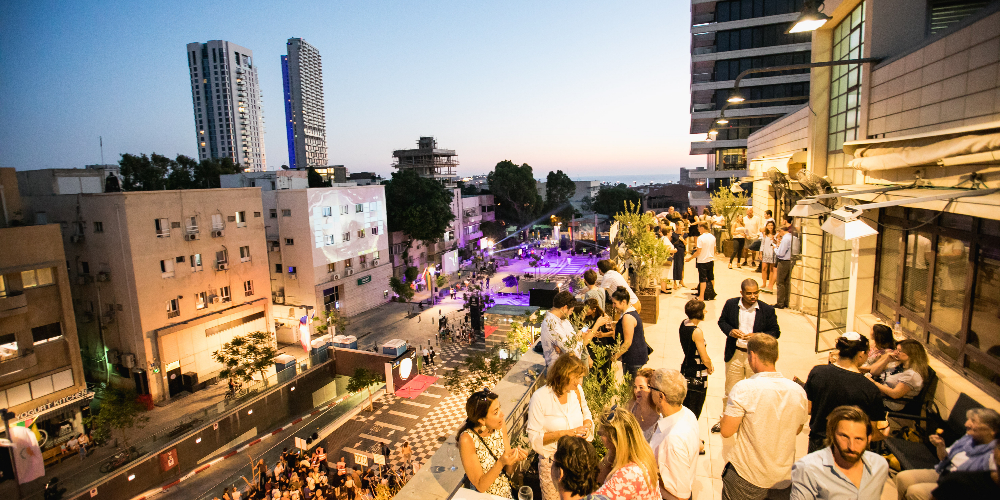 Ever since the historic center of Tel Aviv, the White City, was named a UNESCO World Cultural Heritage site in 2003, the White Night festival has been celebrated annually in late June. The focus is on the cultural uniqueness of the city and its inhabitants. A lineup of events brings the whole city to life for an entire night, whereby admission to most of the offerings is free of charge. The program includes concerts (from Jazz to Modern), art & culture workshops, readings, dance performances and guided tours of museums. Shops remain open throughout White Night.
Austria's contribution was designed by Ars Electronica Solutions:
– Gigapixel Viewer – Visitors to an interactive installation of high-resolution, gigapixel images could choose from among a selection of photographs of Austrian artworks and the land's beautiful cities and scenic countryside. The installation's touchscreen enabled users to zoom in to view minute details and to shift perspectives.
– Brain Ranking – An array of images of the White City's cultural attractions were prepared, and a specially programmed application displayed these images to installation visitors while they were hooked up a brain-computer interface. As they viewed the images, the visitors' brain waves were measured and analyzed. The result was a very interesting ranking of the images that was the product of a range of factors such as memories and emotional attachments.
Project-Credits:
Ars Electronica Solutions: Harald Moser
Gigapixel Pics: Norbert Artner, Lois Lammerhuber, Johann Steinninger
Gtec: Sarah Breinbauer, Tal Fridman, Christoph Guger, Erika Mondria
Foto-Credits: Tomer Foltyn