Longings (Yira Yira)
Through his projects, Joaquín Aras presents a poetic approach to film preservation. Many of his works have brought attention to films that have been lost or forgotten. Moving away from scientific methods, public policies and hegemonic narratives, his practice embraces myth, memory and emotion along with their limitations.
Añoranzas (Yira Yira) is an homage to Argentine cinema pioneer Federico Valle who produced the world's first animated feature and started Argentina's first news program. Tragically, most of Valle's films were lost in a fire in 1926 and he was forced to sell what was left of his films to a comb factory to use their celluloid as raw material.
The project, which aims to revert Valle's cultural loss, consists of experimenting with current technology to recycle old plastic combs and turn them into projectable film. Mixing Historical research and film recycling, the process will result in an experimental abstract film that will be screened with a 16mm projector.
Credits
Collaborators:
Engineering and Process Consultant: Adríán Unger
Film Preservation Consultant: Lucía Ferreyra (Médano Lab)
Archival Research Assistant: Agustina Pérez Rial
Artistic Production Assistant: Adríán Unger
Sound Design: Jorge Espinal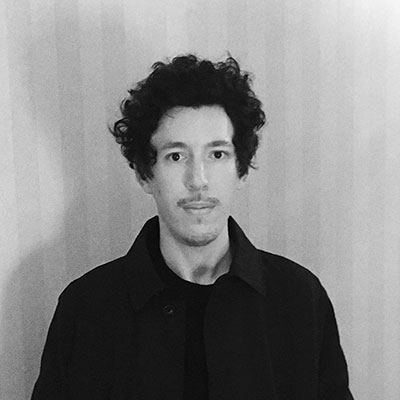 Joaquín Aras (AR)
Joaquín Aras (1985, Argentina) is an Argentine artist and filmmaker. His work focuses on the emotional space between audience and media, and how narrative experiences can preserve memory while challenging historicity.
His works have been exhibited at MAC-Niterói (Brazil), Museo Moderno (Argentina), Grand Union (UK), Bienalsur, Bienal de Arte Joven. He was part of the CCA Kitakyushu Fellowship Program (Japan) and was awarded a residency at Gasworks+URRA (UK) with the support of Érica Roberts and arteBA.