!Habesi, the name of our project, is the word for "roots" in N|uu, a Khoe language. We chose to name our work !Habesi because roots refer to land, to a source, culture, ancestry, family, stability and places of belonging—all themes that our work creatively explores.
The 1913 cut-off date of the Land Rights Act in South Africa prevents the |Xam/Khoe people from claiming the land they had been dispossessed of in the 1600s. !Habesi seeks to highlight indigenous land rights.
We spent a week in communion in the Kalahari Desert in order to interview Queen Dr. Katrina Esau about what she envisions the future of her community may have been without colonial interruption or the erasure of Apartheid. We then interpreted her narrative into painting, music, poetry and augmented reality. This sound journey explores the medium of archiving ancient consciousness.
The audience sees ten photographs (two of which have AR layers) and one portrait of Ouma Katrina (with AR layer).
Credits
Production: |Kx'am
Sound production: Indigenous Frequency Cast
Composer: Queen Katrina
Indigenous instrumentalist: Mntana WeXwele
Poet: Dr Diana Ferrus
Poet: Indigene Corefio|Huuke Harris
Researcher: Hamid Ntetha
Fine artist: /Xam Sam Fortuin
Videographer: Sthando Masuku
AR visual artist: Xopher Wallace
Costume: Gift Kgosi (No Modern Slave)
Grace: Tsui Goab (God)
Medicine: Our Divine Ancestors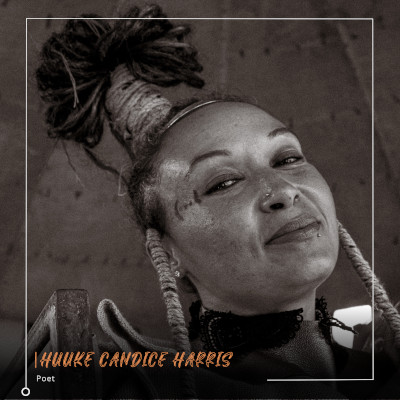 Indigene
Indigene is the founding Director of |Kx'am, a non-profit company aimed at promoting primarily |Xam knowledge systems with the use of new media. They are an internationally published performance poet, healer, priestess and custodian of indigenous consciousness.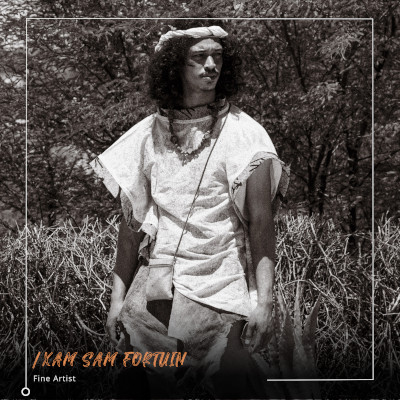 Sam Fortuin
Sam Fortuin is an interdisciplinary fine artist.
Xopher Wallace
Xopher Wallace is an AR visual artist.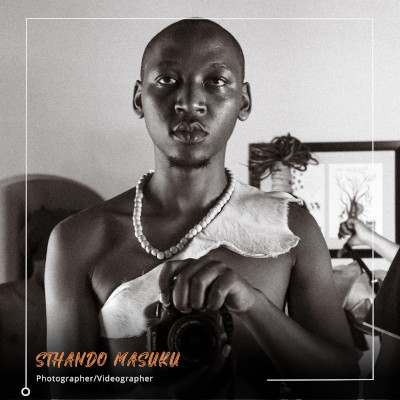 Sthando Masuku
Sthando Masuku is a videographer.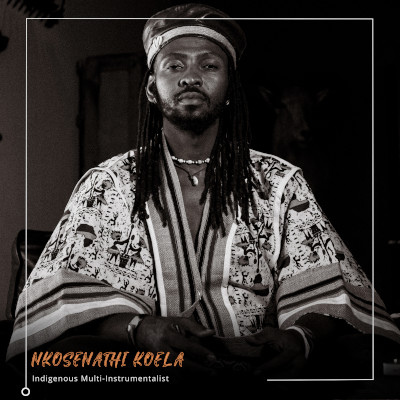 Nkosenathi Koela
Nkosenathi Koela is an indigenous instrumentalist and healer.
Dr. Diana Ferrus
Dr. Diana Ferrus is a poet, writer and storyteller.