The primary motivation for presenting Inoculate is to share information on ocular germination to a broader public. Audiences will gain access to this procedure via a multi-lingual instruction manual and a kit of specialized instruments used in this process, as well as related samples of lacrimal fluid and seed strains.
The display at Ars Electronica supported by CIFO is intended to encourage reflection on the limits of the human body within the context of this intimate inter-species encounter with an external botanical entity. Likewise, Inoculate raises critical questions on the anthropocentric mediation of plants in colonial and contemporary contexts, from biodiversity extraction and the creation of new rainforest plant hybrids in European hothouses, to the patented manufacture of molecular chimeras in pharmacological and biomedical industries.
Credits
Graphic and object-based design for this presentation of Inoculate was provided by Matteo Casarin and Current Matters (Nicolas Bolay and Nicolas Leuba). Medical assistance was administered by Dr. Jelle de Wit.
Project credits: Current Matters, Studio Kadra, Matteo Casarin, Jelle de Wit
Special thanks: Harry Eijkenboom – NAF-VSM, Botanical Garden Linz, Botanical Garden of the University of Vienna, Botanical Garden of the University of Potsdam, Utrecht University Botanical Gardens, University of Latvia Botanical Garden, Universal Esperanto Association
Translation credits:
Aymar aru: Vicente Alanoca Arocutipa, Yhovana Karen Chura Cussi
Deutsch: Katharina Jones
Esperanto: Miquel Gómez Besòs, Stela Besenyei-Merger, Robert Moerbeek, Ionel Oneţ, Ralph Schmeits
Français: Florence Jung
Guaraní ñe'ē: Mario Castells, Iliana Franco Alvarenga
Kreyòl ayisyen: Marleen Julien, Arold Julien
Nāhuatlahtōlli: Victoriano de la Cruz Cruz, Leonarda Hernández Hernández, Anahí Martínez Martínez
Nederlands: Lisa Thunnissen, Jelle de Wit,
Português: Ana Sofia Correia, Ana Iaria
Runasimi: Hugo Carillo Cavero, Hugo Faustino Mamani Aruquipa
Proofreading and technical writing support: Laura Ibarrola Izquierdo, Jeffrey Malecki, Wanda Phillips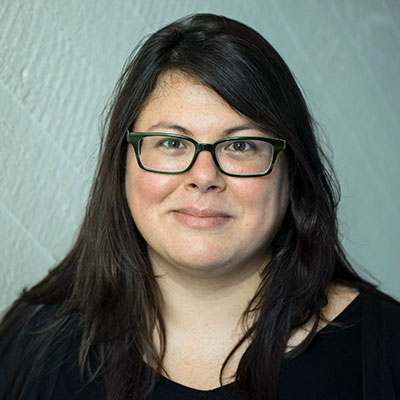 Ana María Gómez (CO/US)
Ana María Gómez López is an artist, writer, and researcher from Cali, Colombia, currently based in The Netherlands. Her practice centers on self-experimentation and archival research in the history of science. Ana María's work has been shown at the deCordova Sculpture Park and Museum, Fonds d'art contemporain Genève, Rijksmuseum Boerhaave, V2_Lab for Unstable Media, Rencontres Internationales, and DOK Leipzig. She is a tutor at the Sandberg Institute in Amsterdam and the Royal Academy of Art in The Hague.