Ars Electronica Solutions is lifting off in 2013. The team is getting bigger, there's more products and projects, so there's a need for more space. Starting today, people and equipment are moving into the Tabakfabrik Linz, where Solutions is going to have a new home.
Cake. And an iron.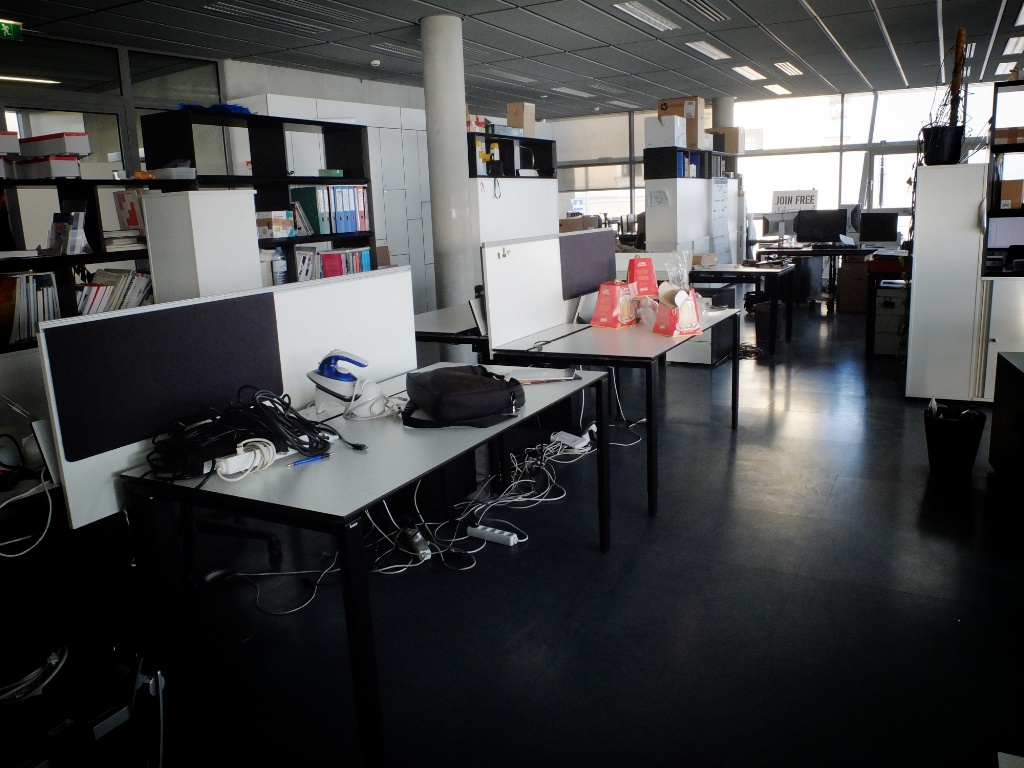 Even if you can't see it because of the light, this is the view onto the Danube, a couple of days from now on it's going to be the view from the other side.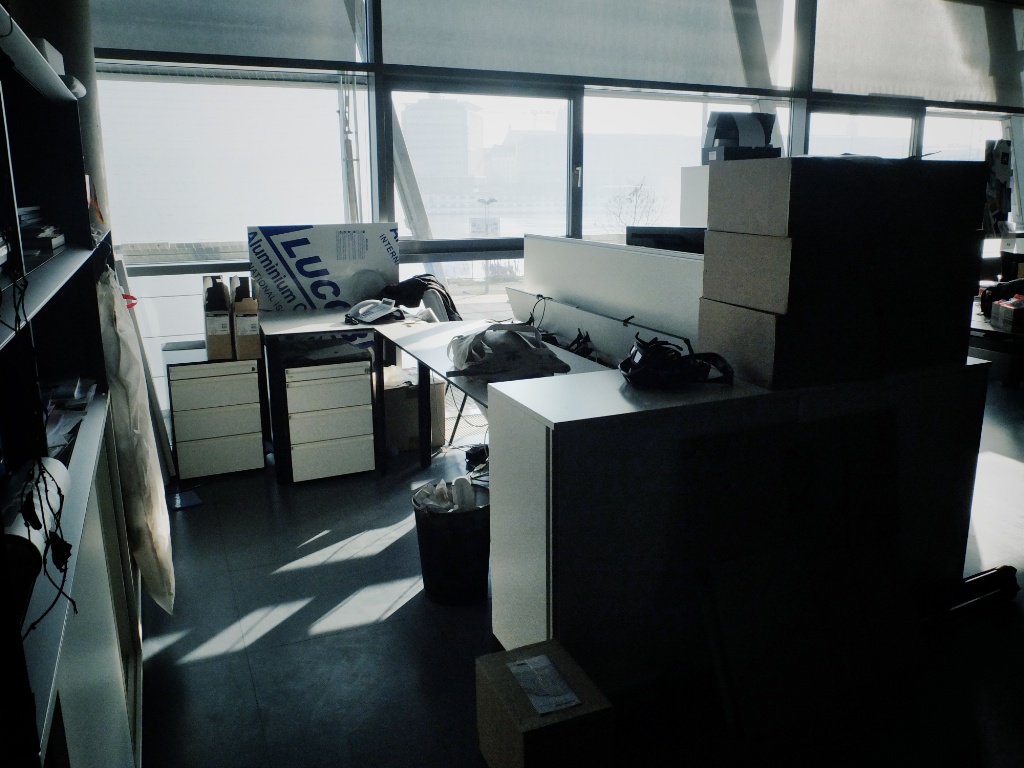 The hardware comes along.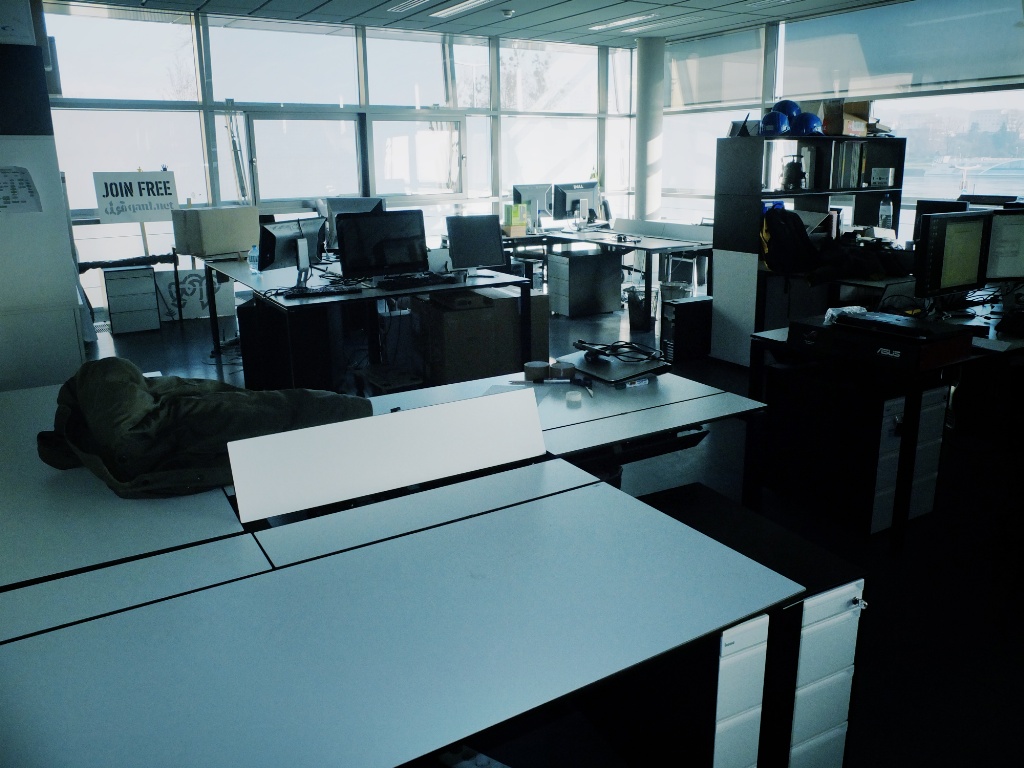 Remember: Never give up your office chair.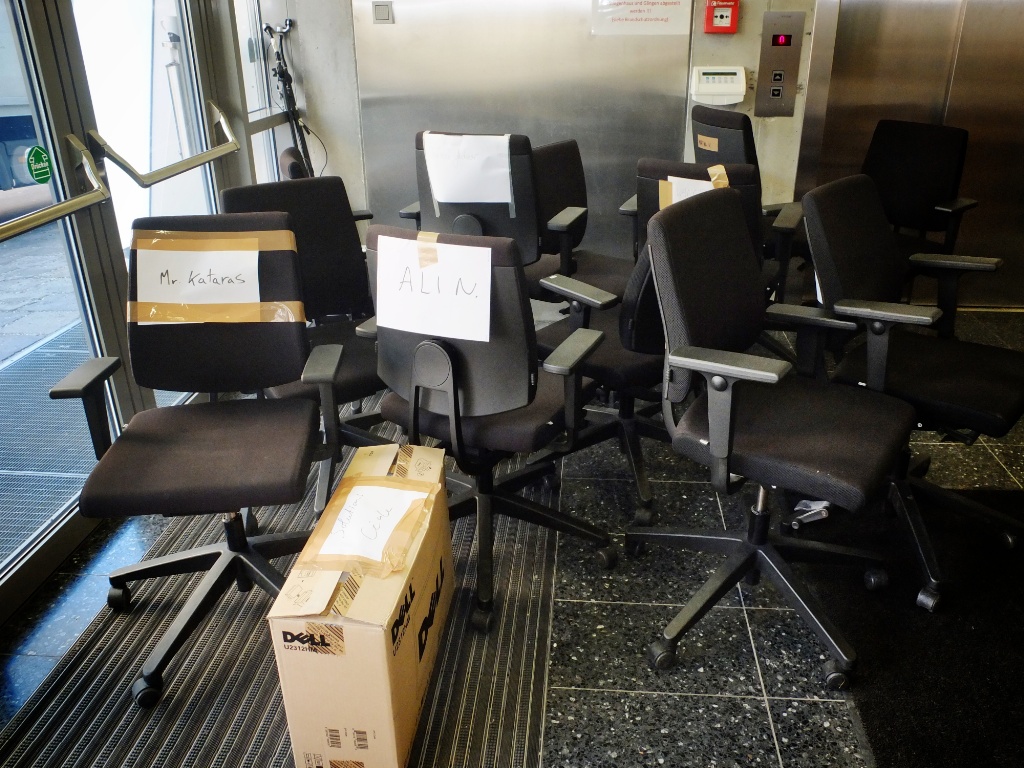 Off to the Tabakfabrik.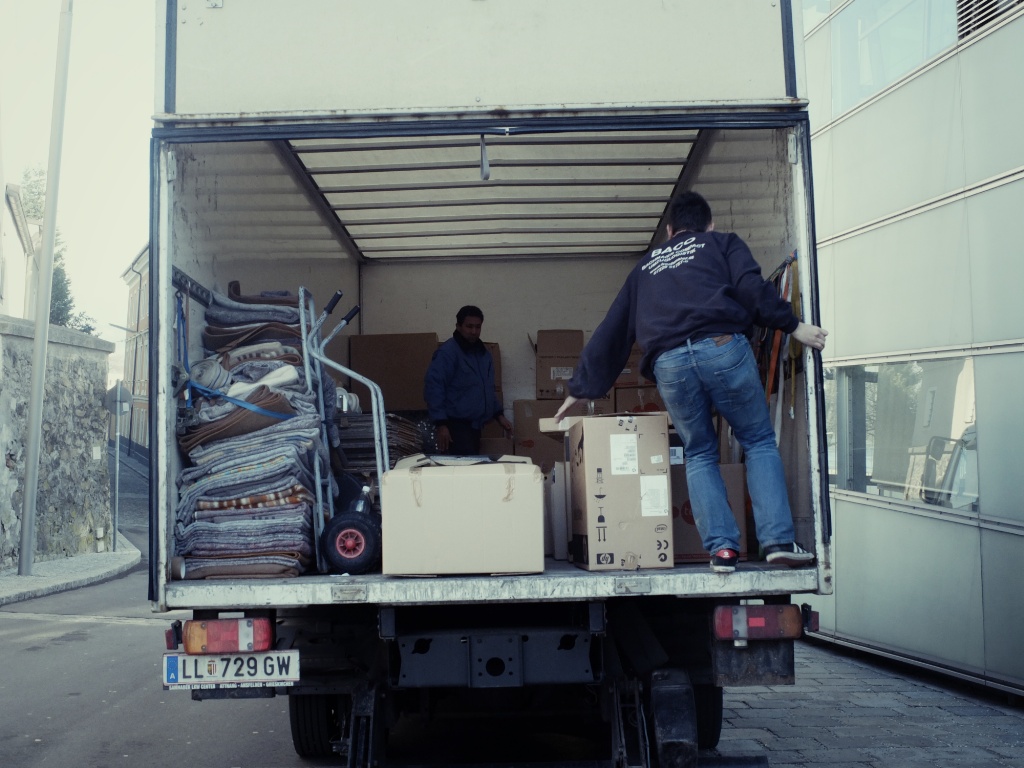 Tomorrow there's pictures of the moving in.