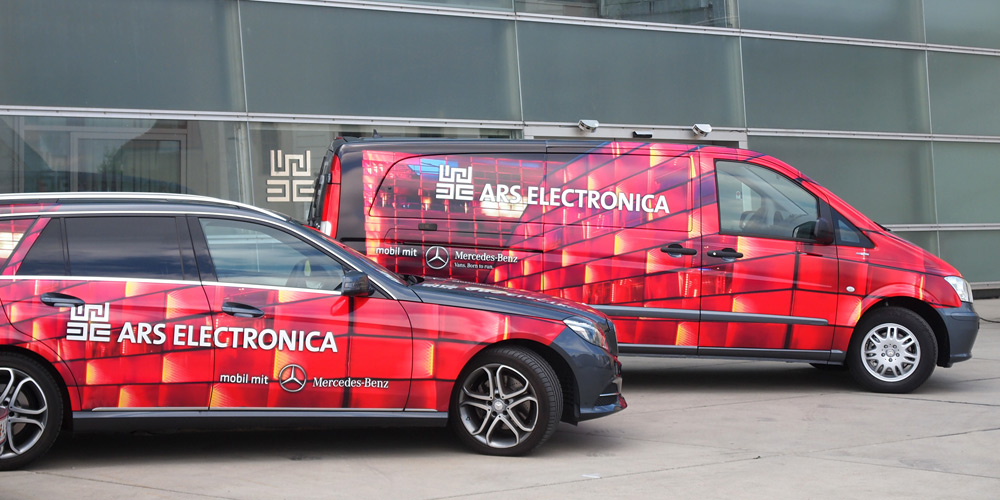 Two Mercedes-Benz in front of the Ars Electronica Center. Photo: Martin Hieslmair
13,000 Staffers Worldwide Performing Research on the Future of Transportation
Mercedes-Benz Austria has been Ars Electronica's official fleet supplier since last year, and the formation of this partnership is by no means a coincidence. The changes now emerging at the nexus of mobility, energy and urbanization are nothing less than revolutionary, so it's no wonder at all that carmakers are focusing increasing attention on innovative concepts and visions of the future of mobility. And Daimler/Mercedes-Benz is no exception—quite the contrary! There are currently about 13,000 employees at 22 Daimler R&D centers worldwide at work engineering the future of the automobile, and the reciprocal inspiration of art and science like what Ars Electronica has long been preaching as well as practicing is one of several promising strategies they're pursuing.
"Research and development are core elements of our business model; art and technology are the essence of Ars Electronica—an ideal constellation. We're delighted to be associated with such an innovative, future-oriented partner."
Said Corinna Widenmeyer, CEO of Mercedes-Benz Österreich GmbH. We recently had a chance to chat with her about Mercedes-Benz's R&D activities, the goals they've set for themselves and the challenges they have to surmount in order to achieve them. And we wanted to know which new alliances will have to be formed in the future in order to live up to society's expectations of how mobility ought to function.
Marcus Automotive Award 2013 ÖAMTC – E 300 BlueTEC HYBRID won the Marcus-"guide" (Copyright Daimler)
Ms. Widenmeyer, first off, we're really interested in finding out about how Mercedes-Benz sees the future. In other words, what are the concrete objectives of your R&D activities? And what are the biggest challenges you face in achieving them?
For Mercedes-Benz, the highest priorities are definitely emission-free vehicles and accident-free motoring. Mercedes-Benz already offers more than 50 models with CO2 values under 130 g/km and an extraordinary line of electrical vehicles including cars, transporters, light-duty trucks and busses. In the area of security, we've developed numerous assistance systems that help avoid accidents or minimize their consequences. Plus, we've come up with partially autonomous driving functions that provide some relief for motorists stuck in unpleasant situations like traffic jams. As far as future prospects in this area are concerned, in August 2013 we successfully demonstrated pre-production technology for the first vehicle that can drive autonomously both in city traffic and on high-speed country roads.
Nevertheless, before our two future visions can finally become realities, there are numerous legal, social and, of course, technical challenges to be mastered. For example, in the case of self-driving vehicles—maps have to be considerably more precise, laws have to be adapted to the new situation, and social acceptance has to gradually increase. For emission-free motoring, on the other hand, what's called for is access to battery-charging equipment and hydrogen fueling stations—after all, alternative propulsion requires alternative infrastructure.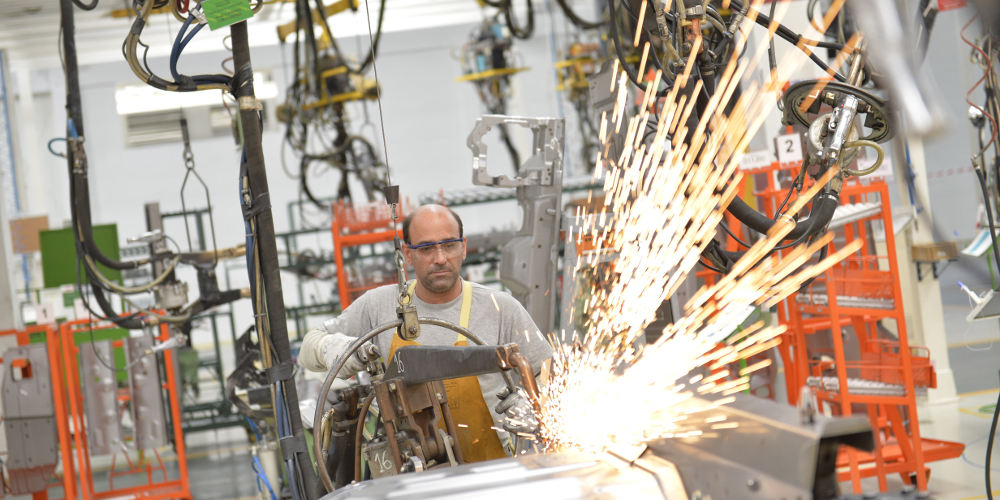 Central production facility FUSO Canter in Europe Tramagal celebrates 50th anniversary (Copyright Daimler)
Where are Mercedes-Benz's most important R&D centers located, and about how many people do they employ?
Daimler and Mercedes-Benz Cars have a total of 22 R&D facilities in 10 countries. By far the most staff members—approximately 10,800—work at our German R&D centers in Berlin, Böblingen, Sindelfingen, Stuttgart and Ulm/Nabern. The largest locations abroad are in India, China and North America. In November 2013, we opened our new American R&D headquarters in Sunnyvale, California; among the things we're working on there are premium infotainment & telematic solutions. The total workforce at all Daimler R&D facilities worldwide is about 13,000.

Fleet fuel consumption of Mercedes-Benz Cars decreases to 134 g CO2km efficiency – best values in all classes (Copyright Daimler)
Let's talk about energy and scarce resources. What will power the automobile of tomorrow? Electricity? Hydrogen? Fuel cells? And what does this mean for Mercedes-Benz?
We're convinced that a variety of propulsion technologies will coexist on city streets and country roads in the future. Which one motorists select will strongly depend on how they plan to use the respective vehicle and what for. If they'll be driving primarily in cities and metro areas, an electric car with a battery is the ideal choice; on the other hand, for longer trips, an electrical vehicle with fuel cells is ideal due to its longer range and shorter fueling time. Thus, the various technologies will by no means be competing with each other. So our mission will definitely be to offer customized solutions for sustainable individual mobility that can satisfy a wide variety of needs.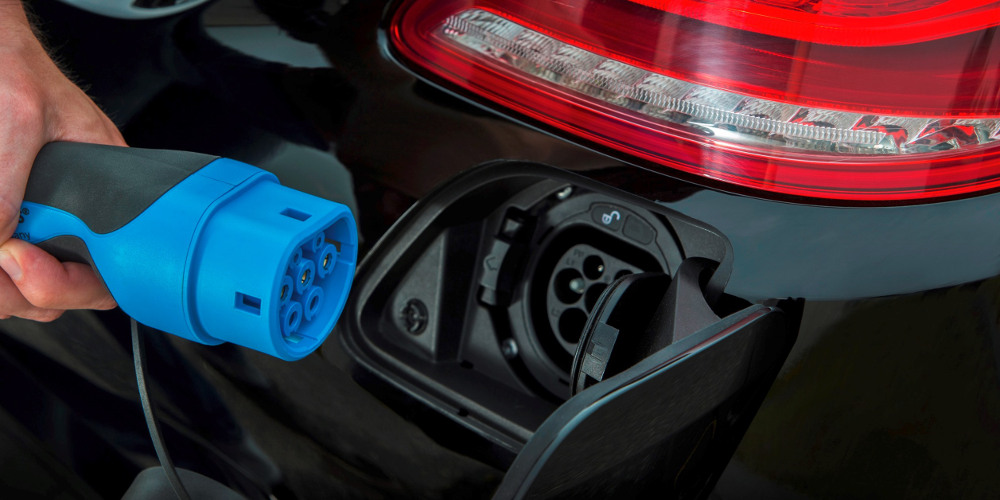 Mercedes-Benz S 500: PLUG-IN HYBRID (Copyright Daimler)
Seeing as how mobility will be much more multidimensional in the future, will this also call for new alliances—for example, collaboration among auto manufacturers, urban planners, government agencies, energy providers, and the telecommunications industry?
In order to create growth opportunities beyond our traditional markets and segments, we're placing increased emphasis on support provided by partners. The experience of partners established at particular geographic locations, their knowledge of the demands of the market or their specific skills in certain market segments are extremely valuable for us. In numerous instances, existing service & distribution networks can be used jointly. And in some countries like China, for instance, specific regulations make a local partner absolutely indispensible to even being able to produce and sell vehicles there. Another example is electric mobility, which truly is a collaborative endeavor in which success depends on contributions by all the various participants. This is why Germany established a National Platform for Electric Mobility (NPE), an internationally unique coalition of representatives of industry, science, government, unions and private citizens. One of this alliance's primary objectives is to set up suitable battery charging infrastructure. Generally speaking, there exists a broad consensus here that one of the highest priorities on the auto industry's agenda should be to market electric vehicles; conversely, the key players as far as charging infrastructure is concerned are electrical utilities and political leaders.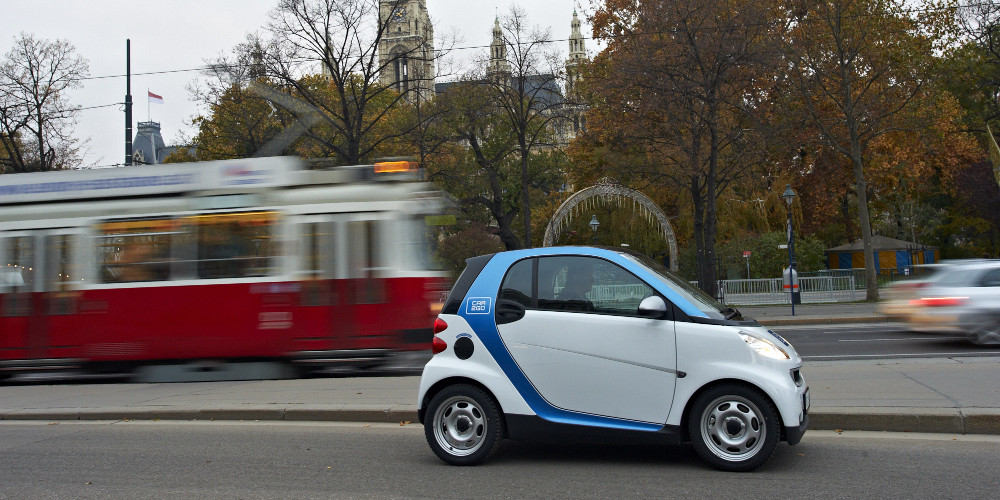 Carsharing with Car2Go in Vienna (Copyright Daimler)
Let's talk about Car2Go. Has the concept of a privately-owned vehicle become obsolete, especially in urban areas?
We don't regard new mobility concepts like carsharing as a threat but as a complement to car ownership. Lots of people will still wish to own a car of their own, even if studies show that young people in particular now put more emphasis on utility value. Especially in metropolitan areas, there are already segments of the population that, for a variety of reasons, no longer want to own their own car—this could be due to anything from the desire to economize to the difficulty of finding a parking space in densely populated areas. Needless to say, an innovative mobility concept like car2go would be a suitable alternative for precisely these groups of consumers. Plus, every driver who uses car2go is simultaneously test driving a smart fortwo. And of course we're delighted that our car2go clients display brand loyalty when, somewhere on down the road, they decide to buy a car of their own.
Will we soon have to totally rethink individual mobility and public transit? Or to put it another way: should initiatives like Car2Go be categorized as individual transportation or public transportation?
In the future, motorists will be interlinked in networks. This intelligent networking will be supported by new technologies such as mobile internet via smartphone. We increasingly get around in multimodal fashion—combining various means of transportation depending on which one is most convenient under a particular set of circumstances. car2go is a nice addition to the mix. You might call it a publically available form of individual transportation.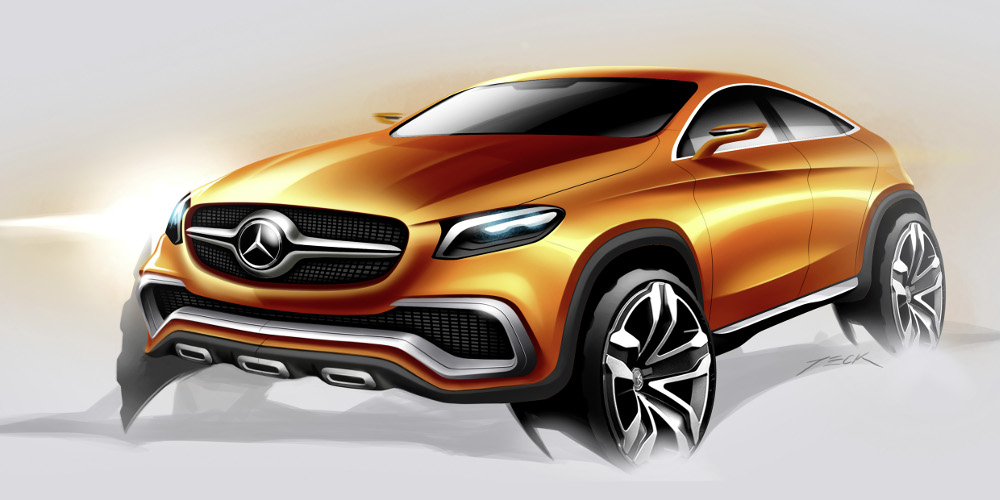 Mercedes-Benz Concept Coupé SUV – Sporty Coupé of the highest standard (Copyright Daimler)
Tell us about some of the many things that will queried, synchronized, updated, etc. in real time via internet in the car of the future.
Now that internet access has been established as a standard feature, we at Mercedes-Benz are working on making our vehicles part of the so-called internet of things, each one a node in its own right with its own IP address. The Mercedes-Benz of the future will be an intelligent chauffeur that automatically recognizes its occupants' wishes, preferences and needs and takes action accordingly—what's now subsumed under the heading predictive user experience.
Won't my car then also need anti-virus software? How susceptible is such a system to software glitches or, for that matter, to manipulation, theft, etc.? Will it soon be possible to hack my ride?
Our vehicles are already protected by various security functions—for example, we use varying domains and provide for secure transition among network segments by utilizing special gateways. Many of our ECUs [electronic control units] are designed as embedded devices to perform precisely defined functions that demand constant availability, real-time capability and failsafe performance. The IT systems in our vehicles are set up as closed systems, which means that only reliable software released by Daimler can be installed.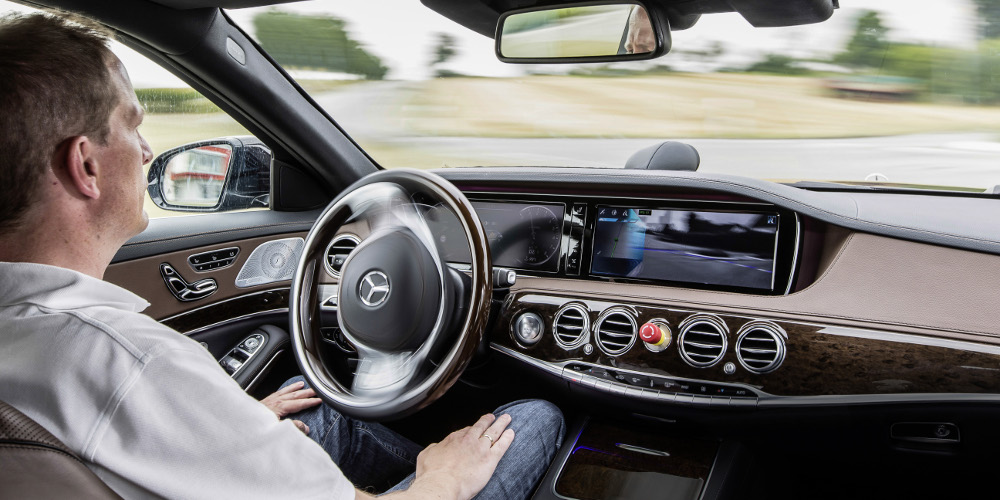 Mercedes-pioneering achievement – Autonomous long-distance drive in overland and urban transport: S-Class INTELLIGENT DRIVE drives autonomously on the tracks of Bertha Benz (Daimler Copyright)
Which scientific disciplines and fields are the sources of the greatest innovation at present? Are there currently areas that weren't even represented at a typical Mercedes-Benz R&D facility 10 years ago?
The innovation has been most rapid in digital media. The advanced user experience design field didn't even exist a decade ago. And the worldwide proliferation of our R&D centers—for instance, in Sunnyvale in the heart of Silicon Valley, and in fast-growing markets like India and China—are clear signs of this shift.
How have your R&D efforts themselves changed? And what trends can be expected to continue over the near term?
The degree of internal as well as external networking in the R&D area has steadily increased. An isolated, do-it-yourself approach is no longer in tune with the times. Fields like algorithm development and sensor & actuator technology in motor vehicles have become core areas of competence. Areas like self-driving cars have long since ceased to be the exclusive purview of engineers; due to the social and legal aspects they entail, they're now the realms of sociologists and legal scholars too. And these ways of working that cross boundaries between disciplines and field will undoubtedly become increasing prevalent.

Corinna Widenmeyer is CEO of Mercedes Benz Österreich. She previously held various positions in automobile product management, at DaimlerChrysler Venture GmbH, as well as in the field of mergers & acquisitions. In 2008, she joined Mercedes-Benz Hungary, where she served as CEO and CFO. From 2010 to early 2013, Corinna Widenmeyer was chief-of-staff of the chairman of the board of Daimler AG as well as head of Mercedes-Benz Cars.