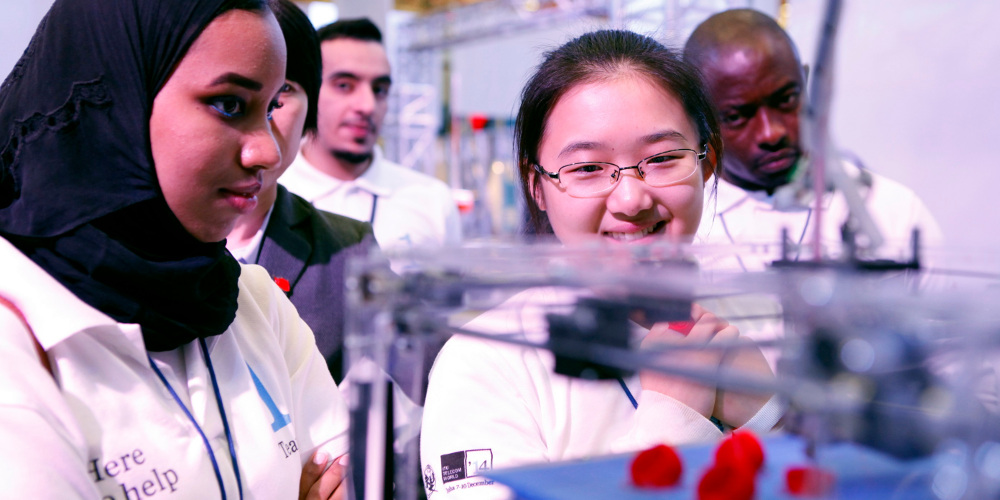 On Sunday, December 7 2014, this year's ITU Telecom World 2014 started in Doha. In the context of an open laboratory situation Ars Electronica Linz and ITU Telecom World 2014 present "The Lab" and embark once more on a common search for traces of the creative masterminds of our time. Based on 16 selected projects it will be shown what innovation and thinking in alternatives can mean and what relevance this has especially in the context of telecommunications.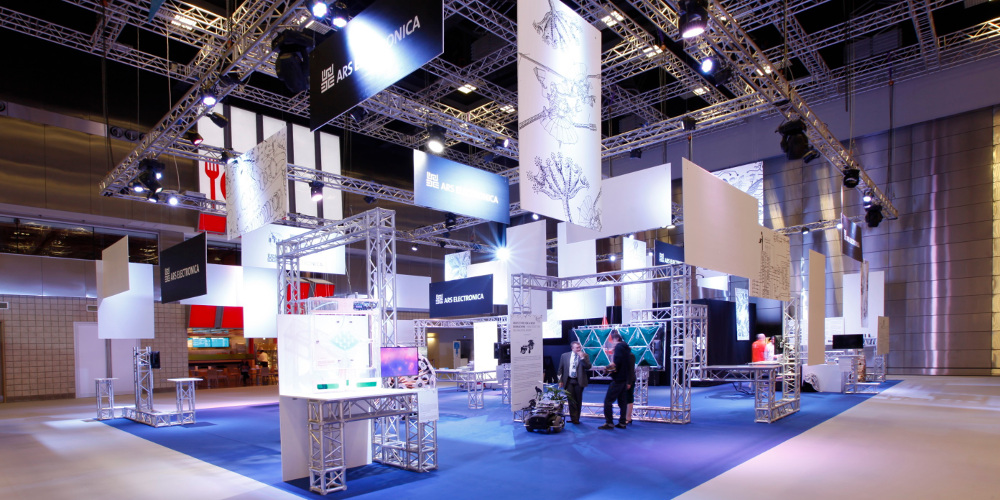 DO IT YOURSELF
"How to make (almost) anything" was the title of an event at the end of the last millennium, when the DO IT YOURSELF revolution began at the Center for Bits and Atoms at MIT in Boston. The physicist and computer scientist Neil Gershenfeld launched the event in 1998, encouraging students and outside visitors to let their creativity and productivity run free. At the time, neither Wikipedia or GitHub, Facebook or YouTube existed, let alone the concept of Web 2.0. Yet visionaries such as Gershenfeld recognized that a new era had dawned, focused on active participation and the need for sharing.
A global economic crisis, financial constraints and political upheavals a few years later were further triggers for artists and creative technologists to start developing inexpensive tools. Tools that are not only accessible to many people today, but are also transparent and open in their development and act as an invitation for further improvement and applications.
People no longer need a university or research institution to access the latest developments. The worldwide network of almost 400 Fab Labs is a global sign that people are searching for alternatives and wanting to operate on their own, driven in part by the virtues of crisis.
That message from almost 16 years ago is still valid today as a general invitation to become productive and to stimulate thinking in alternatives.
And this is where we meet our projects in "The Lab": creativity and the productive urge are of fundamental interest to humanity. This, and the desire for a better way of living together, is the driving force behind the projects presented here on just under 200m2.
A collaboration between artists, designers and scientists
BlindMaps for example originated of the Austrian Markus Schmeiduch, the Dutchman Ruben van der Vleuten and the Frenchman Andrew Spitz as cooperation between artists, designers and scientists. Blind Maps is a technical resource for people with visual impairments using a geo-located audio feedback information system.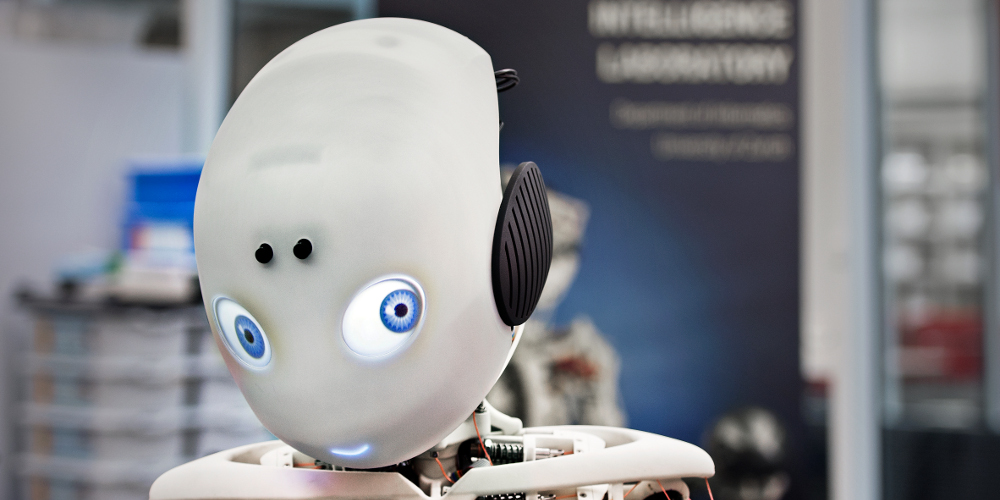 Roboy
Another example of the exhibition is Roboy, who imitates the human construction of muscles and tendons in robot form and giving rise to questions on the role robots will play in our future society and how we should and could interact with them.
The European view of the subject is to be contrasted with a project in Egypt, because such questions, as just mentioned here are already part of a robot workshop, which is carried out by Mohammed A. ElRaffie, one of the co-founders of the CORD initiative. CORD is a company from Cairo, which operates in the field of science communication and robotic workshops and self-produced games as a form of hands-on knowledge developed and offered.
The collaboration with the local population is also the aim of Project Fumbaro Eastern Japan, an initiative of the Japanese Takeo Saijo. Starting from the most powerful earthquakes at the eastern Japanese coast on 11 March 2011 since records began, he saw the need for an online platform, which made it in a revolutionary way to that brings together the local community and victims of disaster in highly-targeted support.
Also the Frenchman Cesar Harada makes an interdisciplinary collaboration between artists, designers and scientists in the broadest sense with his project Protei by cooperation. Together with local environmental activists he fights with his sails floating drone against pollution.
Thinking in alternatives
Thinking in alternatives can also mean an artist revolutionizing conventional wisdom or use of materials. What does the inner tube of a truck tyre have to do with energy, or mushrooms with future building materials? You can find the answers here in the Lab: Project Rotor, a mobile hydro-power plant to bring energy to off-grid areas of the world using recycled, and Mycotecture, a fungus growing on hardwood that could be used as an organic building material. Or Perpetual Plastic Project, rethinking recycling by turning plastic waste into cool fashion jewellry.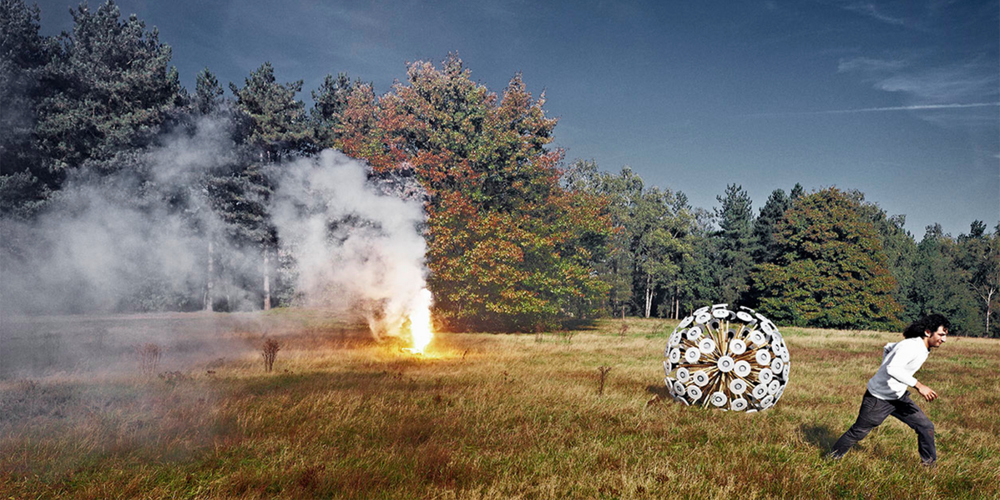 Mine Kofan
Design with a concern
'"Design with a concern" is the theme of a third group of projects focused on communicating messages of social import within an aesthetic shape. Projects such as Mine Kafon, a beautiful Land Art object that is also a wind-driven mine detector, or LillyBot 2.0, experimenting with a type of algae that converts carbon dioxide into oxygen as a model for engagement with a sustainable environment in the form of new architectural surfaces.
In a similar vein is Parametric Hybrid Wall, a highly responsive sensor-laden surface creating a uniquely interactive user experience; or Bhoreal, an open source audiovisual control unit open to development as a screen, musical instrument, game interface or smart tool – its uses limited only by the imagination.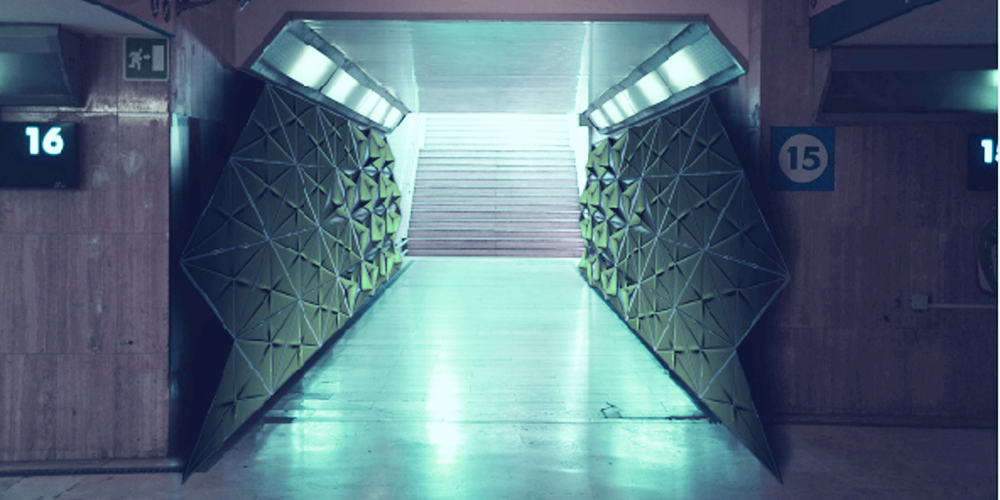 Parametric Hybrid Wall
Original takes on the system
The final category of projects could be named "original takes on the system". It is here about the artistic, often challenging questioning of worldviews, particularly artists confront us in a confident way – often ironically and with an imaginary smirk provided. The question of how to continue the use of energy in the future will be explored in the work of Eric Paulos Energy Parasites. He builds apparatuses by hand, that draw off parasitic energy, no matter where the energy comes from or who owns it. The American artist Paulos aim with this project to materialize energy and encourage reflection on other forms of distribution and inspire creative forms of energy generation and storage.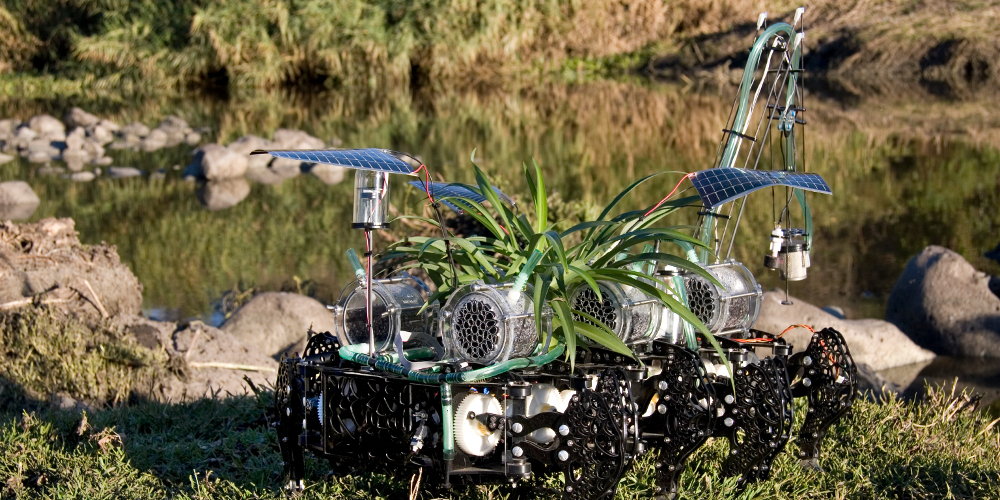 Nomadic Plants
Even the Mexican Gilberto Ezparza had dealt with the theme of urban parasites for some time. Nomadic Plants is a machine creature that generates energy from microbial fuel cells found in polluted water and rotten food and is a satire of the human life cycle. This concept of a kind of machinery creature is echoed in Prototype for a new BioMachine, answering the question of where the plants would run to – if they could – through a robotic unit with a highly sensory plant at its heart that translates touch into movement. A movement echoed by the butterflies in Moony, an artistic installation questioning the influence of humanity on nature and appearance over reality.
ITU Telecom World 2014
Mankind has always been fascinated by technological achievements, though fear and doubt have always underpinned this fascination. It is precisely this combination of emotional states that makes a critical analysis of these developments possible. Since artists or creative people in general are able to work productively with these emotional states, we wanted to let them speak out with their draft reactions to issues of the future at "The Lab".
Find more information about "The Lab" and detailed project descriptions:
http://export.aec.at/itu2014/en
Find more pictures:
More blog posts about the projects and interviews with the artists will soon be available on our blog: