The coveted Golden Nica statuettes, prize money of up to €10,000 in each category and a prominent showcase at the Ars Electronica Festival in Linz, Austria await the 2016 Prix Ars Electronica prizewinners. Creative individuals worldwide have until March 4th to submit their projects in this year's four competitive categories. Computer Animation / Film / VFX and u19 – CREATE YOUR WORLD are the Prix's two annual mainstays; Digital Communities and Interactive Art + are the two biennial categories being staged this year.
From Works of Computer Animation to Music Videos
Belgian artist Alex Verhaest won the Prix jurors' hearts in 2015 and garnered a Golden Nica for her animated, interactive story entitled "Temps Mort / Idle Times." She thereby assumed her place on the roll of prominent prizewinners that goes all the way back to 1987, when John Lasseter kicked things off by winning this category's first grand prize for an enchanting animated desk lamp named "Luxor Jr." that's now world-famous as Pixar's logo. The "Computer Animation / Film / VFX" category honors excellence across the spectrum in this field: computer animation in 2-D or 3-D, scientific visualizations and TV commercials, animated films by big-time studios as well as up-and-coming young hotshots who are still flying under the industry's radar.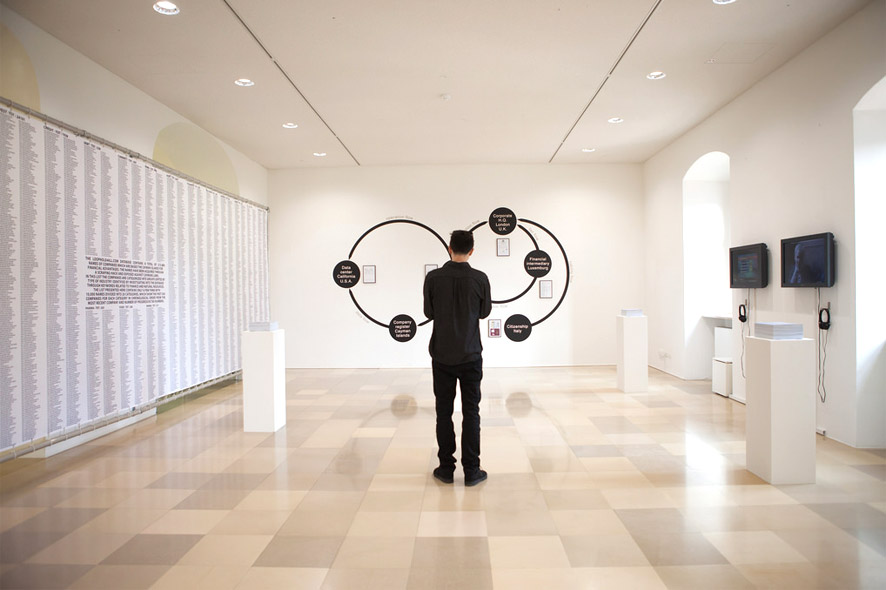 Credit: Florian Voggeneder
Interactive Art + Including New Forms of Interaction
Installations, performances, Virtual Reality projects, robotics, multifarious interactive works—ever since its inception, this category's focus has been on interactivity in media art. A superb example is Paolo Cirio's "Loophole for All," which took home gold in 2014. Now, two years later, this focal point is being expanded a bit, which is precisely what the PLUS in "Interactive Art +" aims to bring out. So, what's going on here? Well, as a competitive category, Interactive Art has existed for 26 years now, and, all the while, the accent has been on, above all, technology-based innovative concepts that are linked up with aesthetic interfaces and user-friendly designs. In 2016, this will no longer apply as the sole criterion—from now on, social interaction must also be seen as an essential element. The PLUS in "Interactive Art +" is thus intended to signal the inclusion of a multiplicity of new and unusual forms of interaction that haven't been taken into account up to now in the generally accepted definition of interactive art.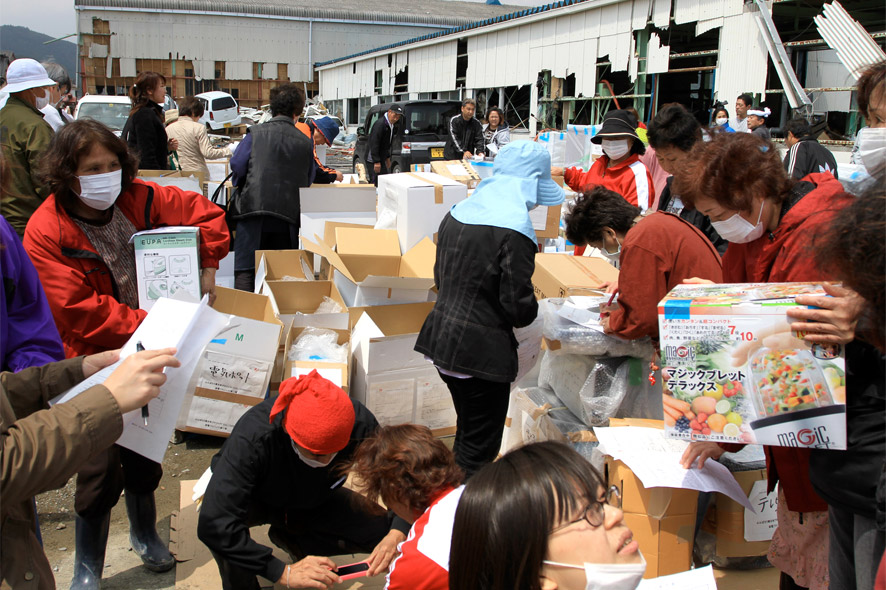 Credit: PFEJ
Digital Communities That Get People Connected
Just like Interactive Art +, the Prix Ars Electronica's Digital Communities category is staged every second year. And here too, the 2014 prizewinning project impressively attests to the impact Digital Communities exert in that the project then singled out for recognition with the Golden Nica can serve as a textbook example of how effectively digital communities function. In the aftermath of the earthquake that devastated Japan in 2011, Takeo Saijo launched Project Fumbaro Eastern Japan, a platform that matches up what some people need with aid that other people can deliver, and does so in a way that is as simple as it is efficient.
Our social and interpersonal coexistence and our digital communication thus occupy the center of attention in Digital Communities, a category launched in 2004. Despite the fact that there were far fewer internet users back then and mobile Web access was nowhere near as pervasive as it is today, it was already apparent that digital communities would be playing an increasingly important role in the years to come. "Digital Communities 2004-2014," a retrospective look at selected initiatives that the Prix Ars Electronica has honored since 2004, clearly brings out how diverse the approaches have been throughout this timeframe and confirms the farsightedness of the decision to introduce this category.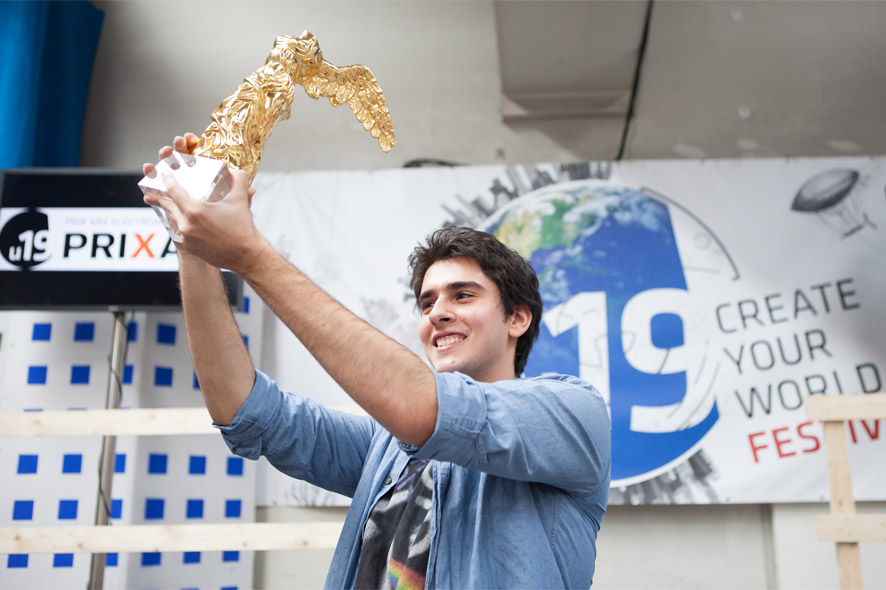 Credit: Florian Voggeneder
u19 – CREATE YOUR WORLD: Recognizing Achievement by Young People in Austria
The u19 – CREATE YOUR WORLD category targets kids and youngsters under age 19 who live in Austria. Gabriel Radwan, a student at the High School for Artistic Design in Linz, made the most convincing case to the u19 jury in 2015 with his film entitled "Inside & Between." But film is by no means the only form entries can take—sketches, photos, prototypes, models, sounds, websites and apps have all been submitted and singled out for recognition. Ultimately, what counts above all is giving thought to the future, to the world of tomorrow. New this year is a special prize, netidee, designed to honor young people in Austria under age 19 and their clever ideas about the internet.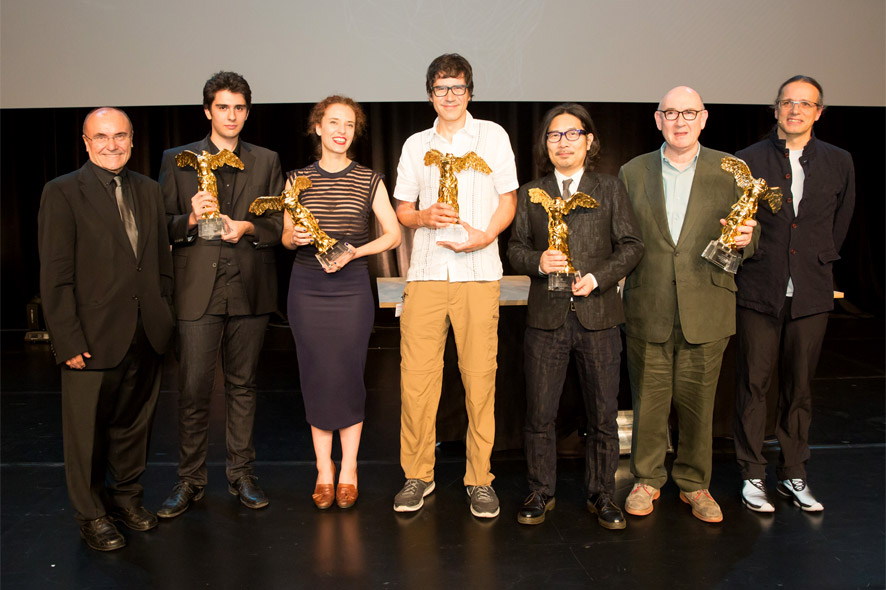 Credit: Tom Mesic
The 2016 Timetable
| | |
| --- | --- |
| Submission | The entry deadline for prize consideration in all Prix Ars Electronica categories is March 13, 2016. |
| Jury Meeting | The juries made up of experts from all over the world will convene in Linz April 7-10, 2016 to select the honorees. Like every year, there'll be lots of new faces among the jurors who'll be deciding on the recipients of the Golden Nica grand prizes, Awards of Distinction, Honorary Mentions and the cash prizes. We'll be publishing biographical info about individual jurors over the coming weeks. |
| Winners Announced | The names of the winners and their projects will be announced at a press conference on May 10, 2016. |
| Ars Electronica Festival | This year's Ars Electronica Festival will be held in Linz September 8-12, when the general public will have the opportunity to experience the prizewinning works in the CyberArts exhibition and attend the Prix Forums to personally meet and interact with the artists in this year's spotlight. |
| Ars Electronica Gala | The Golden Nica statuettes will be formally bestowed upon the prizewinners at the Ars Electronica Gala in Linz. |
Detailed, comprehensive information about participation and the respective categories is online at ars.electronica.art/prix/en/!
And finally, something to keep in mind: We'll be making another important announcement about the Prix Ars Electronica in early February!