"Furnished Fluid" by the Japanese artist Akira Wakita is all about airflows along of furniture from the 20th century. "W. W. Stool" (1990) by the French designer Philippe Starck is represented as well as the Big Easy chair (1991) of the British industrial designer Ron Arad, or the "Hill House 1" (1902) by the Scottish designer Charles Rennie Mackintosh. The 3D models of the design classics provide a basis for the visualization. Then a software that was developed for this purpose dynamically renders particles' movements and colors along edges and corners. The project is currently on view in the exhibition "Elements of Art and Science" at the Ars Electronica Center in Linz. Akira Wakita talks about why he engages in making the invisible visible.
You are visualizing phenomena that are not visible to the naked eye. What's so exciting about air flows?
Akira Wakita: Since I was a child, I had vaguely felt that the phenomenon that I see and the entity of it would be different. It also means that this is the spirit of Zen, which gave me an idyllic feeling as a Japanese. When visualizing airflows, I get the results as I had expected but also against the odds. The dramatic behavior of latter results stirs my heart.
"I get attracted to the visualization process because I feel like there is an answer to my idyllic question since childhood on the extent." Akira Wakita
Why did you choose 20th century industrial design chairs for your artistic work?
Akira Wakita: I am interested in new interpretation of product design by the power of science. I pay attention to unintentional value or meaning in the product than what designers has aimed in the beginning of design phase. The evaluation of industrial design is determined by beauty, texture, mass productivity, and the ability to reuse. I thought that by introducing the post process of computation to the evaluation creates a new interpretation. From this perspective, I chose the chair as an icon for industrial artefact. At the same time, finding out that many chairs also function to tune and adjust the airflows was much more meaningful to me.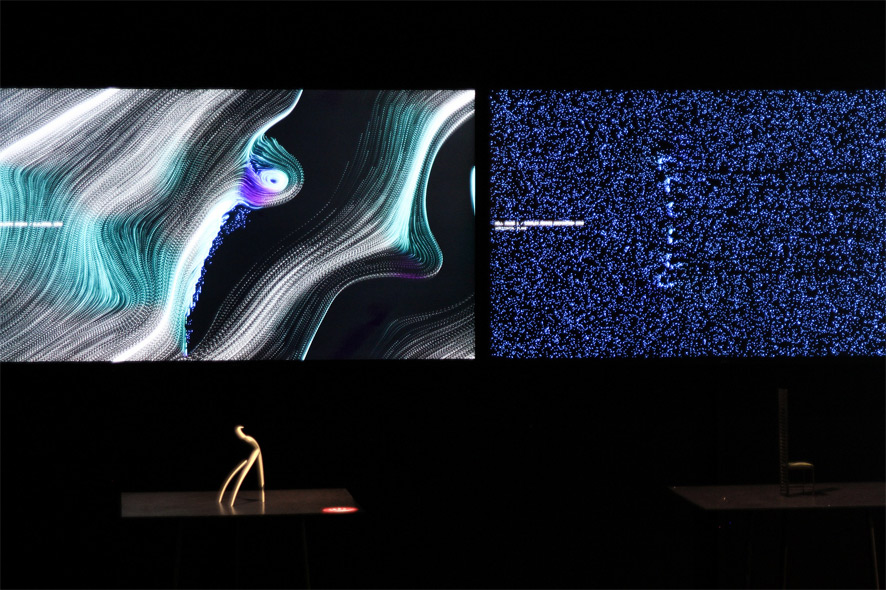 Credit: Martin Hieslmair
There might be much more around us we cannot see or feel – is there anything you want to discover next?
Akira Wakita: I want to beautifully visualize the pressure propagation through the air. Shock wave and sonic boom are famous phenomena, which occurs when airplanes exceed sound speed. Not only in that kind of extreme environment, I'm sure that pressures propagate through the air to continuously create complex and refined pattern in our everyday environment. The pressure field occurring right around us is the target for my next piece.
What's your understanding of the connecting between art and science?
Akira Wakita: I think that science is a language to break down and understand this world such as maps, glasses and windows. Therefore, the perception of the world by science is significantly important for all of us and we should enjoy that privilege. However most of the scientific knowledge is for experts since they are archived in difficult forms like academic papers, which becomes an obstacle for public to understand. In that sense art plays an important role as a media for people to easily connect science and their lives.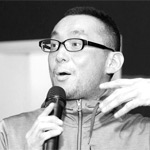 Akira Wakita conducted studies regarding the theme of "physicality," focusing on real time images produced by physical simulation on one hand and materials that can control colors on the other hand. In recent years, he developed original software based on fluid-dynamic and thermodynamic models, striving for visualization across science and art. In 2014, he was appointed as a professor in the Faculty of Environment and Information Studies at the Keio University in Japan.
The exhibition "Elements of Art and Science" at the Ars Electronica Center Linz with Akira Wakitas work runs until summer 2016. Learn more about the exhibition on  ars.electronica.art/center