The Prix Ars Electronica has bestowed the coveted Golden Nica statuettes on the world's most outstanding works of media art annually since 1987. Those vying for honors in 2016 have until March 13th to submit their entries in this year's four categories Computer Animation/Film/VFX, Interactive Art +, Digital Communities and u19 – CREATE YOUR WORLD. A few weeks later, April 7-10, 2016, experts from all over the world will be gathering in Linz to evaluate the submissions and name the winners. So, who are these people, actually? Here, we proudly introduce the members of the 2016 Prix Ars Electronica's four juries.
Computer Animation / Film / VFX: Filmmakers and Festival Directors
Erick Oh is no stranger to the Prix Ars Electronica selection process. He was a juror in the Computer Animation / Film / VFX category last year, logging long hours screening video material and then engaging in protracted deliberations with four other experts to reach an agreement on the prizewinners. Representing the perspective of an independent filmmaker, he brings in the point of view of a staff artist at a major animation studio. As such, Erick Oh just played a big part in the success of Pixar's animated film "Inside Out."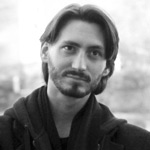 Johannes Schiehsl started studying traditional animation in Czech Republic, and continued his studies at the prestigious Filmakademie Baden-Wuerttemberg. There he created a couple of award winning short films that also aired on several television channels. His autobiographically inspired graduation short film "366 Days" was selected by more than 70 international film festivals and received numerous awards.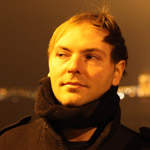 They'll be meeting Mihai Grecu for the first time at this year's jury sessions, though they're already familiar with "The Reflection of Power," his film about North Korea that was honored with an Award of Distinction by the Prix Ars Electronica in 2015.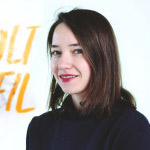 And they'll be joined by Estonian artist Mari-Liis Rebane; since 2011, she's been the artistic director of the International Animation Film Festival Animated Dreams, one of the Baltic region's oldest and largest animation conclaves.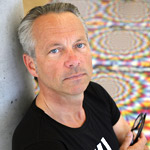 Bernd Kracke, for his part, provides an academic perspective. He's been Professor of Electronic Media at the hfg–University of Art and Design in Offenbach, Germany since 1999 and, since 2006, president as well as artistic director of the B3 Biennial of the Moving Image.
Interactive Art +: Curators and Media Artists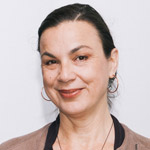 Interactive media art has been a Prix Ars Electronica category in its own right since 1990. That the definition of this genre's purview is being expanded somewhat is suggested by the plus symbol now appended to the category's title, though this is by no means an attempt to rock the conceptual foundations of Interactive Art. Victoria Vesna most recently supported the Prix proceedings in her capacity as juror in the Hybrid Art category; this time around, she'll bring her expertise to bear in Interactive Art +. Media art pioneer Roy Ascott is one of her most influential mentors. She's an artist and professor in the Department of Design|Media Arts at UCLA and director of the Art|Sci Center at the School of the Arts.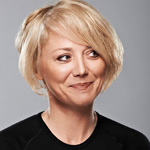 Michela Magas is an innovation catalyst who bridges science, art, design and technology. A graduate from the Royal College of Art in London, her PhD research at Goldsmiths was in music and technology. She is the founder of Music Tech Fest and Innovation Director of #MusicBricks, which puts exclusive tech in the hands of hackers and makers. She won the 'art meets science' NEM Art award twice, and is on the Advisory Board of the H2020 programme for Innovation, IoT and the Creative Industries.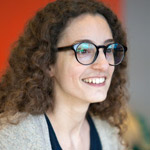 Irini Papadimitriou is a curator and producer who was actively involved in the Prix Ars Electronica two years ago as juror in the Interactive Art category. She's Digital Programmes Manager at London's Victoria and Albert Museum, one of the world's largest museums of decorative arts and design, where she organizes events for all age groups including the annual Digital Design Weekend.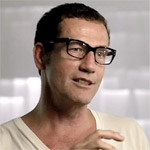 Joining them this year is Joachim Sauter, a name that just might ring a bell to those who regularly attend the Ars Electronica Festival. The media artist and designer last served as a juror in the Interactive Art category in 2008. In 1988, he founded ART+COM Studios where he heads up an interdisciplinary crew that designs and develops installations and spaces configured by new media for an international lineup of commissioning clients in commerce, culture and R&D.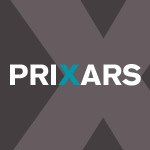 This year's newcomer is curator Christophe De Jaeger, a member of the staff of the BOZAR Electronic Art Festival BEAF, a mainstay of contemporary digital art and culture in Belgium.
Digital Communities: Sociologists and Platform Founders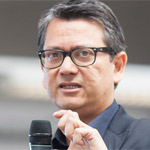 Digital Communities joined the Prix Ars Electronica's lineup 12 years ago. Sociologist, urban planner and educational researcher Ian Banerjee has been a juror in this category since 2013. He also co-authored (with Ingrid Fischer-Schreiber) the Festschrift published to mark Digital Communities' 10th anniversarys. Ever since his much-traveled childhood and throughout his career in journalism, he's spent much time in many of the world's countries and acquired intimate knowledge of diverse cultures—superb qualifications indeed for a Digital Communities juror.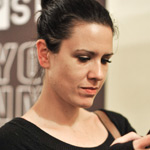 Sarah Kriesche works as a radio host and journalist for over 18 years already. During this time, she helped to create and establish a radio station in Gran Canaria, worked as a showrunner for "Ö3 Wecker" while hosting her own radio shows at "Hitardio Ö3″ and served as Head of Corporate Communications at the daily newspaper "Die Presse". In 2010 she decided to mainly focus on many divergent topics in the widespread sphere of information technology. Since then she covers the impact of subcultures (such as Anonymous) as well as technical achievements like m2m or IoT and their meaning for modern society for Radio Ö1.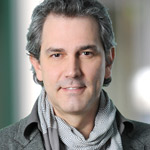 Hans Reitz joined forces with Nobel Peace Prize laureate Muhammad Yunus to found Grameen Creative Lab and he's served ever since as the managing director of this organization that implements the concept of social business as a means of waging war on global poverty.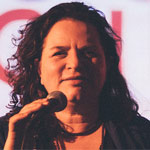 Marleen Stikker co-founded the Waag-Society and serves as the president of this foundation that nurtures experimentation with new technologies, art and culture. Quite a bit has happened in the digital communities domain since she founded the first digital city online (De Digitale Stad) and last served as a Prix Ars Electronica juror in 1999.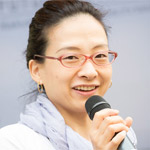 Rounding out this year's lineup is Kazuko Tanaka. She's been on the staff of the Japanese ad agency Hakuhodo for 18 years, and is also a committed activist on behalf of Voice Visions, an online platform created to bring about a change in the role model of working mother in Japan. She recently served as a facilitator in conjunction with the Future Innovators Summit at the Ars Electronica Festival.
u19 – CREATE YOUR WORLD: Actors and Youth Culture Researchers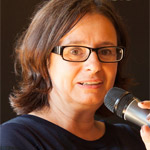 u19 – CREATE YOUR WORLD competition is open to young people under age 19 living in Austria. Sirikit Amann has been a juror in this category ever since its inception in 1998. (Incidentally, consider the fact that the oldest contestants back then will soon be turning 37!) Sirikit Amann works for the Federal Ministry of Art and Culture in the Office of the Chancellor of the Republic of Austria, where her area of expertise is situated at the nexus of culture, education and new media.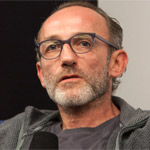 With his talents as an actor, director and screenwriter, Karl Markovics has made a name for himself far beyond Austria's borders—for instance, he starred in "Die Fälscher" (The Counterfeiters), which won the 2008 Oscar for Best Foreign Language Film. He last served as a u19 juror three years ago, and we're delighted he's reprising that role!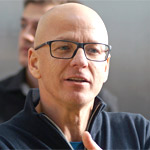 Professor Gerhard Funk of Linz Art University is back on board after a one-year absence. His academic achievements include establishing the school's "Time-based and Interactive Media bachelor's program", which he currently heads. Degree projects by his students were recently showcased in "TIME OUT" a series of exhibitions at the Ars Electronica Center.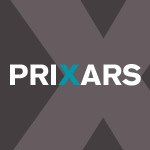 Beate Großegger is the scholarly director and deputy chair of the Institut für Jugendkulturforschung where her research focuses on youth culture and intergenerational relationships.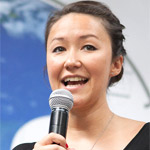 Conny Lee is the producer and co-host of the bilingual morning show broadcast by the ORF–Austrian Broadcasting Company's  radio station FM4. As a content producer, her favorite topics are games, literature and comics. A u19 stalwart since 2013, she's no rookie juror either.