Karl Markovics has long been making a name for himself beyond the friendly confines of Austria—at the very latest since he starred in "The Counterfeiters" (Die Fälscher), which won the 2008 Oscar for Best Foreign Language Film. This year, he's making his second appearance as a juror in the Prix Ars Electronica's u19 – CREATE YOUR WORLD category. To get him into the swing of things prior to his jury deliberations, we asked the actor, director and screenwriter to give us his take on the younger generation today and what creativity actually means to him.
In what ways do youngsters differ from adults when it comes to looking into the future? How did you go about this when you were 9-17 years old?
Karl Markovics: You have to be very careful as an adult talking about the views of kids and young people, and also about your recollections of your own childhood. Once you've grown up, you can no longer see the world through the eyes of a child. And our memories, too, are shaped by who we are today. But there's one thing you can say for sure: The world today is completely different than the world of my childhood and adolescence, in which there wasn't an internet yet. Today, just about everywhere, we have access to information; we can send and receive images and messages. Now, this places extraordinary opportunities at our disposal but there are also tremendous dangers inherent in it.
"The possibilities are obvious: We have the whole world at our fingertips on a tiny monitor screen. The dangerous part is differentiating between the good and the bad, between the true and the false in this cornucopia of information. Diversity can quickly turn into overload and thus arbitrariness."Karl Markovics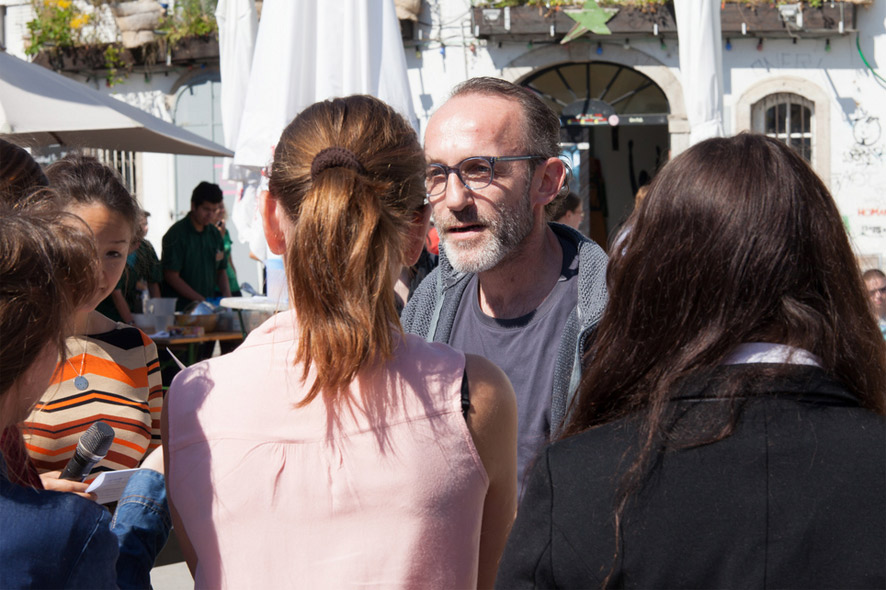 Karl Markovics at the u19 Ceremony as part of the 2013 Ars Electronica Festival. Credit: Florian Voggeneder
According to a recent study, the younger generation in Austria now spends an average of over five hours a day online—above all on weekends. What chances does the use of new technologies open up for young people, and what, in your opinion, are the problems that go along with this?
Karl Markovics: I consider it extremely important to learn the right way to deal with the internet as a medium. But I don't mean EPD instruction here; rather, this is a matter of coming to terms with the profusion of information that's made available to us online. It used to be that our conception of the world extended only as far as we personally experienced it. If everyday life took us only as far as the next town, then that was the extent of our world. Nowadays, the internet brings the whole world into even the tiniest village. But do we really know the whole world as a result of this? After all, even our choice of search engine and our personal preferences determine what info we receive on which subjects, and that often leads to a one-sided view of reality.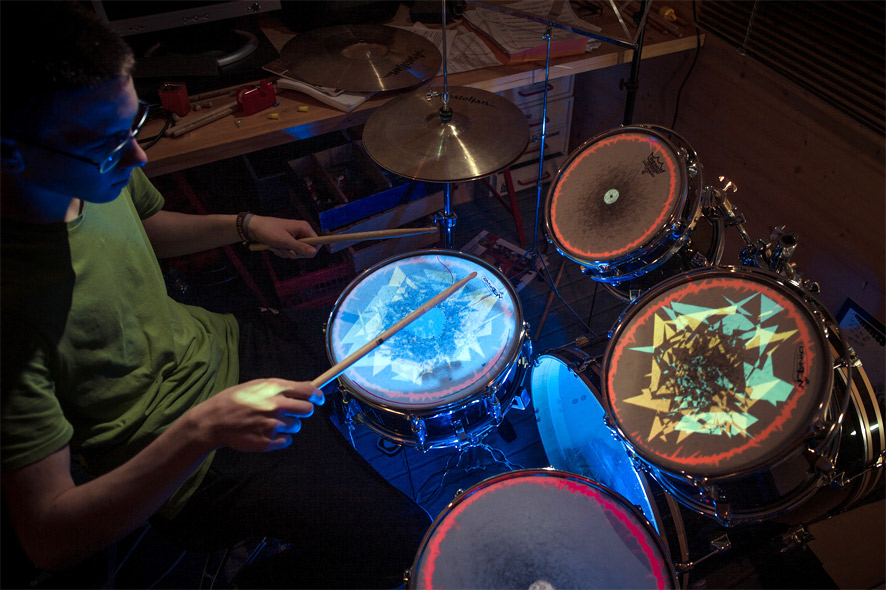 Dominik Koller won the Golden Nica in the category "u19 – CREATE YOUR WORLD" with his Visual:Drumset in 2013. Credit: Dominik Koller
As a seasoned actor, director and screenwriter, how do you define creativity?
Karl Markovics: Creativity means bringing forth something that wasn't there before. It's what differentiates us from all the other living creatures in this world. Of course, we can teach elephants to paint pictures, but they wouldn't do it on their own.
This is your second stint as a juror in the u19 – CREATE YOUR WORLD category. When you look back on your experience in 2013, what did you like most about the submissions?
Karl Markovics: The first time, I was totally surprised by the wealth of ideas and their diversity. And I'm looking forward to being pleasantly surprised once again! That's the salient feature of the u19 category: it ranges from elementary school pupils to college prep grads, from crayon drawings to 3-D computer animation. And here, I'd like to take back something that I said before:
"You can see the world through the eyes of children and young people when it's shown to you as impressively as it is by u19-CREATE YOUR WORLD." Karl Markovics
Whether they're projects, prototypes or concepts, animated films, websites or drawings, solo creations or efforts produced jointly with friends or classmates—all young people living in Austria who are under 19 age years of age have until March 13th to submit their work online for 2016 Prix Ars Electronica prize consideration. The coveted Golden Nica statuette and other prizes are up for grabs!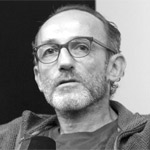 Austrian actor, director and screenwriter Karl Markovics was born in 1963 and began his acting career in Vienna. His big breakthrough came in 1993 playing Detective Stockinger in the hit TV series "Kommissar Rex." This was followed by many roles in TV shows and films as well as appearances on stage in plays, operas and musicals. Markovics' greatest international success to date as an actor was playing Salomon Sorowitsch, the lead role in Stefan Ruzowitzky's film "The Counterfeiters" (Die Fälscher), which won the Oscar for Best Foreign Language Film at the 2008 Academy Awards. This led to roles in numerous international productions including "Unknown" with Liam Neeson, "The Grand Budapest Hotel" (director: Wes Anderson), "Lida Baarova" (director: Filip Renc) and "Kongens Nei" (director: Eric Poppe). In 2009, Markovics was one of the co-founders of the Academy of Austrian Film. He made his debut as a director and screenwriter in the 2011 production "ATMEN," which, among other honors, garnered the Label Europa Cinemas prize at the 64th Cannes Film Festival. Markovics' second work, "SUPERWELT," was released in 2015, making its world premiere at the 66th Berlinale and leading off the program at the 2015 Diagonale.