212 artists from 45 countries submitted their proposals to the first joint art&science. A jury of experts has now selected Irish media artist Aoife van Linden Tol as the recipient. She'll have a once-in-a-lifetime opportunity to rub elbows with ESA staff scientists, and experience the landing of the Rosetta Space Probe or the ExoMars Mission live on site at the European Space Research and Technology Centre in Noordwijk, The Netherlands. Following her stay at the ESA, she'll travel to Linz to spend an entire month working with members of the Ars Electronica Futurelab's crew on the project inspired by her stay at the ESA.
The art&science jury's statement read in part: "What impressed us most about Aoife van Linden Tol is her highly distinctive approach to fundamental questions having to do with the universe." This is an approach that is, first and foremost, multidisciplinary, and her previous work as an artist has involved several scientific disciplines including chemistry, physics and cosmology. But how did she come to focus her attention on explosions, of all things? In the following interview, we pose that very question to Aoife Van Linden Tol.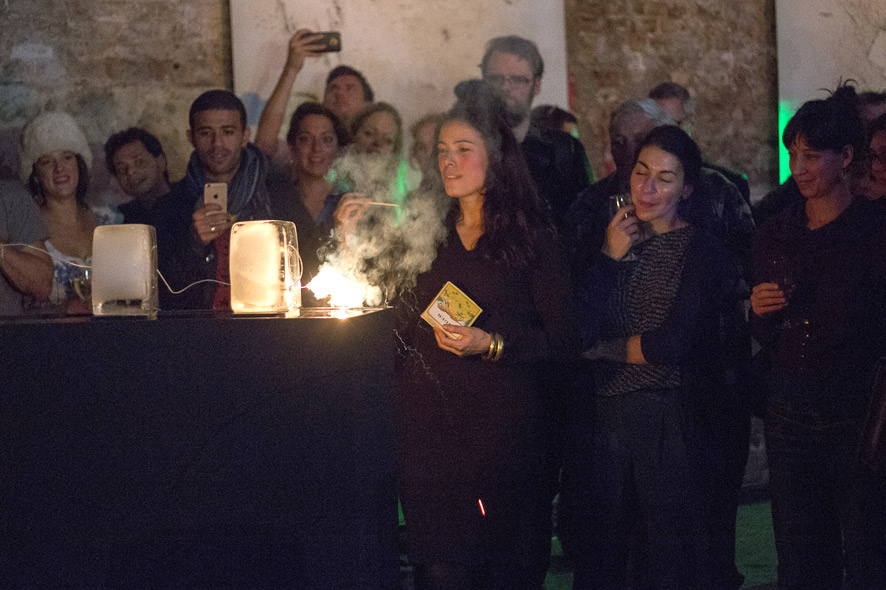 Credit: Ed Haynes
You are working with explosives since 2000 – how did it happen that you are so fascinated by this topic?
Aoife Van Linden Tol: Actually I came about working with explosives in a very roundabout way. I was writing my dissertation at Central St Martins on Landscape Art and I discovered a work of art designed by Isamu Noguchi. It was a face which was designed to be seen from Mars. It struck me that this was not just a statement to future alien civilisations stumbling upon Earth as the artist intended. The real power of the work came from us humans thinking about what future civilisations would think of us if they did see us from afar. Something like the 'overview effect' that astronauts get when looking back at Earth from space. I realised that the intention behind all that we do was incredibly important.
"I thought about dropping bombs on the landscape in a designed formation. Humans create all kinds of tools to help us to achieve all kinds of objectives. I wanted to turn the objective of the bomb around. I wanted to show that power can create beauty and peace."
At that moment many strands of my work and research and interests including physics, chemistry, phenomenology and more came together. That project was too big for my degree work, indeed I am still working on its realisation at this time, however this is where I began my journey into the nature, physics and properties of explosions and how these properties affect us emotionally.
If we look at explosives, there is more than the power of destruction, isn't it?
Aoife Van Linden Tol: I believe so. In the first instance, nature's explosions are actually creators. Joni Mitchell sings 'we are star dust, we are golden.' This is true, the elements bedsides hydrogen and helium, that make up our Earth and our bodies, were formed deep inside stars which are huge explosions. Based on my experience working with explosions as an art form, I feel explosions have an importance beyond the physical. The human psyche is such that we have the tendency to transfer or project our own internal experiences and relate them to the things we see around us. The powerful instantaneous and radical change an explosion causes in the physical world has deep parallels for people emotionally. It can mean, fear, love, rejection, new beginnings, and can be make them recall big changes in their lives. I love to work with these phenomenon to find out about people and human nature.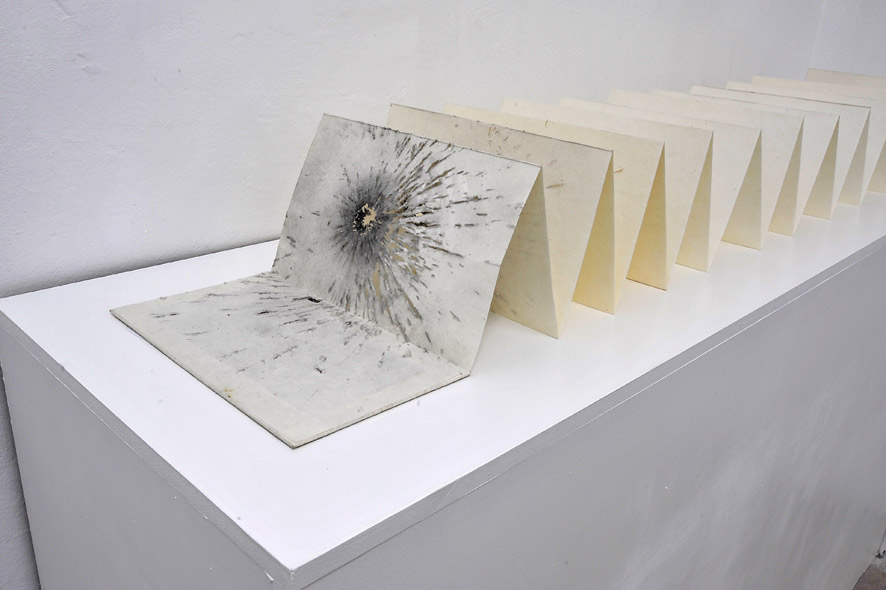 Once Upon A Fraction of Time, Credit: Aoife van Linden Tol
Your performance "Star Storm" will establish a connection between the theme of explosions and the universe – could you tell us more about that?
Aoife Van Linden Tol: From the Big Bang, to solar mass ejections and supernova the spacescape is alive with explosions. With Star Storm I plan to use explosives to describe some of the physics of the stars and our Sun in particular. I have an instinct about how I will do this but actually the design will come directly from the research at ESA. For example one of my interests is the journey of light and other particles from stars take in their lifetime. Traveling across the universe and then interacting with our atmosphere and the Earth. I wonder if I can describe this journey as one of the performances.
What are your plans for this residency at ESTEC and at the Ars Electronica Futurelab?
Aoife Van Linden Tol: ESTEC is very much about learning for me. Absorbing information, asking lots and lots and lots of questions. I am a little worried that I am going to drive them crazy! All the research will help to design a new body of work including the explosive performances for Ars Electronica 2017. Futurelab will very much be about experimenting. I will need to test all the techniques I have designed which is quite a process. I would also like to discover new ways to trigger the explosions. I am very interested in how a tipping point is reached for a reaction to start. Perhaps the audience can create the electrical current needed for example.
You call yourself a multi-disciplinary artist – what would be the difference to a multi-disciplinary scientist in your opinion?
Aoife Van Linden Tol: None perhaps? The way we describe ourselves or give ourselves titles is simply a way to help others place us within a particular context. It is useful for people in the art world to know that I work with many different materials and processes as opposed to being a painter or photographer. A multi-disciplinary scientist would perhaps imply a scientist whose works crosses a few different fields. However, in reality we are an amalgamation of all we have ever been or experienced and can wear as many caps as we like if we choose. I am and have been an artist, scientist, engineer, designer, writer, dancer, director, producer, performer, curator. What do you get when you mix these together? Well, that is itself an experiment that is still taking place.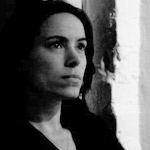 Beginning in 2000 Aoife van Linden Tol's work with explosives fused her interests in nature, cosmology, chemistry and physics. A multi-disciplinary artist, as well as blowing things up, her practice spans sculpture, installation, drawing, photography, film and performance. She creates abstract works which often examine concepts of time, density and matter as well as deep human emotions and motivations. With a timeless minimal aesthetic, an Eastern influenced sense of balance and an appreciation for natural forms, Aoife van Linden Tol's works speak for themselves visually. The explosive medium can result in devastatingly ravaged and torn pieces, evoking strong emotional responses from audiences. Yet her versatility and skill with the medium allows her to make surprisingly small, delicate, and even humorous works. A joy of learning, a constantly questioning mind and a keen analytical nature feed Aoife's scientific process of research, testing and making.Graduating from Central St Martins College of Art and Design in 2002, with a BA Hons in Art & Design, Aoife van Linden Tol has exhibited internationally including at the ICA, London, the San Francisco MOMA, USA and the NGBK Berlin. Aoife has recently worked with Imperial Collage, researching light spectra for a series in neon and was invited by Disney to design a limited edition model Star Wars BB-8 robot which was auctioned by Force for Change charity benefiting Great Ormond St Hospital.