This is the 30th year that Ars Electronica is inviting experts from throughout the world to convene in Linz and evaluate the entries to the Prix Ars Electronica, the world's most time-honored competition in media art. And, like every year, the juries are made up of familiar names and those making their debut. In early April, while Ars Electronica staffers are tending to the organizational matters, these jurors will be tackling the truly daunting assignments of agreeing on the recipients of the Golden Nica and other awards in this year's categories: Computer Animation / Film / VFX, Digital Musics and Sound Art, Hybrid Art and u19 – CREATE YOUR WORLD.So here they are: your 2017 Prix Ars Electronica jurors.
Computer Animation / Film / VFX: Animation artists and creative directors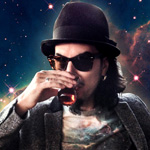 Memo Akten (TR): It's been four years now since a Golden Nica statuette was bestowed on Memo Akten. Together with artist Quayola he received the 2013 grand prize for an animated film entitled Forms. Now he's serving as a juror in the category he took top honors in, and brings a tremendous amount of media art experience to the job. He's currently working on his PhD at Goldsmiths, University of London on artificial intelligence and new forms of human-machine interaction.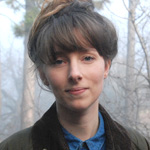 Réka Bucsi (HU): The Hungarian animation artist Réka Bucsi got her foot in the Ars Electronica door by submitting an entry. Her animated film Symphony no. 42 not only garnered her an Honorary Mention from Prix Ars Electronica 2015; it was also nominated for the 87th Academy Awards. The recipient of over 50 prizes worldwide currently works as a filmmaker at Passion Pictures. Her latest short feature is entitled LOVE.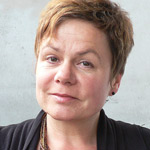 Sabine Hirtes (DE): Prof. Sabine Hirtes teaches since 2010 at the University of Offenburg Postproduction and Vfx . After graduating in "Visual Communication" at the FH Aachen miscellaneous creative and educational activities in the field of digital print media as well as moving images with a focus on computer animation and Vfx in different companies, studios and schools in Germany and abroad such as the Filmakademie Baden-Wuerttemberg, Cairo Film Institute and the ZKM, Centre for Art and Media, Karlsruhe.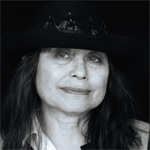 Anezka Sebek (US):Technologically complex works of computer animation and visual effects, as well as music videos, short films and documentaries are what Anezka Sebek is into. She's no newcomer to jury duty, having already served on several such bodies—including multiple stints at the Prix Ars Electronica, most recently in 2013. She currently teaches design & technology at Parsons School of Design.
Shuzo John Shiota (JP) is another juror we're delighted to welcome back to the Prix Ars Electronica. He last served in 2009. When he's not busy singing in a rock band, he's president and CEO of one of the world's oldest animation studios. Polygon Pictures' work has been honored with several Emmy Awards—for instance, the animated series "Transformers: Prime." In 2008, Animation Magazine included him on its list of 25 Toon Titans of Asia.
Hybrid Art: Professors and curators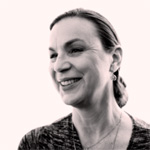 Victoria Vesna (US) is an artist, professor in the Department of Design|Media Arts at UCLA, and director of the UCLA Art|Sci Center. In creating her installations—for example, investigations of how communications technologies influence collective behavior—Victoria Vesna works together with experts in a wide array of disciplines—music and biology, to cite just two. She's not only a practitioner of hybrid art; she also served as a juror in this Prix Ars Electronica category once before in 2015.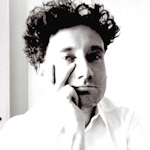 Jens Hauser (DE): was a Hybrid Art juror two years ago. Jens Hauser is a curator and media scholar in Copenhagen and Paris, where his efforts focus on interactions among art and technology. At the University of Copenhagen, he's currently involved in research at the nexus of art, cultural studies and the health sciences. At Michigan State University, he works in art, art history and design.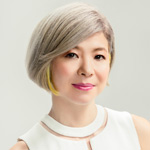 Shiho Fukuhara (JP):  Her last sojourn in Linz was just a few months ago, when she and Georg Tremmel presented their artistic research project BCL at the 2016 Ars Electronica Festival. Art, science, design, technology and society—her artistic works investigate the areas where these diverse domains overlap and what sets them apart.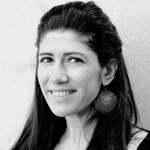 Ghalia Elsrakbi (SY/NL): Ghalia Elsrakbi iis a designer, researcher and teacher. Her work amalgamates a variety of disciplines, including art, new media, graphic design and writing. Since 2014, she's been an instructor in the Department of the Arts at the American University in Cairo, where she's also exhibition director of the Cairotronica symposium for electronic and new media. Ghalia Elsrakbi is a recipient of a grant from the Smithsonian Institution and was short-listed for the 2016 Prix de Rome.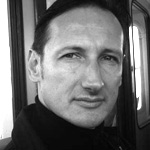 Jurij V. Krpan (SI) is curator and director of Galerija Kapelica in Ljubljana, Slovenia, which he conceived as a gallery for investigative contemporary art. In 2014, he curated the Designing Life thematic cluster at the Product Design Biennale in Ljubljana, as well as the Slovenian Pavilion at the Architecture Biennale in Venice. In 2015, he joined the curatorial staff at the Freies Museum Berlin.
Digital Musics & Sound Art: Sound artists and festival directors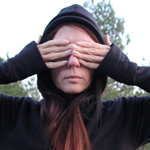 Antye Greie-Ripatti (DE) aka AGF, Laub & "poem producer," is a digital songwriter, sound artist, curator, composer, poetess, feminist, activist and public speaker. She works with language, sound, auditory perception, voice and communication, employing various means of expression to get across what she has to say. She's released 30 LPs and worked on numerous collaborative productions—for example, in association with prizewinning classical composer Craig Armstrong. In 2011, she founded Hai Art, a cultural platform in Hailuoto, Finland, where she serves as artistic director, producer and workshop leader.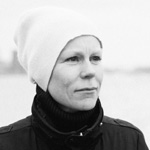 Rikke Frisk (DK) founded Indgreb a Copenhagen-based collective that specializes in art & innovation events, Afsnit I, an international competition, and, most recently, Talk Town, a festival dedicated to discussions of gender, equality and feminism. She's also the founder and co-director of Strøm, Scandinavia's leading festival of electronic music, and has headed the executive board of the Copenhagen edition of WOMEX, the world's largest fair and festival dedicated to world music.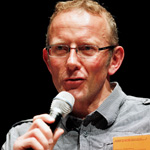 Ludger Brümmer (DE) has been chairman of the Department of Music and Acoustics at the  ZKM–Center for Art and Media Karlsruhe since 2003, and is guest professor at the Karlsruhe University of Arts and Design. His compositions, the outcomes of very diverse approaches to sound synthesis, have been performed throughout the world, and he has been the recipient of numerous awards—among them, a Golden Nica garnered 23 years ago (!) in the category then known as Computer Music.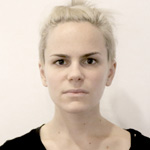 Myriam Bleau (CA) is a composer, digital artist and performer in Montreal. Her mission is to develop audiovisual systems that transcend the boundaries of the computer screen. Her musical performance Soft Revolvers created an auditory and visual sensation at the Ars Electronica Festival in 2015, when Myriam Bleau was also singled out for recognition with an Honorary Mention in the Prix Ars Electronica's Digital Musics & Sound Art category.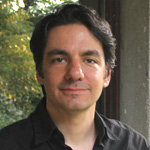 Emre Erkal (TR) is an architect, electrical engineer and sound artist whose work is focused on artificial intelligence, cognitive science and interactive technologies. While studying architecture at Harvard, Emre Erkal was already working on research projects at the MIT Media Lab. His architectural projects have been honored with multiple awards, and his sound space installations have been featured at festivals and in renowned institutions. He's a co-founder of NOMAD (2002), an initiative for digital art and culture in Istanbul, and last served as a Prix Ars Electronica juror in 2013.
U19 – CREATE YOUR WORLD: Cultural mediators and media educators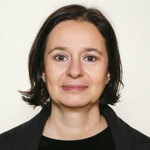 Sirikit Amann (AT) has been a juror since the very inception of the u19 – CREATE YOUR WORLD category for youngsters under 19 years of age in Austria. She is currently director of cultural education at KulturKontakt Austria, , a non-profit organization that promotes education and culture in Austria as well as Eastern & Southeastern Europe. She had previously served as an expert advisor in artistic affair at the Austrian Federal Ministry of Education, Art and Culture and in the Office of the Federal Chancellor.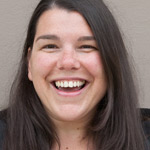 Manuela Grundner (AT) is a colorful personality who stands way out from the crowd. She studied art history in Graz via the second-chance educational path. Then, with degree in hand, she rerouted once again and founded murbit, an interdisciplinary enterprise that focuses on software programming and organizational development. Manuela Grundner is the CEO.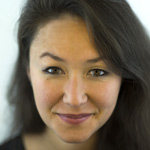 Conny Lee (AT) is also a u19 – CREATE YOUR WORLD juror of long standing. She's gained fame on the ORF–Austria Broadcasting Company's radio station FM4 producing and co-hosting the bilingual FM4 morning show and contributing content dealing with her favorite topics: games, literature and comics. She also moderates events and panel discussions.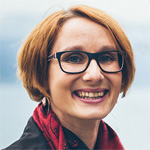 Elisabeth Rosemann (AT)  has spent more than 10 years developing software; her field of concentration is processing of unstructured data. She studied software engineering at the Upper Austria University of Applied Sciences' Hagenberg Campus as well as statistics. She's also a volunteer mentor at Linz's CoderDojo , an association designed to support youngsters' efforts to get started in the world of programming.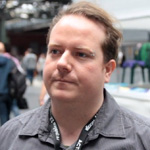 Daniel Seitz (DE) is a media educator. Offering media training to members of society is a matter of great importance to him; accordingly, he established the mediale pfade

agency and is actively involved in NGOs including GMK–Society for Media Pedagogy and Communications Culture and Fonds Soziokultur. He's also a contributing author at netzpolitik.org and medienpaedagogik-praxis.de.
Entries can still be submitted for Prix Ars Electronica prize consideration until March 3, 2017. Detailed info is available online at ars.electronica.art/prix! The juries will deliberate April 6-9 in Linz. The recipients of the Golden Nicas will be announced in mid-May.